It may seem like ages until World Cup football is upon us, but the match split between ITV and BBC has been announced. With Liberty Shield's exclusive products you can watch every match with all of the expert British coverage you need. From anywhere.
ITV and the BBC can today confirm the split of matches for the channels' coverage of next summer's FIFA World Cup in Russia. We have all the details of the ITV BBC World Cup match split. The ITV BBC World Cup match split is outlined below at the foot of this article.
ITV will show the opening match of the tournament between hosts Russia and Saudi Arabia on 14 June, as well as England's final group game against Belgium. The BBC will show England's first two group matches against Tunisia and Panama. ITV will show all three of Brazil's group games. ITV will have first and second pick of the round of 16 and first pick of the semi-finals, while the BBC has first pick of the quarter-finals. Both ITV and BBC will show the final. ITV BBC World Cup match split is below.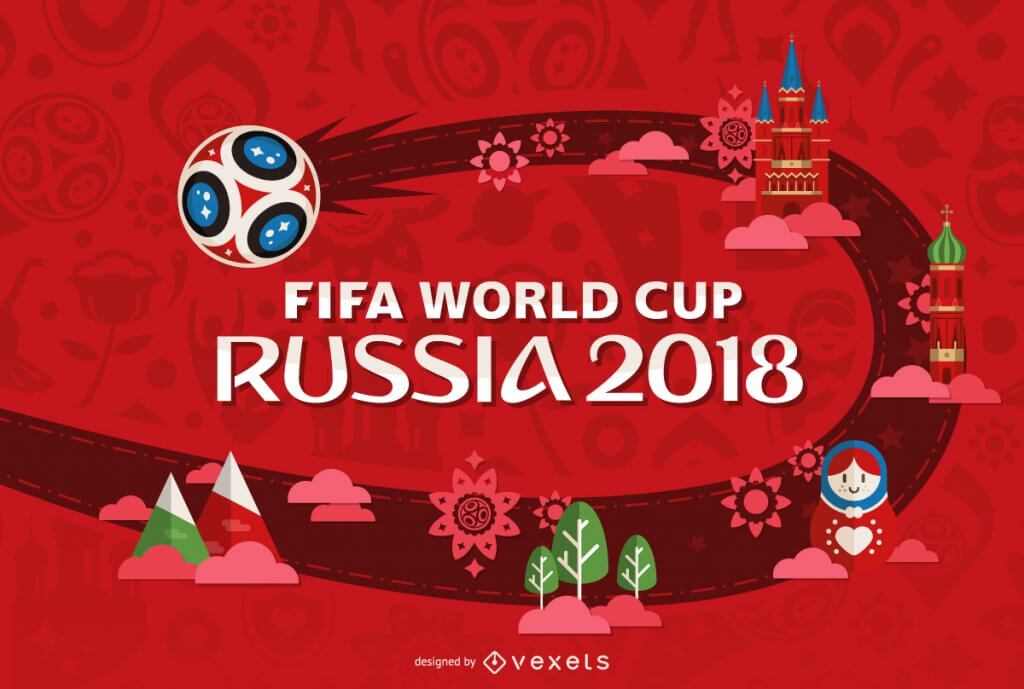 Niall Sloane, ITV Director of Sport, said: "The build up to the World Cup has now begun and we're looking forward to bringing viewers entertaining and comprehensive coverage on ITV, ITV4 and the ITV Hub, as well as on social media. Once again, the World Cup starts on ITV with the host country's opening game on 14 June and we have live coverage of some of most outstanding matches drawn from the group stages with England v Belgium as well as all three of tournament joint favourites Brazil's games. ITV will have the first two picks of the first knock-out phase and the first pick of the semi-finals. ITV's on and off screen team will be busy during the next six months preparing to bring our viewers all the best action and insight and all the stories that will shape the World Cup in Russia." ITV BBC World Cup match split is below.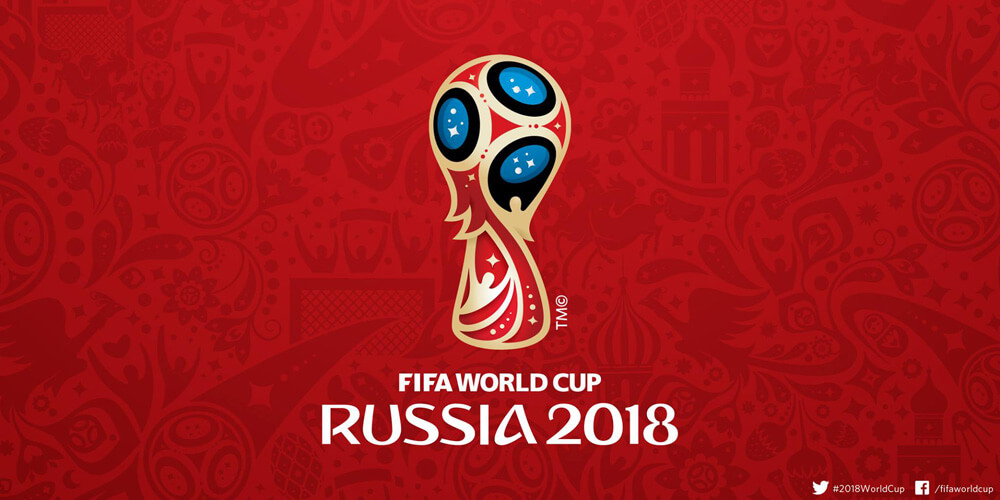 Philip Bernie, BBC Head of TV Sport said: "We're delighted with our selection of matches, which sees the BBC bring England's first two games of the competition live to our audiences, as well as their potential quarter final. We are also very pleased to be showcasing the skills of the world's best players, Lionel Messi and Cristiano Ronaldo, in five of their Group matches. The BBC is proud to be offering such an enticing array of games on football's biggest stage, as we look to deliver to audiences unprecedented, extensive access to World Cup content across TV, radio, online and social media." ITV BBC World Cup match split is below.
How to watch ITV BBC World Cup match split, including all games, on BBC iPlayer and ITV Hub from anywhere…
When you load BBC iPlayer and ITV Hub in the USA, Germany, Ireland, Netherlands, France, Spain, Portugal, Australia, Dubai, Canada etc. you will get an error message.
BBC iPlayer TV and ITV Hub programmes are available to play in the UK only.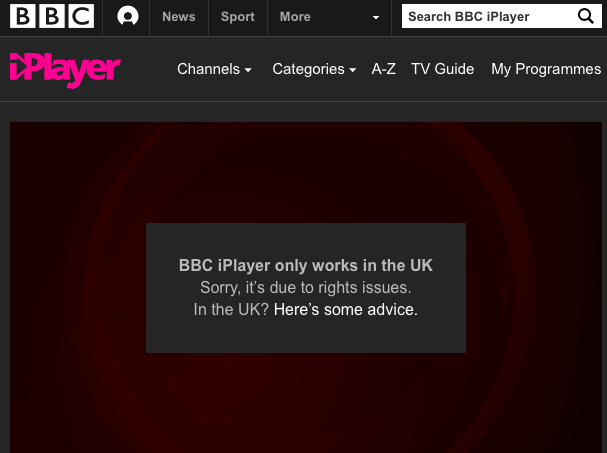 This is basically because their streaming services are geoblocked based on the IP address being used to access it. You must be a UK domestic web user to access BBC live TV, and ITV live TV, streaming and catchup with BBC iPlayer, and ITV Hub.
Get a UK IP address.
If you just want to watch on your PC, Mac or iPad. Then you can get a UK Proxy or VPN from Liberty Shield from only £6.99 per month.
Prefer to watch on supported media streaming devices like Now TV, Smart TVs, Apple TV, Xbox, PS4, Amazon Fire TV, Roku etc? You'll need a UK configured VPN Router setup as British for only £12.99 with Worldwide Shipping.
Furthermore BBC iPlayer and ITV Hub aren't the only geographically-censored streaming services a VPN or Proxy will allow you to access.  Other UK services like All 4, Sky Go and Now TV are available.
Plus with the option to switch to our USA service whenever you like, you can access Hulu, HBO GO, Netflix and Pandora. Essentially you can access international content from virtually anywhere!
The full ITV BBC World Cup match split is outlined in the table below.
FIFA WORLD CUP 2018 – TV SCHEDULE ITV BBC World Cup match split
All times are UK kick-offs.
GROUP STAGE ITV BBC World Cup match split
Match Venue Day Date Time Teams Channel
1 MLU Thu 14-Jun 1600 Russia v Saudi Arabia ITV
2 EKT Fri 15-Jun 1300 Egypt v Uruguay BBC
3 SCH Fri 15-Jun 1900 Portugal v Spain BBC
4 SPB Fri 15-Jun 1600 Morocco v IR Iran ITV
5 KZN Sat 16-Jun 1100 France v Australia BBC
6 SRS Sat 16-Jun 1700 Peru v Denmark BBC
7 MSP Sat 16-Jun 1400 Argentina v Iceland ITV
8 KGD Sat 16-Jun 2000 Croatia v Nigeria ITV
9 RND Sun 17-Jun 1900 Brazil v Switzerland ITV
10 SMR Sun 17-Jun 1300 Costa Rica v Serbia ITV
11 MLU Sun 17-Jun 1600 Germany v Mexico BBC
12 NNO Mon 18-Jun 1300 Sweden v Korea Rep ITV
13 SCH Mon 18-Jun 1600 Belgium v Panama BBC
14 VLG Mon 18-Jun 1900 Tunisia v England BBC
15 MSP Tue 19-Jun 1600 Poland v Senegal ITV
16 SRS Tue 19-Jun 1300 Colombia v Japan BBC
17 SPB Tue 19-Jun 1900 Russia v Egypt BBC
18 RND Wed 20-Jun 1600 Uruguay v Saudi Arabia BBC
19 MLU Wed 20-Jun 1300 Portugal v Morocco BBC
20 KZN Wed 20-Jun 1900 IR Iran v Spain ITV
21 EKT Thu 21-Jun 1600 France v Peru ITV
22 SMR Thu 21-Jun 1300 Denmark v Australia ITV
23 NNO Thu 21-Jun 1900 Argentina v Croatia BBC
24 VLG Fri 22-Jun 1600 Nigeria v Iceland BBC
25 SPB Fri 22-Jun 1300 Brazil v Costa Rica ITV
26 KGD Fri 22-Jun 1900 Serbia v Switzerland BBC
27 SCH Sat 23-Jun 1900 Germany v Sweden ITV
28 RND Sat 23-Jun 1600 Korea Rep v Mexico ITV
29 MSP Sat 23-Jun 1300 Belgium v Tunisia BBC
30 NNO Sun 24-Jun 1300 England v Panama BBC
31 KZN Sun 24-Jun 1900 Poland v Colombia ITV
32 EKT Sun 24-Jun 1600 Japan v Senegal BBC
33 SMR Mon 25-Jun 1500 Uruguay v Russia ITV
34 VLG Mon 25-Jun 1500 Saudi Arabia v Egypt ITV 4
35 SRS Mon 25-Jun 1900 IR Iran v Portugal BBC
36 KGD Mon 25-Jun 1900 Spain v Morocco BBC
37 MLU Tue 26-Jun 1500 Denmark v France ITV
38 SCH Tue 26-Jun 1500 Australia v Peru ITV 4
39 SPB Tue 26-Jun 1900 Nigeria v Argentina BBC
40 RND Tue 26-Jun 1900 Iceland v Croatia BBC
41 MSP Wed 27-Jun 1900 Serbia v Brazil ITV
42 NNO Wed 27-Jun 1900 Switzerland v Costa Rica ITV 4
43 KZN Wed 27-Jun 1500 Korea Rep v Germany BBC
44 EKT Wed 27-Jun 1500 Mexico v Sweden BBC
45 KGD Thu 28-Jun 1900 England v Belgium ITV
46 SRS Thu 28-Jun 1900 Panama v Tunisia ITV 4
47 VLG Thu 28-Jun 1500 Japan v Poland BBC
48 SMR Thu 28-Jun 1500 Senegal v Colombia BBC
VENUE KEY:
MLU – Moscow Luzhniki
EKT – Ekaterinburg
SCH – Sochi
SPB – St Petersburg
KZN – Kazan
SRS – Saransk
MSP – Moscow Spartak
KGD – Kaliningrad
RND – Rostov-on-Don
SMR – Samara
NNO – Nizhny Novgorod
VLG – Volgograd