There is no bigger stage in football than the UEFA Champions League. Whilst the World Cup has its aura and significance, the Champions League is where the very best test themselves against their peers. Champions League matches are shown by pay-TV broadcaster BT Sport in the UK. Need a Champions League VPN?
Apologies for the lack of a European Preview at the weekend but with such a solid line-up of Premier League games, and this week being a Champions League and Europa League week I felt it best to bring you a midweek preview instead.  Fun Fact: 'Champions League VPN' is one of the most searched sports phrases on Google!
Our Champions League VPN articles are brought to you in partnership with EPL Index, and Dave Hendrick – host of the Two Footed Podcast, offering FREE podcasts to football fans.
With Champions League games on Tuesday and Wednesday, and the Europa League in action on Thursday, it really is a good time to be a football fan. If you go beyond fandom, and have the sickness, you might also fancy watching some Europa Conference League games. There will be no preview for them, it's a silly competition with a silly name. Until UEFA bring back the Cup Winners Cup their third competition will be ignored.
Anyway, into this weeks games.
⚽ PSG vs Manchester City
📅 Tuesday 28 September 2021
⏰ 2000 UK Kick-Off
🖥️ BT Sport Live Streaming & Catchup
"Oil Classico"
A game between two clubs that many people believe are "ruining football", two clubs that have been accused of financial doping among other offenses, two clubs that have become symbols for "modern football" but two clubs loaded with talent.
There can be no doubting the quality of the players who will be on display on Tuesday as Premier League Champions Manchester City travel to Paris for this tie. These are the last two losing Champions League finalists who, between them, have combined to win 12 League titles in the last decade. It can be argued whether City's five Premier League titles hold more value than PSG's seven Ligue 1 titles given the more competitive nature of the league but it is inarguable that they have been the dominant forces in their respective countries since all that Middle Eastern money found its way into the clubs. Add to their league titles a total of 12 domestic cups for PSG and seven for City and you begin to see a period of sustained excellence from both sides.
What neither side have managed yet is to win the Champions League. Regardless of how their fans try to spin, both clubs are obsessed with winning this competition. It is the one that carries real sway, real bragging rights. With frosty off field relationships between the two clubs due to political tensions between the United Arab Emirates and Qatar there has become real competition between the two clubs to beat the other to the biggest prize in club football. Both have spent massively again this past summer to strengthen their team with Jack Grealish new to City and the group of Hakimi, Wijnaldum, Pereira, Donnarumma, Mendes and Ramos brought together in Paris, alongside the biggest signing of the summer. Lionel Messi may yet to have made an impact for PSG but his signing sent shock waves throughout Europe, and sent Barcelona into meltdown. City themselves had serious interest in Messi but the Argentine wizard picked Paris as his next destination which prompted City to explore a deal for Cristiano Ronaldo, a player PSG had turned down the chance to sign earlier in the summer.
Both sides are all in on the Champions League this season, but City made the better start in Matchweek One, beating RB Leipzig 6-3 at the Etihad while PSG drew 1-1 away to Club Brugge. It's the only blot on their copybook this season though, as they have rattled off eight straight league wins as they aim to reclaim the title they surrendered to Lille last season. City have been a bit of a mixed bag in the Premier League but beat title rivals Chelsea at Stamford Bridge on Saturday.
⚽ Manchester United vs Villarreal
📅 Wednesday 29 September 2021
⏰ 2000 UK Kick-Off
🖥️ BT Sport Live Streaming & Catchup
There aren't really any standout games on the Wednesday slate and I did consider suggesting Benfica vs Barcelona purely from a historical basis but this rematch of last season's Europa League final should be an interesting match and is a game that both sides enter feeling a little disappointed about their starts to the season so far. A season in which there are weighty expectations on both clubs.
Manchester United may sit fourth in the Premier League at time of writing, but a home defeat to Aston Villa in the Premier League off the back of a home defeat to West Ham in the League Cup has seen doubts seep back into the fanbase about Ole Gunnar Solskjaer's ability to manage this team. Having already lost their first Champions League, away to Young Boys, United could find themselves in a spot of trouble if they lose to their Spanish visitors on Wednesday night, especially with back to back games against Atalanta coming next. They need to win this game to give themselves a chance to progress to the knockout stages, but also to gain revenge for the Europa League final. United believe they should have won the game but there can be no doubt that Unai Emery schooled Solskjaer on the night. With United having added Cristiano Ronaldo, Jadon Sancho and Raphael Varane to their ranks this past summer there is major pressure on the team, and manager, to deliver major silverware.
Villarreal have always been the underdog. The team from the small city in Eastern Spain have overachieved simply by making their way to La Liga. With a population of just 50,000 it is incredible that such a place has produced a team who has achieved so much. For an English equivalent, imagine Hereford FC competing in the Premier League and not just surviving, but often thriving. Having finally added major silverware for the first time last season, and spent sizeable sums of money on Juan Foyth and Arnaut Danjuma, as well as adding Aissa Mandi on a free transfer, there were expectations that Villarreal could take a top four spot this season giving the chaos at Barcelona. They remain unbeaten through six weeks of La Liga action but have only won one game. They are very difficult to break down but their attack, despite the impressive array of talent at Emery's disposal, is yet to spark into action. They will hope it does at Old Trafford on Wednesday night.
⚽ Real Sociedad vs AS Moaco
📅 Thursday 30 September 2021
⏰ 1745 UK Kick-Off
🖥️ BT Sport Live Streaming & Catchup
Two teams who are always worth watching will face off in one of the early kickoffs on Thursday as AS Monaco pay a visit to San Sebastian to face La Real in what should be an entertaining game of football between two teams littered with talent.
La Real have made a good start to the season and currently sit 2nd in the La Liga table as they aim to improve on last seasons impressive 5th placed finish. They had themselves a fairly quiet summer, making only two permanent additions to the first team squad in the shape of Mathew Ryan and Diego Rico who arrived from Brighton and Bournemouth respectively. Swapping England's south coast for Spain's northern coast is an upgrade in more ways than one and though neither will be a starter, they have added needed depth to the squad. The main summer addition has been Alexander Sorloth, brought in on loan as a back-up to Alexander Isak. Sorloth joined Leipzig a year ago after an impressive spell with Trabzonspor but failed to deliver in the Bundesliga. La Real have taken a flier on him, hoping that he can have a bounce back season and give them a quality alternative upfront to their Swedish star. Mikel Oyarzabal has started the season in great form, and after losing to Barcelona in their opening game, his team-mates have joined him in good form with five wins and a draw in their last six La Liga matches. Sociedad began their Europa League campaign with a 2-2 draw away to PSV Eindhoven and will be eager to secure their first win on Thursday night as they aim to navigate this tough group.
Monaco have not had a good start to the season. They sit 8th in Ligue 1 having won only three of their eight matches so far, and with three disappointing defeats to their name already. They also failed to reach the Champions League group stage, losing 3-2 on aggregate to Shakhtar Donetsk in the playoff round. After a pretty sizeable outlay in the summer, that saw them add Ismail Jakobs, Jean Lucas and Dutch star Myron Boadu, as well as the loan capture of highly regarded German goalkeeper Alexander Nubel, it had been hoped that Monaco would be well position this season to challenge PSG for the title as Lille's title winning team got broken up. Their start to the season has indicated that they will not be challenging for the title, and indeed the 13 point gulf between themselves and PSG has confirmed that. Still though, with talent like Boadu and Wissem Ben Yedder upfront and the quality of Aurelien Tchouameni, Aleksandr Golovin and Cesc Fabregas in midfield, Monaco could put together a good run in the Europa League given Nico Kovacs's preferred style of play is often more suited to cup games than league games.
This one should be an enjoyable game with their conflicting styles of play produce plenty of goalscoring opportunities.
⚽ Marseille vs Galatasaray
📅 Thursday 30 September 2021
⏰ 2000 UK Kick-Off
🖥️ BT Sport Live Streaming & Catchup
This one is mostly for the atmosphere. It should be a decent game of football as Marseille sit 3rd in Ligue 1, though they did suffer their first league defeat at the weekend, and while Galatasaray have not made an ideal start to the season in Turkey and sit 10th after seven games, they are only five points off the top whereas Marseille are 10 points behind PSG in Ligue 1.
It really is all about the fans in this one though. Two of the best supported clubs in the world, with incredibly passionate and vocal fanbases who produce incredibly atmospheres both in terms of the noise they generate but also the visual side. Whether it's flares or the tifos they display, these fanbases turn every game they attend into a spectacle.
There is a great tradition of Turkish people visiting, and invading, Marseille that dates back to the 16th century and with a large Turkish population living in the city there are bound to be some split loyalties among some elements of the home support. The football will be good, the atmosphere will be better. If you're not home from work in time for Real Sociedad vs Monaco, but want to watch some football, try this one.
With the news that UEFA have secured a court order enforcing blocks on IPTV providers in Ireland, it's logical to assume that they will do obtain a similar high court order yo block illegal IPTV streaming in the UK as well. The Premier League is already subject to such blocks and the major ISPs in the UK and Ireland are legally required to block streams from non-official streaming sources.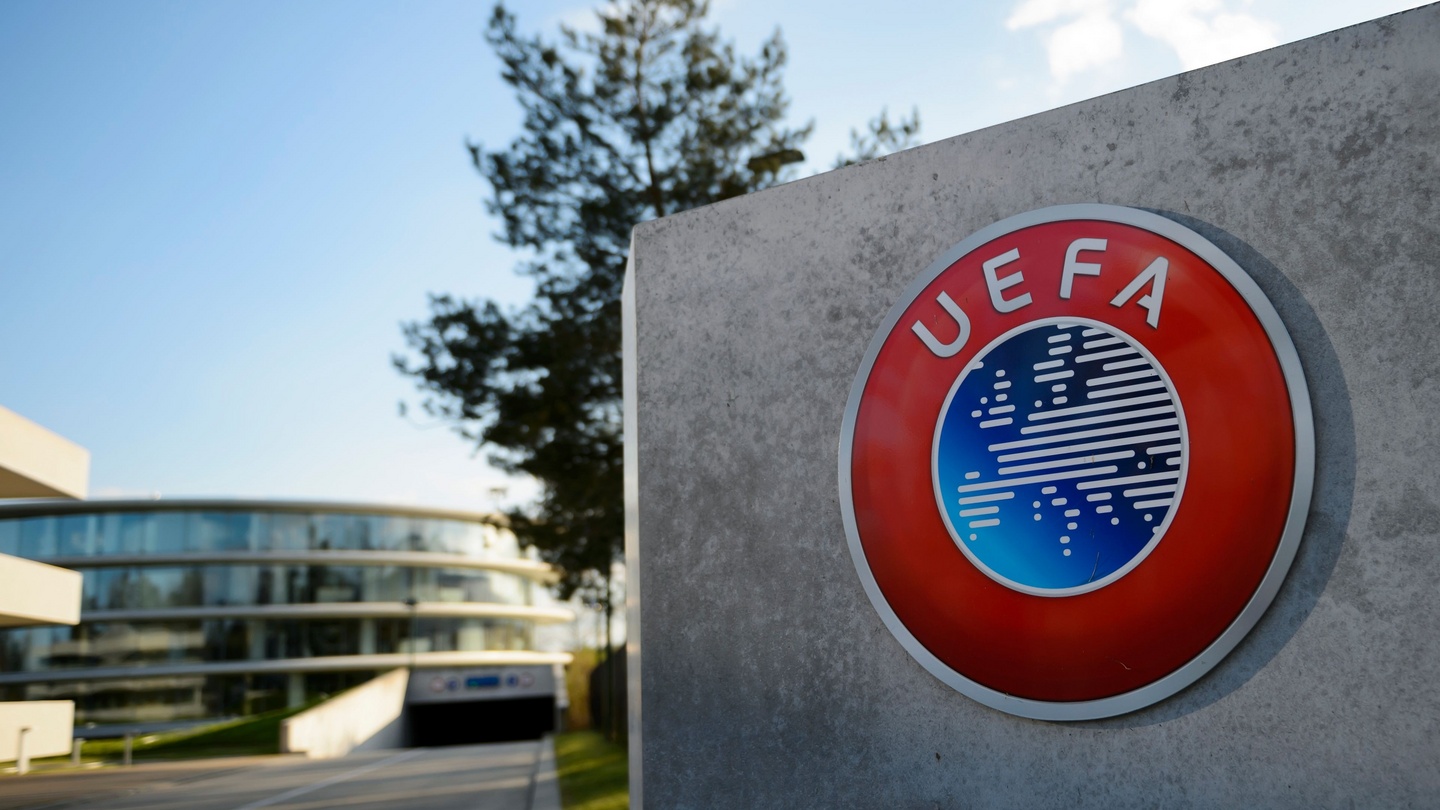 How to watch every Champions League and Europa League matches from anywhere…
Champions League and Europa League matches for the 2021/22 season will be streamed live on the BT Sport website, as well as their respective apps for iPhone, iPad, Android, Smart TV, Now TV, FireTV etc.
But these streaming services are not available to everyone, for example when you load BT Sport in the USA, Germany, Ireland, Netherlands, France, Spain, Portugal, Australia, Dubai, Canada etc. you will get an error message.
Sorry, this video is not available in your country. This is basically because their streaming services are geoblocked based on the IP address being used to access it. You must be a UK domestic web user to access BT Sport, Sky Sports, Amazon Prime UK and BBC Sport live tv streaming.
Get a UK IP address.
If you want to watch on your Windows PC, Mac, FireTV, iPhone, iPad or Android then you can get a UK Proxy or VPN Apps from Liberty Shield, FREE for 48 hours and then from only £8.99 per month..
Prefer to watch on supported media streaming devices like Now TV, Smart TVs, Apple TV, Xbox, PS4, Roku etc? You'll need a UK configured VPN Router setup as British, available from only £9.99 with Worldwide Shipping available.
Furthermore; BT Sport isn't the only geographically-censored streaming services a VPN or Proxy will allow you to access.  Other UK services like Sky Sports, Now TV, Amazon Prime, BBC Sport, BBC iPlayer, ITV Hub, All 4 and BritBox are available. Plus with the option to switch to our USA service whenever you like, you can access Hulu, HBO GO, Netflix and Pandora.  Essentially you can access international content from virtually anywhere!