Channel 4 always does something different at Christmas, unfortunately that unique British programming isn't necessarily available where you are. Unless you partner with Liberty Shield to unlock a world of entertainment.
Whether it's the alternative Queen's message, or the Snowman, or its host of original programmes, Channel 4 always does something different at Christmas. That unique programming is available to be unlocked where you are with Liberty Shield. Unlock Channel 4 Christmas details below.
https://www.youtube.com/watch?v=7g1h2TkIOUs
Jingle those Bells, Deck Those Halls, Trump That Donald. Okay maybe don't do all those but hey, it's been a pretty rough year. Rest assured though, we're here to fill your boots (and your stockings) with a sackful of festive jollies.
We've got Channel 4 Christmas well and truly wrapped up with a merry schedule of programmes to keep you warm this winter. We're back in the tent for a double portion of festive themed Great British Bake Off, Miranda Hart offers some much needed tips on surviving Christmas and Alan Carr utters the much loved catchphrase 'Come On Down!"
Jamie's in Italy, Richard's back in the Maze, Kirstie's being Crafty and there's so much more. Take a look below at our Christmas highlights. A little something for everyone. Even that slightly strange cousin that doesn't like anything.
We may well be adding even more programmes to our list as we draw ever closer to the 25th December so be like Santa and check that list twice…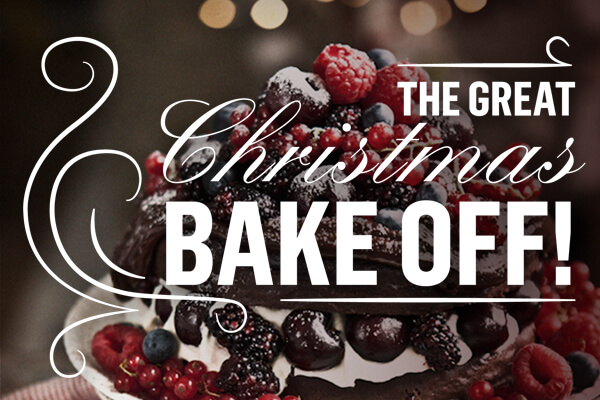 The Great Christmas Bake Off/The Great Festive Bake Off
It's a time for spices, sweets and tasty baked treats as Prue Leith, Paul Hollywood, Noel Fielding and Sandi Toksvig bring some holiday cheer to The Great British Bake Off in two festive episodes. In each episode four former bakers from previous series will return to the tent to go head to head in three seasonal challenges to find out who will top the tree as Star Baker.
Some of the bakers may face the challenge that previously was their undoing but will a Channel 4 Christmas miracle help them to ace it this time round? Surprise musical guests and some very dodgy Christmas jumpers bring the spirit of Christmas to the tent with judges, hosts and bakers all joining in with a spot of singing (and dancing) themselves.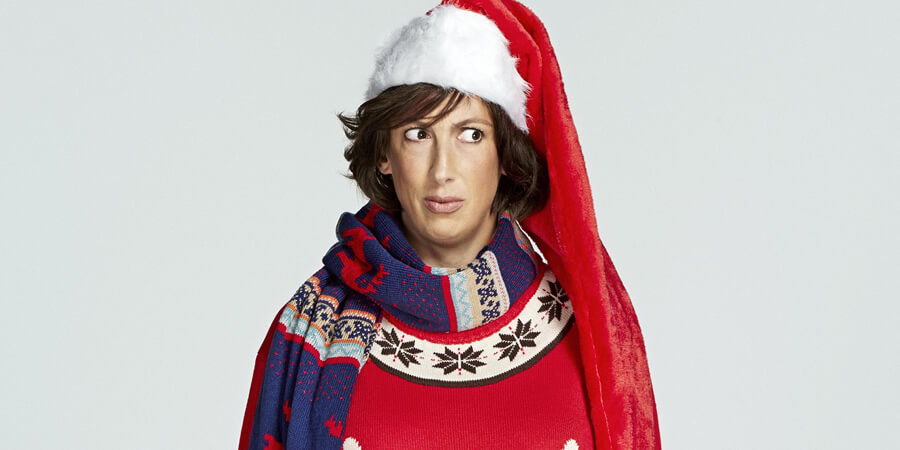 Miranda Does Christmas
Miranda Hart hosts a raucous Channel 4 Christmas party with some very special guests and offers us all some tips for surviving the festive period.
The Price is Right
It's the world's longest running game show and it spawned one of TV's most iconic catchphrases. Now Alan Carr is at the helm of a brand new pilot of The Price is Right full of those iconic 'Come on Down' moments. Packed with amazing prizes and hysterical pricing games, this is set to be a classic Channel 4 Christmas entertainment extravaganza.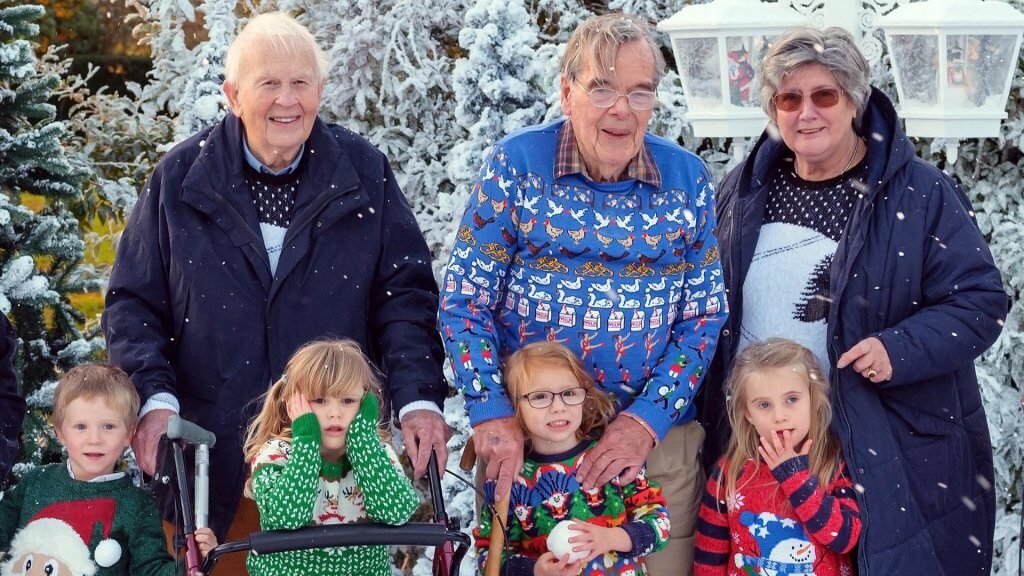 Old People's Home for 4 Year Olds Christmas
With social isolation being one of the biggest problems for the elderly, and never more so than during Channel 4 Christmas period, we make a festive return to the Old People's Home for 4 Year Olds and reunite the residents including Hamish, Zina, Pat and David together with some of their young friends like Solomon, Nelson, Millie and Eva to find out how taking part in the series has impacted their lives.
Are the older group still showing signs of progress? Did the friendships with the children and their families continue? This one off special will see the older adults and children prepare for a Christmas Carol service and the three geriatric specialists – Professor Malcolm Johnson, Dr Zoe Wyrko and Dr Melrose Stewart –all return to give their insight into the continued progress of the older group as well as focussing on loneliness and its impact on the elderly paying particular attention to why Christmas is such a tough time for older people.
Jamie's Italian Christmas
This Channel 4 Christmas Jamie Oliver is travelling to the snow-capped Italian Alps, to cook up a Christmas dinner with a difference. Filmed in the stunning Winter Wonderland of Piedmont, he will show us how to give our classic Christmas dinner a very special Italian twist that is sure to impress the whole family.
In a cosy log cabin deep in the mountains, Jamie and his best friend and mentor Gennaro Contaldo, cook up an epic Christmas Day Feast guaranteed to bring the house down. On the menu: Our beloved turkey and all the trimmings with an outrageously tasty Italian twist; Jamie's epic Christmas porchetta; balsamic roast potatoes; incredible cracker ravioli; pink peppercorn negroni; and to top it off a fabulously festive chocolate orange tiramisu. Happy Christmas or as they say in Italy – Buon Natale.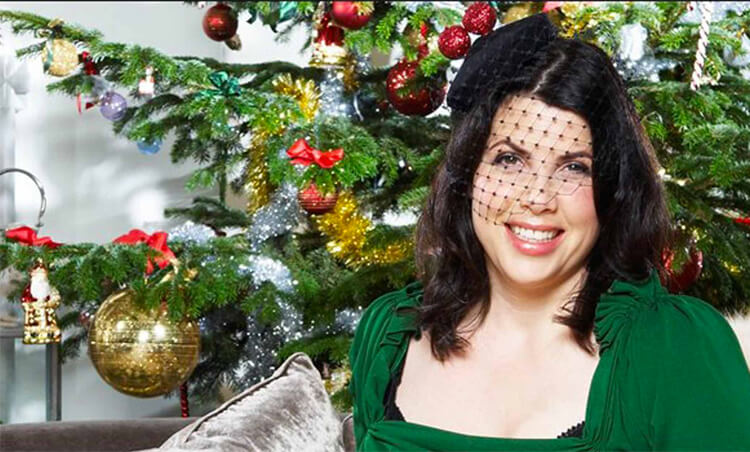 Kirstie's Handmade Christmas 2017
This Channel 4 Christmas, to get us ready for the festive season, Kirstie is bringing her ultimate Handmade Christmas to our screens. One great big Christmassy episode of festive cheer will be packed to the rafters with wall-to-wall craft. Kirstie believes that the ultimate Christmas is all about crafting and this year she's learning the coolest crafts for Christmas. Out and about Kirstie will discover a hidden lane of creatives and makers, where she'll learn about ceramic slip casting and get a crash course in the dying art of letterpress. Back at Kirstie's Christmas HQ, we'll learn how to make a Scandi sweet that's set to take the UK by storm; one of London's top bartenders will teach us the secrets of festive gin infusions; and some magical elves will drop by to help Kirstie print some practically perfect gift-wrap.
We'll also learn the secrets of decorations that are thrifty and kitsch, a nifty hack for cool Washi tape Christmas cards, and Kirstie will try her hand at a spot of metal work to make the ultimate topper for the tree. Every scene is filled with Christmassy sparkle, with plenty of Kirstie enthusiasm to boot. The programme will be the ultimate Christmas craft show bringing us a magical cornucopia of festive makes.
How to watch Channel 4 Christmas with the Best All 4 VPN…
When you load All 4 in the USA, Germany, Ireland, Netherlands, France, Spain, Portugal, Australia, Dubai, Canada etc. you will get an error message.
All 4 programmes are available to play in the UK only.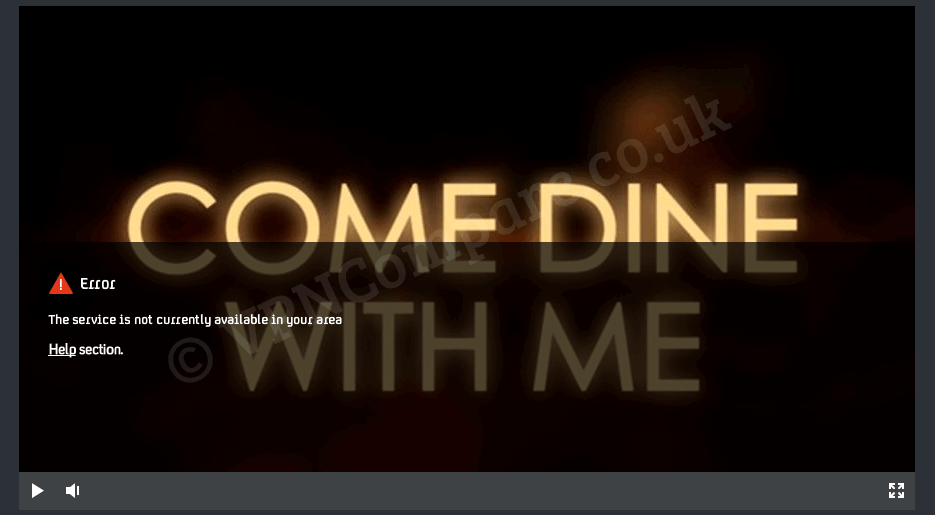 This is basically because all All 4 streaming services are geoblocked based on the IP address being used to access it. You must be a UK domestic web user to access Channel 4 live TV streaming and catchup with All 4.
Get a UK IP address.
If you just want to watch on your PC, Mac or iPad. Then you can get a UK Proxy or VPN from Liberty Shield from only £6.99 per month.
Prefer to watch on supported media streaming devices like Now TV, Smart TVs, Apple TV, Xbox, PS4, Amazon Fire TV, Roku etc? You'll need a UK configured VPN Router setup as British for only £12.99 with Worldwide Shipping.
Furthermore All 4 isn't the only geographically-censored streaming services a VPN or Proxy will allow you to access.  Other UK services like ITV Sport, BBC Sport, BBC iPlayer, ITV Hub, Demand 5, Sky Go and Now TV are available.
Plus with the option to switch to our USA service whenever you like, you can access Hulu, HBO GO, Netflix and Pandora.
Essentially you can access international content from virtually anywhere!