The magic of the FA Cup. The romance, the history, the giant-killings. 3rd round weekend. It was a stable of all our lives growing up. FA Cup matches are shown live by TV broadcasters BT Sport and BBC One and with match highlights available free on BBC Sport with Match of the Day. Need an FA Cup VPN?
Sadly the FA Cup has lost some of its luster with the Premier League and Champions League taking so much of the focus, but there's still something wonderful about the Cup. It's a chance for teams to bring some New Year's cheer to themselves and their fans. It's also a chance for teams experiencing poor league campaigns to forget about the mundane week to week slog and play with more freedom.
The 3rd round is generally the round for giant killings, with legendary results such as Sutton 2-1 Coventry in 1989, Wrexham 2-1 Arsenal in 1992, Shrewsbury 2-1 Everton in 2003, Stevenage 3-1 Newcastle in 2011 all immediately coming to mind. Who can forget Mickey Thomas' rocket to knock the Gunners out? It's what football is all about. It's the chance of a lifetime for lower tier players to do battle with those from the top tier.
The FA need to do more to make the Cup matter. Maybe take the 4th Champions League spot each season away from the Premier League and award it to the winner of the FA Cup. That might help. It should also be the last game on the English football calendar each season. There should never be a league game of any kind played after it. The Community Shield starts the season, the FA Cup should end it. Let's hold on to some of the heritage that made us fall in love with the game.
Anyway, soapbox preaching aside, let's take a look ahead to this weekend and look at some of the fixtures that came out of the hat.
Our Premier League VPN articles are brought to you in partnership with EPL Index, and Dave Hendrick – host of the Two Footed Podcast, offering FREE podcasts to football fans.
⚽  Wolves vs Crystal Palace
📅  Friday 8 January 2021
⏰ 1945 UK Kick-Off
🖥️ BT Sport Live Streaming

Yes, Aston Villa host Liverpool at the same on Friday night but let's be honest, Jurgen Klopp is probably resting his entire first team because Liverpool really can't afford any injuries. Dean Smith may well do similar as Villa chase a top 6 finish and he hasn't rotated his team much over the past few months. If both of them are going to play severely weakened teams, it take a lot of the enjoyment out of the game.
Wolves on the other hand are having a really disappointing season and could well see the FA Cup as an opportunity to win silverware, or at worst win themselves a place in Europe next season. With the investments that ownership have made in putting together this squad, one would have to imagine that pressure is on Nuno to deliver more European football, or potentially some silverware at this point in the project.
Wolves are four time winners of the cup, having last tasted success in 1960 and have not been to the final since. They have reached the semi-final stage five times since 1960, with the most recent being 2018/19 when they lost to Watford in disappointing style.
Palace are having a typically Roy Hodgson season, meandering their way through life with the aim of 42 points and 13th-15th position squarely in their sights. There is a little bit to this Palace side than those of the last few seasons though, a bit more attacking thrust, a bit more attitude. Is Roy Hodgson, rumoured to be retiring at the end of this season, remembering the good old days when his Switzerland side played expressive football and showed real ambition? Could Hodgson feel like leaving the party with the FA Cup tucked under his arm?
Palace have never won the competition, but did reach the final twice. Their two final appearances are famous for very different reasons. The 1990 final, reached after beating Liverpool 4-3 having lost 9-0 to them earlier in the season, saw them take Manchester United to a replay after being denied victory by a late Mark Hughes goal in extra time. They lost the replay 1-0 and, as the story goes, that victory was the only thing that kept Alex Ferguson in a job. If Palace had won, who knows how the following 25 years of English football would have shaped up. Their second final, in 2016, also saw them lose to Manchester United but it's remembered for a different reason. Words can't describe the horror. Just open Youtube and type "Alan Pardew dance" and know that I'm sorry.
⚽ Arsenal vs Newcastle
📅  Saturday 9 January 2021
⏰ 1730 UK Kick-Off
🖥️ BBC Sport Free Live Streaming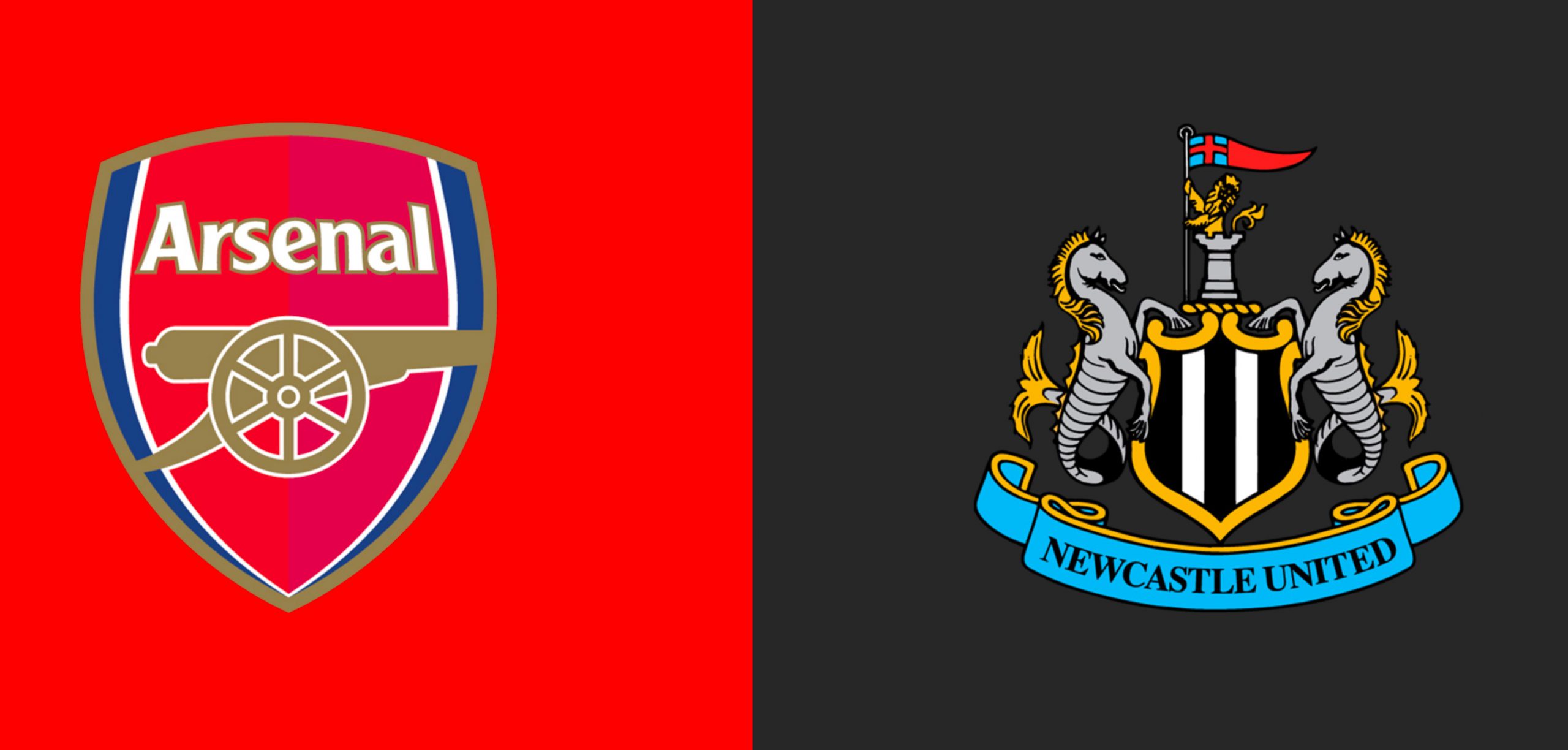 Arsenal start the defence of the cup they won for a record 14th time last season by welcoming Steve Bruce and the Toon to the Emirates on Saturday evening in a game that look a much bigger task for the visitors than it did before Christmas.
Only a few weeks ago there was a groundswell of support to the Arteta Out movement as Arsenal stumbled and bumbled their way towards a relegation battle and their young manager looked completely lost. What a difference to day, as the Gunners come into the game off the back of three impressive wins and playing the best football we've seen from an Arsenal team since Arsene Wenger and his oversized coat occupied the bench.
As 14 time winners, and seven time beaten finalists, Arsenal are the most successful club in the history of the FA Cup and their recent record is quite remarkable. Their last final defeat came in 2001 to Liverpool, who broke their hearts with two late Michael Owen goals. Since then, The Gunners have won the competition seven times including four times in the previous seven years. Wenger was the master of the cup, winning it seven times – more than any other manager in history, and Arteta will be hopeful that he can carry on the success he continued last season by winning it only six months after replacing Unai Emery.
Newcastle are not in a particularly happy place, on or off the pitch. Off the pitch their failed takeover continues to hang over the club, whilst on the pitch they have become almost entirely unwatchable in the Premier League as Steve Bruce works to a mandate of survival at all costs. Could Bruce, in an effort to raise the gloom, take the shackles off his attacking players and allow them to play a more expressive style of football in the Cup? He did last season as the Toon played some entertaining football on their way to a quarter-final defeat to Manchester City.
Newcastle are six time winners of the FA Cup, though it's been a long time since they last experienced the joy of victory. 1955 represents their last FA Cup triumph, and their last major silverware. They have reached the final three times since, with the last coming in 1999 when they lost to treble winners Manchester United. Bruce himself is a three time winner from his playing days, and as a manager did reach the final with Hull in 2014 where they lost to……Arsenal. The prospect of some revenge might help push him towards going for the win.
⚽ Marine vs Tottenham Hotspur
📅  Sunday 10 January 2021
⏰ 1700 UK Kick-Off
🖥️ BBC Sport Free Live Streaming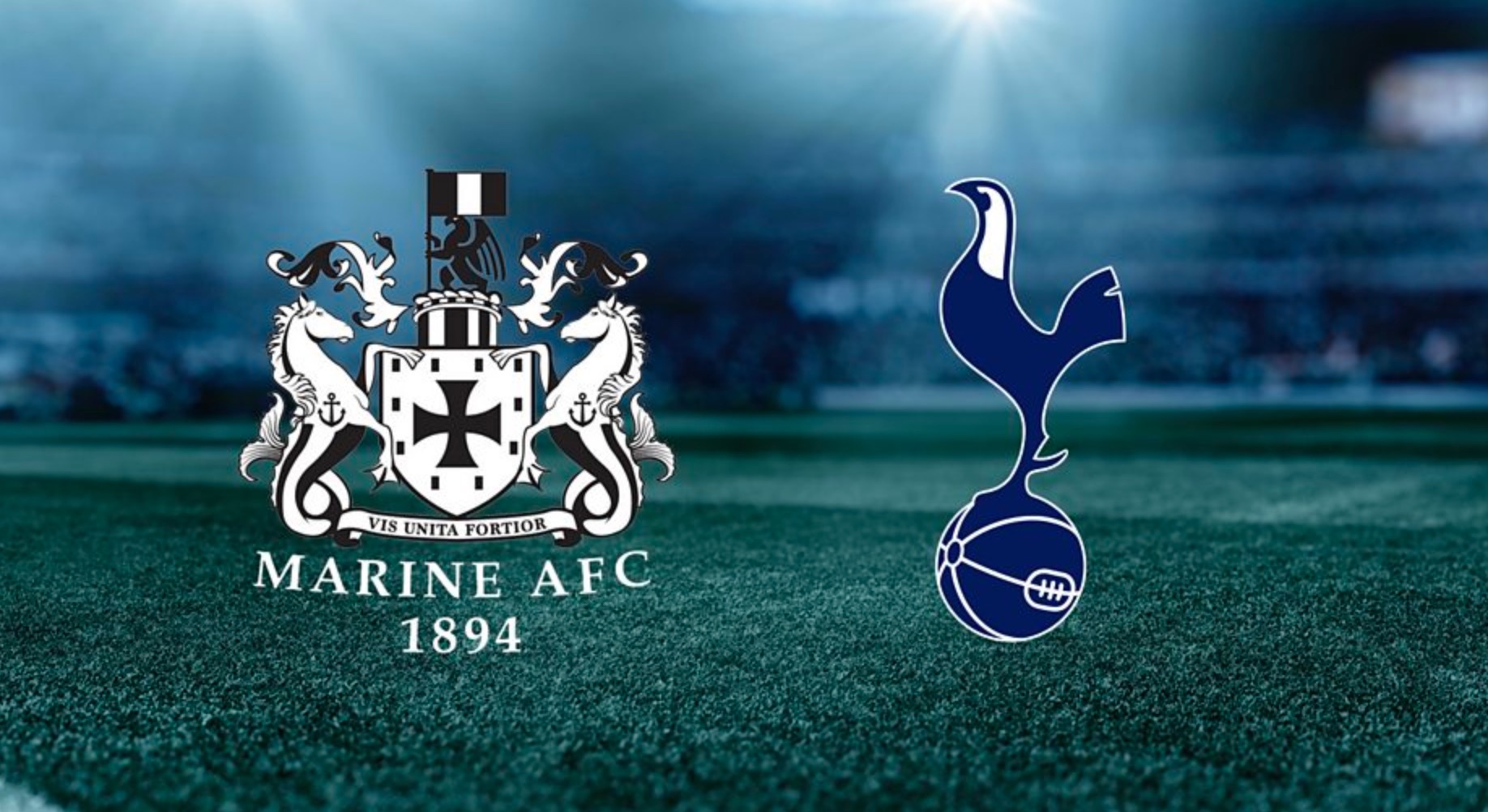 Take a step away from all Premier League fixtures to focus on what the FA Cup is all about. Little Marine, from the suburbs of Liverpool, taking on the might of Tottenham Hotspur. The possibility, however small, of a giant killing. The chance of a life time for men who work a 9-5 during the week to truly life out their dreams and take on top boys.
Marine play in the Northern Premier League Division One North. That's the 8th tier on the football pyramid. They play their home games at Rossett Park which has a capacity of 3.185 of which only 389 are seated. They currently sit in 6th position in the league, though they do have two games in hand on some of the teams above them and could conceivably move into second should they win them.
This is only the second time Marine have ever reached the 3rd round of the FA Cup, the first came in 1993 when they lost 3-1 to Crewe Alexandra. This is, without doubt, the biggest game in occasion in club history and one that their fans are cruelly forced to miss because of the ongoing pandemic. For Marine this game offers a change to earn multiple years worth of revenue and secure the future of the club, an amazing achievement during this current climate.
Spurs aren't likely to be in the mood to be the victims of any such giant killing, with Jose Mourinho an incredibly proud man and an incredibly ambitious one. He will want Spurs to win the competition this season and bring silverware to a club who haven't experienced any in over a decade. Spurs did reach the final of the EFL Cup this week with a 2-0 victory over Brentford, and currently sit 4th in the Premier League so this season appears to largely be going to plan for them.
Eight time winners of the Cup, Spurs are currently experiencing a 30 year drought in the competition with their last victory coming in 1991 over Nottingham Forest. When they won that trophy, it was they who held the record for the most FA Cups won. This was their competition. That it's their most hated rivals who now hold the record must drive their fans nuts. Mourinho will want to be the one who brings the FA Cup home again.
These are just some of the games available to you in the FA Cup this weekend. With so many games to choose from, the worry is wasting time on the wrong game. We'll try and guide you in the right direction so that all you need to do is sit back, turn on your Liberty Shield VPN, settle in, and enjoy the games.
Don't have a Liberty Shield VPN?? What's the matter with you?!?! No problem, we've got you. Click here, and use my code EPLVPN to get 20% of your hardware or software package.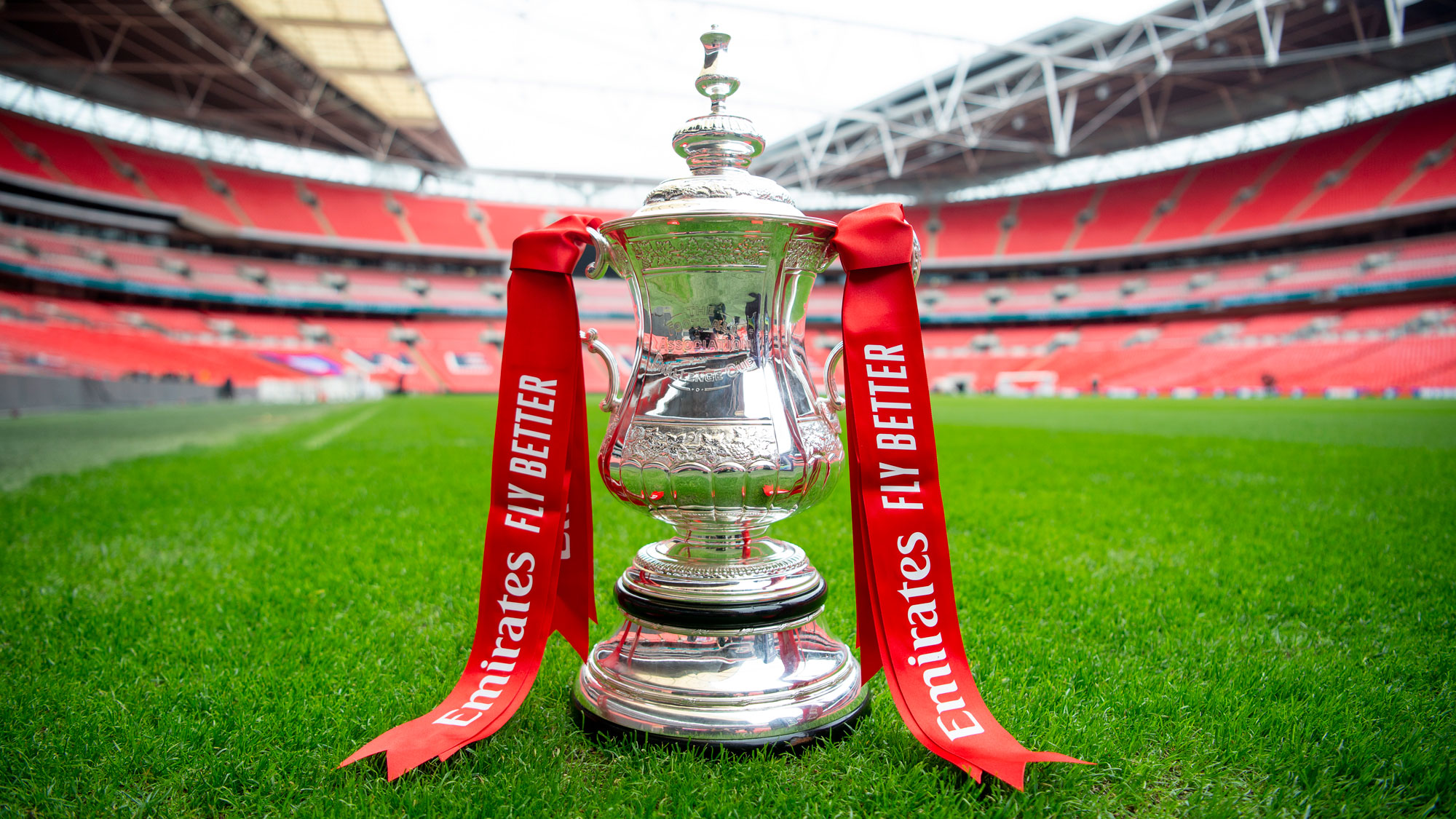 How to watch every FA Cup match from anywhere…
FA Cup matches for the 2020/21 season will be streamed live between BT Sport and the BBC Sport website, as well as their respective apps for iPhone, iPad, Android, Smart TV, Now TV, FireTV etc.
But these streaming services are not available to everyone, for example when you load BT Sport in the USA, Germany, Ireland, Netherlands, France, Spain, Portugal, Australia, Dubai, Canada etc. you will get an error message.
Sorry, this video is not available in your country. This is basically because their streaming services are geoblocked based on the IP address being used to access it. You must be a UK domestic web user to access BT Sport and BBC Sport live tv streaming.
Get a UK IP address.
If you want to watch on your Windows PC, Mac, FireTV, iPhone, iPad or Android then you can get a UK Proxy or VPN Apps from Liberty Shield, FREE for 48 hours and then from only £8.99 per month..
Prefer to watch on supported media streaming devices like Now TV, Smart TVs, Apple TV, Xbox, PS4, Roku etc? You'll need a UK configured VPN Router setup as British, available from only £19.99 with Worldwide Shipping available.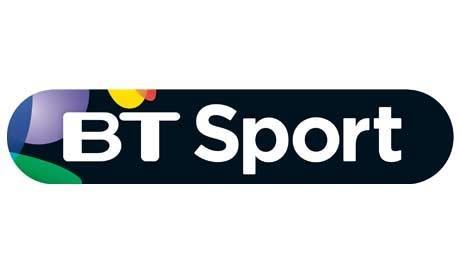 How can I watch BT Sport FA Cup VPN 20/21 matches live? 
As well as the FA Cup, BT Sport has the rights to just over 50 Premier League fixtures during the 2020/21 campaign, and will also carry coverage of the UEFA Champions' League and Europa League until 2024. Subscribers can watch BT Sport on their computers as well as their various apps on connected devices. They do offer a Monthly Pass with no contract, which will give customers access to the BT Sport mobile app. BT Sport Box Office will no longer show the matches via the now scrapped pay-per-view offering, but is it too late and have customers already moved towards illegal streams and IPTV providers?
Remember that BT Sport also features coverage from the Bundesliga, and holds rights to Moto GP, UFC and WWE coverage as well.  After a long delay the BT Sport app is now available on several models of Smart TV as well as Roku and Amazon Fire TV devices.

How can I watch BBC Sport FA Cup VPN 20/21 matches live? 
With Premier League Pay-Per-View now scrapped, the BBC gets their live action once again through their FA Cup rights.  They also offer free FA Cup and Premier League VPN 20/21 highlights, with Match of the Day and Match of the Day 2, available live when screened on the BBC Sport website, and also on catchup with BBC iPlayer.
Furthermore; BT Sport and BBC Sport aren't the only geographically-censored streaming services a VPN or Proxy will allow you to access.  Other UK services like Sky Sports, Now TV, BBC iPlayer, Amazon Prime, ITV Hub, All 4 and BritBox are available. Plus with the option to switch to our USA service whenever you like, you can access Hulu, HBO GO, Netflix and Pandora.  Essentially you can access international content from virtually anywhere!