The term 'future shock' was coined in the 1970s by futurist Alvin Toffler. The shortest definition is: "too much change in too short a period of time". When it comes to the TV technology coming down the pipeline we need a new term: something like future fun, or hurry up, future, you've got lots of fun tech stuff and we can't wait for it.
The ten tech innovations below herald a future replete with future fun, which is obviously an awful term, but it does describe all the amazing innovations coming our way. Thankfully all of these innovations will be compatible with Liberty Shield's VPN, and VPN routers. The familiar advantages of VPNs: unlocking content, watching what you want where you are, and protecting your security and data, can all be added to all of the future tech innovations that are coming to our screens. But, who knows? There may not be screens anymore. Whatever your watching your entertainment on – a floating space jelly fish? – rest assured Liberty Shield will be compatible with it. It is the future proof VPN.
Personal Assistants
Smart TVs are getting smarter thanks to the inclusion of personal assistants along the lines of Apple's Siri and Amazon's Alexa. LG has announced that its new TVs will feature Google Assistant, the same helper found in Android phones and the Google Home smart speaker. This lets you control all of your smart home devices like lightbulbs and washing machines from your TV, all just by speaking.
LG's new smart TVs come with their own personal assistant: ThinQ AI. This one only deals with TV specific queries. Say "search for the soundtrack of this movie", or "turn off the TV after this programme has finished", and your wish is ThinQ's command.
HiSense has announced that Amazon's Alexa will feature in select 4K models launching this year, and Samsung is adding its personal assistant Bixby, from its smartphones and tablets to TVs.
Last year Sony and Toshiba announced their TVs' compatibility with Google Assistant. All of this future tech will be compatible with Liberty Shield, the future proof VPN.
TV Chef
You'll be able to cook along with the pros. Simply ask your built in Smart TV personal assistant to activate the microwave for 30 seconds, or pre-heat the oven, and it will do it. Smart Ovens are just around the corner and they will be connected to all of your other smart devices including TV.
Amazon recently added ovens and microwaves to the list of devices that can be controlled by its Alexa personal assistant. It did this by adding 'cooking capabilities' to its Smart Home Skills API. Manufacturers can start building the commands into their kitchen devices.
Whirlpool has already announced a smart oven with Alexa support.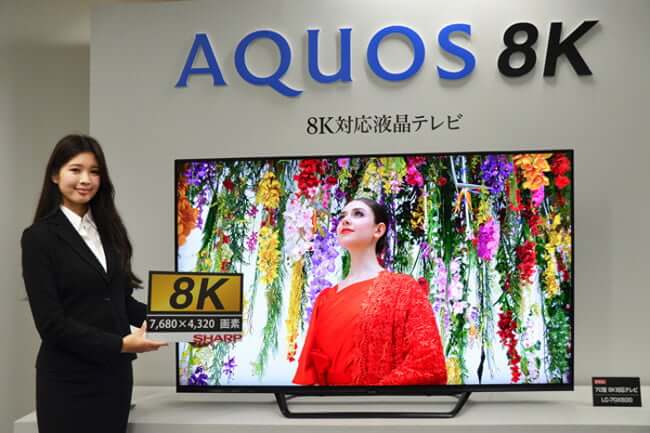 8K
4K is just starting to take off due to the previously forbidding price range and the dearth of content available for this technology. All of which is beginning to change. And it will come as no surprise to consumers that the exact same scenario is coming down the pipeline for 8K. Twice the resolution of 4K, and sixteen times the resolution of HD, this amazing technology looks better than the real world ever did. This is compatible with our future proof VPN.
Enhanced Virtual Surround Sound
As cool as surround sound is it is an inconvenient pain to set up, and aggravating having all those speakers positioned all over the room in which you watch your TV. Virtual surround sound gives all the benefits of surround sound with one convenient speaker under your TV. DTS:X Virtual is one technology (as found in the Yamaha YAS-207), though Sennheiser also has its Ambeo 3D audio tech.
Sennheiser's soundbar is only a prototype for now, but more and more models are featuring some kind of virtual surround sound tech. Look out for them coming to a living room near you soon. This is compatible with our future proof VPN.
Modular TVs
Samsung have started the starting pistol on modular TVs. it sounds like Sci-fi but it's actually going on sale as we speak. Even if at this stage it's still not cheap. It's a Samsung TV called The Wall. The idea is it can transform to any size thanks to its modular architecture – that means it can scale down to fit in a tiny wall space, or take over a whole wall. Pick your ideal size when ordering, and Samsung manufacture it exactly to your specifics. This is compatible with our future proof VPN.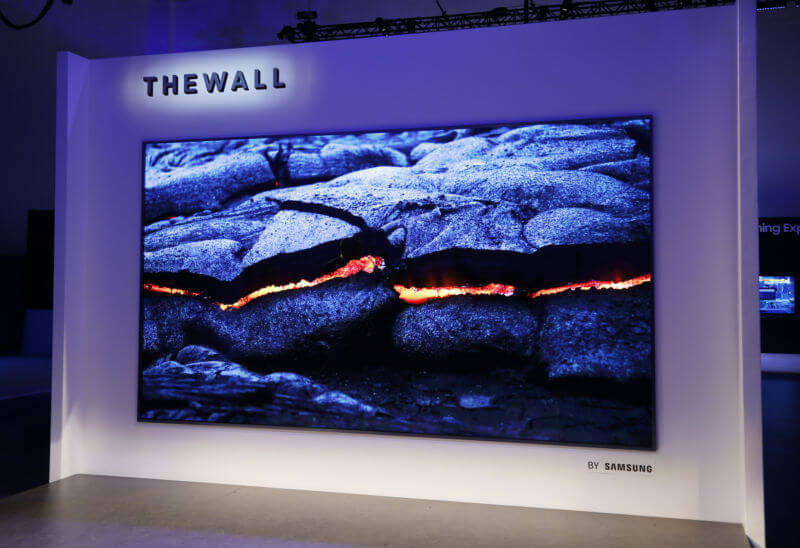 Feedback Chairs
The Aurasens is a 'high-tech pod' that vibrates in time with what's happening on-screen.
The reclining chair has 32 points of contact with the user's body. It comes with an iPad control system, a pair of noise-cancelling headphones and a blindfold for a true immersive music experience.
This is excepted to be added to certain high end cinemas, of course home users could also purchase one if they are willing to fork out the twenty grand price tag. This is compatible with our future proof VPN.
Rollable TV Screens
TVs take up a lot of space, but LG has come up with a solution: a TV that rolls up like a carpet.
It uses similar technology to the firm's W7 Wallpaper TV, which went on sale last year. That allows it to be flexible enough to bend, flex and roll up, like a carpet.
The screen can also switch between aspect ratios at the touch of a button, depending on what it's showing. But the ability to roll it up like a carpet is the one making the headlines. This is compatible with our future proof VPN.
Next-gen TiVo
TiVo recently showed off its new streaming service, which combines cable TV with streaming. Called the Next-Gen Platform, it lets you watch content from both cable and satellite providers and streaming services like Netflix, and Amazon Prime.
The service works on Apple TV, Amazon Fire TV devices and the Android TV platform. It's only for the US market for now. But if TiVo solves this dilemma, it could be the one stop shop TV experience viewers are craving.
Hands-free kitchen TVs
Another innovation making use of AI personal assistants, this new line of televisions lets you operate them entirely by voice command ensuring when your hands are otherwise occupied, you can still watch the box.
Multiple sports viewing in AR
ThirdEye's X1 Smart Glasses effectively place a 90-inch HD screen 10 feet from your eyes. It's also designed to show multiple sports at once: you can watch football, basketball, American football, tennis, darts, and anything else simultaneously. 16 sports can be viewed at once. Ideal for multi-sport events like the olympics. The extra screens can also display stats, and other data. This item is released this year and is compatible with our future proof VPN.
Watch content from anywhere, access blocked sites, and protect your security with out future proof VPN…