GAA 2022 –  HURLING SEMI FINALS
The All Ireland Senior Hurling Championship has reached the semi-final stage. Free live streaming of GAA 2022 will be available on RTE Sport for Irish internet users.
Four teams remain, all dreaming of bringing the Liam MacCarthy Cup back to their adoring fans and cementing themselves as legends in their home counties. Each of the four remaining teams has recent All Ireland success to draw experience from with Tipperary the only county outside of these four to have taken the Liam MacCarthy Cup home since 2010.
Our GAA 2022 articles are brought to you in partnership with EPL Index, and Dave Hendrick – host of the Two Footed Podcast, offering FREE podcasts to football fans.
Clare have won the All Ireland four times. Their most recent success came in 2013, and three of that panel remain prominent members of the current team in the shape of David McInerney, captain John Conlon and their brilliant talisman Tony Kelly. Clare showed tremendous fighting spirit to overcome Wexford in the quarter-finals, and overcame a rare off day by Kelly who was reported to have been carrying an injury going into the game.
The Banner County topped the Munster provincial table, edging Limerick by the tightest of margins in the scoring differential column. They defeated Tipperary, Cork and Waterford, and drew with the defending All Ireland Champions in the group stage. Those results cemented them are as a real contender in this years Championship, and they gained even more acclaim after an outstanding display in the Munster final. They were beaten by Limerick in extra-time but have twice shown the ability to match the Champions over the course of 70 minutes, Clare showed they were a match for absolutely everyone.
Their victory of Wexford was hard-fought but deserved over the course of the game. They did show some weakness under the high ball into their goalmouth and that is something they will need to improve this weekend, or they will struggle to overcome a Kilkenny team desperate to reclaim their crown.
From 2000 to 2015 Kilkenny won 11 All Ireland titles. Brian Cody masterminded unlike anything the country had seen before. At the start of the run, Kilkenny had won the second most titles trailing 3 behind Cork who had captured the 1999 title. Kilkenny won three of the next four to draw even on 28 titles each before Cork roared back with two of their own to reach the magic number of 30. Only the Kerry footballers had ever reached that number in either code. It was a great sense of pride for the Rebels to reach it, and reach it first on the Hurling side. Seventeen years later, Cork still have 30 All Irelands while Kilkenny have raced past them and now claim the record with 36. That's even more remarkable when you factor in that The Cats haven't held the Liam MacCarthy Cup since 2015.
The last time Kilkenny had a drought like this they went on to win those 11 titles in 15 years, but don't expect history to repeat itself. The Hurling landscape is very different now with the Green Monster in Limerick ruling the roost. Kilkenny don't have the same calibre of squad now that they had then to sustain such a run. There's no Henry Shefflin in this group, not yet anyway. Their star turn is TJ Reid, one of the few remaining players from the golden era. Reid is now 34 and while still an expert marksman, he no longer impacts the game in the way he used to.
Kilkenny should absolutely be taken seriously as potential winners this year, as should Clare, and this promises to be an immense battle. Kilkenny, with Reid in the team and Cody in the dugout, retain enough of their Championship DNA that they can never be counted out but this Clare team has something about them and if I was a betting man, I'd probably back The Banner.
On Sunday Limerick will continue their quest for a third consecutive title, and a fourth in five years. Limerick are enjoying their Golden Era and the prospect of winning Three-In-A-Row is something that has people talking about this Limerick team in the same breath as the greatest teams to ever grace the sport. Only two counties have ever achieved the threepeat, Kilkenny and Cork, and both have done it multiple times during eras of dominance. Cork have managed it on four occasions. First in 1892, 1893 and 1894, again in 1942, 1943 and 1944, a third time in 1952, 1953 and 1954 and then finally in 1976, 1977 and 1978. Kilkenny have done it twice, starting in 1911, 1912 and 1913, and then in 2006, 2007, 2008 and 2009 they achieved the unmatched Four-In-A-Row.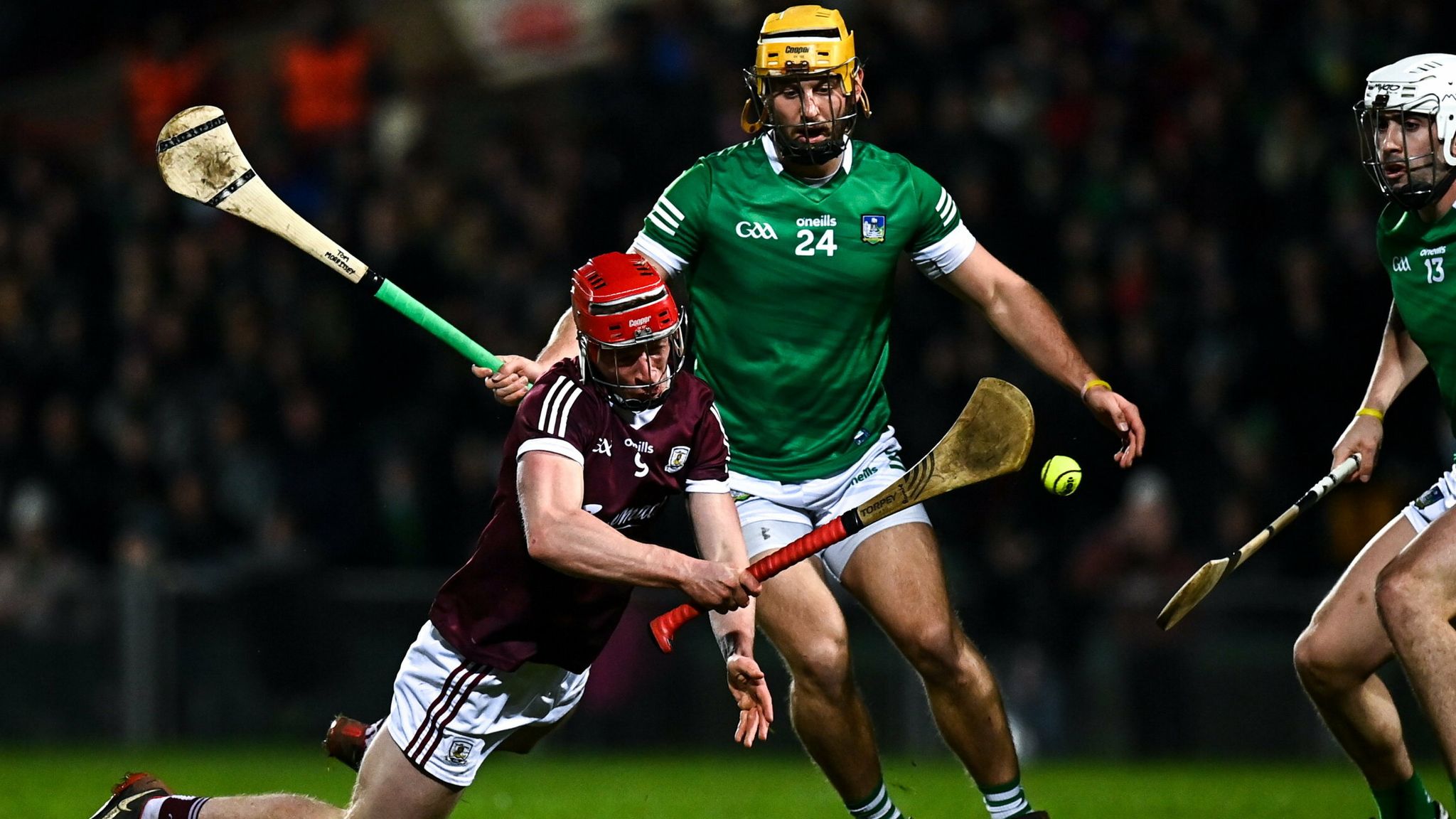 What's scary about this Limerick team is that it feels like they're only getting better. Of the 26 man squad the lined up to take on Clare in the Munster final only three players are over 30 and only one of them, goalkeeper Nicky Quaid, is a starter. The others are Graeme Mulcahy, a key attacking option off the bench, and Barry Hennessy the back-up goalkeeper. All three are 32, with Quaid and Mulcahy having just celebrated their birthdays and Hennessy turning 33 in October. The bulk of the squad and 27 and under, with plenty of quality young players starting to make their breakthrough into the senior squad.
Standing in the way of Limerick's attempts to cement themselves as one of the greatest teams in history is Galway. The Tribe are on the hunt for the double this year. Last weekend their footballers overcame Armagh in what was arguably the GAA game of the season to reach the semi-final stage. This weekend it's the Hurlers time to carry on their part of the bargain as history is chased. Galway have never accomplished the double before, which is not surprising. It's only ever been done four times, and three of them were over 120 years ago. Cork did it in 1890, and again 100 years later in 1990, while Tipperary managed it in 1895 and 1890.
Galway impressed through the Leinster Championship, finishing top of the group stage including a win over Kilkenny, but were beaten by The Cats in the Final. They overcame Cork in the All Ireland quarter-final to earn their passage to this semi-final showdown with Limerick. This is a repeat of the 2018 All Ireland final which saw Limerick win by a single point and win their first title since 1973. Galway were devastated, they had been going for back to back titles after their success in 2017. There's still a good portion of that All Ireland winning panel around, among them is Conor Cooney the star forward who will be required to carry the scoring load. Cooney has become the top forward in the team since the retirement of Joe Canning and has gone from strength to strength.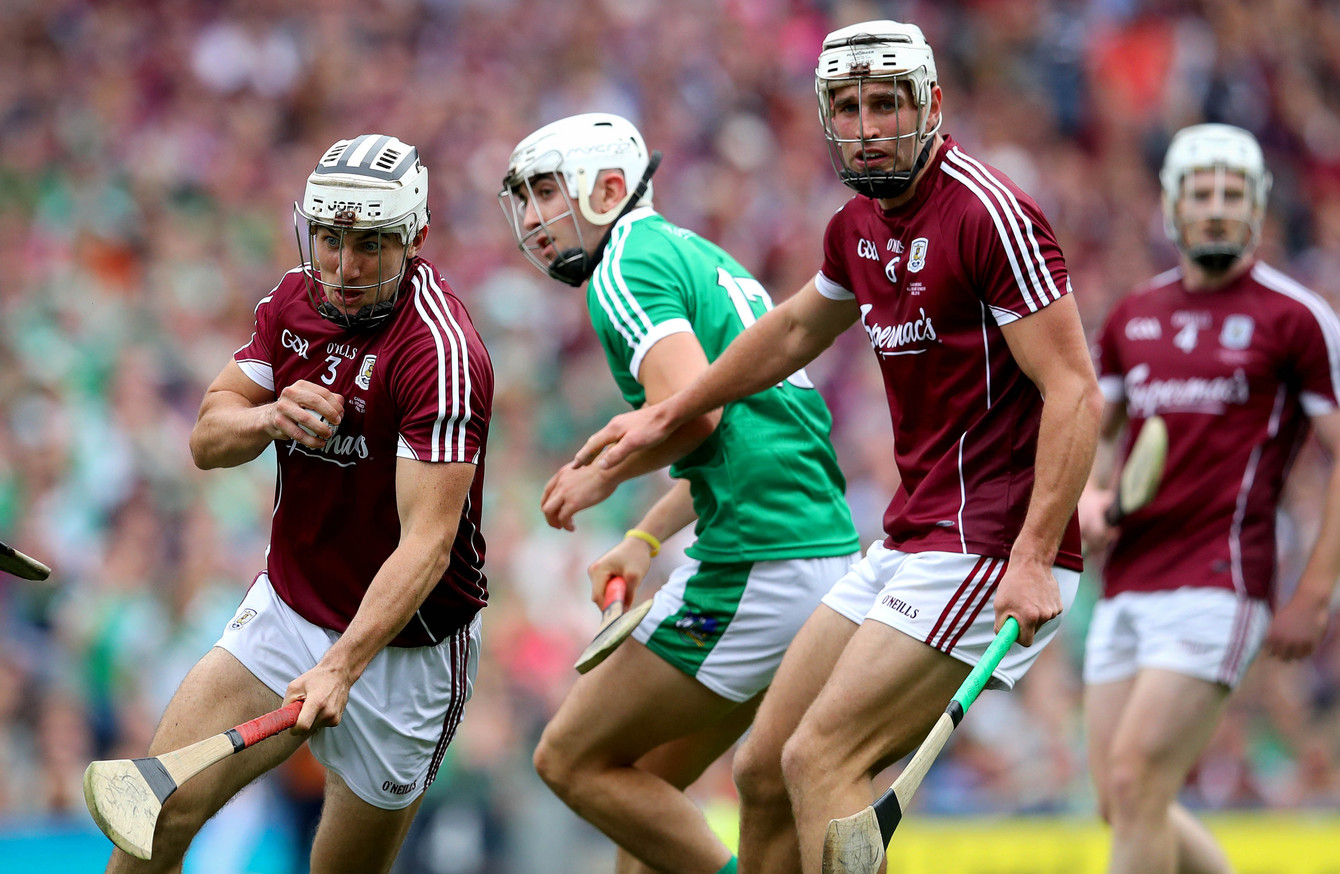 Limerick should be seen as favourites in this game, and favourites to win the Championship, but this will be a big test for them. It's a just a shame Joe Canning retired early, because he'd make this game a real coin toss.
Don't have a Liberty Shield VPN? No problem, I've got your back. Click here, pick your package and then use my code – EPL25 to get 25% off your VPN or VPN Router purchase! Now, go listen to my Two Footed Podcast!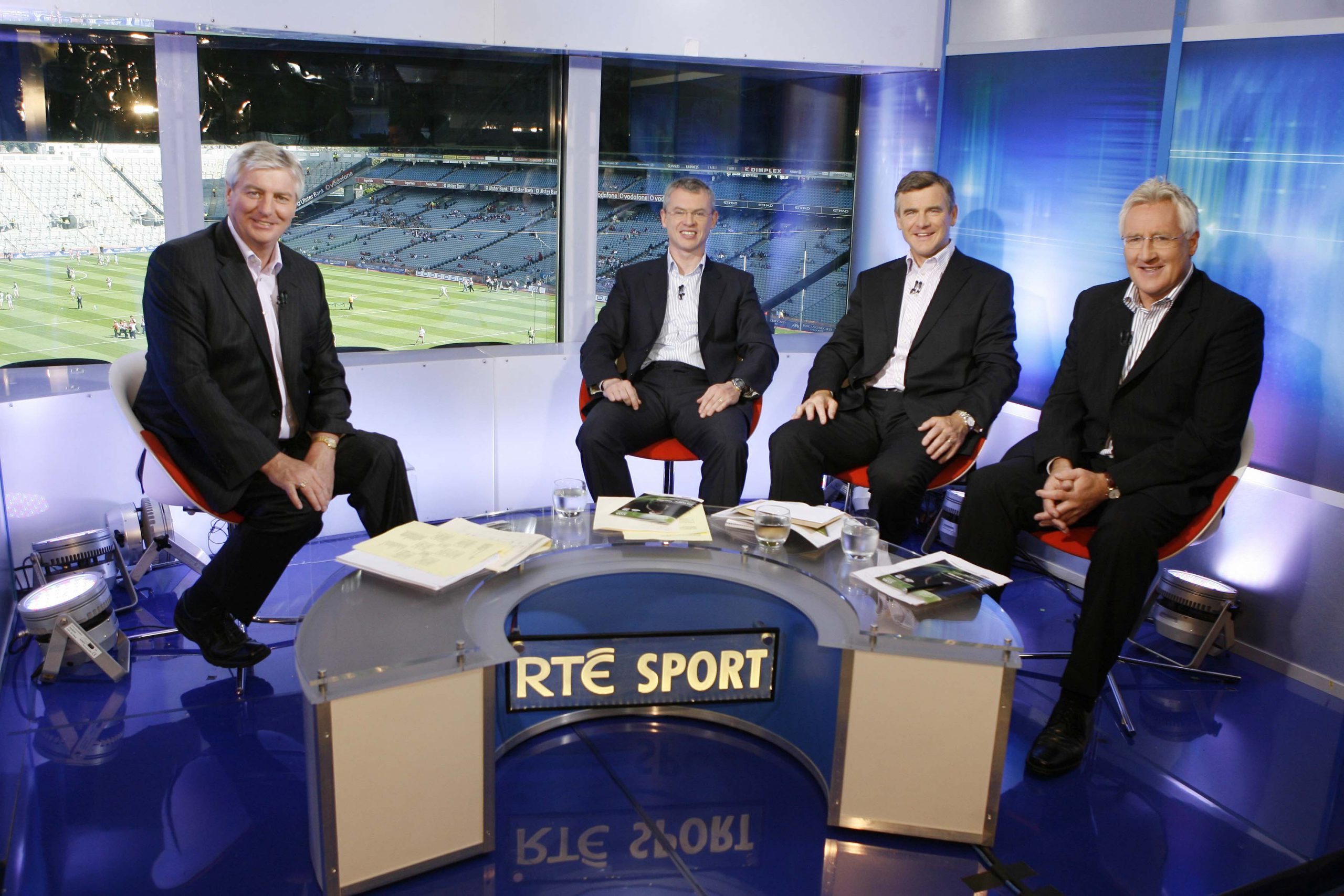 Gaelic Football and Hurling are two of the most exciting and entertaining sports in the world. The GAA has largely done a good job at staging them. They've made them a spectacle. But they've also priced out the fans at times, and made controversial decisions with regards to broadcasting rights. If you're outside of the Republic of Ireland and want to watch the matches on RTE player, the GAA don't want you to be able to, unless you invest in the very expensive GAA GO subscription service. Obviously those with an Irish internet service (in Ireland), will be able to access the RTE Player and have uninterrupted access from anywhere.
How to watch every GAA 2022 games from anywhere…
Games from the GAA 2022 season will be streamed live on the RTE Player website, as well as their respective apps for iPhone, iPad, Android, Smart TV, Now TV, FireTV etc.
But these streaming services are not available to everyone, for example when you load RTE Player in the USA, Germany, UK, Netherlands, France, Spain, Portugal, Australia, Dubai, Canada etc. you will get an error message.
We're sorry but RTE Player is currently only available to viewers in the Republic of Ireland and Norther Ireland.
This is basically because their streaming services are geoblocked based on the IP address being used to access it. You must be a Irish domestic web user to access RTE Player and RTE Sport live tv streaming.
Get an Irish IP address for GAA 2022 season
If you want to watch on your Windows PC, Mac, FireTV, iPhone, iPad or Android then you can get a UK Proxy or VPN Apps from Liberty Shield, FREE for 48 hours and then from only £8.99 per month..
Prefer to watch on supported media streaming devices like Now TV, Smart TVs, Apple TV, Xbox, PS4, Roku etc? You'll need a UK configured VPN Router setup as Irish, available from only £14.99 with Worldwide Shipping available.
Furthermore; RTE Player isn't the only geographically-censored streaming services a VPN or Proxy will allow you to access.  Other Irish services like TV3 and TG4 are also available. Plus with the option to switch to our USA service whenever you like, you can access Hulu, HBO GO, Netflix and Pandora.  Essentially you can access international content from virtually anywhere!