Last weekend promised bags of excitement and it certainly delivered. GAA action is shown free in Ireland on RTE. Need an GAA VPN?
There was tremendous action in both codes as Dublin saw of Meath's second half comeback, Kildare swept aside Westmeath, Tyrone dominated Donegal and Monaghan overcame Armagh in a thrilling encounter in Newry. The Leinster Hurling final was a bit one-sided as Kilkenny easily overcame Dublin but the Munster Final was a fantastic game with Limerick producing an inspired comeback to beat Tipperary having trailed by 10 points at half time. Fun Fact: 'GAA VPN' is one of the most searched sports phrases on Google!
Our GAA VPN articles are brought to you in partnership with EPL Index, and Dave Hendrick – host of the Two Footed Podcast, offering FREE podcasts to football fans.
Everyone will be hoping for more of the same again this weekend and there is certainly the potential for some great games.
While the two Hurling matches promise to be massively entertaining, it's the mammoth Football clashes that take centre stage as two of the great rivalries in Irish sport are reignited in provincial finals. Let's start down south with the Munster Football Final. Kerry vs Cork. This will be the 120th time the two sides have met, with Kerry having won 73 of them with 12 contests ending in a draw. Though the Kingdom have won over double the amount of games of their great rival, you won't convince a Cork man that this has been a one-sided rivalry at any point.
This will be the 73rd Munster Final contested by the two sides, and of course Kerry hold a strong advantage with 46 wins to Cork's 24, including the last seven in a row. Cork did beat Kerry in last years Munster semi-final before getting upset in the Final by Tipperary but it has been a rather barren 20 years for The Rebel County, the pain of which has only been softened by their rivals having to sit back and watch Dublin's dominance in the All Ireland series. The only thing that annoys a Kerryman more than defeat to Cork is having to watch Dublin lift the Sam Maguire.
Cork defeated Limerick to earn their spot in this final behind stellar performances from John O'Rourke and Brian Hurley, both of whom will have to be at their best to overcome a Kerry team that has swept aside Clare and defending champions Tipperary with Sean O'Shea and David Clifford in inspired form in both games. Clifford in particular is in incredible form this year after putting together a brilliant National League campaign where he tallied six goals and 22 points in just four games. He has carried that form into the Championship with two goals and eight points so far. The 22 year old might be the best young footballer in the country and Kerry will lean on him to bring back the glory days.
Traditionally the Connacht rivalry of Galway and Mayo has always been a much closer affair than that of Kerry and Cork with 89 games played between them, and Galway holding the narrowest of advantages with 42 wins to Mayo's 41. They have met in 43 Connacht Finals, with Galway again holding the advantage of 23 wins to Mayo's 20. The last three have all been won by Mayo, with Galway's last win over their rivals in the Provincial final coming in 2008 though they have won three of the last five meetings between them.
Galway vs Mayo doesn't always get the same coverage as Cork vs Kerry or Meath vs Dublin, but it has produced some classics over the years and is highly regarded for the style of football played in the West of the Country. Mayo got the better of the Tribesmen last year, and will be aiming to do the same again this year though I'm sure they'd prefer a more comfortable victory than the one point margin which saw them triumph at Pearse Stadium.
Mayo demolished Sligo in the quarter-final between embarrassing Leitrim in the semi-final to earn their spot in Sunday's showdown. Centre-Forward Darren McHale has stood out above his peers in both games and will need to do so again if Mayo are to overcome a confident Galway team who overcame a tough test against Roscommon behind the impressive duo of Matthew Tierney and Paul Kelly who combined for 2-5 of Galway's 2-11 tally on the day.
Both football matches take place Sunday, which leaves Saturday free for your to enjoy the Hurling. First up is the all-Munster clash between Cork and Clare. This will be the 55th Championship match between the two, and there's no doubt that Cork have been the dominant team in clashes between the two having won 37 to Clare's 12. Cork have won the last three Championship games between the two, though the last was four years ago and both teams have changed considerably since then. Clare's last win game in the biggest game of all, the All Ireland Final back in 2013.
Clare defeated last years All Ireland runners up Waterford in the Munster quarter-final before being beaten by Tipperary in a fantastic semi-final. They overcame a strong Wexford side in the first round of the qualifiers to get this far and will be hoping that the top scorer in this years Championship, Tony Kelly, can keep up the fantastic form he's shown so far.
While Clare have already played three games in this years' Championship, Cork have only played one. They were soundly beaten by Limerick in their Munster semi-final and will need to up their game to overcome a strong Clare team who have already overcome two quality opponents in Waterford and Wexford. With an Ireland quarter-final tie against either Dublin or Tipperary on the line, there's an opportunity for one of these teams to edge closer to the Liam McCarthy Cup.
The other qualifier sees Waterford take on Galway, with Dublin or Tipperary awaiting the winner in what will be the other quarter-final to the one featuring Cork or Clare. Yes, there are only two quarter-finals. The GAA dance to the beat of their own drum. Don't ask questions. This will be just the 12th Championship meeting between the sides as before the recent downsizing and backdoor shenanigans the only chance they had to meet was if both won their respective provincial crowns. Waterford won each of the first 10 Championship meeting between the teams but they've played once in the past ten years with Galway coming out on top in the 2017 All Ireland Final. This Sunday will mark 10 years to the day since the last of Waterford's 10 victories.
Waterford were beating by Clare in surprising fashion as they were strongly favoured to make another deep run in the Championship after last years fantastic showing. They rebounded to beat Laois in the first qualifying round but again failed to show the level they displayed last season. Stephen Bennett remains their biggest scoring threat and will again be heavily relied on if Waterford are to advance.
Galway, like Cork, have only played one game in this season's Championship and it would be fair to say things couldn't have gone more wrong for the Tribesmen as they were upset by Dublin in their Leinster semi-final. Joe Canning remains one of the best players in the country but as he approaches his 33rd birthday his powers are on the wane and he could do with some more help.
Hurling on Saturday, Football on Sunday. Big games with high stakes, what more could a GAA fan ask for? Well perhaps they'd ask for better access to the coverage? For those within the Republic of Ireland watching these games will be no problem, but for some it can be difficult. Sure, you could pay exorbitant fees to broadcasters but rather than doing that why not simply click here, and then watch them for free on the RTE Player?
Don't have a Liberty Shield VPN? No problem, I've got your back. Click here, pick your package and then use my code – EPLBLOG to get 20% off your purchase! Now, go listen to my Two Footed Podcast!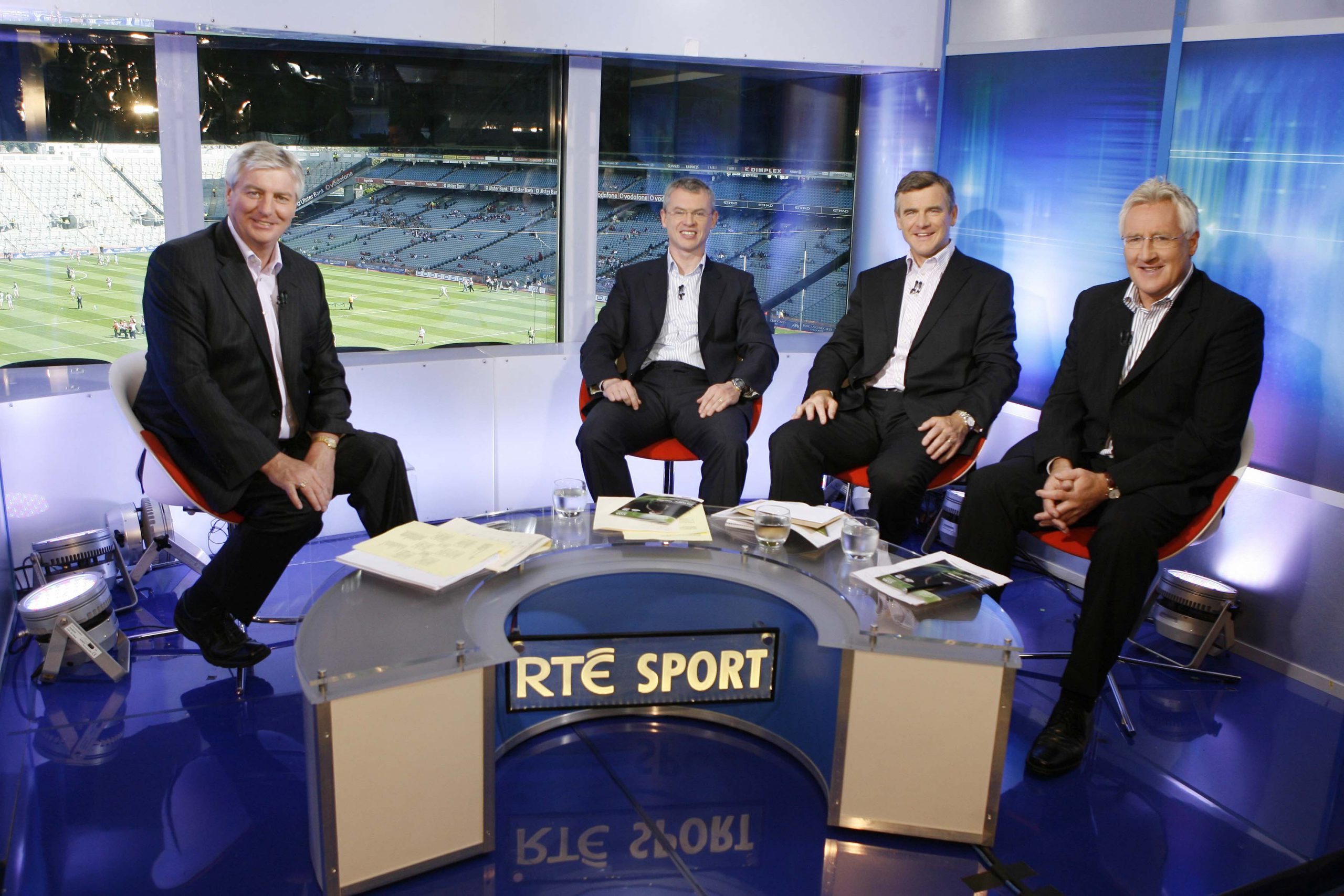 Gaelic Football and Hurling are two of the most exciting and entertaining sports in the world. The GAA has largely done a good job at staging them. They've made them a spectacle. But they've also priced out the fans at times, and made controversial decisions with regards to broadcasting rights. If you're outside of the Republic of Ireland and want to watch the matches on RTE player, the GAA don't want you to be able to, unless you invest in the very expensive GAA GO subscription service. Obviously those with an Irish internet service (in Ireland), will be able to access the RTE Player and have uninterrupted access from anywhere.
How to watch every GAA games from anywhere…
GAA games for the 2021 season will be streamed live on the RTE Player website, as well as their respective apps for iPhone, iPad, Android, Smart TV, Now TV, FireTV etc.
But these streaming services are not available to everyone, for example when you load RTE Player in the USA, Germany, UK, Netherlands, France, Spain, Portugal, Australia, Dubai, Canada etc. you will get an error message.
We're sorry but RTE Player is currently only available to viewers in the Republic of Ireland and Norther Ireland.
This is basically because their streaming services are geoblocked based on the IP address being used to access it. You must be a Irish domestic web user to access RTE Player and RTE Sport live tv streaming.
Get an Irish IP address.
If you want to watch on your Windows PC, Mac, FireTV, iPhone, iPad or Android then you can get a UK Proxy or VPN Apps from Liberty Shield, FREE for 48 hours and then from only £8.99 per month..
Prefer to watch on supported media streaming devices like Now TV, Smart TVs, Apple TV, Xbox, PS4, Roku etc? You'll need a UK configured VPN Router setup as Irish, available from only £9.99 with Worldwide Shipping available.
Furthermore; RTE Player isn't the only geographically-censored streaming services a VPN or Proxy will allow you to access.  Other Irish services like TV3 and TG4 are also available. Plus with the option to switch to our USA service whenever you like, you can access Hulu, HBO GO, Netflix and Pandora.  Essentially you can access international content from virtually anywhere!