The Christmas edition of the popular baking show Great British Bake off, The Great Christmas Bake off, is coming to Channel 4. It can be streamed from anywhere this Christmas.
It's a time for spices, sweets and tasty baked treats as Prue Leith, Paul Hollywood, Noel Fielding and Sandi Toksvig bring some holiday cheer to The Great Christmas Bake Off in two festive episodes, on Channel 4.
In each episode four former bakers from previous series will return to the tent to go head to head in three seasonal challenges to find out who will top the tree as Star Baker.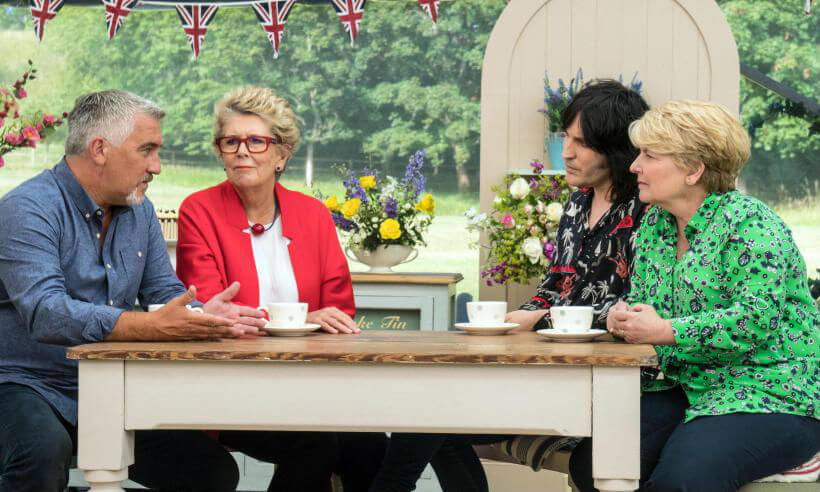 In The Great Christmas Bake Off former GBBO bakers Paul Jagger, Beca Lyne-Pirkis, Selasi Gbormittah and Val Stones will face three yummy yuletide challenges – but will a Christmas miracle help them to ace it this time round?
It's party time in the tent for The Great Festive Bake Off as four seasoned bakers return to create something to celebrate in three delectable challenges. Testing their prowess and trying to impress Paul and Prue will be Benjamina Ebuehi, Rob Billington, Rav Bansal and Sandy Docherty.
The Great Christmas Bake Off and The Great Festive Bake Off will be on Channel 4 during the festive season (dates and times to be confirmed).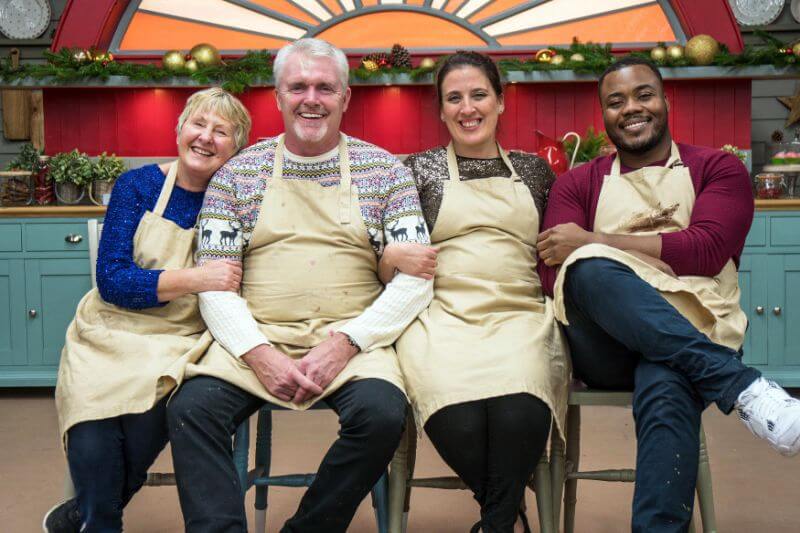 How to watch The Great Christmas Bake Off on Channel 4 from anywhere…
Firstly you'll need to get a British IP address. If you just want to watch on your PC, Mac or iPad then you can get a UK Proxy or VPN from Liberty Shield from only £6.99 per month.
If you prefer to watch on your big screen TV, and let's face it who wouldn't; then Liberty Shield's Pre-configured UK VPN Routers will allow you to watch All4 (Channel 4) and Live UK TV from anywhere on connected devices including Now TV, Apple TV, Roku, Amazon Fire TV, XBox, iPad, Smart TVs etc.
Watch our guide on "How VPN Routers Work" – these routers can be ordered with Worldwide Shipping for only £12.99
Furthermore All4 (Channel 4) isn't the only geographically-censored streaming services a VPN or Proxy will allow you to access.  Other UK services like BBC Sport, ITV Hub, BBC iPlayer, Sky Go and Now TV are available. Plus with the option to switch to our USA service whenever you like, you can access Hulu, HBO GO, Netflix and Pandora.  Essentially you can access international content from virtually anywhere!
Contestants Great Christmas Bake Off
Paul Jagger, 51
Job: Prison Governor
Series: Series 6
Week eliminated: 8 (Patisserie)
Previous GBBO highlight: Paul is best remembered for his jaw-droppingly detailed Lion bread creation
Beca Lyne-Pirkis, 35
Job: Has her own Welsh language cookery show titled Bexws
Series: 4
Week Eliminated: 9 (French pastry)
Previous GBBO moment: Beca's macaron were also described as "Exquisite", which subsequently lead to her nickname 'Becaron'
Selasi Gbormittah, 31
Job: Banker
Series: Series 7
Week Eliminated: 9 (Semi-final, Patisserie)
Previous GBBO moment: Selasi's cool and calm approach to each challenge saw him through to the semi-final of Bake Off
Val Stones, 67
Job: Retired Teacher
Series: Series 7
Week Eliminated: 5 (Pastry Week)
Previous GBBO highlight: Val's dancing whilst baking and emotional goodbye speech tapped at the nation's hearts. She said "When you bake, you always bake for a reason. You're giving it to people, so you make it best you can. And you make it with love"
Benjamina Ebuehi, 25
Job: Now pursuing a career in food
Series: Series 7
Week Eliminated: 8 (Tudor Week)
Known for: Being much loved for her flavoursome bakes
Rob Billington, 31
Job: Photographer
Series: 2
Week Eliminated: 5 (Pie Week)
Previous GBBO lowlight: When his pristine chocolate cake slid onto the floor at the end of the challenge. Another lowlight for Rob was during the week he went out, when his custard meringue pie collapsed.
Rav Bansal, 28
Job: Baker
Series: Series 7
Week Eliminated: 6 (Botanical Week)
Previous GBBO moments: Known for his exotic and experimental fusion of flavours. Rav also found himself at the bottom of each technical challenge for three weeks in a row.
Sandy Docherty, 52
Job: Child Welfare Officer
Series: 6
Week Eliminated: 4 (Dessert Week)
Known for: Her sense of humour, most famously she performed the 'wobble dance'