It's a problem only true TV addicts and movies buffs understand: too much good content, not enough time!
That's why we love the fact that streaming services allow us to watch titles in our own time, anywhere. That means we can have our queues ready for catching up with our favourite series' while commuting, or play a new movie from our hotel rooms when on holiday.
With so many choices available on Netflix, Hulu and Amazon Video, we know we won't run out things to watch; especially since new titles are added to these three major platforms every month.
Check out the best of what's new to streaming on Netflix USA, Hulu Plus and Amazon Prime Instant Video below.
To unleash the very best of the online streaming then you need the USA versions of Netflix, Amazon Prime and Hulu.  You can now do this from anywhere but you will need VPN, Proxy or VPN Router – all of which can be purchased instantly from Liberty Shield with prices from only £6.99 per month.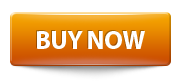 Streaming on Netflix USA
Netflix is on a roll with its original series' released thus far in 2016 is showing no signs of slowing down, in spite of the firms' hard-line stance on VPN. New releases in March include the comedy Flaked by Will Arnett and the sketch comedy series The Characters, both set for released on Netflix USA March 11.
However, the biggest news though is the return of House of Cards, with season 4 released on March 4 with all 13 episodes; season 2 of Daredevil also lands on March 18. Other titles worth noting are the classic Al Pacino gangster film Scarface, the exclusive season 1 premiere of The Returned as well as the Netflix original movie Pee-wee's Big Holiday.
Streaming on Hulu Plus

We love Hulu for the fact that we can stream our favourite prime-time shows in case we miss them or want to replay their big moments.
Hulu's lineup this month include new episodes of Fox's Gotham and NBC's Blindspot, as well as classics like Dawson's Creek available on March 1. The platform is also debuting its original series The Path, the drama that follows a cult starring Aaron Paul and Hugh Dancy.
Hulu also has movies like Dude, Where's My Car and Top Gun slated for March, as well as The Gift and Big Eyes for those with the Showtime add-on.
Streaming on Amazon Prime Instant Video

Amazon is also bringing the big guns this month with the second season of cop drama Bosch starring Titus Welliver on March 11 for Prime members. Before that, Prime Video is debuting films like the original Ghostbusters and the chilling horror movie American Psycho on March 1.
The platform will also premiere season 5 of Louie on March 4 and season 3 of the show Orphan Black on March 27.