Every Premier League football match from the 2018/19 season will still be shown live on NBC but you need their NBC Gold Premier League Pass as well as your US Cable Subscription to stream every match.
NBC Sports is a great way to watch all 380 Premier League games live online, exclusively available in the USA with a United States VPN.
For the 2018/19 Premier League season, NBC Sports will feature 150 games behind the NBC Sports Gold paywall, which means that 230 games will available on the regular NBC Sports (NBCSN) television platform and apps.
In 2017/18 NBC Sports advertised they would feature 130 games via the NBC Sports Gold Premier League Pass paid subscription service, but due to the way the matches were scheduled, NBC Sports ended up showing 150 games on NBC Gold. Having learned from last season, NBC Sports will again offer 150 exclusive Premier League games via NBC Sports Gold for $50. Those games aren't available on USA television.
While the big clubs such as Manchester City, Chelsea, Manchester United, Liverpool, Spurs and Arsenal will have approximately four games a season featured on NBC Gold, many of the supporters of other Premier League clubs will find that more than 50% of their games will be streamed exclusively via NBC Sports Gold, as we saw last season.
NBC is a USA service (available to American Cable TV subscribers) offering Premier League football as well as MLS, F1, NFL and NHL. Their fantastic HD coverage; available in web browser or on popular streaming devices such as Amazon Fire TV, Apple TV, Roku, XBox, Samsung Smart TV plus iPad, iPhone and Android.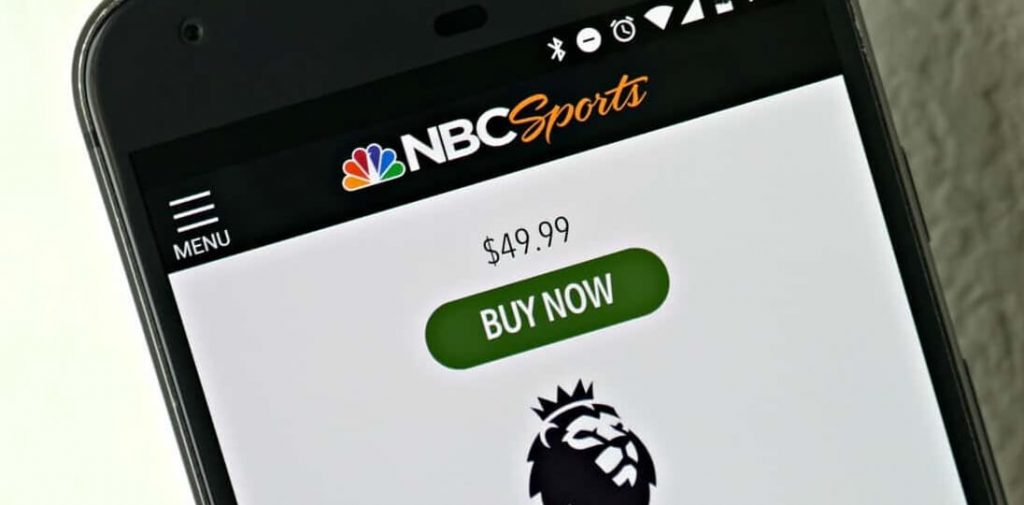 NBC show every single match live from the EPL, including Saturday 3pm kick off games not shown by UK broadcasters Sky Sports and BT Sport.
In the past NBC streamed Premier League games not scheduled for TV on its own NBC Sports app but now avid football fans looking for access to all 380 league fixtures will require both a US cable TV service (for NBCSN) plus a subscription to Premier League Pass from NBC Gold.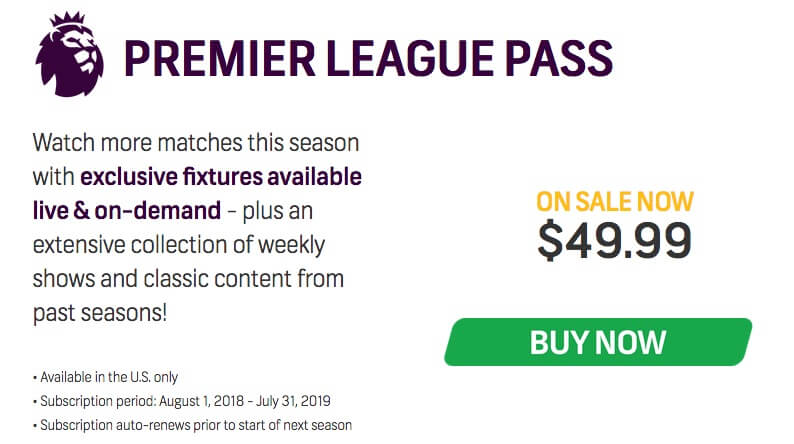 How to access NBC Sports online…
Get an encrypted USA VPN or US VPN Router from Liberty Shield.
If you just want to watch on your PC, Mac or iPad. Then you can get a United States VPN from Liberty Shield FREE for 48 hours followed by only £6.99 per month.
Prefer to watch on supported media streaming devices like Amazon FireTV, SmartTVs, MAG Boxes, Zgemma Boxes, Android Boxes etc? You'll need a pre-configured  USA VPN Router – available for only £12.99 with Worldwide Shipping.
Our USA VPN, Proxy and VPN Routers also allows access to subscription services such as Netflix, Hulu, Showtime, HBO NOW etc for a few dollars per month. Keep in mind you will need to login via a US Cable Subscription (DirecTV, DISH etc.) if you want to access NBC, ESPN etc.
Of course NBC Sports Premier League Pass isn't the only streaming services a VPN or Proxy will allow you to access.  Other USA services like Hulu, HBO, Netflix and Pandora are available.