What's new on Netflix USA during October 2017?
October is an exciting month for Netflix subscribers. Between Netflix USA originals, some quality third-party content and increasingly cold weather for many of us, it's a great month for streaming.
Liberty Shield's range of VPN, Proxy and VPN Routers remain compatible with Netflix USA from wherever you are.
The chief highlight, naturally, is the second season of Stranger Things, landing just in time for Halloween. That's a fitting release. Season 2 looks even more frightening than the first. Some fun comedies are also landing in October: Don't Be a Menace to South Central While Drinking Your Juice in the Hood, Talladega Nights, Miss Congeniality, and a new Patton Oswalt stand-up special to name a few.
Leonardo DiCaprio's terrific Blood Diamond and the Jake Gyllenhaal cult classic, Donnie Darko, will also be coming in October. Quentin Tarantino's super-violent Western The Hateful Eight also arrives. Meanwhile, for kids and families there's the second season of Skylanders Academy and the fourth season of the new (and excellent) Voltron: Legendary Defender, which lands surprisingly close on the heels of season 3.
Fans of Family Guy and The Cleveland Show should binge-watch now, however, as seasons of both shows will be leaving Netflix next month. Hellboy and The Shining are also saying farewell.
.
.
So how do you watch Netflix USA from anywhere?
Get an American IP address.
If you just want to watch on your PC, Mac or iPad. Then you can get a USA Proxy or VPN from Liberty Shield from only £6.99 per month.
Prefer to watch on supported media streaming devices? Amazon Fire TV, Smart TV, Apple TV or Roku? You'll need a USA configured VPN Router setup as American for only £12.99 with Worldwide Shipping.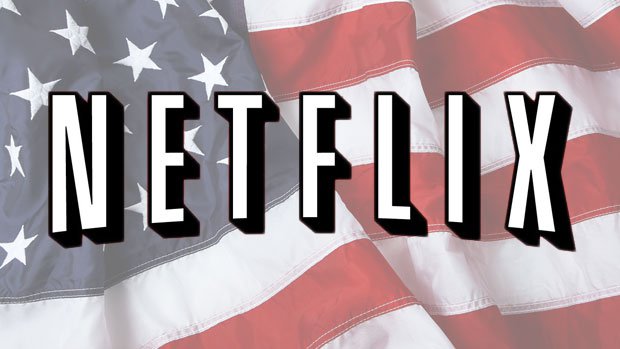 Once you have a USA IP address you'll be able to login via any regional Netflix account. Or you can use their FREE Trial option.
Here's the complete list of movies and TV shows available to stream with Netflix USA in October 2017:
COMING TO NETFLIX USA 1ST OCTOBER 2017
88 Minutes
A Cinderella Story: Once Upon a Song
Before Midnight
Blood Diamond
Boogie Nights
Charlie and the Chocolate Factory
Cleverman: Season 2
Death Sentence
Don't Be a Menace to South Central While Drinking Your Juice in the Hood
Eagle vs. Shark
Eyes Wide Shut
Generation Iron 2
Ghost Patrol
I Love You, Man
Ice Guardians
Lockup: Disturbing the Peace: Collection 1
Made of Honor
Miss Congeniality
Miss Congeniality 2: Armed and Fabulous
Must Love Dogs
Never Let Me Go
No Reservations
Penelope
PJ Masks: Season 1
Set Up
The Reaping
Tokyo Idols
Tommy Boy
Vanished
Veronica
NEW ON NETFLIX 2ND OCTOBER
Mr. Dynamite: The Rise of James Brown
Sleeping with Other People
AVAILABLE ON NETFLIX FROM OCTOBER 3RD
13 Demons
Rodney Carrington: Here Comes The Truth 

Cult of Chucky
The Survivalist
COMING TO NETFLIX 4TH OCTOBER
NEW ON NETFLIX 5TH OCTOBER 2017
Bonus Family (Bonusfamiljen): Season 1 

Schitt's Creek: Season 3
The Fosters: Season 5
COMING TO NETFLIX 6TH OCTOBER
ID-0: Season 1 

Skylanders Academy: Season 2 

Suburra: Season 1 

The Death and Life of Marsha P. Johnson 

Word Party: Season 3 
NETFLIX USA 7TH – 12TH JANUARY
Middle Man
Chris Brown: Welcome To My Life
The Skyjacker's Tale
Christina P: Mother Inferior 
Donnie Darko
Fe de etarras 
COMING TO NETFLIX IN 13TH OCTOBER
El Especial de Alex Fernández, el Especial 

Kingdom of Us

MINDHUNTER: Season 1

Super Monsters: Season 1 

Talladega Nights: The Ballad of Ricky Bobby
The Babysitter 

The Meyerowitz Stories 

Voltron: Legendary Defender: Season 4 
NEW TO NETFLIX OCTOBER 15TH 2017
LEGO: City: Season 1
Money
OtherLife
She Makes Comics
Belief: The Possession of Janet Moses
West Coast Customs: Season 6
NEW ON NETFLIX OCTOBER 17TH – 24TH
Patton Oswalt: Annihilation 

Slasher: Guilty Party
Wedding Unplanned
1922

Haters Back Off: Season 2

One of Us

Smurfs: The Lost Village
The Day I Met El Chapo: The Kate del Castillo Story

Wheelman 
While We're Young
Meet the Robinsons
Wanted: Season 1

Wanted: Season 2

The Mist: Season 1
COMING TO NETFLIX 25TH – 31ST OCTOBER
The Hateful Eight
The Final Master
La Querida del Centauro: Season 2
Strange Weather
Stranger Things 2

Joan Didion: The Center Will Not Hold
Pup Star: Better 2Gether
Judah Friedlander: America Is The Greatest Country In The United States
Zumbo's Just Desserts: Season 1
Of course Netflix isn't the only geographically-censored streaming services. A USA VPN or Proxy will allow you to access.  Other USA services like ESPN, Fox Soccer, Hulu, HBO, NBC Sports Live Extra and Pandora are available!