PREMIER LEAGUE MATCH DAY 17 PREVIEW
With the World Cup now behind us, domestic football is back. Premier League Match Day 17 will be shown by pay-TV broadcaster Amazon Prime Video in the UK with match highlights available free on BBC Sport with Match of the Day.
We had the last 16 of the ELF Cup during the week, but now the real action returns as the Premier League kicks back into full gear with its usual festive madness. The first 15 weeks of the season were as bizarre as anything we've seen in recent memory. Some teams have hugely overachieved, hello Arsenal and West Ham, while others have massively underachieved, Liverpool and Chelsea we're looking at you. Others had dream starts, like Fulham, while others have been far worse than they ever imagined possible, come on down West Ham and Wolves!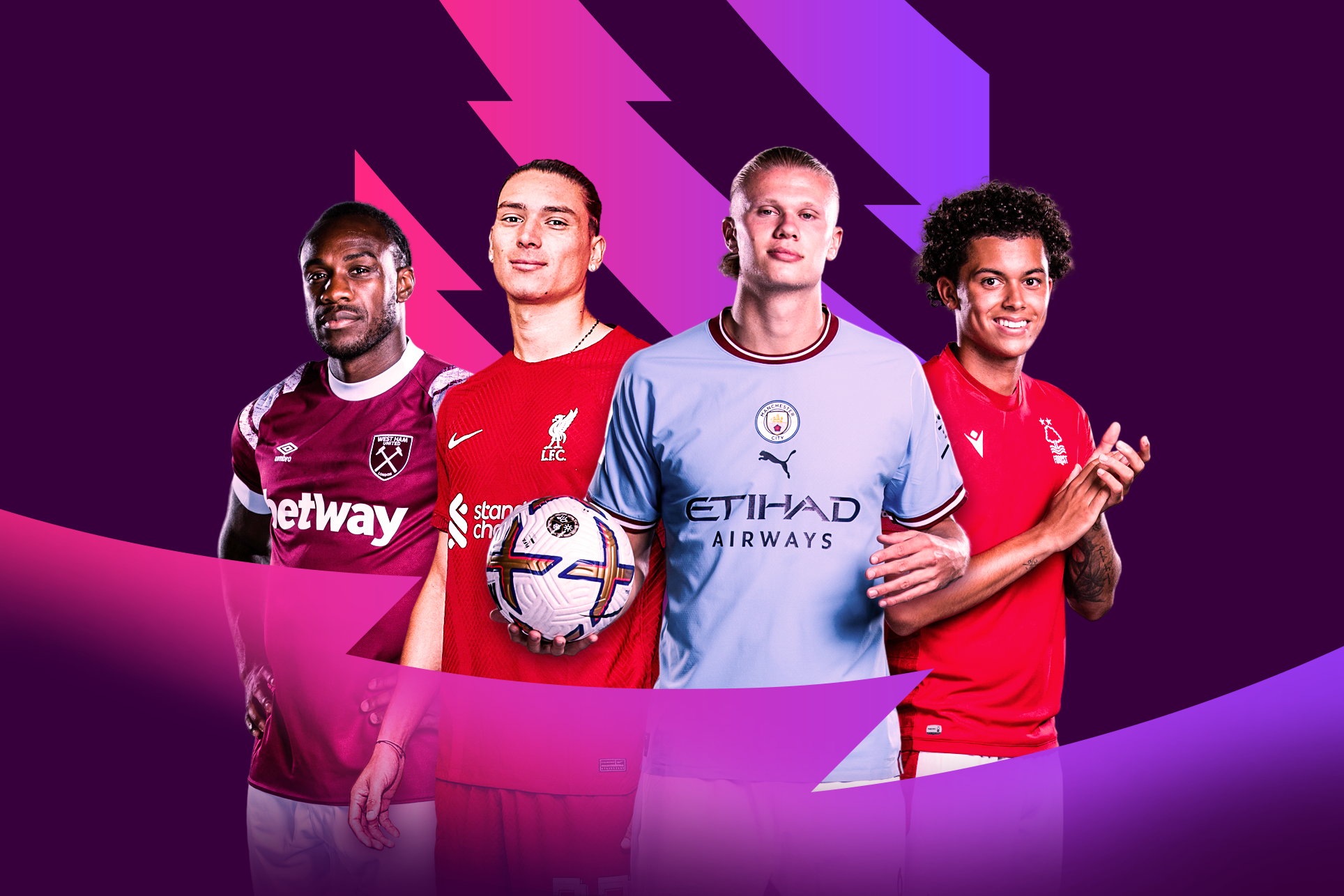 Our Premier League Match Day 17 preview is brought to you in partnership with EPL Index, and Dave Hendrick – host of the Two Footed Podcast, offering FREE podcasts to football fans.
As normal, we've got three games to look at in this round so let's jump into it.
Premier League Match Day 17 | Leicester City vs Newcastle
Monday 26 November | 1500 GMT | Amazon Prime Video Live Streaming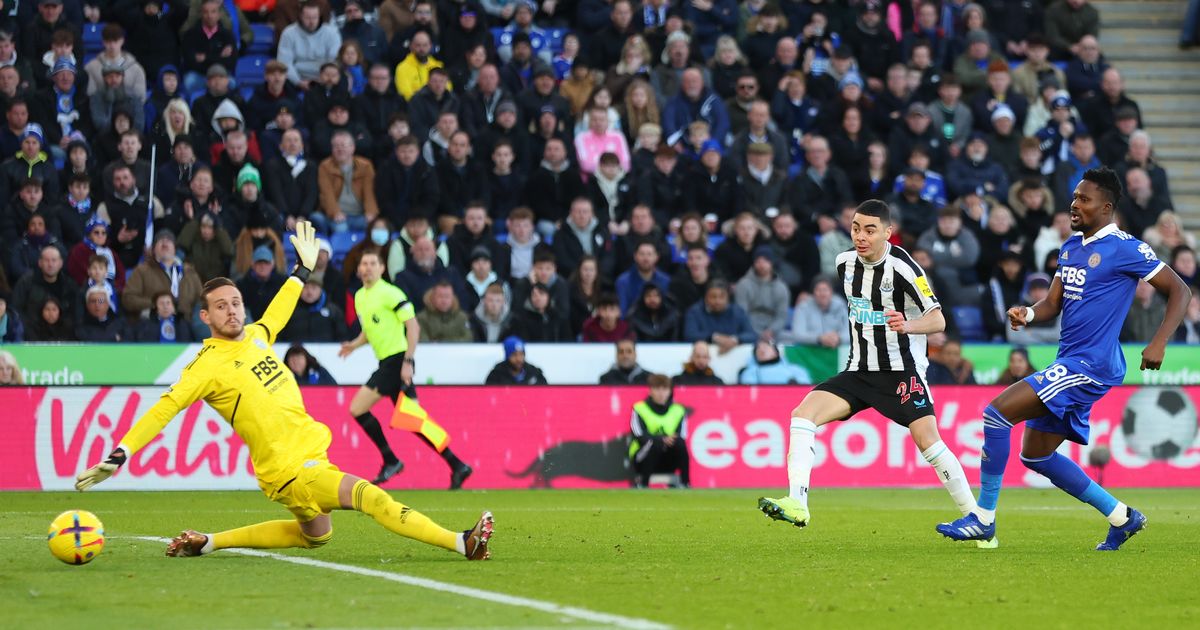 Two teams that likely didn't appreciate the timing of the World Cup break as they both went into the stoppage in good form.
After a disastrous first seven games that saw them take just one point, Leicester have turned their season around winning five of their last eight, picking up 16 points in the process. They've struggled defensively, which is no surprise as a Brendan Rodgers team but at least their attacking talent has been able to find form and help get them moving in the right direction again. James Maddison is having another exceptional season, while Harvey Barnes was red hot before the break. Leicester are a team who should be active in the January market but it remains to be seen what funds will be made available. They may not want to put money in the hands of Brendan Rodgers considering his poor track record of signing central defenders but their situation in defence is currently as bad as any team in the league.
Newcastle had a brilliant start to the season and with only one defeat in 15 games, huge credit has to go to Eddie Howe for how hard to beat he has made them. After winning their first game of the season, they went on to draw five of their next six. Toon fans were getting twitchy but the team ran off seven wins from eight, including five in a row before the break to charge into the top four and have the St James' Park crowd frothing at the mouth for more. The break stopped them as they were really starting to look like a team that had spent over £200million in the past two windows. With their significant financial power as a result of being owned by Saudi Arabia's ruling family it will be interesting to see what they do in January.
This should prove to be an entertaining game given the attacking talent of both sides. The midfield battle between Bruno Guimaraes and Youri Tielemans may well be key to deciding the outcome.
No matter where you are, you can use your Liberty Shield VPN to find a way to watch Premier League Match Day 17. Don't have a Liberty Shield VPN? You're missing out! Click right here to check out what we can offer you, and use the code EPL25 to get a 25% OFF your VPN or VPN Router at check-out.
Premier League Match Day 17 | Arsenal vs West Ham United
Monday 26 November | 2000 GMT | Amazon Prime Video Live Streaming
On Monday night we get two teams that have had completely contrasting Premier League seasons so far.
Arsenal sit top of the league and have outperformed all expectations so far. With 12 wins, one draw and just one defeat from their 14 games, Mikel Arteta must be thrilled by how things have gone. No team will have been more annoyed at the World Cup break than Arsenal, and they likely won't be thrilled what happened to their players during the World Cup. Ben White left the England camp in unusual circumstances and that might have an effect on his mindset across the rest of the season. A much bigger blow is the injury to striker Gabriel Jesus. The Brazilian had been in great form prior to the World Cup and was arguably the most important player in the system Arteta had implmented this year. Arsenal have not been very open on the severity of his knee injury, but it did require surgery. When pressed, Arteta refused to put any sort of timetable on his return and some have speculated that he might not play again this season. Eddie Nketiah is a good player, but he doesn't offer the same level of movement, creativity and dribbling that Jesus displayed.
West Ham on the other hand will have been delighted that the season stopped. They have had a disastrous Premier League campaign so far and David Moyes might currently sit on the hottest seat of any Premier League manager right now considering the massive spending spree he was backed with in the summer. Moyes has not down a good job terms of integrating his new signings and there are already rumblings that one or two of the recent arrivals are already considering their futures at the club if things don't change soon. Moyes needs West Ham to hit the ground running out of the gate, and a win over Arsenal would be a huge statement as he aims for a third successive season with European qualification through the league placings. They have some injuries right now but they should be back to full strength soon, and results need to improve.
No matter where you are, you can use your Liberty Shield VPN to find a way to watch Premier League Match Day 17. Don't have a Liberty Shield VPN? You're missing out! Click right here to check out what we can offer you, and use the code EPL25 to get a 25% OFF your VPN or VPN Router at check-out.
Premier League Match Day 17 | Leeds United vs Manchester City
Wednesday 28 November | 1630 GMT | Amazon Prime Live Streaming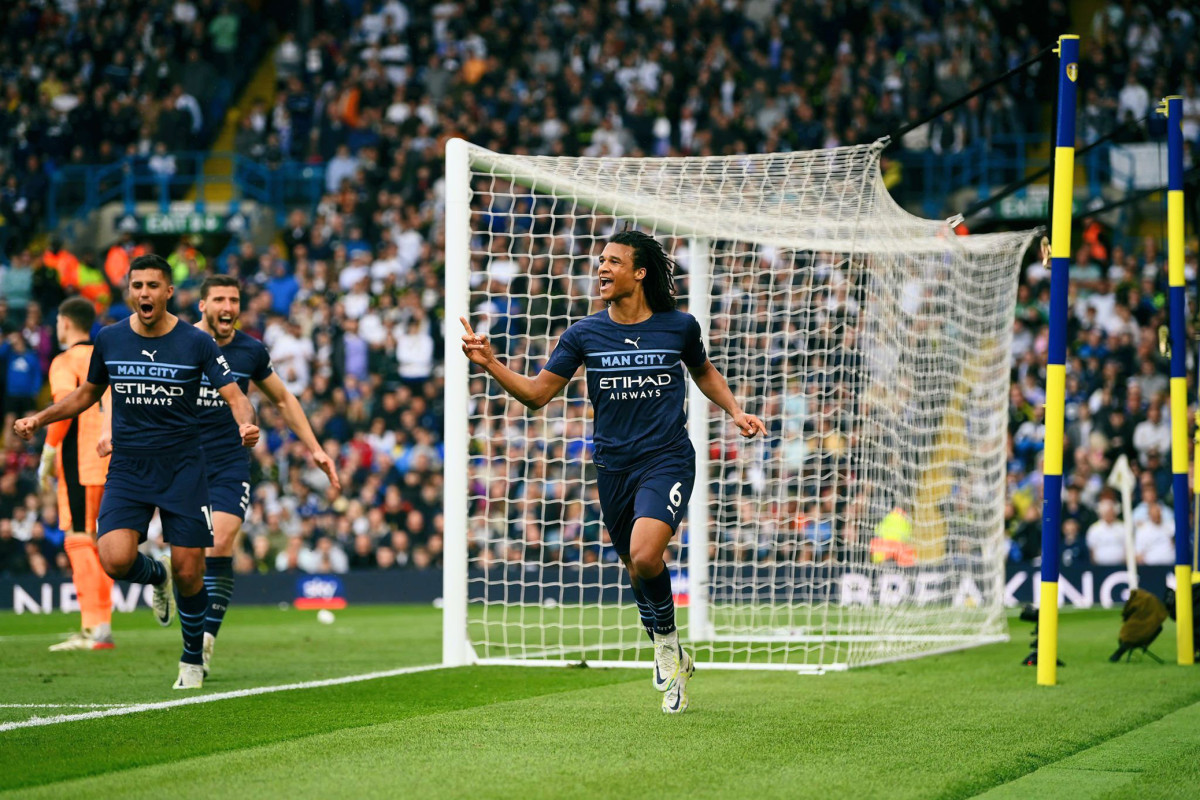 Arsenal may well lead the Premier League right now, but the title race doesn't begin until you're 25 games in and unless they remain top of the league by then there's no reason to believe that anyone other than Manchester City will win the title this season.
Leeds lost five of their last seven games before the break but the manner of their wins over Liverpool and Bournemouth certainly raised the mood, and their performance against Tottenham showed plenty of promise. They desperately need to improve defensively, particularly in one position. They have been strong at both fullback positions, with Rasmus Kristenson and Pascal Struijk impressing. Diego Llorente and Robin Koch have been rotated as the right side centreback with varying results. The biggest issue has been the left side centreback position, where captain Liam Cooper is a significant liability. Leeds will need to seek an upgrade in January, but you can be certain that Cooper will be targeted by Wednesday's opponents. Having a young, error prone goalkeeper is also not helping but Meslier does show significant potential for improvement.
The player who will mostly be targeting Cooper is Erling Haaland. It's hard to find things to say about Haaland that haven't previously been said. The Norwegian has 24 goals already this season, including 18 in the Premier League. He has already developed a sensational understanding with Kevin De Bruyne, the Premier League's best player, and they have proved a devastating duo for Pep Guardiola. Phil Foden and Bernardo Silva have also enjoyed good seasons so far and between the four of them they have shown flashes of form an unstoppable attack which could, and truthfully should, deliver a third Premier League title in a row and a fifth under Guardiola's management. City do have some injury issues at the moment but as long as that front four are fit and available, they should start to string together the wins required to run down Arsenal and begin their charge to title glory.
No matter where you are, you can use your Liberty Shield VPN to find a way to watch Premier League Match Day 17. Don't have a Liberty Shield VPN? You're missing out! Click right here to check out what we can offer you, and use the code EPL25 to get a 25% OFF your VPN or VPN Router at check-out.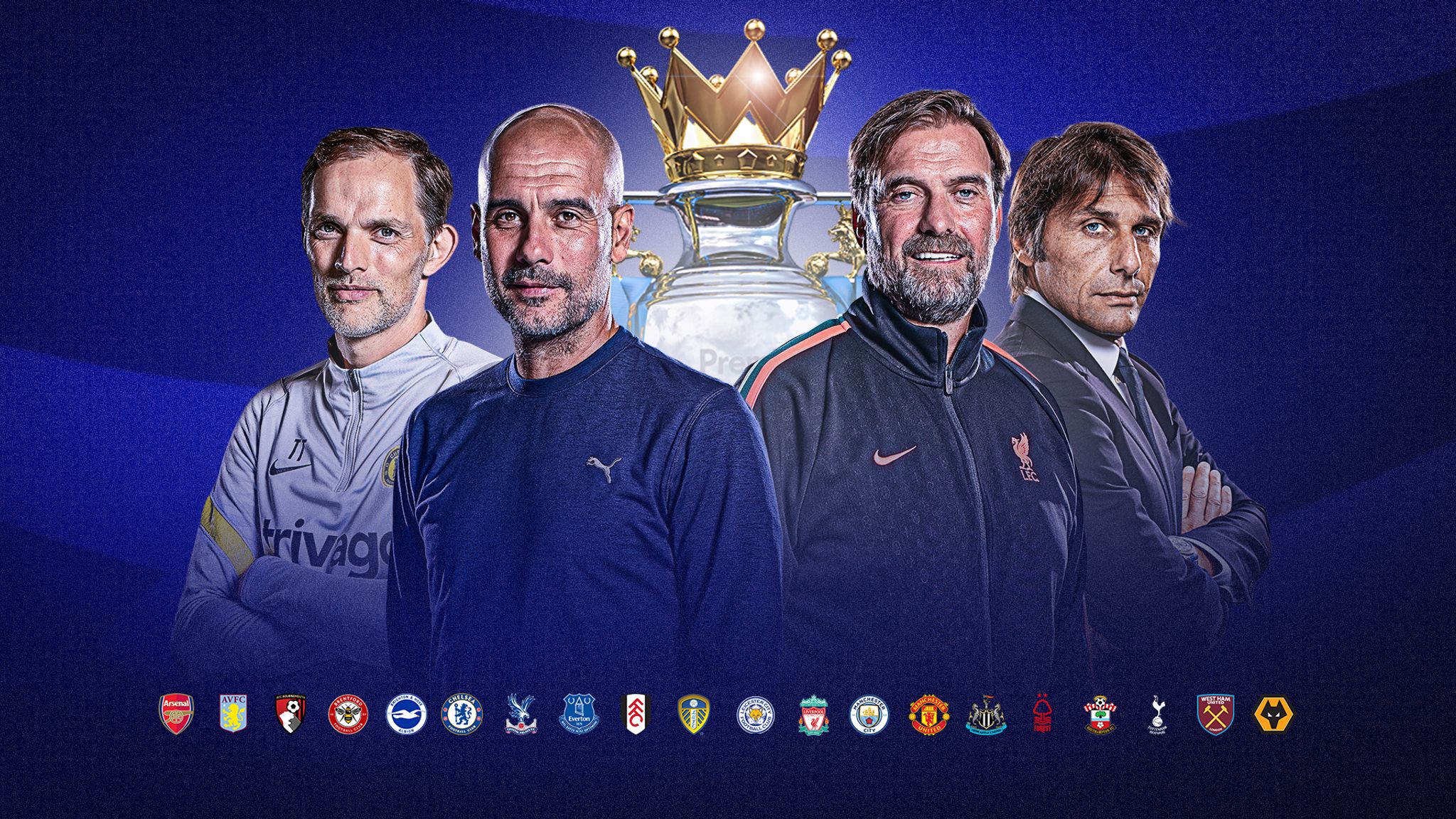 How to watch every Premier League Match 17 game from anywhere…
Premier League Match Day 16 matches will be streamed live on Amazon Prime Video in the UK, as well as their respective apps for iPhone, iPad, Android, Smart TV, Now TV, FireTV etc.
But these streaming services are not available to everyone, for example when you load Amazon Prime, Sky Sports and BT Sport in the USA, Germany, Ireland, Netherlands, France, Spain, Portugal, Australia, Dubai, Canada etc. you will get an error message.
Sorry, this video is not available in your country. This is basically because their streaming services are geoblocked based on the IP address being used to access it. You must be a UK domestic web user to access Amazon Prime, BT Sport, Sky Sports and BBC Sport live tv streaming.
Get a UK IP address for Premier League Match Day 17
If you want to watch on your Windows PC, Mac, FireTV, iPhone, iPad or Android then you can get a UK Proxy or VPN Apps from Liberty Shield, FREE for 48 hours and then from only £8.99 per month..
Prefer to watch on supported media streaming devices like Now TV, Smart TVs, Apple TV, Xbox, PS4, Roku etc? You'll need a UK configured VPN Router setup as British, available from only £14.99 with Worldwide Shipping available.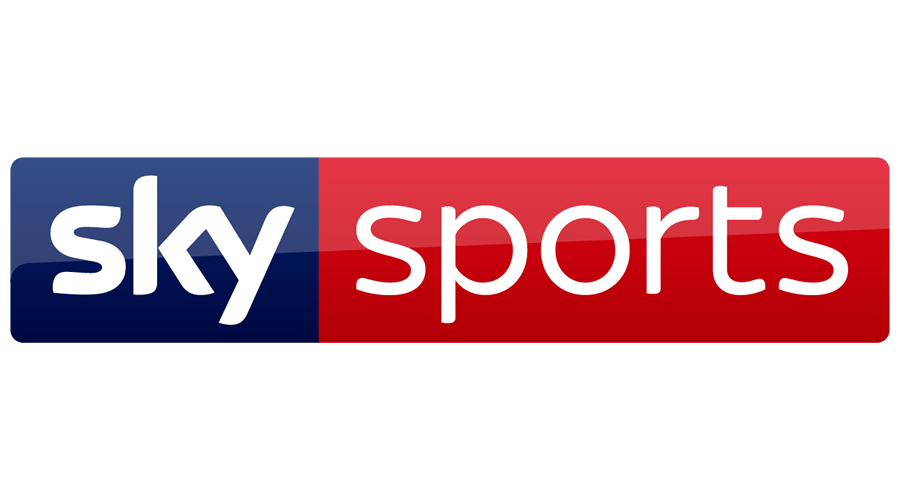 How can I watch Sky Sports Premier League 22/23 matches live?
If you're a diehard fan of the Premier League, then Sky Sports is undoubtedly the best place to watch. Not only do they show more live games than any other broadcaster – 128 in total – but their dedicated channels mean that you won't miss a single match. And with packages starting at just £44 per month, it's easy to see why they're one of the most popular choices for fans.
Whether you're looking for comprehensive coverage or just want to catch the odd game here and there, Sky Sports has you covered. So if you're a Premier League fan, there's really no better place to watch your favourite team in action.
Whichever option you choose, you'll also get access on your phone, tablet and/or laptop via Sky Go. See all four options on the Sky website.
If you don't want to get locked into a Sky contract and satellite dish on your home, that's OK. The NOW (formerly NOW TV) streaming service is another alternative offered by Sky. It's now available on a number of devices, including smartphones, tablets, laptops, Chromecast, and even gaming consoles.
A Day Pass allows you to watch all Sky Sports channels for 24 hours and costs £11.99; this is ideal for single-occasion visits. If you plan on watching every weekend, the Month Pass makes much more sense. It will be available for £25 per month for 12 months before reverting to its usual price of £33.99 after that – unless you cancel.
This offer also includes a month of free Now Boost, which adds 1080p video and Dolby 5.1 surround sound, removes ads and lets you stream on three devices at the same time (instead of the usual 2). After that, it'll cost you an extra £5 per month.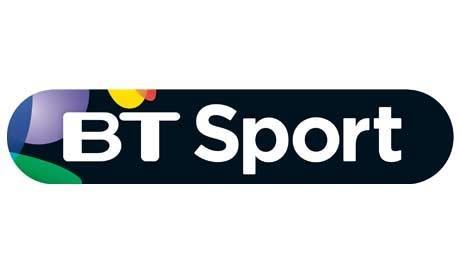 How can I watch BT Sport Premier League 2022/23 matches live?
Your secondary place for Premier League action after Sky is BT Sport. This season, there are a total of 52 live games available. There are a few options when it comes to signing up to BT Sport, firstly by combining it with BT Broadband. Put your postcode into the website to see what deals are available.
On the TV side, prices start at £16 per month for the duration of a 24-month contract. In exchange, you'll get all the BT Sport channels and BoxNation, alongside Freeview, AMC and a recordable TV box.
You can also just use the BT Sport app for £16 per month- it works on mobile, tablet, smart TV and console – or  buy the Monthly Pass for £25 per month. If your device supports it, you'll still be able to watch in up to 4K HDR quality. Sky customers can get BT Sport added for £21 per month.
BT also offers a combined package with Sky Sports via Now, which is £41 per month for 24 months.
How can I watch Amazon Prime Premier League 2022/23 matches live?
Over the last several years, Amazon has gradually increased the number of sports showcased on its Prime Video streaming service. While tennis is still the main attraction, there are 20 Premier League matches to watch this season. You can watch Prime Video on a computer or with the free Prime Video app on numerous devices.
If you're already a member of Amazon Prime, you already have access to Prime Video as part of your membership. It presently costs £7.99 per month or £79 per year, and you also receive free next-day delivery on many items, music, cloud storage, and other services. From September 15th onwards it will increase to £8.99 or £95 per year instead.
New customers can participate in a 30-day free trial. You can join up via the Amazon website, but if you live outside of the United Kingdom, you'll need a VPN to watch the football.

How can I watch BBC Sport Premier League 22/23 matches?
Whilst BBC will have no live Premier League matches, if you are content with free Premier League Match Day 2 highlights then they have you covered. Match of the Day and Match of the Day 2 are available live when screened on the BBC Sport website, and also on catchup with BBC iPlayer.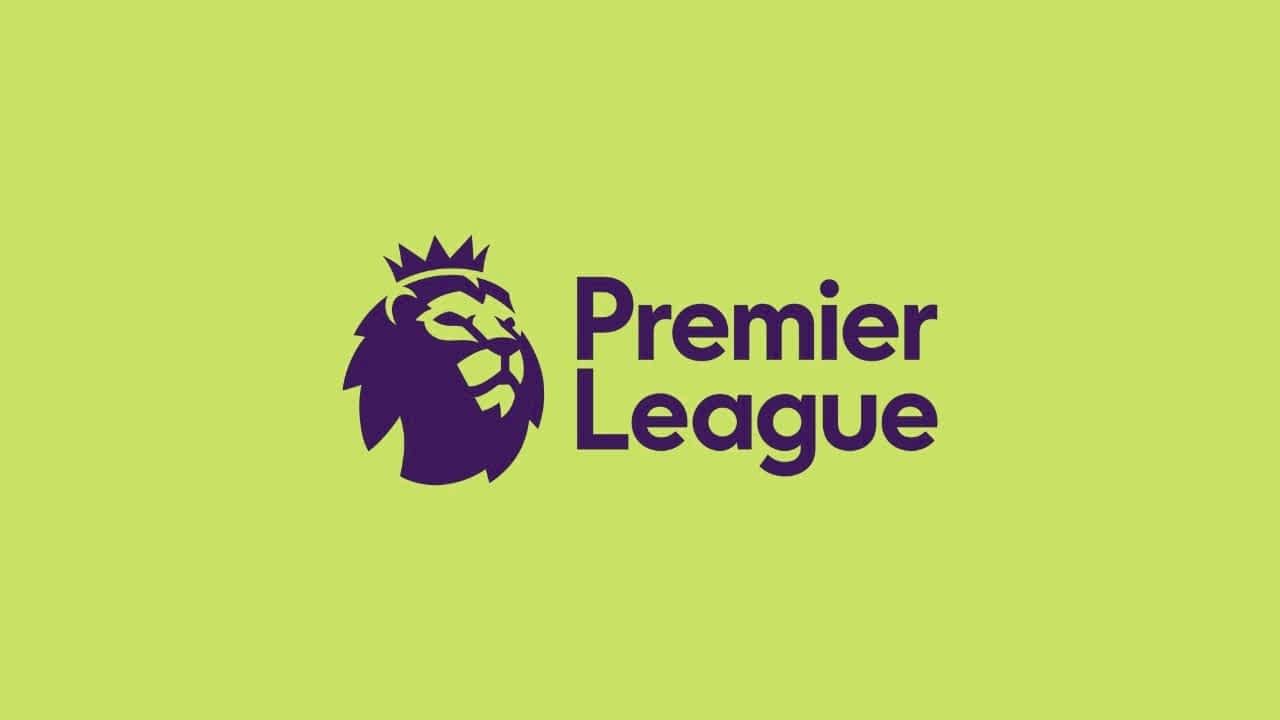 Furthermore; Sky Sports, Now TV, BT Sport, Amazon Prime and BBC Sport aren't the only geographically-censored streaming services a VPN or Proxy will allow you to access.  Other UK services like BBC iPlayer, ITV Hub, All 4 and BritBox are available. Plus with the option to switch to our USA service whenever you like, you can access Hulu, HBO GO, Netflix and Pandora.  Essentially you can access international content from virtually anywhere!