PREMIER LEAGUE MATCH DAY 23 PREVIEW
Premier League Match Day 23 will be shown by pay-TV broadcasters Sky Sports and BT Sport in the UK with match highlights available free on BBC Sport with Match of the Day.
Another weekend, another Premier League preview! Let's not waste time, into it we go!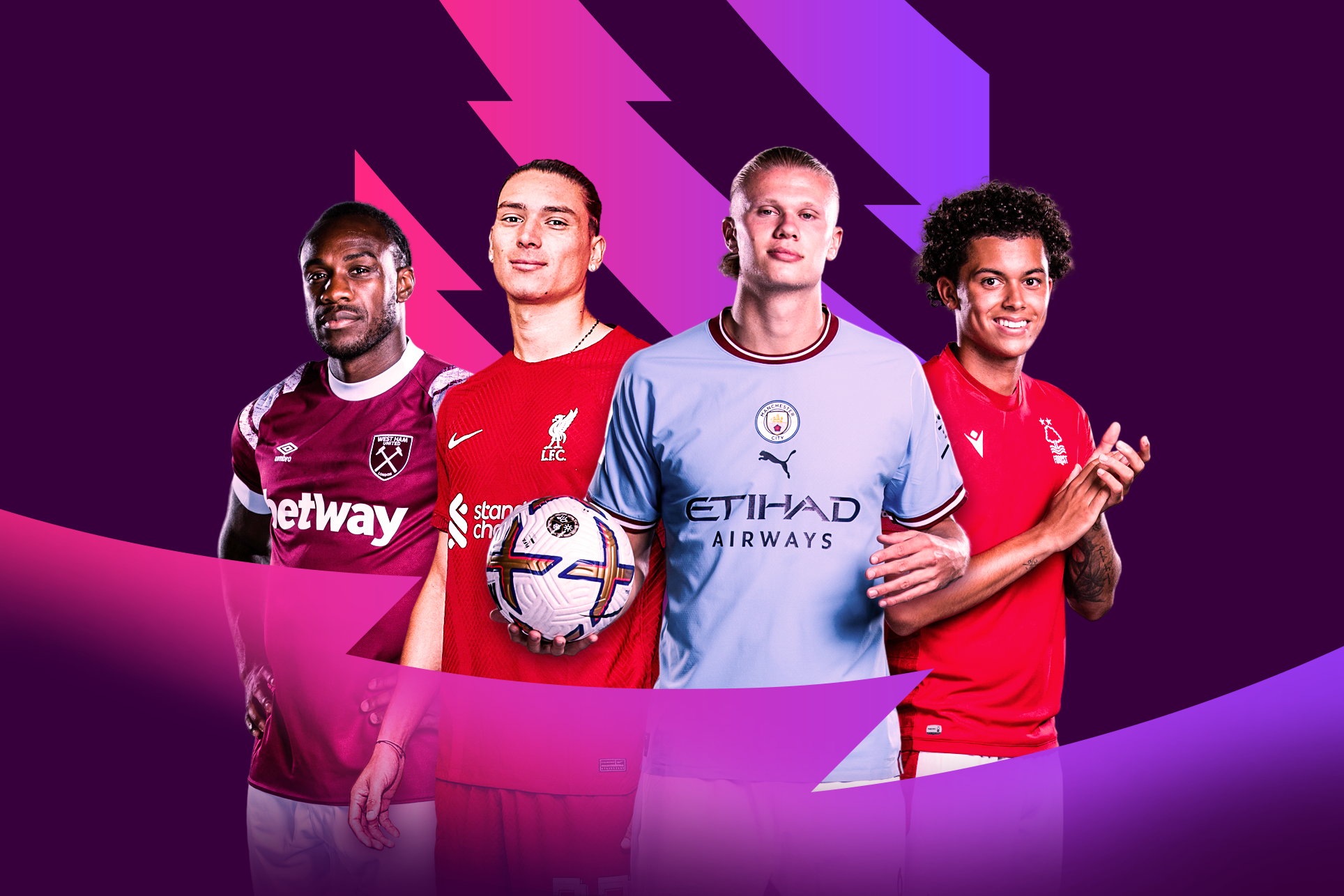 Our Premier League Match Day 23 preview is brought to you in partnership with EPL Index, and Dave Hendrick – host of the Two Footed Podcast, offering FREE podcasts to football fans.
Premier League Match Day 23 | Crystal Palace vs Brighton
Saturday 11 February | 1500 GMT | No UK TV Live Streaming
This rivalry might not get the same type of coverage as local derbies or Big Six rivalries but for both sets of fans it's the most meaningful game on the schedule each season, and since both clubs are now in good positions both on and off the pitch, it seems like a rivalry that might sustain regular contests between the two for longer than it has at any other point in the clubs' history.
Palace have had an uneven season, with things seeming to go a little bit stale under Patrick Vieira. They had a nightmarish pre-season due to vaccination statuses and other issues, and barring a run of four wins and only one defeat in a six-game stretch prior to the World Cup they haven't found real consistency. Their form since the break is concerning, with only one win and just five points taken from seven games. They are six points, and six league places, above the relegation zone but with the league being so unpredictable this season it wouldn't take much for them to be battling for their Premier League lives.
There's no doubting the talent they have, and no doubting the vision the club have moving forward, but they do need to get things in order very soon or Vieira might find himself on the hot seat before long.
No such worries for Roberto De Zerbi, whose Brighton side are thriving and playing the best football ever seen from a Brighton team in the Premier League. This has, on the whole, been an incredible season for Brighton. They began it in great form, beating Manchester United at Old Trafford on the opening day and winning four of six, with only one defeat, before the Queen's passing. They sat 4th in the table before they were blindsided by Chelsea's approach for, and recruitment of, Graham Potter to be their new manager. Most clubs would find their seasons torpedoed by such a situation, but not Brighton. They pocketed Potter's £20mil release clause and recruited the best manager they could attract, Roberto DeZerbi.
Despite taking only two points from his first five games in charge, it was clear they had made the right decision. That run of games included Liverpool, Brentford, and Manchester City away, and a visit from Tottenham. The only result they would have been truly disappointed by was the home draw with Nottingham Forest but things changed quickly. They hammered Chelsea and then came from behind to beat Wolves at Molineaux before a defeat to Aston Villa sent them into the World Cup break.
Since the break they have been outstanding, four wins and just one defeat in their six-game have seen them move back to sixth in the table, with two games in hand on Spurs who hold a five-point advantage on them in fifth. Brighton are serious contenders to achieve a top-six finish and secure European football for next season. It's a sign of how well-run they are, given they lost Potter early in the season and Director of Football Dan Ashworth in the summer, that they are in this position and that, despite their budget being one of the smallest in the division, they have every top club eyeing multiple players in their ranks.
No matter where you are, you can use your Liberty Shield VPN to find a way to watch Premier League Match Day 23. Don't have a Liberty Shield VPN? You're missing out! Click right here to check out what we can offer you, and use the code EPL25 to get a 25% OFF your VPN or VPN Router at check-out.
Premier League Match Day 23 | Manchester City vs Aston Villa
Sunday 12 February | 1630 GMT | Sky Sports Live Streaming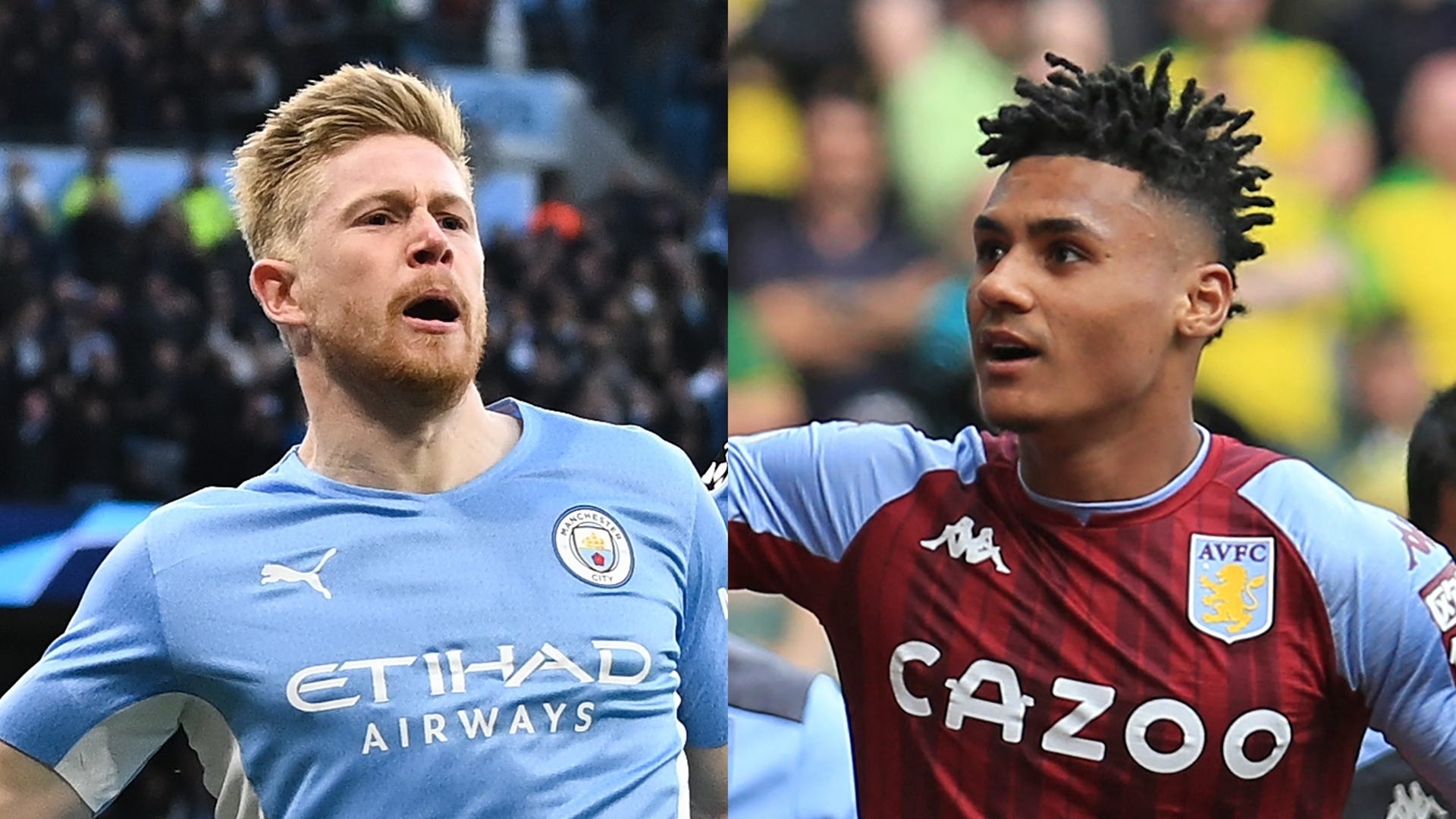 Last weekend Manchester City missed a chance to close the gap on Arsenal at the top of the table, this weekend they can not afford another slip-up. They will welcome an Aston Villa team who have caused them problems in their last two meetings to the Etihad and need to take all three points.
City have not looked anything like their usual unstoppable robotic selves this season, uncharacteristically dropping points in seven games already this season with four losses to their name. Two of them came against their biggest rivals, Manchester United and Liverpool, but given how poor Liverpool have been this season and the fact that they hammered United in their other meeting this season they will likely be disappointed by both defeats. Losing to Spurs isn't necessarily a bad result either, especially given Spurs seem to have had City's number in recent years but it's more about the culmination of results over the season that will disappoint Guardiola and co.
City have, of course, found themselves under the spotlight this week as the Premier League levied charges of breaching over 100 Premier League rules as part of an ongoing investigation into their alleged financial doping and fraudulent account keeping. It's an investigation that threatens to see City stripped of their six Premier League titles and potentially relegated from the division. This could provide Pep Guardiola with an opportunity to galvanize his team and create an "us against the world" siege mentality, or it could cause things to unravel completely.
For Villa, this weekend represents an opportunity to potentially move into the top half of the table. They were, briefly, in the top 10 last weekend before they capitulated and handed victory to Leicester City in a game that highlighted all the bad habits that Villa picked up under both Dean Smith and Steven Gerrard, and served as a reminder of just how much work Unai Emery has ahead of him if he wants to turn Villa into a team that competes for European football and the domestic cups.
In the final game of last season Villa took a 2-0 lead and looked set to rip the title from Villa's hands and hand it to Liverpool before they crumbled. Can they hand Arsenal a huge advantage in this season's title charge?
No matter where you are, you can use your Liberty Shield VPN to find a way to watch Premier League Match Day 23. Don't have a Liberty Shield VPN? You're missing out! Click right here to check out what we can offer you, and use the code EPL25 to get a 25% OFF your VPN or VPN Router at check-out.
Premier League Match Day 23 | Liverpool vs Everton
Monday 13 February | 2000 GMT | Sky Sports Live Streaming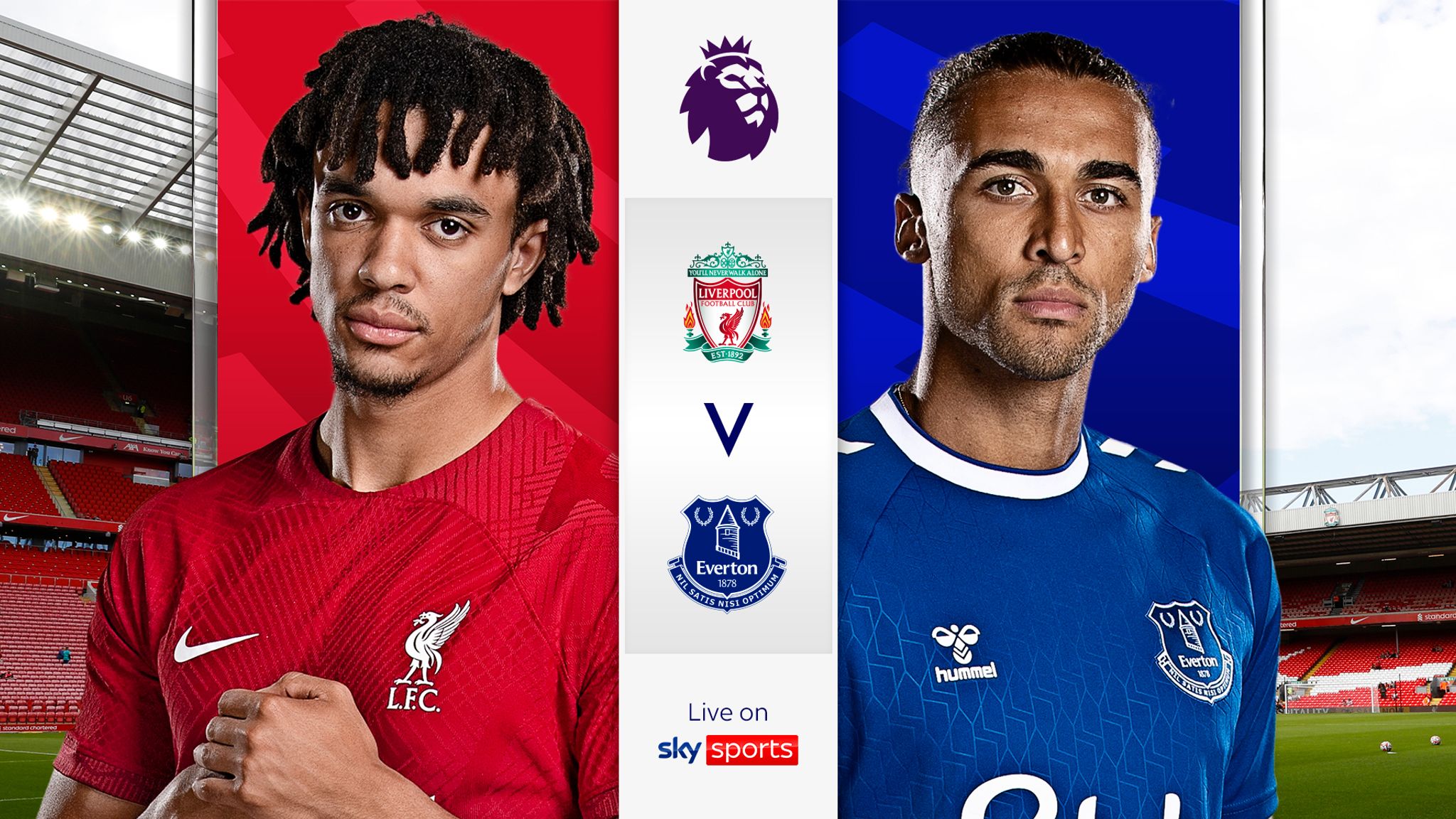 Can you remember the last time both teams went into a Merseyside Derby so desperate for a win? Not needing a win, but absolutely desperate for it!
Liverpool's season has been an unmitigated disaster thus far and a top-four finish looks extremely unlikely as they sit 10th in the Premier League, 11 points behind fourth-placed Newcastle albeit with a game in hand. They have been heavily beaten by Brentford, Brighton, and Wolves in three of their last four games. Only a sterile draw against an equally poor Chelsea team separated those defeats.
Liverpool's form before the World Cup seemed to be picking up, despite their performances remaining at the same disappointing level they had been since the opening day draw against Fulham but since returning from the World Cup they have been nothing short of putrid. Manchester City eliminated them from the League Cup, then they defeated Aston Villa in fortunate fashion before an even more fortunate win over Leicester City. Then things fell apart as 2022 became 2023. Hammered by Brentford, they scraped a fortunate draw at home to Wolves in the FA Cup, before being hammered by Brighton. Then they squeaked past Wolves in the cup replay before the aforementioned sterile draw with Chelsea. It was followed by getting knocked out of the FA Cup by Brighton and then the hammering by Wolves in the league.
To highlight how poor Liverpool have been, their top scorer in the Premier League since returning from the World Cup is Wout Faes, a Leicester City player. They have been the worst team in the Premier League since the turn of the year, taking just one point from four games, scoring just one goal while conceding nine. They are a mere four points better off this season than they were in the 2010/11 season which saw Roy Hodgson sacked at this exact point of the season. Klopp's job isn't under threat, but he will need to turn things around quickly or fans will begin to become more critical of the German.
On January 21st Everton lost 2-0 to West Ham and looked certainties for relegation. They hadn't won a game since mid-October and had been dumped out of both cups. They had lost games to Wolves, West Ham, Southampton, and two to Bournemouth, all of whom were fellow relegation-threatened sides. They were undoubtedly the worst team in the division having taken just five points from the previous 36 available.
Enter Sean Dyche. The former Burnley boss replaced the sacked Frank Lampard and Everton's forecast immediately changed. Having had the worst manager in the league who seemingly had no tactical plan outside of "let's play a back eight and hope for the best", they now had a quality manager with a real ideology. Dyche set to work, putting his players through bleep tests as he sought to establish where their fitness levels were.
His first test couldn't have been much tougher, as Everton welcomed league-leaders Arsenal to Goodison Park. Nobody could have predicted anything other than a win for the Gunners, but Dyche had other ideas. Setting his team up in a 4-5-1 formation, Dyche used inverted wingers to nullify the threat of Arsenal's own wingers who both like to cut infield. Using big powerful, rangy midfielders he managed to bully Mikel Arteta's team in the middle of the park and nobody could have suggested that Everton didn't fully deserve their 1-0 win.
If Dyche can get a similar tune out of his players this weekend, victory at Anfield is very possible. Wins over Arsenal and Liverpool would go a long way towards making Dyche a hero with the Blue faithful.
No matter where you are, you can use your Liberty Shield VPN to find a way to watch Premier League Match Day 23. Don't have a Liberty Shield VPN? You're missing out! Click right here to check out what we can offer you, and use the code EPL25 to get a 25% OFF your VPN or VPN Router at check-out.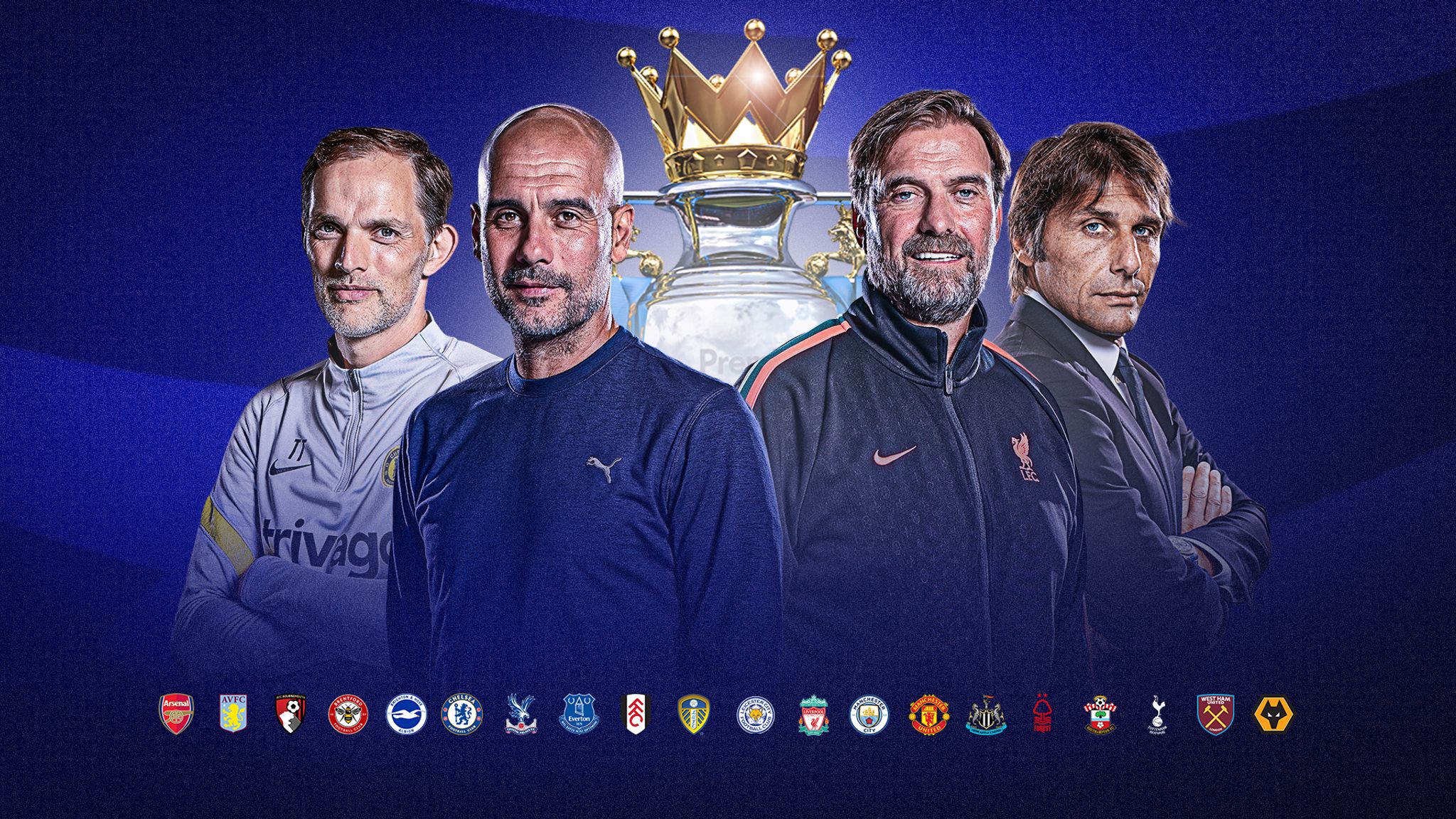 How to watch every Premier League Match Day 23 game from anywhere…
Premier League Match Day 23 matches will be streamed live on Amazon Prime Video in the UK, as well as their respective apps for iPhone, iPad, Android, Smart TV, Now TV, FireTV etc.
But these streaming services are not available to everyone, for example when you load Amazon Prime, Sky Sports and BT Sport in the USA, Germany, Ireland, Netherlands, France, Spain, Portugal, Australia, Dubai, Canada etc. you will get an error message.
Sorry, this video is not available in your country. This is basically because their streaming services are geoblocked based on the IP address being used to access it. You must be a UK domestic web user to access Amazon Prime, BT Sport, Sky Sports and BBC Sport live tv streaming.
Get a UK IP address for Premier League Match Day 23
If you want to watch on your Windows PC, Mac, FireTV, iPhone, iPad or Android then you can get a UK Proxy or VPN Apps from Liberty Shield, FREE for 48 hours and then from only £8.99 per month..
Prefer to watch on supported media streaming devices like Now TV, Smart TVs, Apple TV, Xbox, PS4, Roku etc? You'll need a UK configured VPN Router setup as British, available from only £14.99 with Worldwide Shipping available.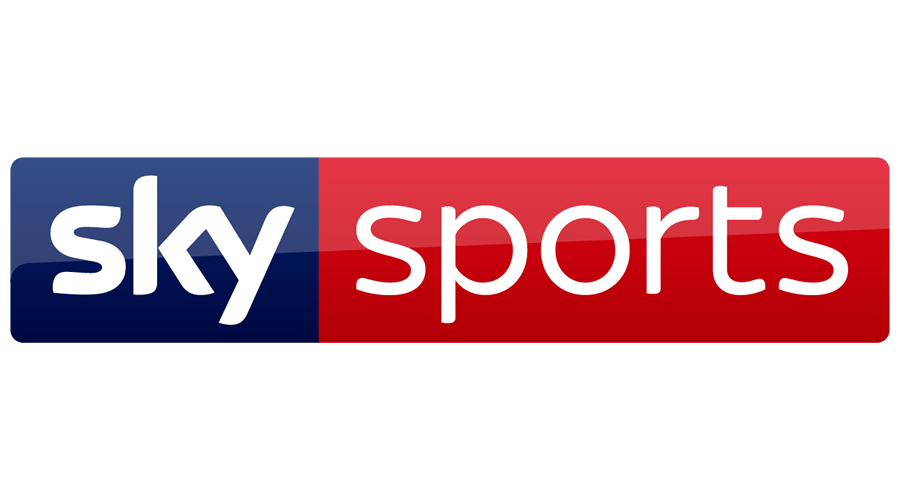 How can I watch Sky Sports Premier League 22/23 matches live?
If you're a diehard fan of the Premier League, then Sky Sports is undoubtedly the best place to watch. Not only do they show more live games than any other broadcaster – 128 in total – but their dedicated channels mean that you won't miss a single match. And with packages starting at just £44 per month, it's easy to see why they're one of the most popular choices for fans.
Whether you're looking for comprehensive coverage or just want to catch the odd game here and there, Sky Sports has you covered. So if you're a Premier League fan, there's really no better place to watch your favourite team in action.
Whichever option you choose, you'll also get access on your phone, tablet and/or laptop via Sky Go. See all four options on the Sky website.
If you don't want to get locked into a Sky contract and satellite dish on your home, that's OK. The NOW (formerly NOW TV) streaming service is another alternative offered by Sky. It's now available on a number of devices, including smartphones, tablets, laptops, Chromecast, and even gaming consoles.
A Day Pass allows you to watch all Sky Sports channels for 24 hours and costs £11.99; this is ideal for single-occasion visits. If you plan on watching every weekend, the Month Pass makes much more sense. It will be available for £25 per month for 12 months before reverting to its usual price of £33.99 after that – unless you cancel.
This offer also includes a month of free Now Boost, which adds 1080p video and Dolby 5.1 surround sound, removes ads and lets you stream on three devices at the same time (instead of the usual 2). After that, it'll cost you an extra £5 per month.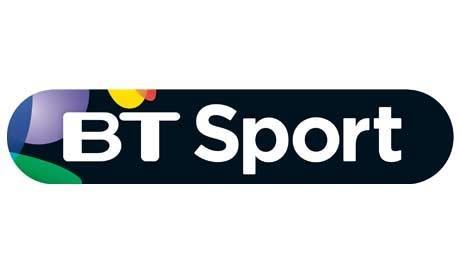 How can I watch BT Sport Premier League 2022/23 matches live?
Your secondary place for Premier League action after Sky is BT Sport. This season, there are a total of 52 live games available. There are a few options when it comes to signing up to BT Sport, firstly by combining it with BT Broadband. Put your postcode into the website to see what deals are available.
On the TV side, prices start at £16 per month for the duration of a 24-month contract. In exchange, you'll get all the BT Sport channels and BoxNation, alongside Freeview, AMC and a recordable TV box.
You can also just use the BT Sport app for £16 per month- it works on mobile, tablet, smart TV and console – or  buy the Monthly Pass for £25 per month. If your device supports it, you'll still be able to watch in up to 4K HDR quality. Sky customers can get BT Sport added for £21 per month.
BT also offers a combined package with Sky Sports via Now, which is £41 per month for 24 months.
How can I watch Amazon Prime Premier League 2022/23 matches live?
Over the last several years, Amazon has gradually increased the number of sports showcased on its Prime Video streaming service. While tennis is still the main attraction, there are 20 Premier League matches to watch this season. You can watch Prime Video on a computer or with the free Prime Video app on numerous devices.
If you're already a member of Amazon Prime, you already have access to Prime Video as part of your membership. It presently costs £7.99 per month or £79 per year, and you also receive free next-day delivery on many items, music, cloud storage, and other services. From September 15th onwards it will increase to £8.99 or £95 per year instead.
New customers can participate in a 30-day free trial. You can join up via the Amazon website, but if you live outside of the United Kingdom, you'll need a VPN to watch the football.

How can I watch BBC Sport Premier League 22/23 matches?
Whilst BBC will have no live Premier League matches, if you are content with free Premier League Match Day 2 highlights then they have you covered. Match of the Day and Match of the Day 2 are available live when screened on the BBC Sport website, and also on catchup with BBC iPlayer.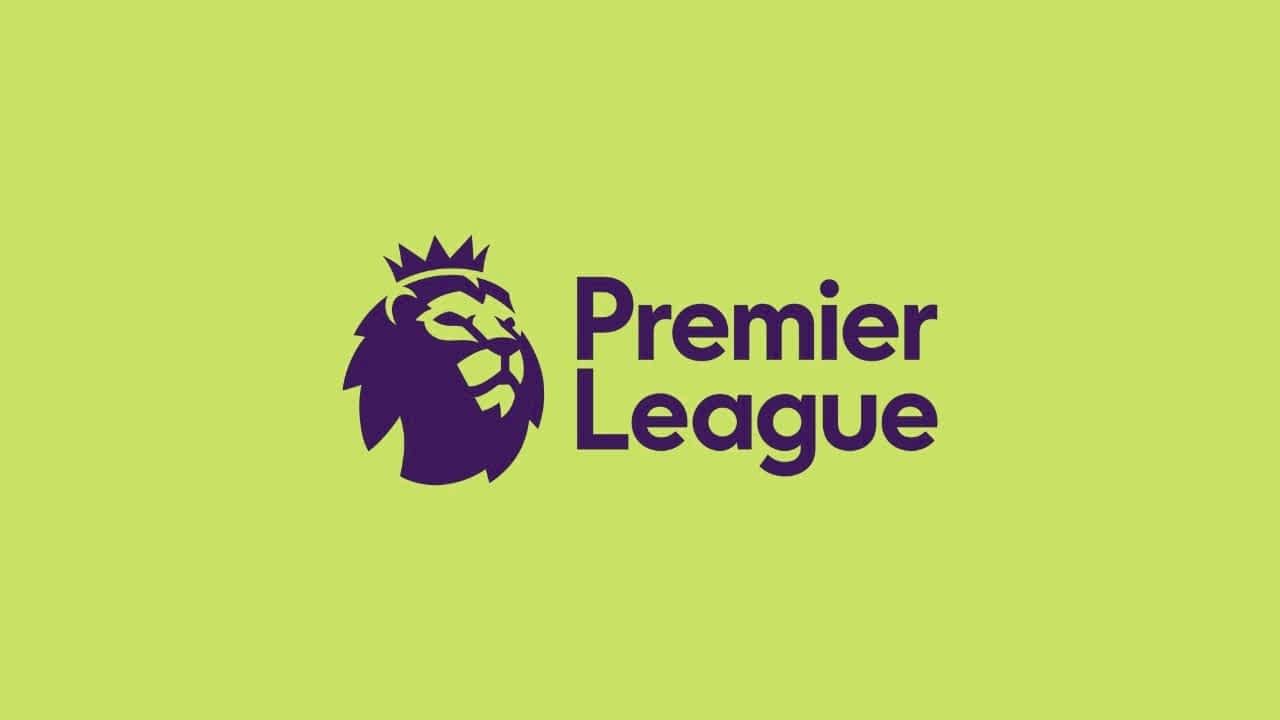 Furthermore; Sky Sports, Now TV, BT Sport, Amazon Prime and BBC Sport aren't the only geographically-censored streaming services a VPN or Proxy will allow you to access.  Other UK services like BBC iPlayer, ITV Hub, All 4 and BritBox are available. Plus with the option to switch to our USA service whenever you like, you can access Hulu, HBO GO, Netflix and Pandora.  Essentially you can access international content from virtually anywhere!