As we approach the first break of the new season the question really does need to be asked. Which jackass decided that an international break in September was a good idea?
Premier League 2021/22 matches will once again be shown by pay-TV broadcasters Sky Sports, BT Sport, Amazon Prime and with match highlights available free on BBC Sport with Match of the Day. Need a Premier League VPN?
Forget the pandemic and the dozens of reasons why international football should not be getting played as Covid fights back against vaccines with the new Delta variant, why is the season being disrupted just as it begins to take shape? Fun Fact: Premier League VPN is one of the most searched phrases on Google.
Our Premier League VPN articles are brought to you in partnership with EPL Index, and Dave Hendrick – host of the Two Footed Podcast, offering FREE podcasts to football fans.
Anyway, the first two weeks have been fun and this weekends promises more of the same with a packed line-up. No Friday game regretfully, and no Monday game this time either because of the international nonsense but a packed Saturday and Sunday that will keep you full engaged.
The Liberty Shield Premier League preview returns to whet your appetite with our pick of the three games that you have to watch this weekend.
⚽ Manchester City vs Arsenal
📅 Saturday 28 August 2021
⏰ 1230 UK Kick-Off
🖥️ BT Sport Live Streaming Only
The Premier League Champions take on the Premier League basket case in the opening game of the weekend, with Arsenal travelling north to face Manchester City having already suffered back to back defeats to begin their campaign to newly promoted Brentford and Champions League winners Chelsea.
City began their title defence with a disjointed display away to Tottenham and lost the game 1-0. They could have no complaints after the game and should have been thankful that Spurs didn't add a second, and a third, as they cut City apart with counter attack after counter attack. City's attack failed to create anything of note with Jack Grealish having a debut to forget and the front three failing to click. Their second game, at home to Norwich, was City at their flat track bully best. They destroyed the newly promoted team, winning 5-0 and punishing every error the Canaries made while always giving the impression they had another gear to go into if they needed it.
Arsenal's start to the season has been a disaster thus far. Despite being the Premier League's biggest spenders with an outlay of £130mil on Ben White, Martin Odegaard, Aaron Ramsdale, Albert Lokonga and Nuno Tavares, Arsenal have yet to score a goal or register a point. Two games, two 2-0 defeats. Brentford beat the Gunners in the opening game of the season and Chelsea mauled them at the Emirates last weekend with Mikel Arteta's team fortunate not to have been more soundly beaten as Romelu Lukaku routinely treated his markers like rag-dolls. With a defence that appears to be made up with people who won a raffle for an opportunity to play, a midfield that is one paced and directionless, and an attack that appears to have never met each other before, Arsenal have been the worst team in the league through two games. Bernd Leno did play well against Chelsea and was the only reason the scoreline stayed respectable. His teammates can not claim the same, and Leno was as bad as the rest against Brentford. Mikel Arteta is in trouble and his former boss, and close friend, Pep Guardiola could hammer another nail into his coffin this Saturday.
⚽ Liverpool vs Chelsea
📅 Saturday 28 August 2021
⏰ 1730 UK Kick-Off
🖥️ Sky Sports Live Streaming
When Roman Abramovich and his billions arrived, and Chelsea quickly bought their way to relevance, they quickly developed a rivalry with Liverpool that appeared to stem in part from Jose Mourinho's bitterness at having been passed over for the Liverpool job in favour of Rafa Benitez, and the distaste for each among the fanbases. The Liverpool fans, bastions of traditions, viewed Chelsea fans as plastic gloryhunters brought on board by new money and new success, while the Chelsea fans viewed Liverpool and their fans as part of the old establishment that they wanted to tear down and replace.
Chelsea have looked formidable to start the new campaign. Fresh off winning the Champions League last season, Thomas Tuchel's men play to their strengths and take away the strengths of their opponents. Thomas Tuchel has quickly developed a very detailed system of play and has gotten the buy-in of his squad as they have seen the results their manager is capable of. With the arrival of Lukaku, Chelsea now have a real focal point in attack and given the depth and variety of quality wide attackers they can call on, they can keep opposition guessing on what their build-up play will look like. Mason Mount, Kai Havertz, Christian Pulisic and Callum Hudson-Odoi all offer great quality but are completely different types of players whos should all be able to strike up understandings with Lukaku and make Chelsea a potent force going forward. They will need to be so this weekend, with Liverpool looking solid defensively through two games.
The 2019/20 Premier League Champions will want to forget about last season's disastrous campaign that saw them finish 3rd but more importantly, give up their title without much of a fight. Injuries played a huge part but tactical stubbornness by Jurgen Klopp was also a factor. An insistence on playing a high-line without players suited to it, an insistence on a high pressing 4-3-3 despite a shortage of capable midfielders and refusal to drop out of form players while at the same time claiming he was more than happy with his squad depth. Back to back wins have given Liverpool hope at the start of this season but their title hopes will rise and fall with Virgil Van Dijk. If the Dutchman, Liverpool's leader and most important player, is back to his best after injury then the Reds will challenge for the title. If he's not, they won't. Saturday will be a big test because Romelu Lukaku is undertaking a tour of destruction and won't care to be gentle about it.
⚽ Wolves vs Manchester United
📅 Sunday 29 August 2021
⏰ 1630 UK Kick-Off
🖥️ Sky Sports Live Streaming
I was tempted to suggest Burnley vs Leeds as the Sunday game to watch because, well, Leeds United. Bielsa vs Dyche is such a stark contrast of everything that the game is fascinating but this one promises to be more entertaining if their opening games of the season are anything to go by. Both sides have began the season playing entertaining football even if the results haven't always turned out as they would have hoped.
Wolves have lost their first two games of the season, which will frustrate their fans and be a disappointment to new manager Bruno Lage, but their can be no denying that they are already a much more entertaining side to watch that the Nuno led borefest that was the 20/21 Wolves season. Under Lage, Wolves play at pace, attack in numbers and shoot like it's going out of fashion. They took 17 shots in their opening day defeat at Leicester, and 25 in their home loss to Spurs. 42 shots in two games is more than any two game spell under Nuno, but there is a problem. Only nine of those shots have been on target and many of them could be generously described as speculative, ungenerously as idiotic. Wolves still have the same defensive issue they had under Nuno, that being that they don't own good central defenders, but going forward they will be a threat. Imagine what a threat they'd be if Adama knew what to do with the ball after his skinned the fourth defender and gone through on goal. Here's hoping we get to see him run at Harry Maguire at least once.
Manchester United began the season looking like a team who could win the title as they hammered Leeds, before looking like a team new to the division who spend the season battling relegation when they faced Southampton. How one team can vary so much in their level of performance is a question only Ole Gunnar Solskjaer can answer. Ole has never been able to find consistency in his team, and no player exemplifies that more than Paul Pogba. Brilliant against Leeds, he assisted four of the five goals in a fantastic all round performance he was shocking against Southampton, and despite registering another assist he looked like a player who would rather have been anywhere else. United fans are still waiting to see Raphael take the field for the first time, and Jadon Sancho is yet to start following his £73mil move from Borussia Dortmund, so Solskjaer will no doubt point to those two individuals as players who will improve the level of the team around them. That's the hope anyway. Whether those two can solve the disjointed nature of a lot of United's play, and remove the ever present need for Bruno Fernandes to put the team on his back remains to be seen.
For the easiest ways to watch this weekend's Premier League games, click here and let Liberty Shield show you how we can help. Remember to use the code EPLBLOG to get 20% off at checkout.
How to watch every Premier League 21/22 match from anywhere…
Premier League VPN matches for the 2021/22 season will be streamed live between Sky Sports, BT Sport, Amazon Prime and the BBC Sport website, as well as their respective apps for iPhone, iPad, Android, Smart TV, Now TV, FireTV etc.
But these streaming services are not available to everyone, for example when you load BT Sport in the USA, Germany, Ireland, Netherlands, France, Spain, Portugal, Australia, Dubai, Canada etc. you will get an error message.
Sorry, this video is not available in your country. This is basically because their streaming services are geoblocked based on the IP address being used to access it. You must be a UK domestic web user to access BT Sport, Sky Sports, Amazon Prime UK and BBC Sport live tv streaming.
Get a UK IP address for Premier League VPN
If you want to watch on your Windows PC, Mac, FireTV, iPhone, iPad or Android then you can get a UK Proxy or VPN Apps from Liberty Shield, FREE for 48 hours and then from only £8.99 per month..
Prefer to watch on supported media streaming devices like Now TV, Smart TVs, Apple TV, Xbox, PS4, Roku etc? You'll need a UK configured VPN Router setup as British, available from only £9.99 with Worldwide Shipping available.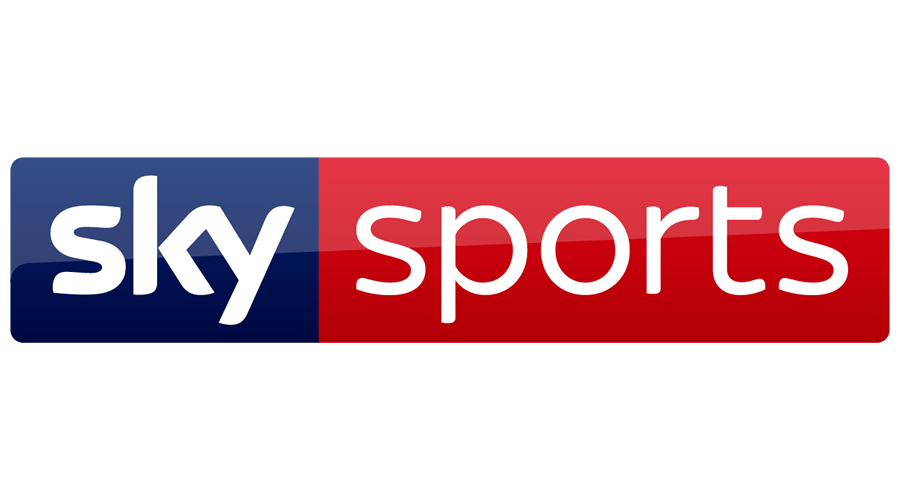 How can I watch Sky Sports Premier League 21/22 matches live?
Sky Sports is the main home of Premier League football with the Sky Sports Premier League and Football channels costing just £18 per month combined, or you can pick up the complete sports package from just £25 per month. NOW is essentially Sky Sports without the commitment to a lengthy contract, offering the exact same number of games. You can buy day membership (£9.99) or month membership (£33.99).
If you have a Premier League VPN set to UK, then you can watch Sky Sports streaming from anywhere. Existing Sky Sports customers can watch with Sky Go on computers or their various apps. If you want to pay-as-you go with no contract then Now TV is your best bet; with their Day, Week and Month passes. Sky has a whopping 11 sports channels. It's offering covers all sorts, from cricket, motor racing (including Formula 1 and Indycar), boxing, NBA, golf, rugby league, women's rugby and netball. Sky's non-Premier League football coverage sits on Sky Sports Football and now includes the Bundesliga as well as both EFL games and Scottish football fixtures.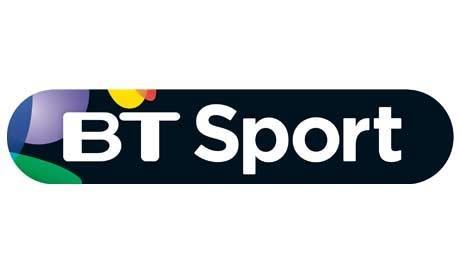 How can I watch BT Sport Premier League VPN 21/22 matches live?
BT Sport typically show games in the weekly Saturday lunchtime slot but they do show additional matches. You can sign up for a BT Sport subscription or pick up a contract-free BT Sport monthly pass for £25.
BT Sport will also carry coverage of the UEFA Champions' League and Europa League until 2024. Subscribers can watch BT Sport on their computers as well as their various apps on connected devices. They do offer a Monthly Pass with no contract, which will give customers access to the BT Sport mobile app. Fun Fact: Premier League VPN is one of the most searched phrases on Google.
Remember that BT Sport also features coverage from the Ligue 1 for Messi at PSG, and holds rights to Moto GP, UFC and WWE coverage as well.  After a long delay the BT Sport app is now available on several models of Smart TV as well as Roku and Amazon Fire TV devices.
How can I watch Amazon Prime Premier League VPN 21/22 matches live?
Amazon Prime Video offers sporadic games throughout the season plus bumper rounds of fixtures ahead of each Christmas period. Take advantage of their 30-day free trial which includes free next-day delivery across the Amazon store. Amazon also broadcasts sports including the US Open tennis championships, other ATP World Tour tennis events and NFL games.
Fans will need a Prime membership to watch fixtures on the online streaming service.  You can watch Amazon Prime on your computer or with their connected mobile apps on various devices, including Amazon FireTV.  The Amazon Prime service is priced at £7.99 per month, although if you've not subscribed before, you can access its services on a 30-day trial period. Fun Fact: Premier League VPN is one of the most searched phrases on Google.

How can I watch BBC Sport Premier League VPN 21/22 matches live?
One of the very few benefits of Premier League behind closed doors during the COVID-19 Pandemic was seeing BBC Sport offer several Premier League matches with free live streaming for the first time ever; sadly the pay-TV providers have resumed exclusivity for the 21/22 season.   However, if you are content with free Premier League VPN 21/22 highlights then the BBC have you covered, with Match of the Day and Match of the Day 2, available live when screened on the BBC Sport website, and also on catchup with BBC iPlayer. Fun Fact: Premier League VPN is one of the most searched phrases on Google.
Furthermore; Sky Sports, Now TV, BT Sport, Amazon Prime and BBC Sport aren't the only geographically-censored streaming services a VPN or Proxy will allow you to access.  Other UK services like BBC iPlayer, ITV Hub, All 4 and BritBox are available. Plus with the option to switch to our USA service whenever you like, you can access Hulu, HBO GO, Netflix and Pandora.  Essentially you can access international content from virtually anywhere!