It's the final weekend of the 2020 GAA calendar and it's the unquestioned biggest game of the season. GAA action is shown free in Ireland on RTE. Need an GAA VPN?
This Saturday, the 2020 All Ireland Senior Football Championship Final will pit Leinster Champions, and reigning All Ireland Champions, Dublin against Connacht Champions Mayo in a repeat of the 2013, 2016 and 2017 finals. Dublin come into this game seeking their sixth consecutive All Ireland, as arguably the most dominant team of all time and strong favourites to once again overcome the men from the West. Fun Fact: 'GAA VPN' is one of the most searched sports phrases on Google!
Our GAA VPN articles are brought to you in partnership with EPL Index, and Dave Hendrick – host of the Two Footed Podcast, offering FREE podcasts to football fans.
For Mayo, this could potentially represent their last chance to win an All Ireland with some of this group of players, who have had to overcome so much disappointment over the past decade.
These two teams have faced off 16 times in Championship play in the past, with Dublin holding a 10-2 advantage. Mayo's last Championship win over the Dubs was 2012, amazingly Dublin have lost only one Championship match since then. Dublin have won five of the last seven, two of which were replay wins after draws.
Dublin have breezed through the competition this year beating Westmeath by 11 points, Laois by 22 points, Meath by 21 points – to wrap up a tenth straight Leinster title, and Cavan by 15 points. It's been too easy for them and has led to many conversations among pundits about whether Dublin needs to be split into North and South for the sake of competition. That likely would make no difference in provincial play but could make a big difference in the All Ireland series.
Mayo have had a mix of close games and dominant wins. They defeated Leitrim by 11 points, Roscommon by 6 points, Galway by 1 point and Tipperary by 13 points. Mayo had tended to just rely on the back door system, rarely caring about the Connacht Championship. This season they had to take things more seriously and perhaps it will help them on Saturday.
Mayo last won the All Ireland in 1951, but have plenty of final experiences. Since 1990, Mayo have contested and lost eight finals, including four in the past nine years. In 2012 they lost to Donegal, in 2013 they lost to Dublin, in 2016 they lost to Dublin in a replay and in 2017 they lost once again to Dublin. The most heartbreaking aspect of each of their three defeats to Dublin is that they lost each of those games by one point. They have always pushed Dublin more than any other team, falling just short each time.
For Mayo to have a chance in this game they are going to rely on a massive performance from their incredible corner-forward Cillian O'Connor who scored a remarkable 4-9 against Tipperary, basically winning the game by himself. O'Connor has helped himself to 5-31 thus far in the Championship. He will certainly end the season as the top scorer, and is the all-time leading scorer in Championship history. A generational talent, nobody on the Mayo panel is more deserving of finally bringing Sam Maguire back to The Yew County.
Dublin have scoring options all over the pitch but Dean Rock and Ciaran Kilkenny are the main sources of consistent points right now. The Dublin panel is littered legendary names, all with multiple All-Ireland titles. No matter what happens, they won't be rattled and won't beat themselves. They will do Dublin things and expect the outcome to be the same as it has for the past five years.
Will history repeat itself? Will Dublin get their sixth title in a row? Or can Mayo finally overcome them and end their 69 year wait for All Ireland glory?
Don't miss this game. Whatever you do, whatever your interest level, do not miss this game. No matter where you are in the world, you can use your Liberty Shield VPN to access the RTE Player and tune in to watch what promises to be the best sporting spectacle anywhere in the world this weekend.
Don't have a Liberty Shield GAA VPN? You're missing out! Click right here to check out what we can offer you, and use the code EPLVPN to get 20% off at check-out.  Now, go have yourself a listen to my Two Footed Podcast!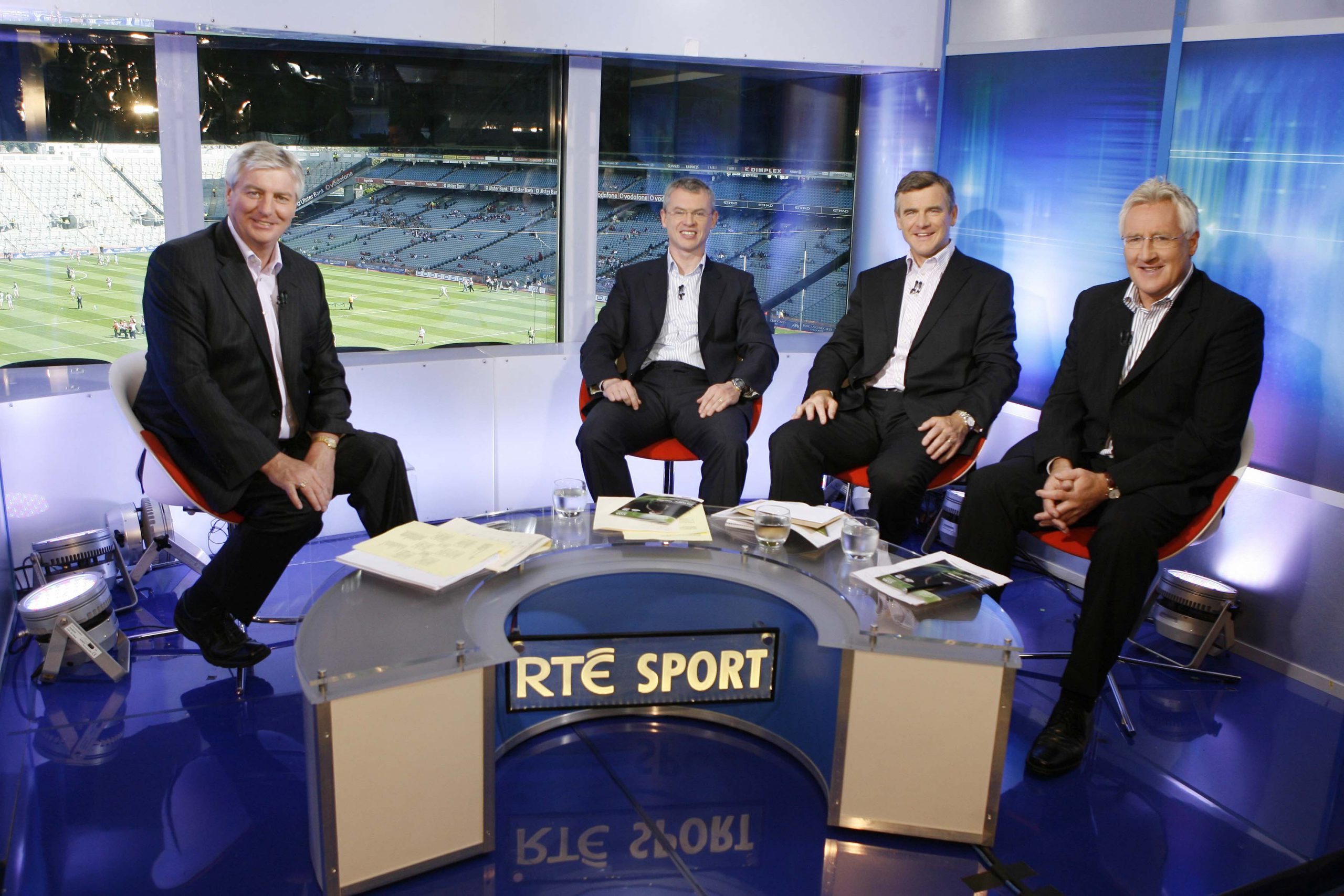 Gaelic Football and Hurling are two of the most exciting and entertaining sports in the world. The GAA has largely done a good job at staging them. They've made them a spectacle. But they've also priced out the fans at times, and made controversial decisions with regards to broadcasting rights. If you're outside of the Republic of Ireland and want to watch the matches on RTE player, the GAA don't want you to be able to, unless you invest in the very expensive GAA GO subscription service. Obviously those with an Irish internet service (in Ireland), will be able to access the RTE Player and have uninterrupted access from anywhere.
How to watch every GAA games from anywhere…
GAA games for the 2020 season will be streamed live on the RTE Player website, as well as their respective apps for iPhone, iPad, Android, Smart TV, Now TV, FireTV etc.
But these streaming services are not available to everyone, for example when you load RTE Player in the USA, Germany, UK, Netherlands, France, Spain, Portugal, Australia, Dubai, Canada etc. you will get an error message.
We're sorry but RTE Player is currently only available to viewers in the Republic of Ireland and Norther Ireland.
This is basically because their streaming services are geoblocked based on the IP address being used to access it. You must be a Irish domestic web user to access RTE Player and RTE Sport live tv streaming.
Get an Irish IP address.
If you want to watch on your Windows PC, Mac, FireTV, iPhone, iPad or Android then you can get a UK Proxy or VPN Apps from Liberty Shield, FREE for 48 hours and then from only £8.99 per month..
Prefer to watch on supported media streaming devices like Now TV, Smart TVs, Apple TV, Xbox, PS4, Roku etc? You'll need a UK configured VPN Router setup as Irish, available from only £19.99 with Worldwide Shipping available.
Furthermore; RTE Player isn't the only geographically-censored streaming services a VPN or Proxy will allow you to access.  Other Irish services like TV3 and TG4 are also available. Plus with the option to switch to our USA service whenever you like, you can access Hulu, HBO GO, Netflix and Pandora.  Essentially you can access international content from virtually anywhere!