We really are into the crunch of the 2020 All Ireland season now. Losers go home, no more second chances. GAA action is shown free in Ireland on RTE. Need an GAA VPN?
This weekend throws up the All-Ireland quarter-finals in Hurling with the defeated provincial finalists, Galway and Waterford, taking on Tipperary and Clare, who survived the qualifying rounds, respectively for the opportunity to advance to the All Ireland semi-finals where Kilkenny and Limerick await. Fun Fact: 'GAA VPN' is one of the most searched sports phrases on Google!
Our GAA VPN articles are brought to you in partnership with EPL Index, and Dave Hendrick – host of the Two Footed Podcast, offering FREE podcasts to football fans.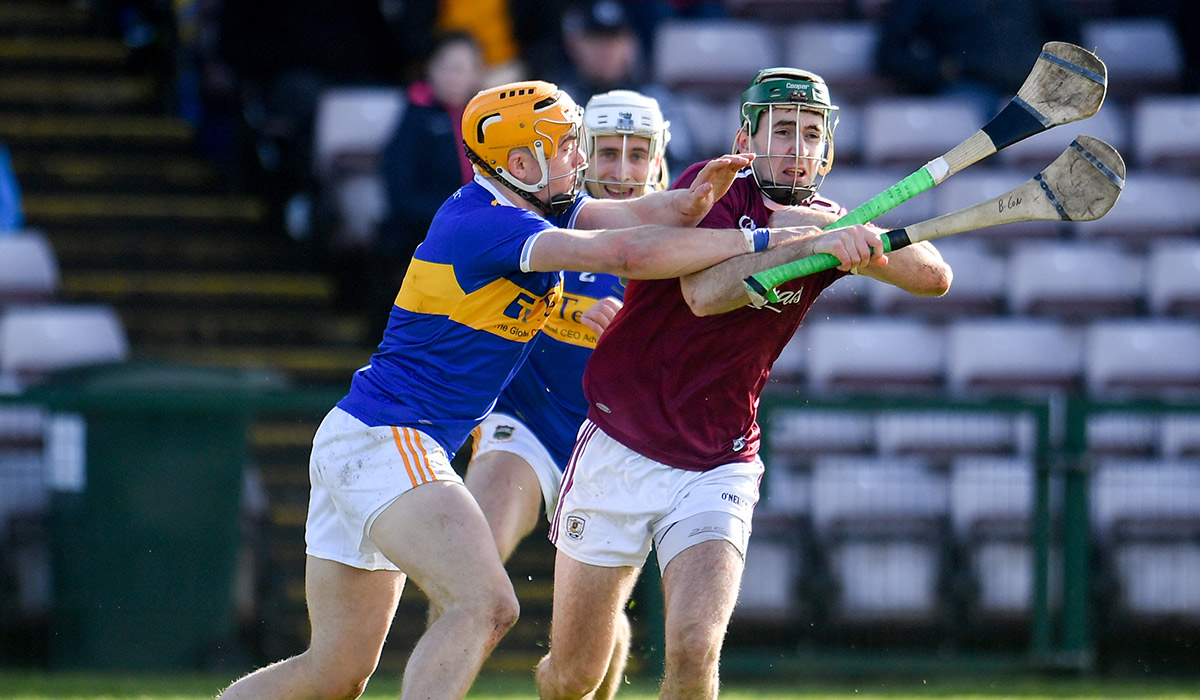 Kilkenny overcame Galway in a closely contested Leinster final as part of what was a pretty terrible sporting weekend for Galway as their footballers fell to the men of Mayo in the Connacht Football Final. The Tribesmen did put in good performances in both games, and will feel very unfortunate to have lost two finals in two days by a combined three points. No time to feel sorry for themselves though, as reigning All-Ireland Champions Tipperary await them at the Gaelic Grounds in Limerick.
Tipp have looked a little sluggish thus far, often taking 20 minutes or more to get going in each of their games thus far. There can be no doubting their quality, or their ability to rack up points at a frightening pace, as they displayed when vanquishing Cork and ending the Rebel County's dream of a rare and magnificent double this year. With Jason Forde leading the way, scoring 1-16 already in just two matches, and ably assisted by Jake Morris, Michael Breen and captain Seamus Callinan, the reigning Champions have more than enough quality to retain the Liam McCarthy cup.
They can't afford to overlook the potency of a Galway who will once again look to their inspirational talisman Joe Canning to overcome their underdog odds. Canning, one of the finest of the finest hurler Ireland has seen in a generation, has scored 23 points in the Championship so far and is deadly from the placed ball. With Brian Concannon, Conor Whelan and the Mannion brothers, Cathal and captain Padraic all in good form as well, Galway may fancy their chances in this does become something of a shoot-out. The 2017 All-Ireland Champions will look to draw inspiration from the memory of the All-Ireland semi-final victory over Tipp that year.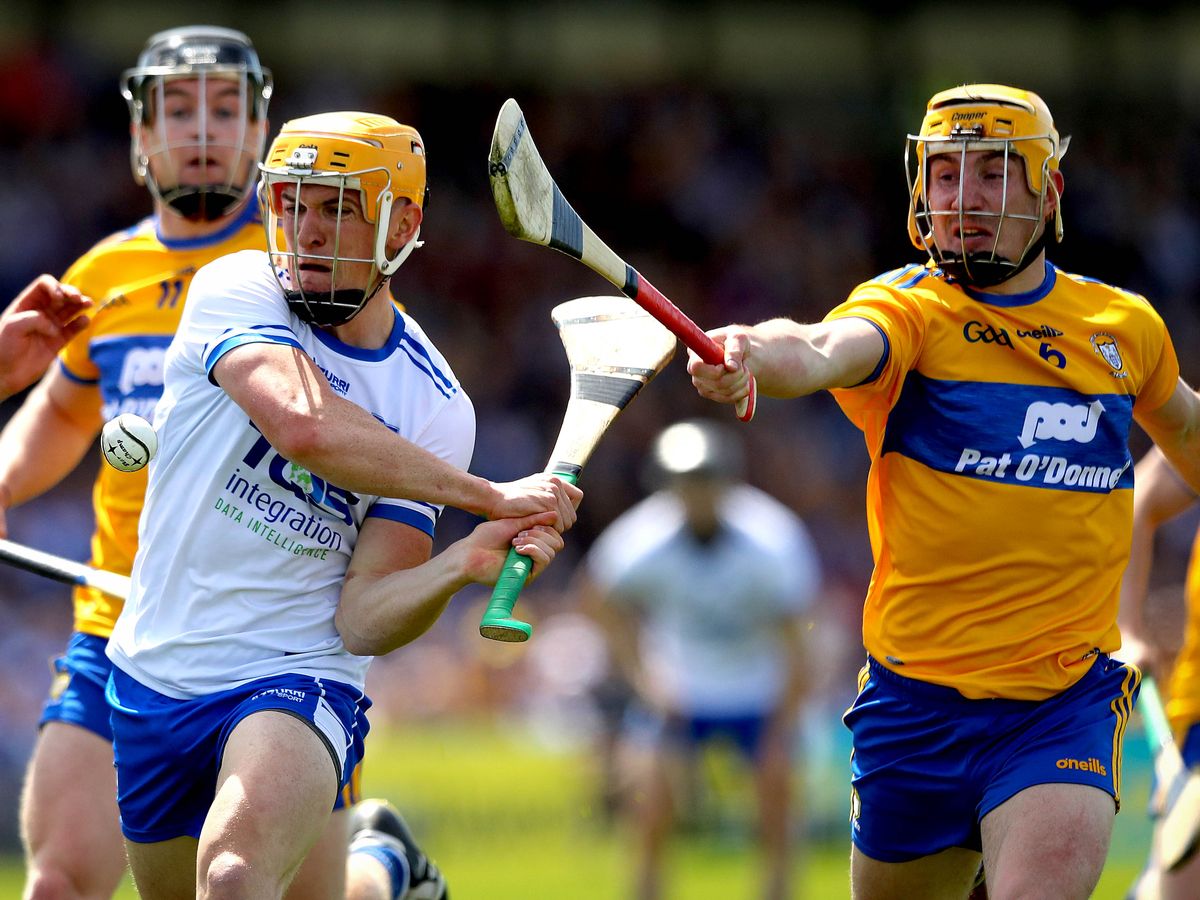 In the other quarter final, and yes they do need to rename the rounds as "quarter-final" would suggest that there are 4 games to be played but that's just not things are done by the GAA, Waterford will look to bounce back from their Munster final defeat to Limerick. With the pride of Ballysaggart, Stephen Bennett, and the brilliant Austin Gleeson as the star men in their team, they are looking to become the first team from The Deise to bring home All-Ireland glory since 1959. The victory over Cork and performance in defeat to Limerick showed a team capable of competing with the very best in the land.
Clare, who fell into the qualifying rounds due to losing the National League Final, disguised as a Munster "quarter-final", to Limerick, will rely heavily on this season's Championship leading scorer Tony Kelly. Kelly racked up 0-17 against Limerick, 0-13 against Clare and 1-15 in his last outing against Wexford. Kelly has been a star for Clare since his debut in 2012 and would go on to start, and score 0-3, in their All-Ireland final victory over Cork the following year. As the years have passed, and more senior members of the panel have retired, Kelly has taken on more and more of the scoring responsibility. If the men from The Banner County want to bring Liam home again, they're going to need more from the likes of Cathal Malone and Aron Shanagher, or their journey could well end at Pairc Ui Chaoimh.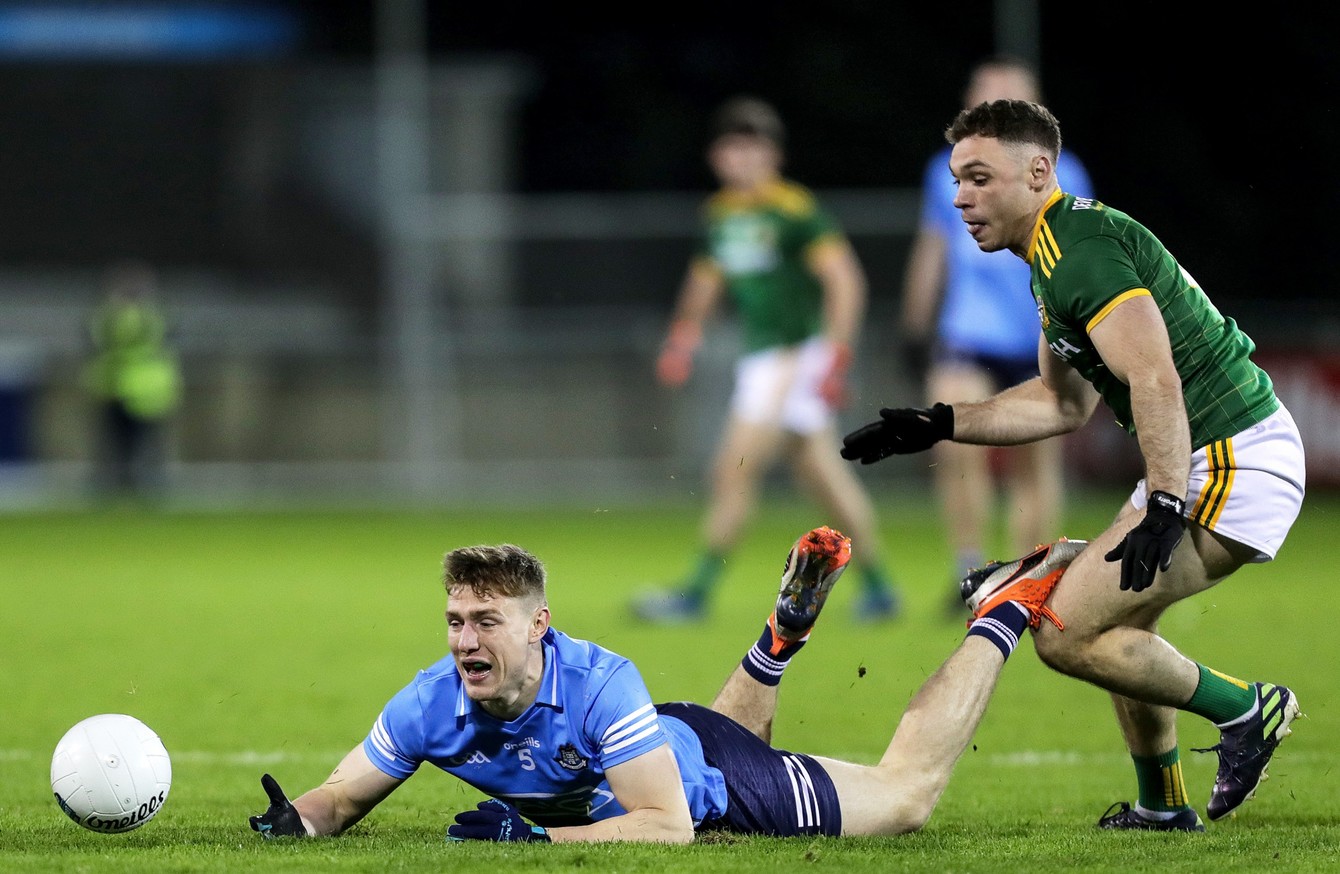 On the football side of things, it's a weekend of finals with Leinster, Munster and Ulster all putting forward their two best teams to see who will join Connacht's finest, Mayo, in the All-Ireland semi-finals. In a normal year, the atmosphere that could be expected in Croke Park in Dublin and The Athletic Grounds in Armagh would have been something to witness. Meath against Dublin, Donegal against Cavan, there are no bigger rivalries in their respective provinces. The draw robbed us of a potential Cork vs Kerry Munster final, which have completed the set after Galway vs Mayo, but nevertheless, Tipperary have earned the right to contest the occasion and as the only remaining county with a chance at the double, no matter how slim, they can not be overlooked and should garnish all neutral support.
The Leinster final is likely a foregone conclusion. Dublin have won the last nine Leinster titles in a row, and the last five All-Ireland titles in a row. They are a dynasty. A juggernaut. An all-time great team. Meath are a young rebuilding team who were embarrassed by Dublin in last year's final. That was their first Leinster Final appearance in five years and having now done it in back to back years. This is a sign of good progress, and their performances in their two games so far have been hugely encouraging. They've shown a fantastic ability to fill the net, with a staggering 12 goals. Young star Jordan Morris is the main man, but Meath share the scoring around brilliantly and that makes them hard to stop.
Dublin are a very different beast to Wicklow and Kildare though. This is a squad of all-stars. This is a squad of winners. Dublin finally found the winning formula in the last decade and have really taken advantage of the massive advantage they naturally have in terms of the sheer volume of players they have available to them. County Dublin is home to more than double the population of any other county in the country. That gives them more players, more opportunities. After wasting that advantage for years, they have finally turned it into a production line of the best talent around.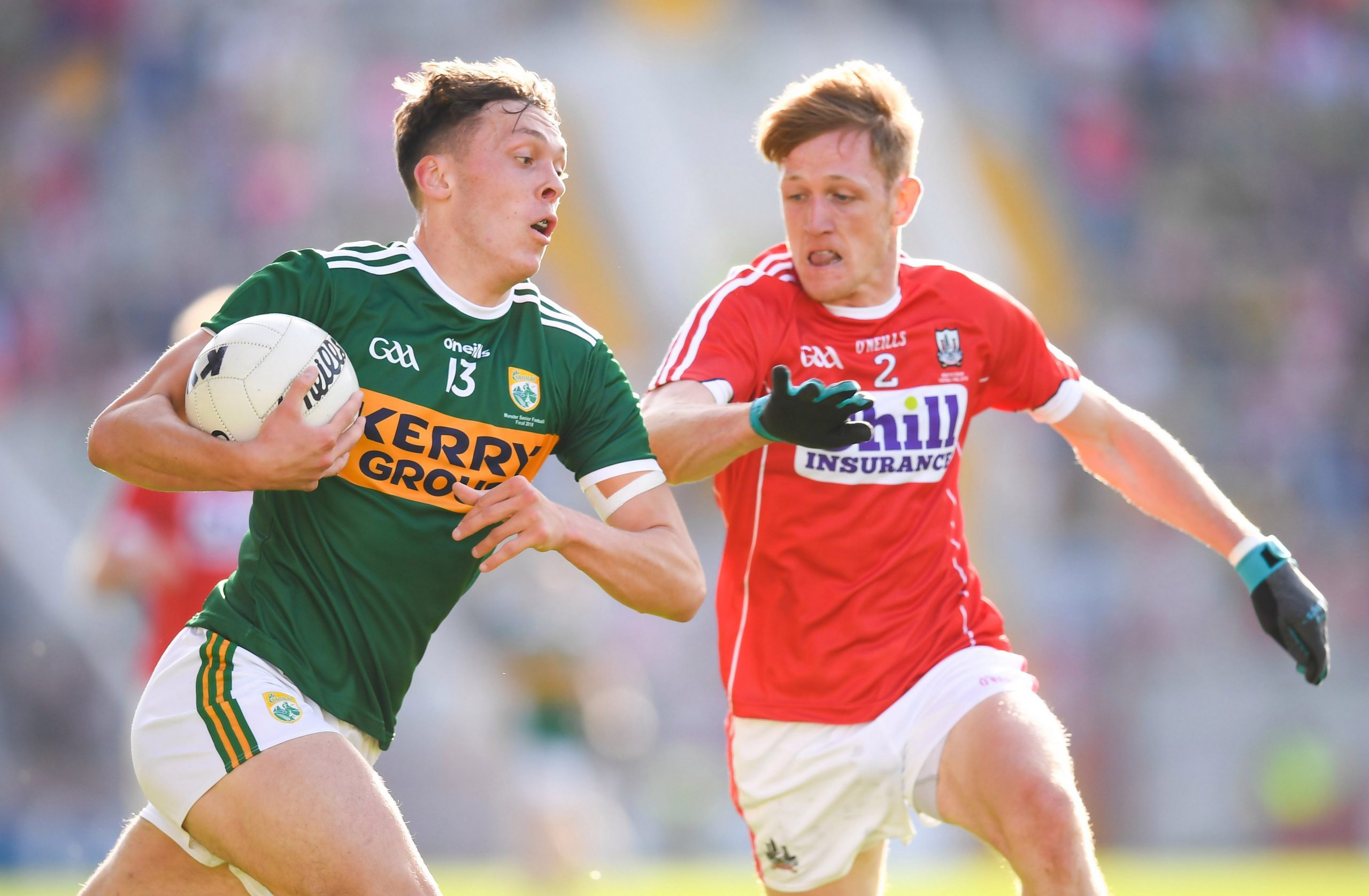 The Munster final could well be looked at in a similar way to that in Leinster. Tipperary haven't been a footballing powerhouse in over a hundred years but when Kerry and Cork face each other it does open up the other final spot in Munster. Tipp last made the final in 2016 and were soundly beaten by Kerry but they won't have any fear this weekend, and nor should they. They've overcome Clare and Limerick already, both in tight games, and while Cork are a massive step up in competition there is always the chance they catch the Rebels cold. Conor Sweeney is their main man in attack, and they'll need him to be on form to have a chance.
Cork will be very confident, hopefully for them not too confident, and after six final defeats in the past seven years, and a Munster title drought dating back to 2012, they will be hoping to end a dark period in Cork football. On their home soil, against unfancied opposition, they will want to continue their perfect season. Seven wins from seven in the National League, followed by their fantastic win over Kerry in the semi-final, makes them one of the most in-form teams in the country.
Again in Ulster, there is a clearly defined favourite. Cavan are a team in year two of a rebuild under manager Mickey Graham and they've been very much a Jekyll and Hyde team. In the National League, they've been a disaster. Back to back relegations have seen them drop from Division 1 last year to Division 3 next year. But in the Championship, they've been a different team. Confident, assured, dogged. This game will represent back to back finals for a Cavan team who had become something of a laughing stock. Once a National powerhouse, Cavan claimed five All-Irelands between 1933 and 1952. No county has won more Ulster titles than their haul of 39, but they've won only one since 1969. It's been 23 years since that triumph over Derry in 1997, with final defeats in 2001 and last year the closest they've come since. They gave Donegal a fantastic challenge last year, and will hope to go one better this time around.
Donegal though, look in no mood to be messed around with. They dispatched Tyrone in a tough quarter-final before brushing aside Armagh in the semi-final. There's no question they've come through the harder side of the draw, or that they're the better team going into this final. Donegal have matchwinners all over the pitch, and they have experienced winners all over too. Ciaran Thompson, Michael Langan and the legendary Michael Murphy will once again be key men as they take the field looking to secure their third straight Ulster title.
The winner of the Ulster final will take on the winner of the Leinster final, with Mayo already through and waiting on the winner of the Munster final, on the weekend of the 6th and 7th of December. Those matches will take place at the home of the GAA, Croke Park. Yet another huge advantage that Dublin have finally taken advantage of. One of the most interesting storylines to keep an eye on over the remainder of the Championship is how much the lack of fans in attendance affects Dublin, who always enjoy an enormous home advantage.
There's a lot on the line this weekend, in both codes. The loser of each and every game will see their season end in disappointment, the winners will move on dreaming of glory. Regardless of provincial persuasion, there's a little bit of something on offer for everybody. Turn on your Liberty Shield VPN, set your location and enjoy the action.
Don't have a Liberty Shield VPN? No problem, I've got your back. Click here, pick your package and then use my code – EPLVPN to get 20% off your purchase! Now, go listen to my Two Footed Podcast!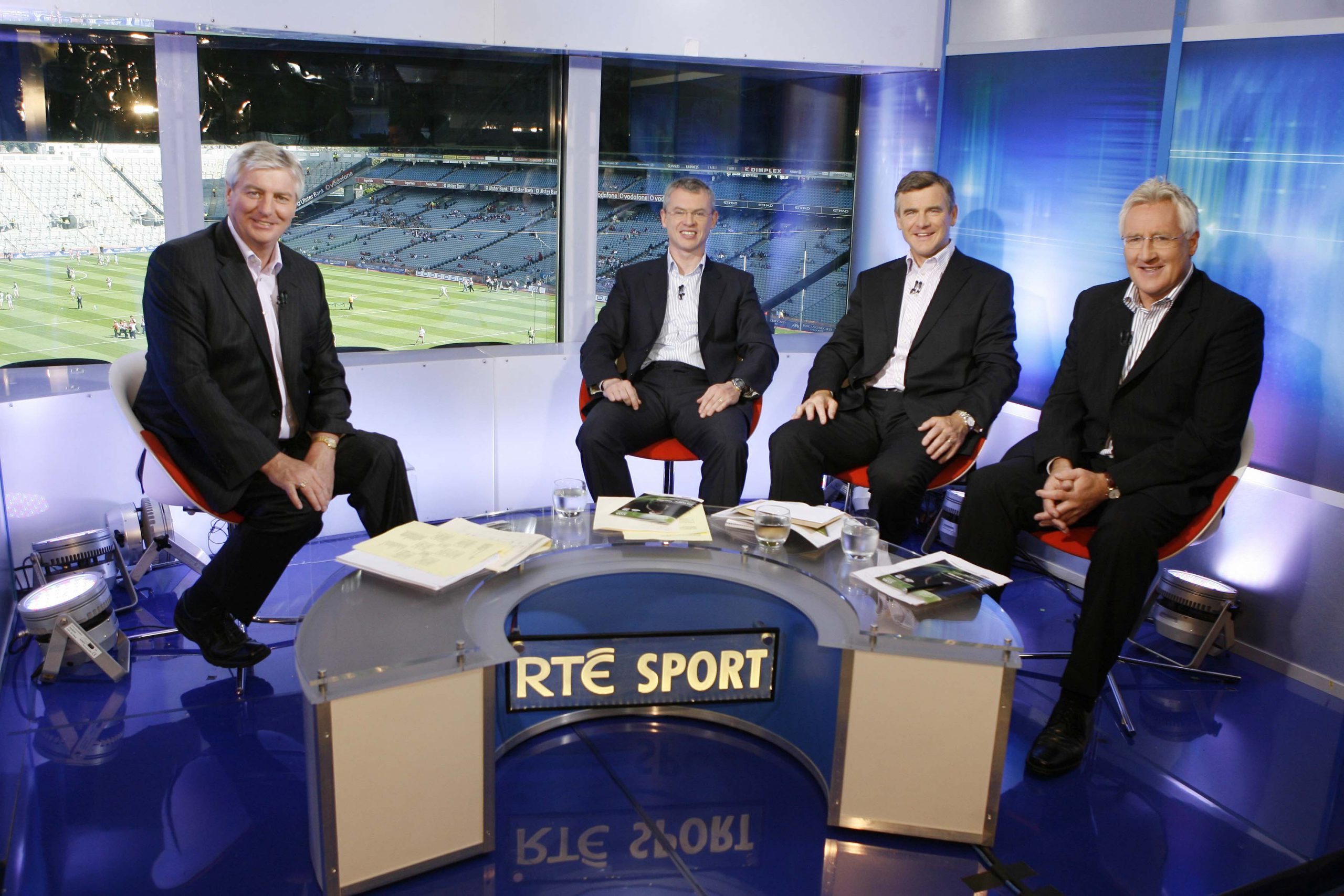 Gaelic Football and Hurling are two of the most exciting and entertaining sports in the world. The GAA has largely done a good job at staging them. They've made them a spectacle. But they've also priced out the fans at times, and made controversial decisions with regards to broadcasting rights. If you're outside of the Republic of Ireland and want to watch the matches on RTE player, the GAA don't want you to be able to, unless you invest in the very expensive GAA GO subscription service. Obviously those with an Irish internet service (in Ireland), will be able to access the RTE Player and have uninterrupted access from anywhere.
How to watch every GAA games from anywhere…
GAA games for the 2020 season will be streamed live on the RTE Player website, as well as their respective apps for iPhone, iPad, Android, Smart TV, Now TV, FireTV etc.
But these streaming services are not available to everyone, for example when you load RTE Player in the USA, Germany, UK, Netherlands, France, Spain, Portugal, Australia, Dubai, Canada etc. you will get an error message.
We're sorry but RTE Player is currently only available to viewers in the Republic of Ireland and Norther Ireland.
This is basically because their streaming services are geoblocked based on the IP address being used to access it. You must be a Irish domestic web user to access RTE Player and RTE Sport live tv streaming.
Get an Irish IP address.
If you want to watch on your Windows PC, Mac, FireTV, iPhone, iPad or Android then you can get a UK Proxy or VPN Apps from Liberty Shield, FREE for 48 hours and then from only £8.99 per month..
Prefer to watch on supported media streaming devices like Now TV, Smart TVs, Apple TV, Xbox, PS4, Roku etc? You'll need a UK configured VPN Router setup as Irish, available from only £19.99 with Worldwide Shipping available.
Furthermore; RTE Player isn't the only geographically-censored streaming services a VPN or Proxy will allow you to access.  Other Irish services like TV3 and TG4 are also available. Plus with the option to switch to our USA service whenever you like, you can access Hulu, HBO GO, Netflix and Pandora.  Essentially you can access international content from virtually anywhere!