The 2021 All Ireland Championships are well underway and reaching the critical points in the season. GAA action is shown free in Ireland on RTE. Need an GAA VPN?
This weekend promises to be a festival of outstanding action in both Gaelic Football and Hurling with big games in both codes, including the two provincial finals in Hurling. Fun Fact: 'GAA VPN' is one of the most searched sports phrases on Google!
Our GAA VPN articles are brought to you in partnership with EPL Index, and Dave Hendrick – host of the Two Footed Podcast, offering FREE podcasts to football fans.
Let's jump straight in on the Football side of things and all eyes immediately turn to Croke Park where old rivalries will be renewed as Dublin take on Meath on Sunday. These two have produced some of the finest matches Croke Park has ever seen over the years and despite Dublin's complete dominance over their neighbours in recent years – including a comprehensive victory in the last two Leinster finals, the rivalry remains strong and Dublin will be fully aware that they can't take the men from the Royal County lightly as they aim to bring home a record seventh successive All-Ireland crown.
Also in action at Croke Park on Sunday are Kildare and Westmeath who will face off in the other semi-final, for the right to meet Dublin or Meath in the Leinster final on August 1st. Kildare lost to Meath at the semi-final stage last year, while Westmeath had the misfortune of meeting Dublin in the quarter-final stage, where they were beaten by double scores. Both sides are looking to rebound after a few disappointing seasons but both of them, and Meath, are aware of Dublin's dominance. As well as winning eight All-Ireland's in the past 10 years, Dublin have won 14 of the last 15 Leinster crowns with Meath's 2010 triumph the only one missing from the Dublin set since 2005.
There are also provincial semi-finals taking place in Ulster, with Armagh meeting Monaghan on Saturday, and Tyrone taking on Donegal on Sunday. Last years surprise winners Cavan fell at the first hurdle, losing to Tyrone in the opening match of their title defence. With no backdoor system in place this season, it means the end of the road for Cavan this year and with their recent relegation in the National League series it brings to a close a very disappointing season.
Armagh will be favoured to beat Monaghan after a strong showing against Antrim in their opening game but Monaghan will be brimming with confidence after a somewhat surprising win over Fermanagh. The winner of the second semi-final will likely be the favourite in an Ulster final though, as Tyrone looked excellent in dispatching Cavan while Donegal have already beaten Down in convincing fashion, before scrapping past Derry last time out.
The true showcases of the weekend come in the other code though, as the Munster and Leinster finals take place.
Croke Park will be the stage for the Leinster final on Saturday, as Dublin host Kilkenny. Having dominated Leinster with 15 titles in 17 years, Kilkenny failed to take home the Bob O'Keeffe Cup for three straight years as Galway won back to back before Wexford took their first title since 2004. Many had started to question whether or not it was time for Brian Cody to step down as manager. Had the great man lost his touch after winning 11 All-Irelands, 16 Leinster Titles and 9 National Leagues? Not likely. Kilkenny roared back to life last year taking back the Leinster crown, though they did fall at the All-Ireland semi-final stage to Waterford.
They defeated Dublin by the narrowest of margins in the Leinster semi-final, marking the third year in a row they had beaten the men from the Capital. While Hurling is very much the second sport in Dublin, it is a sport they have dedicated substantial resources to over the past 15 years and the growth has been notable in terms of the success they've enjoyed on the pitch and the volume of kids now playing the sport in the county. It will never be a religion, the way it is in Kilkenny, but the interest is there. Their last Leinster triumph was 2013, which was their first Leinster crown in 61 years, and they won't want to wait much longer for another.
Dublin have beaten Antrim and the mighty Tribesmen of Galway to get to the final, while Kilkenny sparkled in a brilliant match against Wexford to earn their spot. If the two sides bring their semi-final form into this game, it should be a belter.
The Munster final could well be a classic as reigning All-Ireland Champions Limerick take on Tipperary. The two sides have benefitted the most from Kilkenny's mini-demise, with both winning two All-Ireland titles in the past five years (Galway won the other). Limerick have been the dominant team over the past three years, winning two All-Irelands and two National Leagues. There is also a strong feeling amongst those in the Treaty County that Tipperary's 2019 All-Ireland should have been theirs. It was Limerick who won the Munster final that year by beating Tipp in convincing fashion but the men from the Premier County would go on to win the All-Ireland title beating Kilkenny in the final.
Limerick looked on top form as they dismissed Cork in the semi-finals, while Tipp won a fantastic game against Clare by 3-23 to 2-22. A four point win after a breathtaking encounter should give them confidence ahead of Sunday. Whether that will be enough to overcome Limerick, only time will tell, but this game promises to be something special.
For those within the Republic of Ireland watching these games will be no problem, but for some it can be difficult. Sure, you could pay exorbitant fees to broadcasters but rather than doing that why not simply click here, and then watch them for free on the RTE Player?
Don't have a Liberty Shield VPN? No problem, I've got your back. Click here, pick your package and then use my code – EPLBLOG to get 20% off your purchase! Now, go listen to my Two Footed Podcast!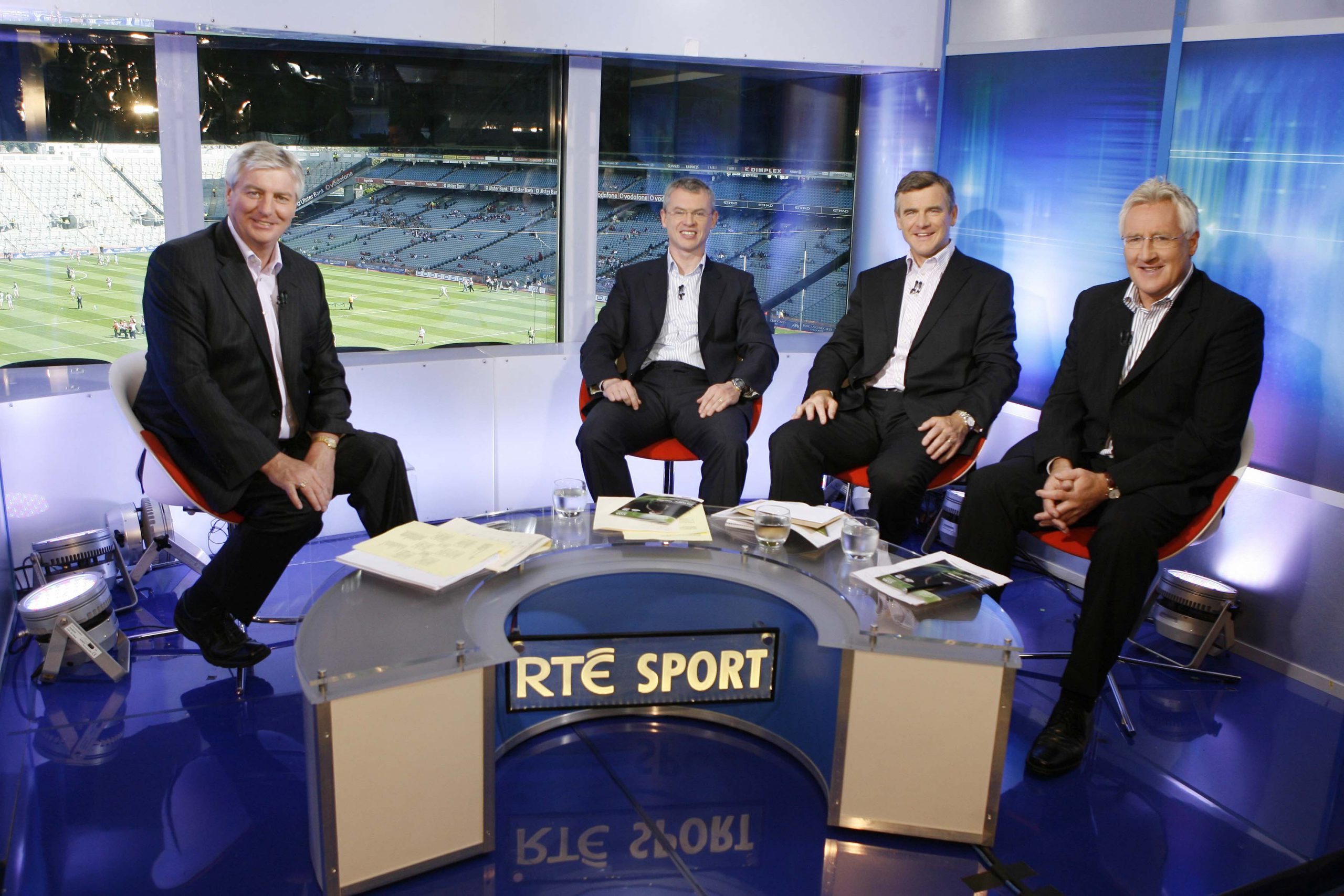 Gaelic Football and Hurling are two of the most exciting and entertaining sports in the world. The GAA has largely done a good job at staging them. They've made them a spectacle. But they've also priced out the fans at times, and made controversial decisions with regards to broadcasting rights. If you're outside of the Republic of Ireland and want to watch the matches on RTE player, the GAA don't want you to be able to, unless you invest in the very expensive GAA GO subscription service. Obviously those with an Irish internet service (in Ireland), will be able to access the RTE Player and have uninterrupted access from anywhere.
How to watch every GAA games from anywhere…
GAA games for the 2021 season will be streamed live on the RTE Player website, as well as their respective apps for iPhone, iPad, Android, Smart TV, Now TV, FireTV etc.
But these streaming services are not available to everyone, for example when you load RTE Player in the USA, Germany, UK, Netherlands, France, Spain, Portugal, Australia, Dubai, Canada etc. you will get an error message.
We're sorry but RTE Player is currently only available to viewers in the Republic of Ireland and Norther Ireland.
This is basically because their streaming services are geoblocked based on the IP address being used to access it. You must be a Irish domestic web user to access RTE Player and RTE Sport live tv streaming.
Get an Irish IP address.
If you want to watch on your Windows PC, Mac, FireTV, iPhone, iPad or Android then you can get a UK Proxy or VPN Apps from Liberty Shield, FREE for 48 hours and then from only £8.99 per month..
Prefer to watch on supported media streaming devices like Now TV, Smart TVs, Apple TV, Xbox, PS4, Roku etc? You'll need a UK configured VPN Router setup as Irish, available from only £9.99 with Worldwide Shipping available.
Furthermore; RTE Player isn't the only geographically-censored streaming services a VPN or Proxy will allow you to access.  Other Irish services like TV3 and TG4 are also available. Plus with the option to switch to our USA service whenever you like, you can access Hulu, HBO GO, Netflix and Pandora.  Essentially you can access international content from virtually anywhere!