There's little better than a weekend packed with great GAA action. GAA action is shown free in Ireland on RTE. Need an GAA VPN?
Saturday and Sunday taken care of, nothing to thing about. Just sit back and enjoy the games. This weekend is exactly that, with two great Hurling matches set for Saturday as they All-Ireland quarter-finals take place, and two great Football matches scheduled on Sunday as Ulster and Leinster get set to crown their Champions. Fun Fact: 'GAA VPN' is one of the most searched sports phrases on Google!
Our GAA VPN articles are brought to you in partnership with EPL Index, and Dave Hendrick – host of the Two Footed Podcast, offering FREE podcasts to football fans.
Starting with Saturdays Hurling, the two games will feature beaten Leinster finalists Dublin taking on Cork in Thurles, followed by beaten Munster finalists Tipperary taking on Waterford in Cork.
This will be the 17th Championship meeting between Dublin and Cork, with Cork holding an 13-2 advantage in the win column over their historic rivals. The rivalry between Dublin and Cork extends from Hurling to Football to Rugby and on into politics with Dublin being the nations Capital while Cork is often referred to as the People's Capital. The Rebels have dominated the men from the Capital winning the last ten contests between the sides. Because teams from Leinster and Munster would only have met in the All-Ireland semi-finals or final prior to the introduction of the qualifying series, those ten games stretch back to 1928. Dublin's last win over Cork in Championship Hurling came in September 1927, almost 94 years ago.
History plays little part in the outcome of the games, but there is no doubt that the Dublin selectors will be reminding their players of what a great opportunity they have ahead of them to finally get one over on Cork this weekend. Dublin were handily beaten by Kilkenny in the Leinster final but did turn in a brilliant display to beat Galway in the semi-final after a dominant performance against Antrim in the quarter-final. If they can replicate those performances they will feel confident of their chances this weekend. Cork, for their part, lost to Limerick in their Munster semi-final and had to make their way through the qualifiers. Behind a 10 point haul by captain Patrick Horgan they were able to see off a feisty Clare team in a cracking game at the Gaelic Grounds in Limerick last weekend.
The other quarter-final is an all-Munster affair where the teams will have a far more intimate knowledge of each other having faced off 45 times in Championship play. Tipp hold a commanding 33-10 advantage in terms of wins but Waterford are very much a team on the rise having reached the All-Ireland final last year. After some barren years, the men from The Deise are a force to be reckoned with once again and they are dreaming of bringing Liam McCarthy back to the sunny South-East for the first time since 1959.
Tipperary defeated Clare in the Munster semi-finals before losing a fantastic game to Limerick in the Munster final, a game they will feel they should have won having had a commanding lead at half-time. Waterford were shocked by Clare in the Munster quarter-final, denying them a meeting with Tipp in the semi-final, but have worked their way through the qualifiers with a slightly unconvincing victory over Laois and then a Stephen Bennett inspired victory over Galway at Semple Stadium in Thurles last weekend. That game, like the Cork-Clare affair, lived up to the billing with the standard of hurling being particularly high.
If these two games reach the standards displayed last weekend, it will be a great start to the weekend before the provincial Football Finals take centre stage on Sunday.
Starting in Ulster where Monaghan, the surprise package in this years Championship, take on Tyrone at Croke Park. Perhaps inspired by the success of their bitter rivals Cavan, winners of last years Ulster Championship, the Drumlin County have upset the applecart this year with a comfortable win over Fermanagh before beating Armagh in what was arguably the game of the Championship so far. Monaghan have won two Ulster Championships in the last 10 years but were not seen as a team with a real chance to compete this season before the competition got going. If they can perform like they did against Armagh one more time, they will have the measure of Tyrone but that is a big ask.
Tyrone will be full of confidence heading into Sunday. After a dominant performance over reigning Champions Cavan, they then turned in an equally impressive showing against provincial favourites Donegal and eased into the final with a six point win. After winning three All-Ireland titles in the 00's, the 10's were a barren spell on the All-Ireland level for the Red Hand County, despite winning three Ulster titles. There seems to be a real feeling that they are working their way back towards having a team that can bring Sam Maguire back to Omagh once again.
Of course, for either Ulster team to bring Sam home, they will first have to make their way through the other provincial winners. Kerry and Mayo have already secured their places in the semi-final and it is Kerry, who hammered Cork in their Munster Final who await the Champions of Ulster. Mayo will be the foe for the victor from the Leinster Final which also takes place at Croke Park on Sunday.
Dublin will be the prohibitive favourites heading into the game, and that should be no surprise. Winners of the last six All-Ireland Champions in a row, seven of the last eight and eight of the last ten, Dublin are the dominant force in Gaelic Football right now. Their dominance of Leinster has been even more remarkable, they have won 15 of the last 16 with only Meath's 2010 triumph spoiling their perfect run.
Kildare on the other hand haven't tasted provincial glory since 2000 when they overcame the Dubs in a replay after a thrilling draw first time around. Kildare could be forgiven for thinking that Dublin have held that win against them ever since as they have been on the wrong end of the scoreline in every Championship encounter between the two sides since, including three Leinster Finals.
Dublin comfortably defeated Wexford in their quarter-final match-up before surviving a second half charge by Meath in the semi-final to earn their place in the final, and will feel confident that they can continue their streak of success over the men from the Short Grass but all streaks must eventually come to an end. Kildare will be heavily reliant on Neil Flynn to replicate his form in their wins over Offaly and Westmeath but if the Maynooth man is on form, they will stand a chance of ripping away the Leinster crown from its overlords.
Hurling on Saturday, Football on Sunday. Big games with high stakes, what more could a GAA fan ask for? Well perhaps they'd ask for better access to the coverage? If you're Irish and blocked from watching free coverage, or you just have an interest in the sport, then the best ways to watch the games are by using the RTE Player app. Click here and let us help you.
Don't have a Liberty Shield VPN? No problem, I've got your back. Click here, pick your package and then use my code – EPLBLOG to get 20% off your purchase! Now, go listen to my Two Footed Podcast!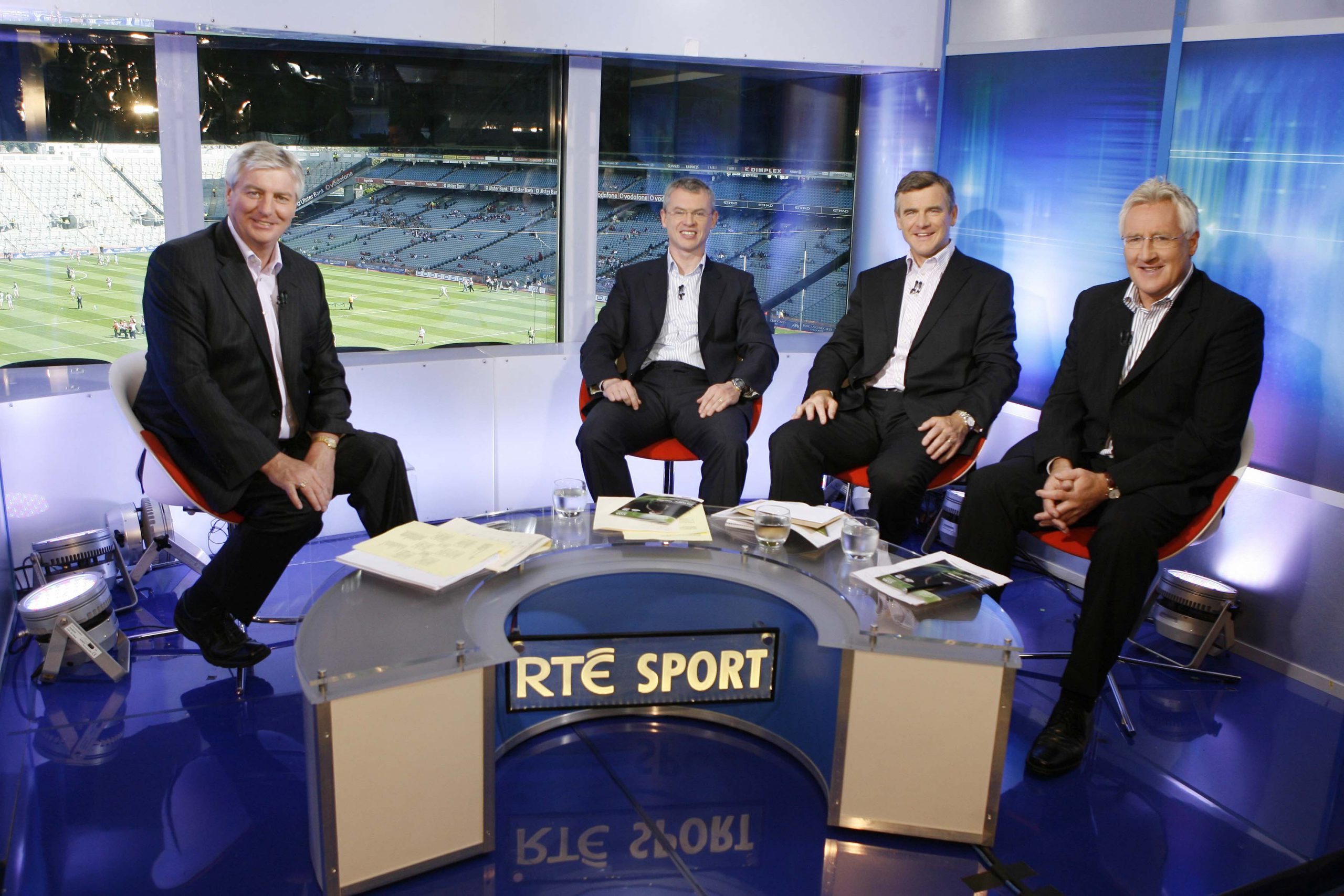 Gaelic Football and Hurling are two of the most exciting and entertaining sports in the world. The GAA has largely done a good job at staging them. They've made them a spectacle. But they've also priced out the fans at times, and made controversial decisions with regards to broadcasting rights. If you're outside of the Republic of Ireland and want to watch the matches on RTE player, the GAA don't want you to be able to, unless you invest in the very expensive GAA GO subscription service. Obviously those with an Irish internet service (in Ireland), will be able to access the RTE Player and have uninterrupted access from anywhere.
How to watch every GAA games from anywhere…
GAA games for the 2021 season will be streamed live on the RTE Player website, as well as their respective apps for iPhone, iPad, Android, Smart TV, Now TV, FireTV etc.
But these streaming services are not available to everyone, for example when you load RTE Player in the USA, Germany, UK, Netherlands, France, Spain, Portugal, Australia, Dubai, Canada etc. you will get an error message.
We're sorry but RTE Player is currently only available to viewers in the Republic of Ireland and Norther Ireland.
This is basically because their streaming services are geoblocked based on the IP address being used to access it. You must be a Irish domestic web user to access RTE Player and RTE Sport live tv streaming.
Get an Irish IP address.
If you want to watch on your Windows PC, Mac, FireTV, iPhone, iPad or Android then you can get a UK Proxy or VPN Apps from Liberty Shield, FREE for 48 hours and then from only £8.99 per month..
Prefer to watch on supported media streaming devices like Now TV, Smart TVs, Apple TV, Xbox, PS4, Roku etc? You'll need a UK configured VPN Router setup as Irish, available from only £9.99 with Worldwide Shipping available.
Furthermore; RTE Player isn't the only geographically-censored streaming services a VPN or Proxy will allow you to access.  Other Irish services like TV3 and TG4 are also available. Plus with the option to switch to our USA service whenever you like, you can access Hulu, HBO GO, Netflix and Pandora.  Essentially you can access international content from virtually anywhere!