August. The last days of the summer, and more importantly the most important time of year in Gaelic Games. GAA action is shown free in Ireland on RTE. Need an GAA VPN?
The GAA will dominate the landscape of Irish sport for the next four weekends, starting this coming weekend with the All Ireland Senior Hurling Championship semi-finals. Four teams have overcome outstanding opposition, a long season when factoring in the National League campaign, and a short turn around from last years All Ireland Championship which ended almost four months later than normal due to Covid. Fun Fact: 'GAA VPN' is one of the most searched sports phrases on Google!
Our GAA VPN articles are brought to you in partnership with EPL Index, and Dave Hendrick – host of the Two Footed Podcast, offering FREE podcasts to football fans.
Saturday and Sunday will see Croke Park invaded by fans who have travelled to Dublin full of hope that their team will triumph and advance to the All Ireland Final which is to be played at the same stadium on August 22nd.
On Saturday they will arrive from the South East and South West of the country as Waterford take on Limerick, looking for revenge in this rematch between last years All Ireland Finalists. After an incredible run which saw them rebound from defeat in the Munster Final to Limerick, Waterford had defeated Clare and shocked Kilkenny to line up against their Munster rivals at Croke Park in December, hoping to bring Liam McCarthy back to the banks of the River Suir for the first time in over 60 years. Unfortunately, they ran into a juggernaut from Limerick that simply couldn't be stopped. Despite the incredible performance of Stephen O'Keeffe in goal, a performance that prompted the brilliant journalist Simon Kuper to write that Hurling was "the best game ever invented" and remark that if it had been Ireland, rather than England, who had colonized the world "nobody would have ever heard of football", and a fantastic performance by the magnificent Stephen Bennett, Waterford simply had no answer to Limerick and were defeated by 11 points on the day.
Waterford did defeat Limerick in this year's National League and while it will have given them some measure of revenge, they will know that it will have no bearing on the outcome this weekend as Championship Hurling is a different beast to League play. Limerick have the bit between their teeth and are hunting for back to back All Ireland titles, and their third in four years. What should strike real fear into the rest of the Hurling world is the age of this Limerick team. Only three players on the panel are over the age of 30, with the vast majority being in their early to mid 20s. This is a team that will be together for many years, and should continue to improve as they reach their peak years. It's highly unlikely we ever see complete domination of Irish Hurling, in the manner in which Brian Cody's Kilkenny did during the Henry Shefflin era, again but this Limerick team is certainly set up to win plenty more.
Limerick have taken the straight forward path to this stage, winning the Munster Championship. They swept aside Cork and then mounted a comeback for the ages in a fantastic game against Tipperary. They come into the game on three weeks rest, which can often be a negative for a team as it can knock them out of rhythm but this team are incredibly committed and having grown up together they should have no problem finding form on the big stage.
Waterford were eliminated from the Munster Championship by Clare but worked their way through the qualifiers defeating Laois and Galway before turning in a remarkable performance against Tipperary in the All Ireland quarter-finals. To overcome Limerick they are going to have to repeat their quarter-final performance, and maybe even improve on it, but they have shown over the last couple of seasons that at their very best they can beat anyone.
While Limerick and Waterford are viewed by Hurling traditionalists as relative upstarts, Sunday's semi-final brings together two of Hurling's traditional big three as Kilkenny take on Cork. These two have a long standing rivalry that has seen them contest the All Ireland Final on 22 occasions, and two All Ireland Final replays on top of that! Strangely this will be only the third time they will have met at the semi-final stage, and while Cork have recorded nine Final wins against the Cats, they have never beaten them at the semi-final stage.
Kilkenny are still trying to find their way in the post-Shefflin era. While they managed to win the title in 2015, the first after the great man's retirement, they have since incurred a drought. Now normally six years would not be seen as a drought, but when you had previously won 11 All Ireland titles in 16 years you have different standards to the rest. Hurling is like a religion in Kilkenny. It's a way of life. Kids are born with a hurl in one hand and a sliotar in the other in the county of Kilkenny. They are the only county who don't have a senior football team, there's just no time or interest. It's Hurling morning, noon and night in The Marble County. Every year without a title is a wasted year. Anything less than an All Ireland title is failure. The people of Kilkenny are genuinely disturbed by the idea of the Liam McCarthy Cup spending a year anywhere other than their county, they stop just short of putting a picture of the cup on the side of milk cartons.
Cork are one of the few counties that can realistically compete in both codes each and every year, and one of the few Hurling counties that can compete with Kilkenny on a year to year basis. Despite the Cats holding a 16-10 advantage in games played between the two in the Championship, that's still far better than most counties have fared against Kilkenny over the years. Cork's last Championship win came in 2005, and when they won that title they had the most All Ireland titles over anyone. Kilkenny's true dominance came after that and saw them open up a solid advantage, now having 36 to Cork's 30, but Cork still sit in second place, two ahead of Tipperary and 21 ahead of anyone else. Cork are desperate to win the All Ireland this year and believe they have a real chance. The feeling after their defeat to Limerick in the Munster semi-finals was that they had lost the game by underperformance, rather than it being down to Limerick outplaying them. Whether that is routed in reality, we may soon find out.
Kilkenny won the Leinster Championship by defeating Wexford and Dublin and, like Limerick, will head into the weekend well rested. With Brian Cody still at the helm, there is no chance of complacency from the Cats this weekend. Cody is unquestionably the greatest manager in the history of the sport and his 11 All Irelands leave him well clear of the rest of the field. In fact, you can combine any four other managers from the last 50 years – managers were only introduced into GAA in the early 70s with panels of selectors used before that, and they highest combined total of All Irelands they could have would only match Cody's 11 but not surpass him. This may not be a vintage Kilkenny team, but they still have a vintage manager.
Cork on the other hand had to make their way through the qualifiers, defeating Clare before a comprehensive win over Dublin in the quarter-finals secured their date with their old rivals. The Rebels will be the underdog going into the weekend, but that's perfect for them. Cork always play better as the underdog, succeeding when nobody expects them to. It's part of the make-up of the county and extends to all aspects. Tell a Cork man he can't dig a hole and he'll build you a tunnel to Australia, as the saying goes.
Both games are pretty evenly balanced, both are well worth the watch. Chances are that at least one of them turns out to be an absolute belter.
All Ireland semi-final weekends are one of the biggest events in Irish sport. Big games with high stakes, what more could a GAA fan ask for? Well perhaps they'd ask for better access to the coverage? If you're an Irish ex-pat living abroad, or you just have an interest in the sport, then the best way to watch the games are by using the RTE Player app. Click here and let us help you.
Don't have a Liberty Shield VPN? No problem, I've got your back. Click here, pick your package and then use my code – EPLBLOG to get 20% off your purchase! Now, go listen to my Two Footed Podcast!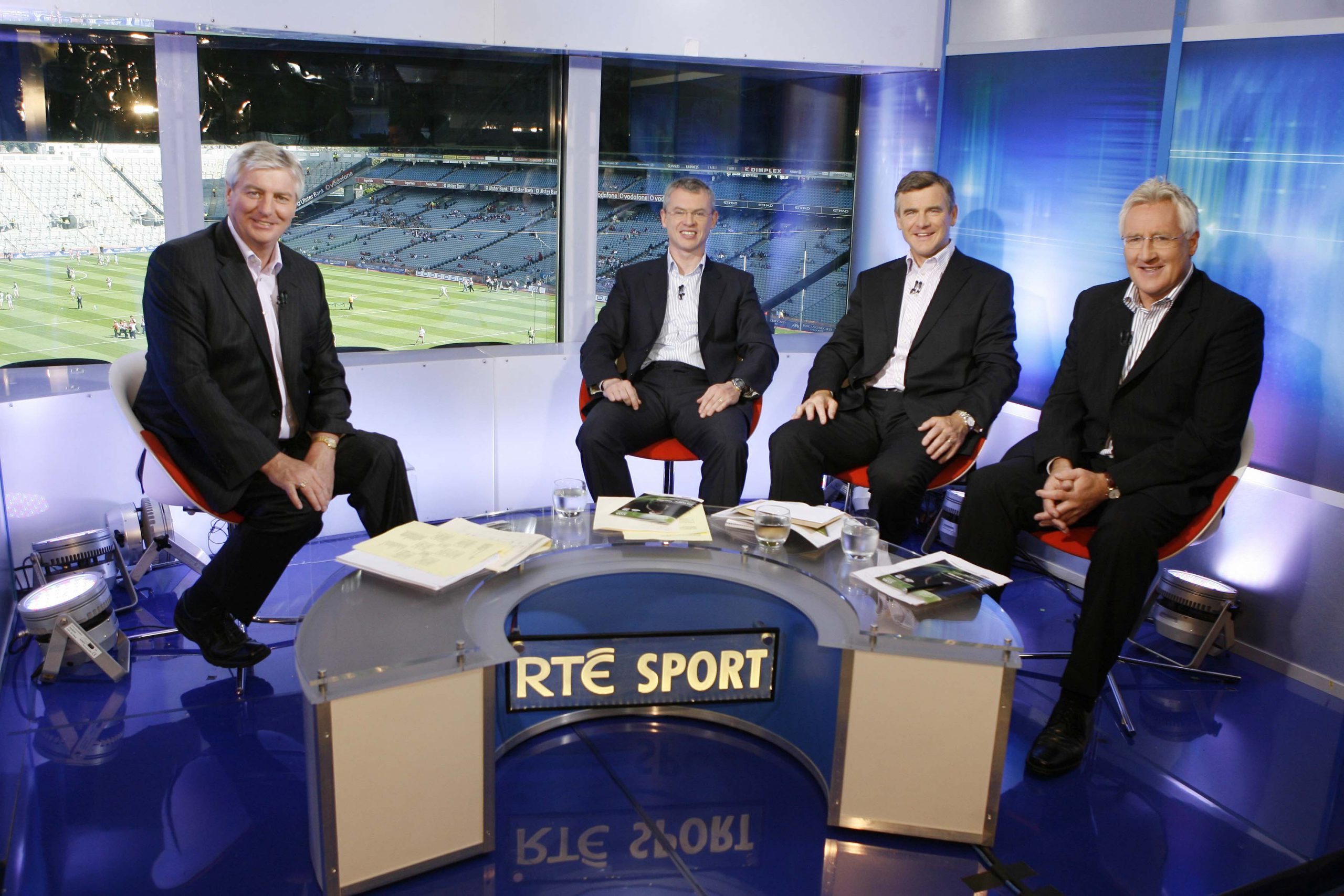 Gaelic Football and Hurling are two of the most exciting and entertaining sports in the world. The GAA has largely done a good job at staging them. They've made them a spectacle. But they've also priced out the fans at times, and made controversial decisions with regards to broadcasting rights. If you're outside of the Republic of Ireland and want to watch the matches on RTE player, the GAA don't want you to be able to, unless you invest in the very expensive GAA GO subscription service. Obviously those with an Irish internet service (in Ireland), will be able to access the RTE Player and have uninterrupted access from anywhere.
How to watch every GAA games from anywhere…
GAA games for the 2021 season will be streamed live on the RTE Player website, as well as their respective apps for iPhone, iPad, Android, Smart TV, Now TV, FireTV etc.
But these streaming services are not available to everyone, for example when you load RTE Player in the USA, Germany, UK, Netherlands, France, Spain, Portugal, Australia, Dubai, Canada etc. you will get an error message.
We're sorry but RTE Player is currently only available to viewers in the Republic of Ireland and Norther Ireland.
This is basically because their streaming services are geoblocked based on the IP address being used to access it. You must be a Irish domestic web user to access RTE Player and RTE Sport live tv streaming.
Get an Irish IP address.
If you want to watch on your Windows PC, Mac, FireTV, iPhone, iPad or Android then you can get a UK Proxy or VPN Apps from Liberty Shield, FREE for 48 hours and then from only £8.99 per month..
Prefer to watch on supported media streaming devices like Now TV, Smart TVs, Apple TV, Xbox, PS4, Roku etc? You'll need a UK configured VPN Router setup as Irish, available from only £9.99 with Worldwide Shipping available.
Furthermore; RTE Player isn't the only geographically-censored streaming services a VPN or Proxy will allow you to access.  Other Irish services like TV3 and TG4 are also available. Plus with the option to switch to our USA service whenever you like, you can access Hulu, HBO GO, Netflix and Pandora.  Essentially you can access international content from virtually anywhere!