With teams looking to secure their place at Croke Park, GAA 2021 is at the business end of things! GAA action is shown free in Ireland on RTE. Need an GAA VPN?
Last weekend's All Ireland Hurling semi-finals provided quite a one-sided game as Limerick dominated Waterford, and an all-time classic tussle between Kilkenny and Cork that went to extra-time before the Rebels were able to pull away and secure their spot in an all Munster final to be played at Croke Park on Sunday, August 22nd. Fun Fact: 'GAA VPN' is one of the most searched sports phrases on Google!
Our GAA VPN articles are brought to you in partnership with EPL Index, and Dave Hendrick – host of the Two Footed Podcast, offering FREE podcasts to football fans.
This weekend we get the All Ireland Football semi-finals, with the four provincial Champions taking to Croke Park to compete for a spot in this years Final, which will be held at the same venue on Sunday, August 29th.
On Saturday, all conquering Leinster Champions Dublin, in search of a seventh Championship in a row and a ninth in the last 11 years, will take on a team that have experienced more heartbreak over the past decade than any other who have fallen victim to this historic Dublin dynasty. Four times in the past decade, these sides have lined up in the All Ireland final and four times Dublin have been victorious. Indeed, in the past 25 years Mayo have reached nine All Ireland finals, one more than Dublin and second only to Kerry's 13 in that time. The difference is that while Dublin have won all eight of their finals, and Kerry won seven of their 13, Mayo have lost each and every time.
It's not just finals in which Dublin have crushed Mayo dreams. In 2015 and 2019, Dublin knocked them out at the semi-final stage. In 17 meetings with Dublin, at Championship level, Mayo can only point to two victories. Semi-final wins in 2006 and 2012. There have been four draws, while Dublin have won 11. Including five finals overall. Dublin are very much to boogeyman where Mayo are concerned.
This has been the Golden Era of Mayo football but as yet, for all the talent they have produced and all the hard work they have put in, they have not one single All Ireland Championship to show for it. The county have won three All Ireland titles in their history but this year marks the 70th anniversary of the last one. Never have they been able to sustain such a high level for so long. They are one of the truly elite teams now, and have been for a while but what will it mean in 50 years if they don't have at least one title to show for it?
Dublin are also experiencing a Golden Era, but having had 22 titles before this past 11 year run began, they were always considered one of the strongest teams. Even during barren spells, Dublin always began years as one of the favourites to bring Sam home. Whether or not they had any business in the discussion mattered little. Even when they couldn't win Leinster because Meath were dominant, the pre-Championship chatter would always include them as a team who could potential win it all. They're the Real Madrid of Gaelic Football. All the money, all the facilities, a massive advantage in terms of the volume of players they can select from. Despite being the third smallest county in the country, Dublin has by far the biggest population at 1.4million people. On an Island of less than 7million people, that's 20% of the entire island. The next largest is Antrim, home to less than half the amount and utterly useless at football. Then Cork at 550,000. Put another way, if you combine the populations of every other county in Leinster, it's still less than that of Dublin.
For many years, Dublin failed to harness that enormous advantage. They failed to capitalise on the financial advantage, or the benefits of the superior facilities available to them. But in the past 11 years, they have taken advantage of it all and the success has been staggering. Provincial and national dominance at an unprecedented level. With that success though, comes more pressure and for Dublin in 2021 anything less than another All Ireland will be seen as failure, while succeeding in their mission is merely viewed as par for the course. Victims of their own success? Absolutely. They won't care as long as they continue to win but defeat this Saturday, or in the final if they advance will bring the wolves to the door locally, and laughter from the four corners of Ireland.
Dublin breezed through Leinster, and Mayo conquered Connacht in similar fashion. Nobody has given Dublin more problems over the years than Mayo and the men from the Maritime County will be hoping that this can be their year. The year they finally vanquish the men from The Pale.
On Sunday, it will be Munster vs Ulster as Kerry take on Tyrone in what should also be a tremendous game. Both overcame tough challenges at provincial level with an air of arrogance and comfort, but will be aware that there's not much to pick between them this weekend.
The sides have met seven times in Championship play before this weekend, with Kerry holding a 4-3 advantage. Meetings between the counties have become more frequent in the past 20 as the rise of Ulster football coincided with the greatest team in Tyrone's history. Have played just once in the previous 100 plus years of the Championship, the sides have met six times at semi-final or final stage in the last 20.
Those six meetings have been divided three apiece with Tyrone winning all three in the 2000s, and Kerry winning the three in the 2010s. We'll find out who gains the upper hand for the 2020s this Sunday but both teams will be desperate to advance and have the chance to win the Sam Maguire Cup.
Kerry won the last of their record 37 All Ireland Championships in 2014, in a place where Football stands above everything else that is completely unacceptable and the seven year wait for another represents only the third time in the 98 years since they won their first that they have gone six or more years without bringing Sam for a spin around the Ring of Kerry. Manager Peter Keane was seen as rather fortunate to keep his job after last season's disastrous campaign that saw them fail to reach the Munster Final, and while this is only his third year in the job he knows he won't get much more time to end the drought. The Kingdom doesn't just expect success, it demands success.
The Red Hands don't have Kerry's great history of success but there can be no doubt that they have become a force to be reckoned with over the past 20 years. With three All Ireland titles in the 00s, they were the second best team of the decade behind only Kerry, the team they overcame to win it all in both 2005 and 2008.
When legendary manager Mickey Harte retired last year, there were doubts over the future of Tyrone football but joint managers Feargal Logan and Brian Dooher.
Don't have a Liberty Shield VPN? No problem, I've got your back. Click here, pick your package and then use my code – EPLBLOG to get 20% off your purchase! Now, go listen to my Two Footed Podcast!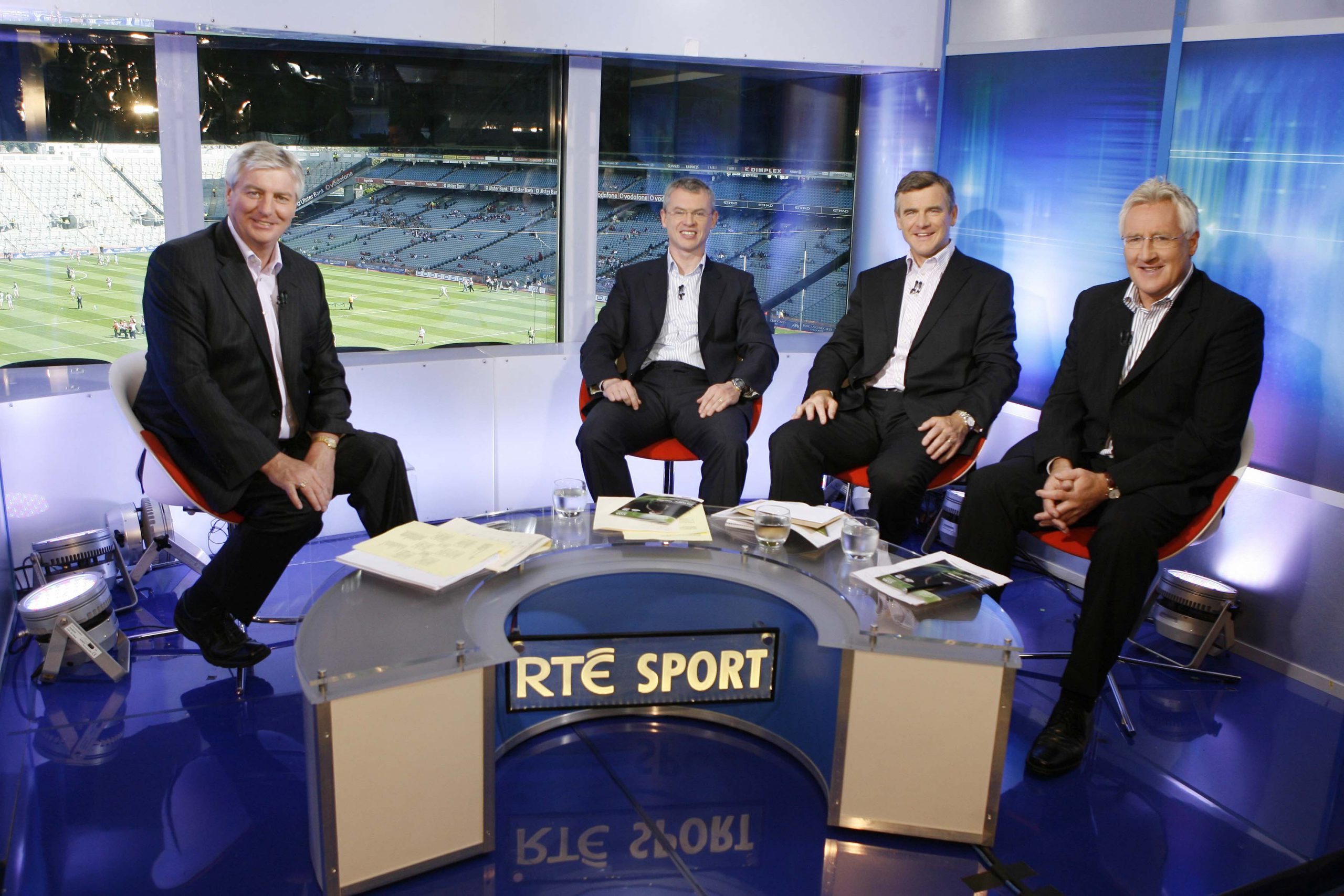 Gaelic Football and Hurling are two of the most exciting and entertaining sports in the world. The GAA has largely done a good job at staging them. They've made them a spectacle. But they've also priced out the fans at times, and made controversial decisions with regards to broadcasting rights. If you're outside of the Republic of Ireland and want to watch the matches on RTE player, the GAA don't want you to be able to, unless you invest in the very expensive GAA GO subscription service. Obviously those with an Irish internet service (in Ireland), will be able to access the RTE Player and have uninterrupted access from anywhere.
How to watch every GAA games from anywhere…
GAA games for the 2021 season will be streamed live on the RTE Player website, as well as their respective apps for iPhone, iPad, Android, Smart TV, Now TV, FireTV etc.
But these streaming services are not available to everyone, for example when you load RTE Player in the USA, Germany, UK, Netherlands, France, Spain, Portugal, Australia, Dubai, Canada etc. you will get an error message.
We're sorry but RTE Player is currently only available to viewers in the Republic of Ireland and Norther Ireland.
This is basically because their streaming services are geoblocked based on the IP address being used to access it. You must be a Irish domestic web user to access RTE Player and RTE Sport live tv streaming.
Get an Irish IP address.
If you want to watch on your Windows PC, Mac, FireTV, iPhone, iPad or Android then you can get a UK Proxy or VPN Apps from Liberty Shield, FREE for 48 hours and then from only £8.99 per month..
Prefer to watch on supported media streaming devices like Now TV, Smart TVs, Apple TV, Xbox, PS4, Roku etc? You'll need a UK configured VPN Router setup as Irish, available from only £9.99 with Worldwide Shipping available.
Furthermore; RTE Player isn't the only geographically-censored streaming services a VPN or Proxy will allow you to access.  Other Irish services like TV3 and TG4 are also available. Plus with the option to switch to our USA service whenever you like, you can access Hulu, HBO GO, Netflix and Pandora.  Essentially you can access international content from virtually anywhere!