The NFL 2021/22 season is serving up more questions than answers. With all NFL action shown on Sky Sports in the UK and you can you also access NFL Game Pass International with a UK VPN.  If you use a USA VPN then you can access the America version of NFL Gamepass as well as NFL streaming networks like NFL Network, ESPN, CBS, Amazon Prime Video, NBC Sport and Fox; as well as their streaming partners lie Hulu, SlingTV and FuboTV. Need an NFL VPN?
Through two weeks of the 2021 NFL season we've already seen a lot of surprising results with disappointing performances being rife amongst teams, and individual players, that we normally expect to maintain much higher standards. It seems like half the teams in the league are already wondering if the need to make a change at one of the co-ordinator position because either their offense can't move the ball or their defence can't get any stops. Fun Fact: 'NFL VPN' is one of the most searched sports phrases on Google!
Our NFL VPN articles are brought to you in partnership with EPL Index, and Dave Hendrick – host of the Two Footed Podcast, offering FREE podcasts to football fans.
The US media covers sports in a very different way to how we do it this side of the pond. Americans obsess on sports, in particular the NFL and consume 24/7 coverage that is riddled with hyperbolic takes that often brings pressure on coaching staffs at ridiculously early points in the season. It also means that whenever there's a star player who wants to change teams, it gets talked about a lot more. The media coverage often creates rifts between players and teams, and agents and teams. A situation can often go from discontent to an untenable position purely based on the media coverage and the impact that has on fanbases.
We're seeing this again this season with multiple coaches and co-ordinators already on the hotseat, even those who work on teams that have started well. Kliff Kingsbury's Arizona Cardinals are 2-0 but Kingsbury gets no credit because of media narratives built around him the past two seasons, and certain media members refusal to admit they may have called something wrong. As we head into week three, all of that noise will have to be blocked out by coaches and players who need to focus in on getting the right result this weekend.
It's far from a classic line up of games it must be said. It's largely what Bill Simmons would refer to as a "poopfecta" but there are a couple of games that are almost certain to be a great watch.
Let's start with an early game on Sunday as the Kansas City Chiefs welcome the Los Angeles Chargers to Arrowhead Stadium in an exciting match-up between two of the best Quarterbacks in the league. Patrick Mahomes and Justin Herbert will, along with Josh Allen of Buffalo, Kyler Murray of Arizona and potentially Trevor Lawrence of Jacksonville, be the faces of the NFL for many years to come. Mahomes sits atop the pile, widely regarded as the best QB in the NFL right now regardless of age but when you start to look at the names of 26 year old and younger QBs you begin to see that the NFL is potentially headed for somewhat of a golden era with great talent spread across the league.
Both of these teams have begun the season 1-1. The Chiefs came from behind to beat Cleveland in week one but lost a shoot-out against the Ravens who's own star young QB Lamar Jackson got his first win against Mahomes. The Chiefs have shown one massive flaw so far, and it's one they will absolutely need to address if they are to have any chance of making it back to the SuperBowl for the third straight time. They can not stop the run. Cleveland and Baltimore are, without doubt, two of the best rushing teams in the NFL but the manner in which they carved up the Chiefs is massively concerning. Especially in the case of Baltimore who lost their top three running backs to injury before the season began.
The Chargers aren't a big running team, preferring to put the game in the hands of Herbert, but in Austin Ekeler they do have a player capable of gaining a lot of yards if the defence isn't on point. The Chargers won their opener against Washington but suffered a somewhat surprising defeat against the Cowboys in one of last weeks suggested games. Herbert has not yet hit his stride this season, with that shaky offensive of the Chargers really struggling in pass protection.
As divisional rivals, we're going to be treated to Mahomes vs Herbert twice a year for the next decade or more. Last season the teams split their two meetings though the Chiefs rested most of their starters for the week seventeen meeting having already secured a playoff berth. The first game between the two was an extremely close encounter that the Chiefs won with a field goal in overtime. Another tight game like that would be ideal.
After that showdown in Kansas City we head west to San Francisco where Levi's Stadium will be the venue for the San Francisco 49ers meeting with the Green Bay Packers. In a weird scheduling abnormality this is the third meeting in three seasons between the two sides and all three have taken place in San Francisco. The two sides have split the games with the 49ers winning in 2019 and the Packers winning in 2020.
This game doesn't have the elite Quarterback match-up of the Chiefs vs the Chargers because even though Aaron Rodgers is undoubtedly still a top three player in the league, and the reigning MVP, the 49ers don't possess one of the truly great QBs. Jimmy Garoppolo is no slouch, and the Niners are much better when he's under centre than they are when he isn't, he's yet to show the type of durability required to take a place among the top tier and there are huge doubts over his future with the franchise after they mortgaged their future to trade up in the draft and take Trey Lance with the third overall pick.
What's really exciting about this game is the coaching match-up. Kyle Shanahan is widely viewed as the greatest offensive mind in the game right now and his coaching tree is already looking very impressive despite his young age. One person from that tree is Matt LaFleur of the Packers. LaFleur served as the QBs coach under Shanahan with the Houston Texans, the Washington Football Team and the Atlanta Falcons. He knows Shanahans scheme inside and out. He, along with LA Rams coach Sean McVey are the two coaches in the NFL best positioned to pass information to their defensive co-ordinators that could slow down the 49ers and give Green Bay a big advantage. Though LaFleur, like his mentor, is an offensive coach the most interesting part of this game will be how his defence performs. Can Shanahan make the necessary adjustments?
The Packers have started the season 1-1. They were stomped by the New Orleans Saints in a big upset in week one before coming from behind to beat Detroit last time out. The Packers defence has not looked good thus far and will need a big improvement to handle what San Francisco throws at them. San Francisco meanwhile are 2-0 with a win over the Lions of their own followed by a win over the Eagles. They were expected to win both games and perhaps made harder work of both than expected but the result is really all that matter and all they will care about this Sunday is that their record reads 3-0 after the siren goes.
No matter where you are in the world, you can use your Liberty Shield VPN to find a way to watch these games. The majority of them promise to be fantastic battles.
Don't have a Liberty Shield VPN? You're missing out! Click right here to check out what we can offer you, and use the code EPLBLOG to get 20% OFF at check-out.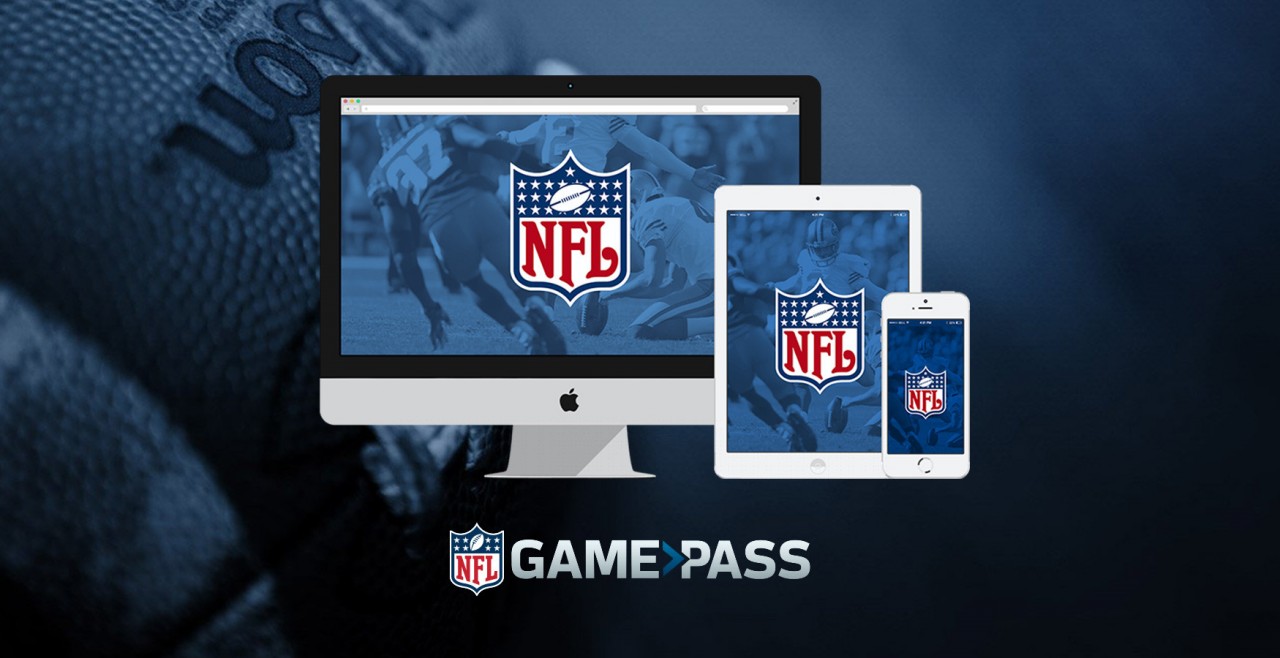 How to use an NFL Game Pass VPN to watch live streaming of every NFL live from anywhere…
The American domestic version of NFL Game Pass is only available to users located within the United States, Bermuda, Antigua, the Bahamas, and any U.S. territories. However this version doesn't show any live matches.
The International version of NFL Game Pass, which offers a 7 Day Free Trial; is an all together different proposition. Offering live streaming of every NFL match.
There are different pricing options based on your location. You can save money by using your VPN or Proxy to connect to a location outside the USA and signing up for a European or International NFL Game Pass subscription. That way you can skirt around those pesky blackouts and watch every NFL game whenever you want!
Your guide to using NFL Game Pass VPN…
🇪🇺 Use any of our European VPN or Proxy locations so you can order an International version of NFL Game Pass:
Get Liberty Shield
Connect to our VPN or Proxy with UK, Ireland, Germany, Spain, Switzerland or France
Go to https://www.nflgamepass.com/en (the European non-USA version will load)
Purchase your NFL Game Pass (prices below) with live streaming of every match included.
Get NFL 7 Day Free Trial and Start watching!
🇬🇧 What about UK NFL Blackouts?
NFL matches shown live in the UK (and Ireland) by Sky Sports will be blacked out, even with the European version of NFL Game Pass. However, if you connect to our VPN using Germany, Spain, Switzerland or France the live match will be shown..
How do I order an NFL VPN?
If you just want to watch on your PC, Mac or iPad. Then you can get a European Proxy or VPN from Liberty Shield, FREE for 48 hours and then from only £8.99 per month..
Prefer to watch on supported media streaming devices like Apple TV or Xbox? You'll need a European configured VPN Router, available from only £9.99 with Worldwide Shipping available.
Of course NFL Game Pass isn't the only geographically-censored streaming service a VPN or Proxy will allow you to access.  Other USA services like Hulu, HBO, Netflix and Pandora are available. Plus with the option to switch to our UK service whenever you like. You can also access BBC iPlayer, BBC Sport, ITV Hub, 4OD, Sky Go and Now TV. Essentially you can access international content from virtually anywhere!