The final weekend of the 2021/22 NFL regular season has arrived and it promises to be a fun one! With all NFL action shown on Sky Sports in the UK and you can you also access NFL Game Pass International with a UK VPN.  If you use a USA VPN then you can access the America version of NFL Gamepass as well as NFL streaming networks like NFL Network, ESPN, CBS, Amazon Prime Video, NBC Sport and Fox; as well as their streaming partners lie Hulu, SlingTV and FuboTV. Need an NFL VPN?
This weekend is when playoff dreams come true, or are crushed for another year. Many teams are already assured of their place in the post-season but still have to battle for seeding. So far 11 teams have clinched play-off berths. Fun Fact: 'NFL VPN' is one of the most searched sports phrases on Google!
Our NFL VPN articles are brought to you in partnership with EPL Index, and Dave Hendrick – host of the Two Footed Podcast, offering FREE podcasts to football fans.
In the AFC the Tennessee Titans, the Kansas City Chiefs, the Cincinnati Bengals, the Buffalo Bills and the New England Patriots have secured spots and as things stand, would rank 1-5 for the playoffs. That leaves two spots open. The Indianapolis Colts and LA Chargers are currently in pole position to claim the last two spots, but the Las Vegas Raiders, Pittsburgh Steelers and Baltimore Ravens all stand ready to bounce if either the Colts or Chargers slip up.
A Chargers slip-up will mean that the Raiders make the playoffs as those two teams are set to meet in the late game on Sunday Night. With their home crowd behind them at the incredible Allegiant Stadium, the Raiders must be seen as favourites heading into the game but the Chargers won't really care about the crowd because they rarely, if ever, have home field advantage. Since moving to LA from San Diego, they have lost their game-going fans and sit in the shadow of the Rams. The Raiders are a much bigger brand, a much bigger draw and Vegas has embraced them so their own move form Oakland to the desert hasn't seen them harmed in terms of home support. This one should be an excellent game to wrap up the weekend and will likely come down to a shootout between QBs Derek Carr and Justin Herbert. For the Raiders to make the playoffs this season after the upheaval they have experienced with Jon Gruden's departure and the Henry Ruggs incident, would represent a massive positive for the franchise.
The Colts will almost certainly earn their way in because they face the hapless Jacksonville Jaguars. Jacksonville have absolutely nothing to play for, and likely want to secure the top pick in the 2022 NFL draft so it might not be out of line to suggest that they will want to lose this game to avoid losing the number one pick to the Detroit Lions. If, by some complete miracle, the Colts do throw this away, then the Ravens and Steelers have a chance to make the post-season.
They will face each other in Baltimore at 6pm UK time in the latest instalment of the NFL's best rivalry. The Ravens have been one of the disappointments of the season, though injuries and Covid can be blamed for most of their struggles. They will want to end their season on a high and while even a win might not be enough to gain them a playoff berth, a win over the Steelers is something they will value highly. In particular because this may well be the final came of Steelers' QB Ben Roethlisberger's Hall of Fame career. Big Ben hasn't made any formal announcement yet, but widespread reports suggest that he plans to walk away from the game after this season. Draft with the 11th pick of the 2004 NFL Draft, Roethlisberger led the Steelers to two SuperBowl victories in his first five years and has put together an incredible statistical career that sees him fifth in career passing yards behind only Tom Brady, Drew Brees, Peyton Manning and Brett Favre, and eighth all time in touchdowns thrown behind the same four players, Aaron Rodgers, Philip Rivers and Dan Marino. He heads into Sunday only three behind Marino, and four behind Rivers, so he may well want to go out all guns blazing and try to hurl himself up into sixth place on that particular list. Always the gunslinger, that could just as easily end in disaster as success but Big Ben has never shied away from letting it fly.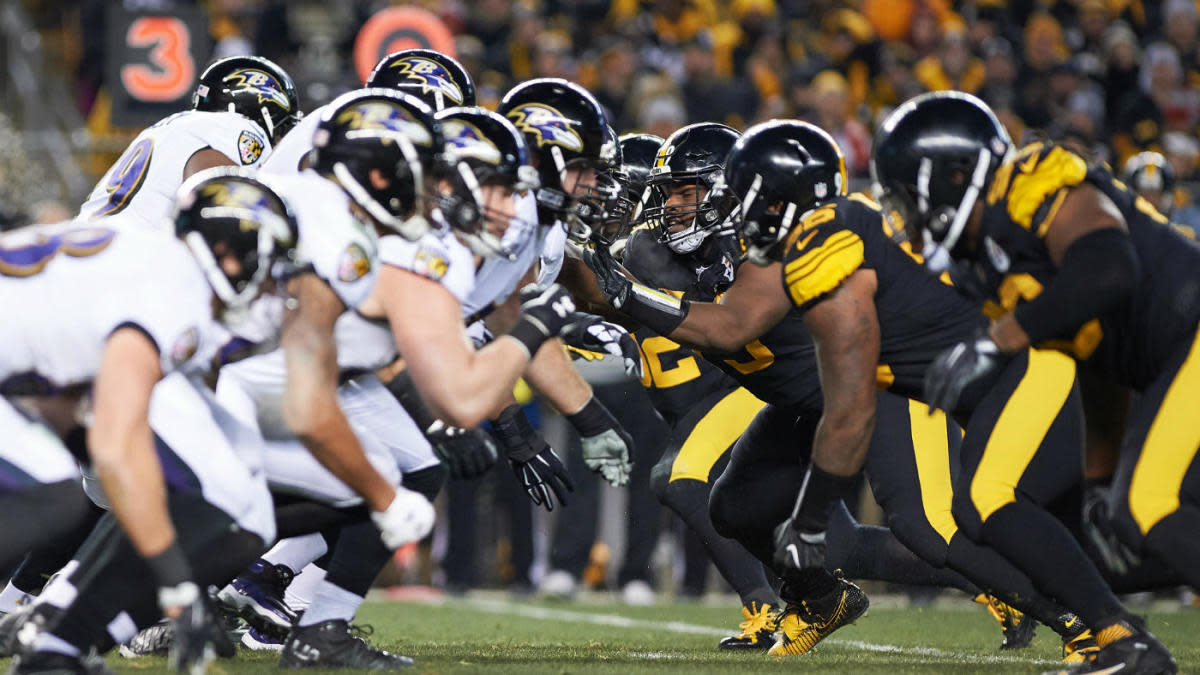 In the NFC, the Green Bay Packers, the LA Rams, the Tampa Bay Buccaneers, the Dallas Cowboys and the Arizona Cardinals have all secured playoff perths and would enter the playoffs ranked 1-5 if they started tomorrow. The Philadelphia Eagles have also clinched, but they would enter the playoffs ranked seventh rather than sixth on head to head records. The San Francisco 49ers would claim that sixth seed with a win this weekend, while the New Orleans Saints are the ones needing results elsewhere to go there way.
The 49ers travel south to face the Rams at SoFi Stadium hoping that they didn't leave it too late to turn their season around. Having gone 3-5 through their first eight games, the Niners have gone and impressive 6-2 over the last eight weeks, but they'll know that the Rams will be a tough out on Sunday. One thing in their favour is that the Rams have already secured their playoff spot so they might rest players but with seeding so important it's unlikely that Sean McVey will be too generous in terms of weakening his team. The Niners will have to be at their best to be playing football beyond this week and if they're not it's been suggested that Kyle Shanahan might find himself coming under increased scrutiny as this would represent a fourth season missing the playoffs from his five in charge.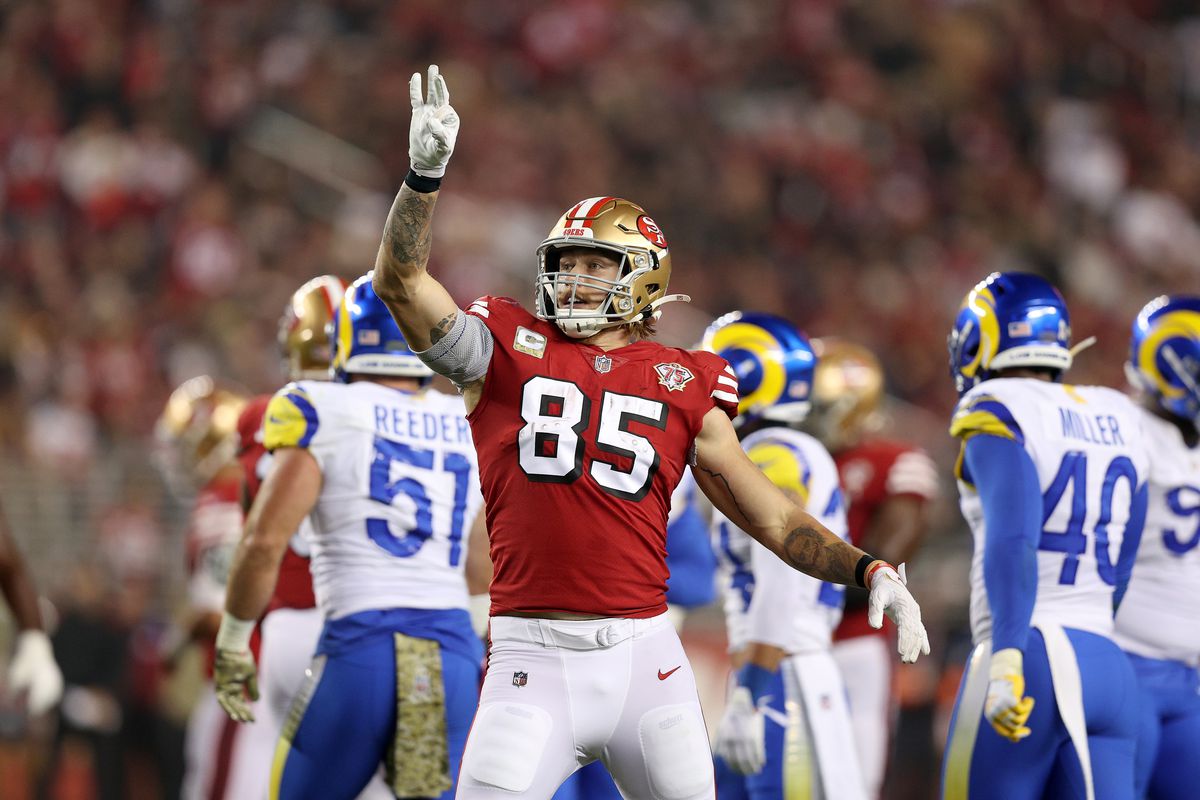 If the Niners lose in LA, then the Saints will jump the queue and find themselves doing what seemed unlikely in the pre-season, playing in the post-season. When Drew Brees retired in March, some wondered if the Saints might begin the process of a complete rebuild. With a terrible salary cap situation, caused by attempting to rinse every last morsel of competition out of the roster to maximise their years with a Hall of Fame QB, and no elite level QB on their roster anymore, some wondered if the time had finally come to blow it up and start over. Those people did not account for the fact that Sean Payton is one of the greatest to ever roam an NFL sideline and rebuilding is not something he wanted to entertain.
The Saints enter the final weekend 8-8, an outstanding achievement for Payton in and of itself. With this roster, the injuries and Covid issues he's had to deal with, to be .500 entering the final week is to applauded. But Payton doesn't want applause or acclaim, those are things for when he retires. He wants to be in the playoffs. This is his 15th year as Head Coach, 16th if you count the season he was forced to sit out due to suspension in 2012 following the Bountygate Scandal, and the Saints have only missed the playoffs five times. It would be cruel on Payton if this season ended with a winning record but no post-season spot.
They head to Atlanta to take on NFC South rivals the Falcons and will know that they this being a road game might actually suit them. The Saints are 5-3 on the road, whereas the Falcons are only 2-5 at home. Both sides have struggled in their home stadiums, and indeed the Falcons defeated the Saints at the Superdome back in November. The Falcons are playing only for pride, and rivalry, whereas the Saints are playing to play some more. They could face the heartbreak of winning and then having to sit around waiting to hear the result from LA before knowing whether they can celebrate but two things are certain. They will be well prepared before the game, and with the upmost respect to Arthur Smith, they will be the better coached team on the day.
Don't have a Liberty Shield VPN? You're missing out! Click right here to check out what we can offer you, and use the code EPL599 to get a £5.99 OFF a monthly subscription (making the cost only £1 for a month) at check-out.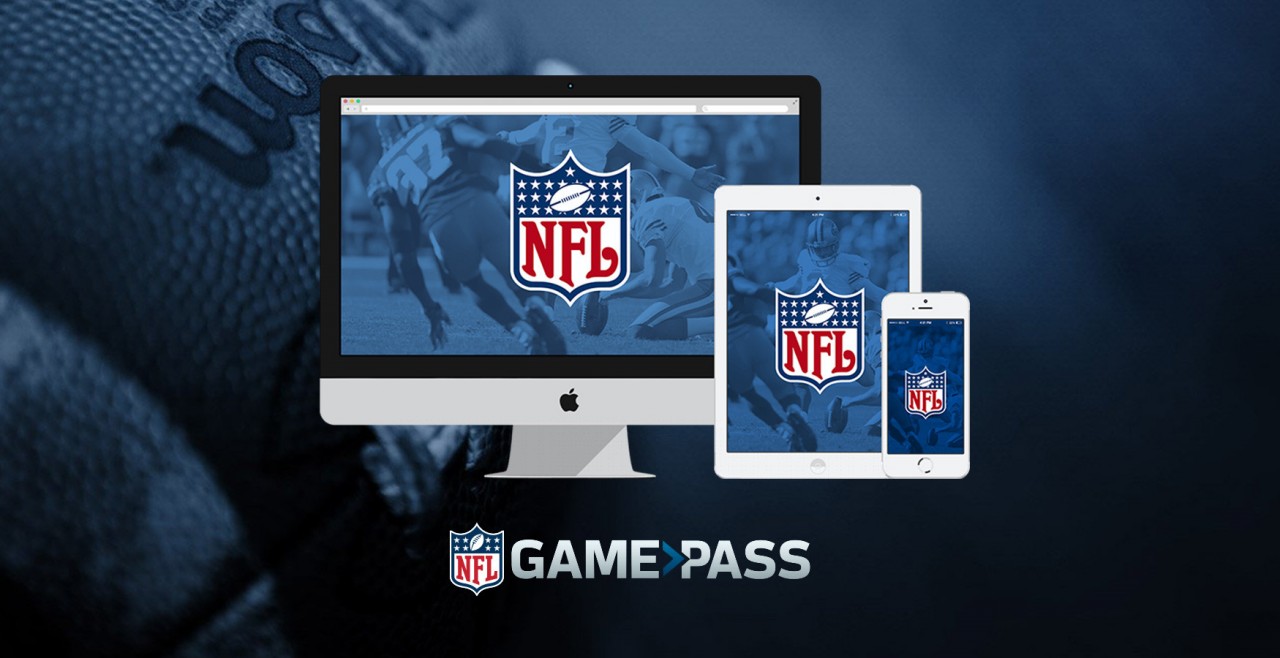 How to use an NFL Game Pass VPN to watch live streaming of every NFL live from anywhere…
The American domestic version of NFL Game Pass is only available to users located within the United States, Bermuda, Antigua, the Bahamas, and any U.S. territories. However this version doesn't show any live matches.
The International version of NFL Game Pass, which offers a 7 Day Free Trial; is an all together different proposition. Offering live streaming of every NFL match.
There are different pricing options based on your location. You can save money by using your VPN or Proxy to connect to a location outside the USA and signing up for a European or International NFL Game Pass subscription. That way you can skirt around those pesky blackouts and watch every NFL game whenever you want!
Your guide to using NFL Game Pass VPN…
🇪🇺 Use any of our European VPN or Proxy locations so you can order an International version of NFL Game Pass:
Get Liberty Shield
Connect to our VPN or Proxy with UK, Ireland, Germany, Spain, Switzerland or France
Go to https://www.nflgamepass.com/en (the European non-USA version will load)
Purchase your NFL Game Pass (prices below) with live streaming of every match included.
Get NFL 7 Day Free Trial and Start watching!
🇬🇧 What about UK NFL Blackouts?
NFL matches shown live in the UK (and Ireland) by Sky Sports will be blacked out, even with the European version of NFL Game Pass. However, if you connect to our VPN using Germany, Spain, Switzerland or France the live match will be shown..
How do I order an NFL VPN?
If you just want to watch on your PC, Mac or iPad. Then you can get a European Proxy or VPN from Liberty Shield, FREE for 48 hours and then from only £8.99 per month..
Prefer to watch on supported media streaming devices like Apple TV or Xbox? You'll need a European configured VPN Router, available from only £9.99 with Worldwide Shipping available.
Of course NFL Game Pass isn't the only geographically-censored streaming service a VPN or Proxy will allow you to access.  Other USA services like Hulu, HBO, Netflix and Pandora are available. Plus with the option to switch to our UK service whenever you like. You can also access BBC iPlayer, BBC Sport, ITV Hub, 4OD, Sky Go and Now TV. Essentially you can access international content from virtually anywhere!