The UAE, the United Arab Emirates, has blocked what are called VoIP apps like Viber, WhatsApp and Skype, for calling, in their jurisdiction, leaving potentially hundreds of thousands of people unable to connect with relatives and friends in their countries of origin. Liberty Shield has a simple solution to Unblock UAE Viber calling.
The UAE, the United Arab Emirates, is ranked 37th in the world by libertarian Cato Institute's index of economic freedom, but in most other freedom indices they are ranked far lower. The Economist magazine, bastion of modern conventional thinking, ranks the UAE 147th in the world in its affiliated Democracy Index. UAE have blocked VoIP, Voice over Internet Protocol, calls. No one is surprised at this latest contravention of human freedom. Fortunately, in this instance, there is an easy workaround. Read on for details of how to Unblock UAE Viber calling.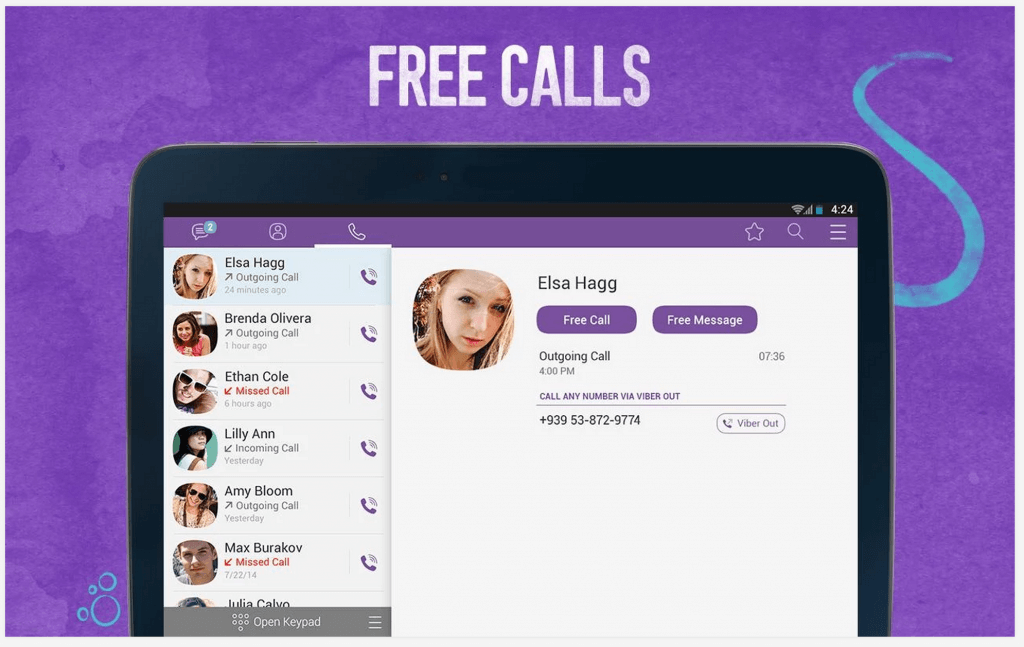 "The Telecommunications Regulatory Authority clarifies that there is no change in the UAE's Voice over Internet Protocol policy," the UAE regulator has said. "TRA reconfirms that any applications or services of this type must comply with the applicable regulatory framework."
In reality WhatsApp calling, and Skype, are no longer functional in the UAE, leaving hundreds of thousands of expats, and millions of UAE natives, in the lurch. Just another in a long series of infringements of their natural rights.
Whether this current infringement is fully motivated by the UAE's desire to curb its citizens freedoms, just another example of their paranoid response to issues of internet freedom in general, or is partly motivated by the vast revenue declines in traditional telecommunication companies at the hands of these VoIP competitors, is a debate many observers of corporate and nation state restrictions are having. This latest episode comes in the wake of the top U.S. media regulator's decision to end rules protecting an open internet. The trends are moving in only one direction in terms of human freedom.
All of this makes it more and more essential that internet users take the management of their own security and freedom into their own hands.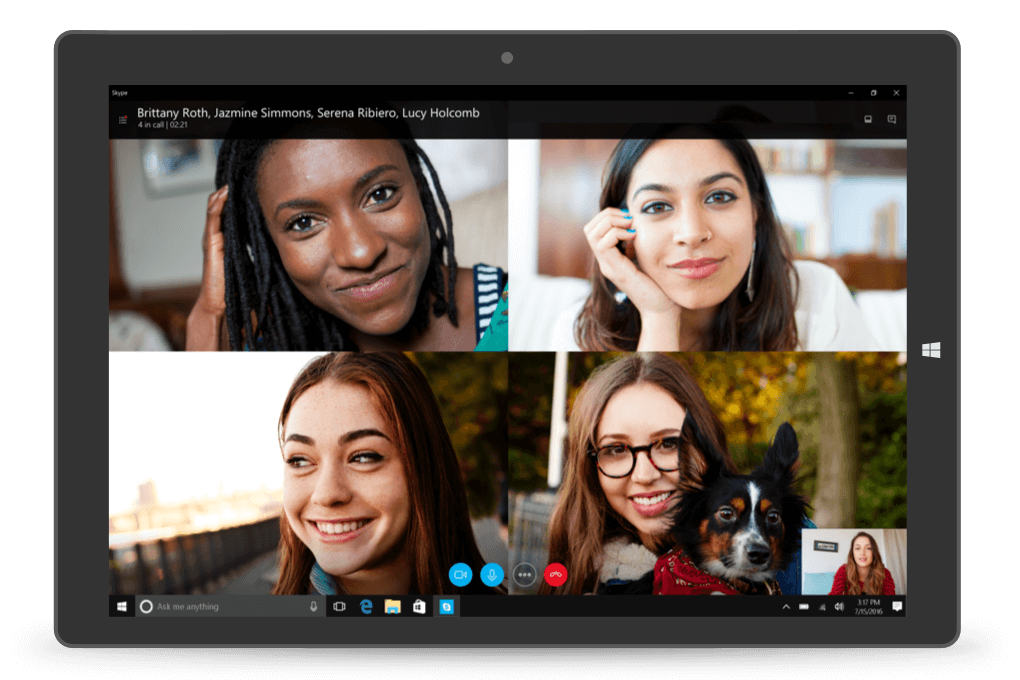 Since the Snowden revelations into mass surveillance by the NSA, the trends have been moving toward restriction upon individual's online freedoms. Authoritarian regimes are only more flagrant in their restrictive practices. In reality those in western nations are subject to increasing surveillance, and the threat of more and more of their online freedoms coming under restriction, or being eradicated entirely. Everything below applying to our method to Unblock UAE Viber calling, should be used in every area of an individual's protection of their online freedoms, no matter where they live.
Unblock UAE Viber calling
The UAE, the United Arab Emirates, has blocked what are called VoIP services, apps like Viber, WhatsApp and Skype, in their jurisdiction, leaving potentially hundreds of thousands of people unable to connect with relatives and friends in their countries of origin. These services are geoblocked based on the IP address being used to access it. You must be a domestic web user outside the UAE to Unblock UAE Viber calling.
Get a non UAE IP address.
If you just want to call on your PC, Mac, or iPad. Then you can get a Proxy or VPN from Liberty Shield from only £6.99 per month.
Prefer to call on your actual mobile telephone? You'll need a non UAE configured VPN Router for only £12.99 with Worldwide Shipping.
Furthermore Viber isn't the only geographically restricted service a VPN or Proxy will allow you to access.  Other UK services like BBC Sport, ITV Hub, All 4, Sky Go and Now TV are available.
Plus with the option to switch to our USA service whenever you like, you can access Hulu, HBO GO, Netflix and Pandora. Essentially you can access international content from virtually anywhere!
Unblock UAE Skype calling with VPN Router
Liberty Shield run a tier 2 level VPN network and our range of VPN Routers will allow you to connect any device, including your mobile telephone for WhatsApp calls, Now TV Box, MAG Box, zGemma, and Android Boxes to a VPN without changing any settings on the device itself. You simply connect your device to the VPN Router WIFI or LAN (via ethernet cable) and also save CPU resources on your device.
We have sold many thousands of standalone VPN Routers in recent years and you can read hundreds of reviews on TrustPilot from genuine customers.
.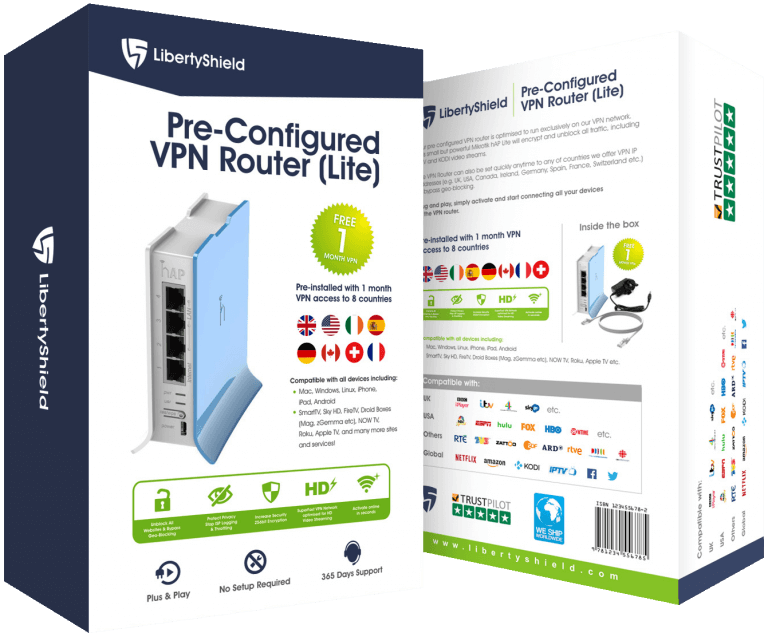 Exclusive Offer: VPN Router with 1 Month VPN Access Included
(Worldwide Shipping)
Only £12.99 
With this offer we will ship you a VPN Router (Mikrotik RouterBoard hAP Lite RB951-2n) which will be encrypted so it allows your device to connect to a UK network. The VPN Router can also be set quickly anytime to any of the countries we offer VPN IP addresses (e.g. UK, USA, Canada Ireland, Germany, Spain, France, Switzerland etc.) to bypass geo-blocking.



After your 1 month free trial – Optional 1 Year VPN for only £49.99
You will need to add an ongoing VPN subscription from Liberty Shield, packages are available from only £6.99 per month or take advantage of this offer and get 1 year VPN access for only £49.99 (only £4.16 per month) at the end of your 1 month free trial period.
Our standalone VPN Routers for Fire TV are not the only service offered by Liberty Shield. We also offer the same range of software based VPN subscriptions as our competitors and also the addition of access to our Proxy Servers.