The 2018 F1 roadshow heads to Spain for the Spanish Grand Prix. Unfortunately this highly anticipated event is not necessarily available where you are currently; or perhaps you're not in a place where the coverage provided for this event is what you would prefer. Liberty Shield has the solution to this problem. Details below.
The 2018 Spanish Grand Prix is a Formula One motor race that is scheduled to take place on Sunday 13 May 2018, 2:10 pm BST, in Barcelona. With Liberty Shield you can watch 2018 Spanish Grand Prix anywhere.
Watch 2018 Spanish Grand Prix anywhere…
You can watch 2018 Spanish Grand Prix anywhere live with a UK, USA or German IP address.
.
🇺🇸 🇩🇪 🇫🇷 F1 TV with our USA, German, French VPN
F1 TV is Formula 1's over the top (OTT) platform and marks F1's biggest investment in its digital transformation to date. Formula 1 fans will get commercial-free live streams of each race with multi language commentary. In addition, the service will provide exclusive access to all 20 driver on-board cameras throughout every race session. F1 TV Pro will have unique feeds not available on any other platform with the capability of multi-level personalisation. Watch 2018 Spanish Grand Prix anywhere with Liberty Shield.

.
🇬🇧 UK VPN & Proxy
With a UK IP address you'll be able to access free live streaming of several races with Channel 4 through their website or apps.  Sky Sports F1 will show every race and you can watch on Sky Sports for free via Sky Go (if you are a Sky customer or have friends or family in the UK with access).  Alternatively you can buy a Now TV pass for Sky Sports; Day, Week and Month sports passes are available.

.
.
🇺🇸 USA VPN & Proxy
With a USA IP address you'll be able to login via a US Cable Subscription (DirecTV, DISH etc.) to watch every race from the Formula One Grand Prix season live on ESPN and ABC.

.
.
🇩🇪 German VPN & Proxy
With a German IP address you can watch Formula One live with German language commentary. RTL shows every Grand Prix with free live streaming. There is always of course the option to watch F1 TV, which for many is the best option to enjoy the sport you love.

.
..
Watch 2018 Spanish Grand Prix anywhere…
When you try to watch F1 TV in the UK, Ireland, Netherlands, Spain, Portugal, Australia, Dubai, Canada etc. you will get an error message.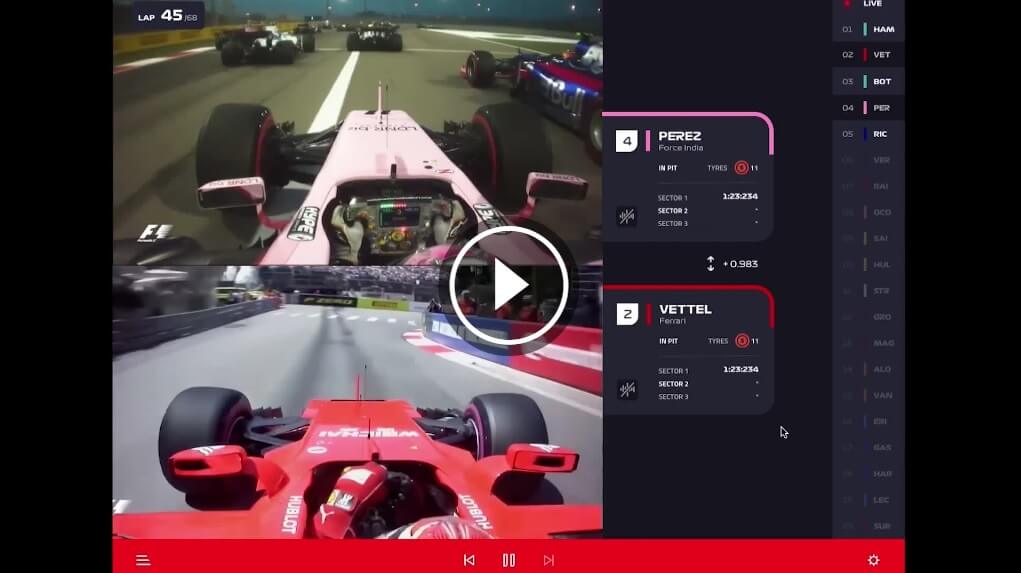 This is basically because their streaming services are geoblocked based on the IP address being used to access it. You must have a region specific IP address to access certain content. This applies to watching F1 TV from the UK, Spain, and many other major countries.
Get a USA, German, or French IP address to watch F1 TV.
If you just want to watch on your PC, Mac or iPad. Then you can get a UK or other Proxy or VPN from Liberty Shield from only £6.99 per month.
Prefer to watch on supported media streaming devices like Now TV Smart Stick, Smart TVs, Apple TV, Xbox, PS4, Amazon Fire TV, Roku, etc? You'll need a configured VPN Router for only £12.99 with Worldwide Shipping.
Liberty Shield run a tier 2 level VPN network and our range of VPN Routers will allow you to connect any device, including the Now TV Smart Stick, Chromebook, Microsoft Surface Pro, Fire TV stick, Now TV Box, MAG Box, zGemma, and Android Boxes to a VPN without changing any settings on the device itself. You simply connect your device to the VPN Router WIFI or LAN (via ethernet cable) and also save CPU resources on your device.
We have sold many thousands of standalone VPN Routers in recent years and you can read hundreds of reviews on TrustPilot from genuine customers.
.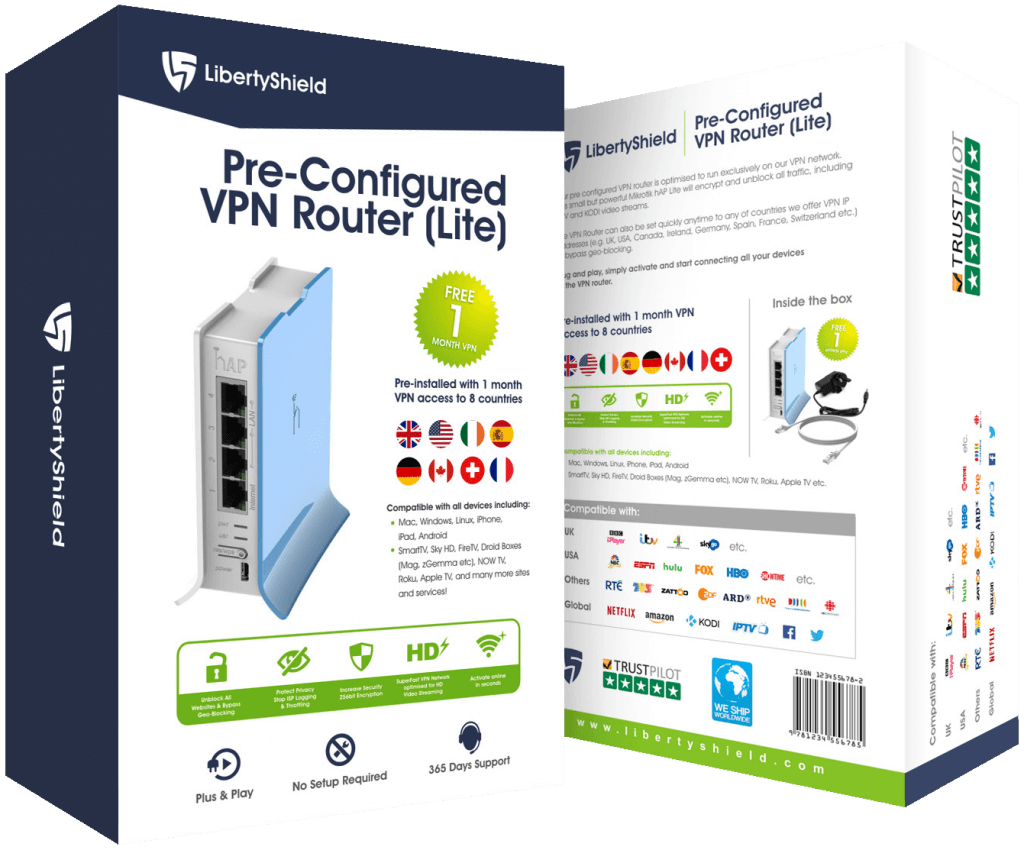 Exclusive Offer: VPN Router with 1 Month VPN Access Included
(Worldwide Shipping)
Only £12.99 
With this offer we will ship you a VPN Router (Mikrotik RouterBoard hAP Lite RB951-2n) which will be encrypted so it allows you to connect all your devices to a region specific network. The VPN Router can be set quickly anytime to any of the countries we offer VPN IP addresses (e.g. UK, USA, Canada, Ireland, Germany, Spain, France, Switzerland etc.) to bypass geo-blocking.



After your 1 month free trial – Optional 1 Year VPN for only £49.99
You will need to add an ongoing VPN subscription from Liberty Shield, packages are available from only £6.99 per month or take advantage of this offer and get 1 year VPN access for only £49.99 (only £4.16 per month) at the end of your 1 month free trial period.
Our standalone VPN Routers are not the only service offered by Liberty Shield. We also offer the same range of software based VPN subscriptions as our competitors and also the addition of access to our Proxy Servers.