2023 WORLD SNOOKER CHAMPIONSHIP
The 2023 World Snooker Championship. The hugely popular Snooker tournament will once again be shown with comprehensive free live streaming on BBC Sport.
The World Snooker Championship has long been considered a unique sporting challenge, with a gruelling 17-day tournament – which can be even longer for those who must qualify – played out in a theatre. Despite its small size, the venue creates an intimate atmosphere that allows spectators to feel close to the action, and the pressure can be so intense that it seems the roof of the building might collapse at any moment.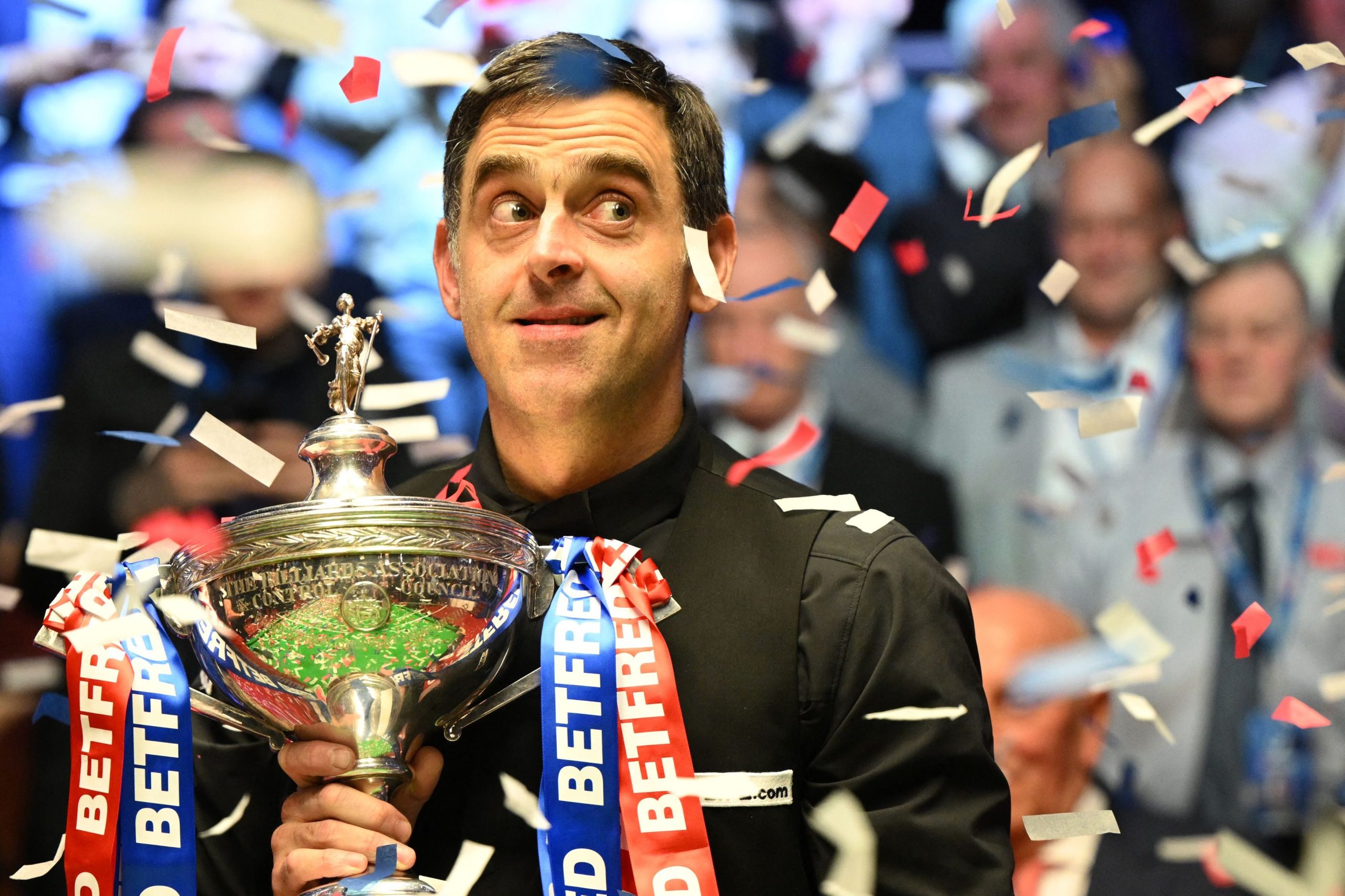 Our 2023 World Snooker Championship preview is brought to you in partnership with EPL Index and their Two Footed Podcast, offering FREE podcasts to football fans.
⚫ 2023 World Snooker Championship
📅 Saturday 15 April – Monday 1 May 2023
🖥️ Free Live Streaming on BBC Sport
While some may find this atmosphere too much to handle, it has become a rite of passage for the sport's greatest players. However, even some of the game's most iconic figures have fallen short at the championship, such as Jimmy White, who came agonisingly close on six occasions but never claimed the title. Similarly, Ding Junhui, a highly accomplished player who has won virtually everything else in the game, may never become world champion.
It took Judd Trump some time to conquer the Crucible, but he eventually succeeded. Even Ronnie O'Sullivan, widely considered one of the greatest players of all time, had to wait his turn. John Higgins and Mark Williams, who entered the professional circuit at the same time as O'Sullivan, won world titles before he did in 2001. Since then, O'Sullivan has won the championship a remarkable six times, including just last year, drawing him level with Stephen Hendry, who was once known as the undisputed King of the Crucible.
Looking at the past 10 champions of the World Snooker Championship, it becomes clear what kind of player is required to claim the sport's biggest prize. Ronnie O'Sullivan has won three times, Mark Selby four, while Judd Trump, Mark Williams, and Stuart Bingham have each won once. Often, people assume that only tenacious and gritty players can win in Sheffield, but it takes a unique combination of skill and cunning to triumph.
While Selby is often praised for his tactical acumen and fighting spirit, he displayed a different, more electric style in his 2021 victory. Bingham also played superbly when he won in 2015. Even when O'Sullivan, Trump, and Williams are playing poorly, their games are rarely unsightly.
Of course, it's essential to be able to limit the damage in those inevitable poor sessions that arise in multi-session matches over 17 days of snooker, and Selby is a master at that. But it's also crucial to win other frames convincingly and leave something in the tank for the latter stages. This is precisely what O'Sullivan did so well in 2022.
Above all else, though, a great Crucible player must not only handle pressure but thrive on it. This is what separates the best players from the rest. It's what has helped John Higgins win four championships and reach four more finals, and it may be why it took Judd Trump so long to become world champion. All players agree that the Crucible is unparalleled when it comes to pressure.
No matter where you are, you can use your Liberty Shield VPN to find a way to watch the 2023 World Snooker Championship. Don't have a Liberty Shield VPN? You're missing out! Click right here to check out what we can offer you, and use the code EPL25 to get a 25% OFF your VPN or VPN Router at check-out.

How to watch the 2023 World Snooker Championship 2023 from anywhere…
The 2023 World Snooker Championship will be streamed live on BBC as well as their respective BBC Sport and BBC iPlayer apps for iPhone, iPad, Android, Smart TV, Now TV, FireTV etc.
It takes place at the iconic Crucible Theatre from 15 April to 1 May and you can watch live on BBC TV and follow uninterrupted coverage from your choice of match on BBC iPlayer, the BBC Sport website and the BBC Sport app. There will also be highlights on BBC Two in the evenings.
But these streaming services are not available to everyone, for example when you load Sky Sport in the USA, Germany, Ireland, Netherlands, France, Spain, Portugal, Australia, Dubai, Canada etc. you will get an error message.
BBC IPLAYER ONLY WORKS IN THE UK. SORRY, IT'S DUE TO RIGHTS ISSUES.
This is basically because their streaming services are geoblocked based on the IP address being used to access it. You must be a UK domestic web user to access BBC Sport live tv streaming.
Get a UK IP address for the 2023 World Snooker Championship
If you want to watch on your Windows PC, Mac, FireTV, iPhone, iPad or Android then you can get a UK Proxy or VPN Apps from Liberty Shield, FREE for 48 hours and then from only £8.99 per month.
Prefer to watch on supported media streaming devices like Now TV, Smart TVs, Apple TV, Xbox, PS4, Roku etc? You'll need a UK configured VPN Router setup as British, available from only £22.99 with Worldwide Shipping available.
2023 World Snooker Championship Format and Prize Money
The first round will be played over two sessions, to the best of 19 frames.
The second round and quarter-finals will be the best of 25 frames, played over three sessions.
Semi-finals will be played to the best of 33 frames over four sessions, as will the final, which will be settled over 35 frames on 30 April and 1 May.
The winner will receive £500,000 – the largest prize available on the snooker calendar.
For the runner-up, there is the consolation of £200,000.
Players knocked out in the first round win £20,000.
Furthermore; BBC Sport isn't the only geographically-censored streaming services a VPN or Proxy will allow you to access.  Other UK services like ITVX, Sky Sports, All 4, Now TV, BT Sport, Amazon Prime and BritBox are available. Plus with the option to switch to our USA service whenever you like, you can access Hulu, HBO GO, Netflix and Pandora.  Essentially you can access international content from virtually anywhere!