There are a host of RTE Player Highlights this week. And you can watch RTE Player from anywhere with Liberty Shield.
RTE Player Highlights this week include the following. Other Voices Belfast, From the Duncairn. Ride Upon the Storm. EVIL – A Would You Believe? Special. Awake, The Science of Sleep.
As crowds prepare to descend upon Dingle next weekend for one of Ireland's most iconic musical gatherings, also take time to check out Other Voices Belfast as, in October 2017, Belfast's Duncairn Centre welcomed Other Voices to the city with open arms. A warm invitation from one of the world's greatest musical cities, the three-day gathering of music, creativity and technology was an opportunity for Other Voices to add a unique Kerry-born essence to the proud and compelling contemporary voice of Belfast.
A feast for the senses, this potent evening of live music showcased the best in new musical talent also featuring sets from Grammy shortlisted trad giants Beoga, lo-fi acoustic gems from Portadown's Jealous of the Birds and some daring, minimalist electronic magic from Derry's Ryan Vail. The show also features Kildare pop-rock, arena touring duo Picture This, the spine-tingling atmospheric folk of Hampshire born, Donegal bred Rosie Carney and an electrifying set from Derry purveyors of punk, Touts. Presented by Huw Stephens, May Kay and Rigsy, watch Other Voices Belfast, From the Duncairn now on RTÉ Player in RTE Player Highlights.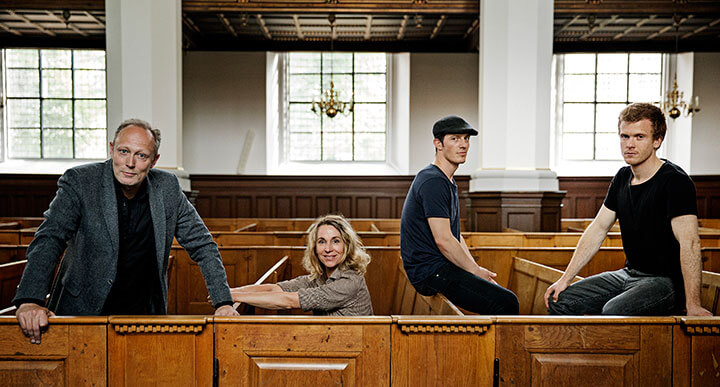 If you're a fan of Scandinavian dramas then look no further to Ride Upon the Storm. In this Danish drama about devoutly religious family, the story explores how faith and religion can affect our lives. Centred around parents Johannes and Elisabeth and their sons August and Christian, the story details a family of priests tracing its roots back more than 250 years. Johannes, the head of the family is God-like to his sons in that he gives, loves and punishes.
Showing favouritism to August and disappointment in Christian, his actions force his sons into making desperate choices in order to either gain his love or break free from him. And this path will lead to war and encounters between different religions seen through the intimate lens of a family drama. Starring Lars Mikkelsen (House of Cards), Ride Upon The Storm explores good and evil and the spiritual journey towards seeking a greater meaning in life because we all want to believe in something when a storm is approaching. Watch the first episode now on RTÉ Player in RTE Player Highlights.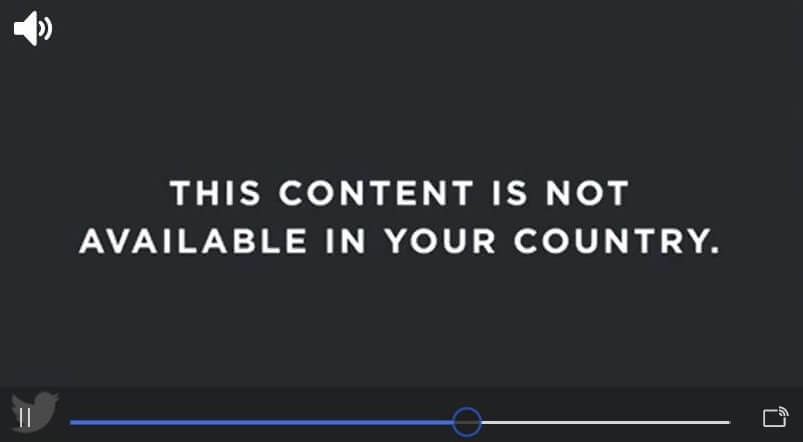 Why you can't watch RTE Player and RTE Sport outside Ireland?
Actually you can! Based on your IP address RTE will determine which TV shows they can offer you.  And Popular shows like Fair City are available on RTE International version worldwide. And Syndicated shows such as EastEnders, Home and Away, Neighbours and UEFA Champions League are only available on the Irish domestic version of RTE Player.
Also GAA fans can also watch live matches and highlights outside Ireland. GAA GO is the official streaming service (Live and On Demand) for Gaelic Games outside of Ireland, a pay-per-view partnership between GAA and RTE Sport.  Obviously so long as you have an Irish internet service then you can watch GAA free live streaming and do not need to pay for GAA GO.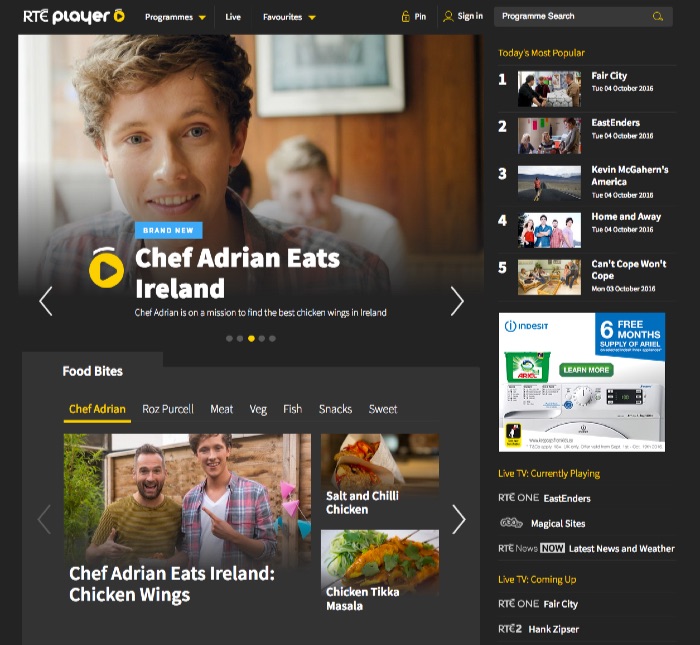 So how do you watch RTE Player from anywhere?
Get an Irish IP address.
If you just want to watch on your PC, Mac or iPad. Then you can get an Irish Proxy or VPN from Liberty Shield from only £6.99 per month.
Prefer to watch on supported media streaming devices? Samsung Smart TV or Xbox? You'll need an Irish configured VPN Router setup for Ireland for only £12.99 with Worldwide Shipping.
Once you have an Irish IP address you'll be able to access RTE Player (Irish Version) for FREE plus watch RTE One and RTE Two live as per shown in Ireland.
Of course RTE Player isn't the only geographically-censored streaming services an Irish VPN or Proxy will allow you to access.  Other Irish services like TV3, TG4 and Aertv are available!
With Liberty Shield you can also switch to a UK IP address for BBC iPlayer, ITV Hub, All 4, Now TV etc. Or to a USA IP address for Netflix, Hulu, NBC Sports, HBO, Showtime etc.