A well needed return to club football after the dreck we've all been subjected to during the international break. All the major European football leagues are back in action and there's a really exciting weekend of games lined up.
We've already put together our Premier League preview, which you can read here, but if you prefer a European adventure this weekend we've picked out the standout games from Germany, Italy, France and Spain for your viewing pleasure.Fun Fact: European Football VPN is one of the most searched terms on Google.
Our European Football VPN articles are brought to you in partnership with EPL Index, and Dave Hendrick – host of the Two Footed Podcast, offering FREE podcasts to football fans.
UK TV and video streaming rights for 2021/22 season (excludes unofficial IPTV streaming services who will show footage from other broadcasters):
Premier League – Sky Sports, BT Sport & Amazon Prime
Bundesliga – Sky Sports
Ligue 1 – BT Sport
Serie A – BT Sport
La Liga – Amazon Prime & La Liga TV
SPFL – Sky Sports & BT Sport
⚽ Bayer Leverkusen vs Borussia Dortmund
🇩🇪 Bundesliga
📅 Saturday 11 September 2021
⏰ 1430 UK Kick-Off
🖥️ Sky Sports Live Streaming

Why not RB Leipzig vs Bayern Munich? Because that game isn't as interesting as this one, quite simply. Bayer Leverkusen, under new manage Gerardo Seoane and with teenage sensation Florian Wirtz at the centre of everything for them, taking on Erling Haaland, Jude Bellingham and Borussia Dortmund is much more my kind of game. Yes, it does clash with two big Premier League games, and that might make this one for you to record but it's definitely one you don't want to miss. Every opportunity to watch incredible young talents like Haaland, Bellingham and Wirtz, players who will be pillars of the game for the next decade or more, must be taken and this is no different.
Both sides are under new management and hoping for better seasons than they had last season and both managers employ an attractive style of football that should make for a highly entertaining game. Marco Rose and Gerardo Seoane are primed to have big careers in the games and this is a vital season for both, Rose because his time at Gladbach didn't end well after it was announced he was leaving mid-season, and Seoane because this is his first big job and Leverkusen has been a bit of a poisoned chalice in recent years.
This game does clash with two big Premier League games but if you'd rather watch the future of the game, Haaland, than the past then you should watch this over Manchester United vs Newcastle. If you want to see the brightest young English midfielder in 30 years, Bellingham, watch this game over Leicester City vs Manchester City, and if you want to see what a 35 year old brain inside an 18 year old body, Wirtz, looks like then just watch this game.
⚽ Napoli vs Juventus
🇮🇹 Serie A
📅 Saturday 11 September 2021
⏰ 1700 UK Kick-Off
🖥️ BT Sport Live Streaming
For a couple of years during Juventus' nine year domination of Italian football the only team that came close to knocking them off their perch was Napoli. Napoli fell off quicker than Juventus, largely after the departure of Maurizio Sarri and have tried to spend their way back into contention with multiple big outlays made as they tried to bridge the gap. Injuries and poor management caused them to decline, and meant they likely missed their opportunities to cash in on players like Insigne and Koulibaly which would have allowed them to rebuild while still remaining competitive. Under new manager Luciano Spaletti they will hope to at least find their way back into the Champions League and ease the pain of the mistakes they've made over the last few years. They have a very talented team, but one lacking direction. Two wins from two thus far is a promising start.
Juventus spent outside their means trying to chase Champions League glory, with the signings of Cristiano and Aaron Ramsey proving to be incredibly expensive mistakes. Fabio Paratici, now of Spurs, was unable to carry on the great work of Beppe Marotta who had designed the initial rebuild of Juventus post-Calciopolli. Marotta had turned Juventus into a model club, a financial masterpiece with huge commercial revenues, ideal net spend on transfers and a well maintained wage bill. Paratici managed to ruin it all in less than three years, an impressive feat. Juventus fell out of contention to win the Champions League, lost their grip on the Serie A title and find themselves in a bad financial situation. They do have Max Allegri back at the wheel though, which they will hope is enough to get them back to the top of the Italian mountain. One point from two games isn't an ideal start but Rome wasn't built in a day, or whatever the Turin version would be.
Juventus boast some of the best players in Europe, even after sending Cristiano out the door. The likes of Dybala, Locatelli, Kulusevski and, of course, Chiesa make them an exciting team each and every time they take the field, and the central defenders are always worth a watch. Napoli aren't without quality of their own. Along with Insigne and Koulibaly, they also still have Dries Mertens along with the likes of Fabian Ruiz, loanee Zambo Anguissa and the exciting Hirving "Chucky" Lozano.
⚽ Monaco vs Marseille
🇫🇷 Ligue 1
📅 Saturday 11 September 2021
⏰ 2000 UK Kick-Off
🖥️ BT Sport Live Streaming

The hope will be that this south coast derby actually makes it to the 90 minute mark, unlike Marseille's recent match with Nice. These two sides have plenty of history, especially their golden eras combining in the late 80s and early 90s, but Monaco aren't really well enough supported to make this a real rivalry. It should still be an excellent match though, one worthy of your time.
Under Nico Kovac the team from the principality have bounced back after a few disappointing seasons and managed an impressive third placed finish last season. They failed to make it through the qualifying rounds of the Champions League and will therefore take part in the Europa League this season but it was a big boost for a promising young group of players who leaned heavily on the veteran leadership of the likes of Cesc Fabregas and Wissam Ben Yedder. They've made a disappointing start to this season and will be looking to get back on track this season and record only their second victory of the season.
Marseille have experienced a lot of chaos over the past year, with a strange ownership situation, a manager walking out after a poor January transfer window, the appointment of one of the most volatile managers in the world in Jorge Sampaoli and then a hectic summer transfer window. Then came the Nice game. Initially ruled after a 3-0 win for Nice after it was abandoned because of the pitch invasion, the result of that game remains undecided after Marseille protested that it wasn't fair to expect them to continue after multiple players were assaulted by Nice fans. Wins over St-Etienne and Montpellier, along with a draw against Bordeaux put them in a strong spot to begin the season, in which they will be looking to go one better than last seasons fourth place which wasn't enough to secure Champions League football.
The biggest reason to watch this game, outside of the fact that it promises to be a very entertaining game, is Monaco midfield Aurelien Tchouameni who could well be gracing a Premier League midfield 12 months from now.
⚽ Granada vs Real Betis
🇪🇸 La Liga
📅 Monday 13 September 2021
⏰ 2100 UK Kick-Off
🖥️ La Liga TV
Monday night games are just fun. Back to work after the weekend, you need something to look forward to and football is the ideal pick-me-up. This isn't a glamour tie, there's no top clash players for me to sell this game to you off the back of, but they are two good teams who both try to play a good style of football.
The name Granada might conjure images of a 1980's Ford that your grandfather might have had but over the past few years they've become something of a model club in Spanish football as they've established themselves in La Liga since gaining promotion under Diego Martinez. They'd put together back to back top half finishes, and qualified for Europe. Unfortunately Martinez left in the summer and they weren't as impressive in the transfer loan market as they had been in prior years. New manager Robert Moreno, who managed Spain for nine matches in 2019, is very highly regarded but didn't succeed in his spell in charge of Monaco and has a lot to prove. A long time assistant of Luis Enrique, he never played the game but went into coaching as a teenager and now has a big opportunity to make a real name for himself. Draws against Villarreal and Valencia were promising but the hammering they took against Rayo Vallecano was not a good look and is something they'll want to forget in a hurry. They did lose key men Yangel Herrera and Roberto Soldado in the summer but can still call on the three pronged attack of Luis Suarez(not that one), Darwin Machis and Jorge Molina.
Real Betis also started the season with two draws and a defeat, though a 1-0 loss to Real Madrid is not as jarring as Granada's humbling against Vallecano. This is year two in charge of the Seville club for Manuel Pellegrini and he will want to build on last season's impressive sixth placed finish and perhaps push for a Champions League finish this season. They lost key right back Emerson Royal this summer, he would eventually end up at Spurs via Barcelona, and replaced him with Hector Bellerin on loan from Arsenal. They upgraded at the goalkeeper position, adding the excellent Rui Silva on a Bosman signing. Silva had, ironically, been one of the key players at Granada under Diego Martinez. There are a number of question marks over this Betis team, such as whether Sergio Canales can continue to perform at the same level, how much longer Jaoquin can carry on at the highest level as he enters his 40s, whether Diego Lainez is ready to finally make good on his enormous potential and can Borja Iglesias score enough goals to keep team in the hunt for top four.
This will be a fun game, and it's a Monday night game under the lights which is always worth a watch.
With these and plenty of other games taking place around Europe this weekend, there's no shortage of football available if you decide you'd rather not watch Premier League games outside those of your own club, or indeed at all. For alternative ways to watch them online, Liberty Shield can help you. Click here and find out how.
How to watch every European Football match from anywhere…
European Football VPN matches for the 2020/21 season will be streamed live between BT Sport, Sky Sports and La Liga TV, as well as their respective apps for iPhone, iPad, Android, Smart TV, Now TV, FireTV etc.
But these streaming services are not available to everyone, for example when you load BT Sport in the USA, Germany, Ireland, Netherlands, France, Spain, Portugal, Australia, Dubai, Canada etc. you will get an error message.
Sorry, this video is not available in your country. This is basically because their streaming services are geoblocked based on the IP address being used to access it. You must be a UK domestic web user to access BT Sport and BBC Sport live tv streaming.
Get a UK IP address.
If you want to watch on your Windows PC, Mac, FireTV, iPhone, iPad or Android then you can get a UK Proxy or VPN Apps from Liberty Shield, FREE for 48 hours and then from only £8.99 per month..
Prefer to watch on supported media streaming devices like Now TV, Smart TVs, Apple TV, Xbox, PS4, Roku etc? You'll need a UK configured VPN Router setup as British, available from only £9.99 with Worldwide Shipping available.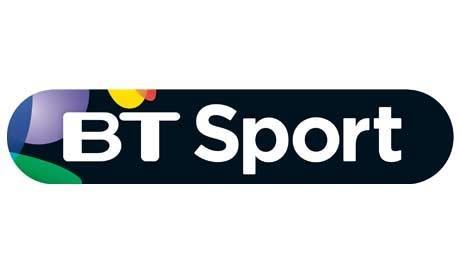 How can I watch BT Sport 2021/22 season matches live?
As well as the FA Cup VPN, BT Sport has the rights to just over 50 Premier League fixtures during the 2020/21 campaign, and will also carry coverage of the UEFA Champions' League and Europa League until 2024. Subscribers can watch BT Sport on their computers as well as their various apps on connected devices. They do offer a Monthly Pass with no contract, which will give customers access to the BT Sport mobile app. BT Sport Box Office will no longer show the matches via the now scrapped pay-per-view offering, but is it too late and have customers already moved towards illegal streams and IPTV providers?
Remember that BT Sport also features coverage from the Ligue 1, and holds rights to Moto GP, UFC and WWE coverage as well.  After a long delay the BT Sport app is now available on several models of Smart TV as well as Roku and Amazon Fire TV devices.
Furthermore; BT Sport isn't the only geographically-censored streaming services a VPN or Proxy will allow you to access.  Other UK services like Sky Sports, Now TV, BBC iPlayer, Amazon Prime, ITV Hub, All 4 and BritBox are available. Plus with the option to switch to our USA service whenever you like, you can access Hulu, HBO GO, Netflix and Pandora.  Essentially you can access international content from virtually anywhere!