It's week five of the 2021/22 Premier League season already, and even at this early stage it does look like this is setting up to be one of the best seasons in recent memory.
Premier League 2021/22 matches will once again be shown by pay-TV broadcasters Sky Sports, BT Sport, Amazon Prime and with match highlights available free on BBC Sport with Match of the Day. Need a Premier League VPN?
It's incredibly competitive top to bottom and we've already seen multiple shock results, games of extremely high quality, and a high degree of tactical tinkering from the best managers in the league. This weekend doesn't necessarily have a "marquee" match-up but there are a number of games that do stand out as being worth your time watching. Fun Fact: Premier League VPN is one of the most searched phrases on Google.
Our Premier League VPN articles are brought to you in partnership with EPL Index, and Dave Hendrick – host of the Two Footed Podcast, offering FREE podcasts to football fans.
The Liberty Shield Premier League preview returns to whet your appetite with our pick of the three games that you have to watch this weekend.
⚽ Newcastle United vs Leeds United
📅 Friday 17 September 2021
⏰ 2000 UK Kick-Off
🖥️ Sky Sports Live IPTV Streaming
Friday Night Football. The best thing to enter the English game in a long time. Games played under the lights just have a different feel, which is why European nights are so special and why it would be great if Sky had a Monday night game every week. Friday's are a little different in that they're the start of the weekend and if your team is playing on the Friday it can ruin your weekend really early if it goes badly. The flip side is that it can kick your weekend off to the perfect start if your team win.
This Friday will see Marcelo Bielsa's Leeds head north to take on Steve Bruce's Newcastle in a battle between one of the most enjoyable teams to watch in the league, and maybe the least watchable team. It's a fascinating clash of styles and beliefs between the two managers. The two men have walked very different paths in management, with Bruce making his way around 11 different English clubs, while Bielsa has globe-trotted his way through 10 clubs and two international jobs. Bruce is a risk-averse manager, he sets his teams up to not lose. Bielsa is a gambler, and he's all in, all the time. His teams go out to win, regardless of the opposition. He is no respecter of reputation or public opinion.
The two men also currently sit in contrasting positions, with Bruce arguably the most unpopular manager in recent Premier League history, whereas Bielsa might be the most beloved the league has ever seen. Not even Alex Ferguson, at the height of his success, was as popular with his fanbase as Bielsa is with the Leeds faithful. Bruce has become a pariah, by design of owner Mike Ashley. The best thing an unpopular owner like Ashley can do is appoint an equally unpopular manager, and then stick with him. That's what he's done. Bruce isn't completely blameless in the situation, but most of what happens at Newcastle is not his fault. He has been undercut and undermined at every turn, with coaches added to his staff and then given added responsibilities, as well as the lack of financial backing required at a club like Newcastle. Bruce doesn't help himself but he can take some of the pressure by getting a win on Friday night.
⚽ West Ham United vs Manchester United
📅 Sunday 19 September 2021
⏰ 1400 UK Kick-Off
🖥️ Sky Sports Live IPTV Streaming
David Moyes has done such an outstanding job at West Ham that it has made people forget about what a disaster his time at Manchester United was. The man who replaced Alex Ferguson, and found the job too big for him, has found his groove again at West Ham and his success with the Hammers combined with the failures of his successors at Old Trafford have done wonders to rehabilitate his reputation. Louis Van Gaal and Jose Mourinho arrived at Old Trafford with huge reputations, and huge expectations, and though both delivered silverware neither can be seen has having been a success as they were both fired with multiple years left on their contracts. Ole Gunnar Solskjaer replaced Mourinho and one of the best facts about that time is that United, having had two managers in the interim who had both last two full seasons, were still paying David Moyes to be their manager as they had given him a six year contract, fully guaranteed, and then sacked him after 8 months. Fantastic stuff. Last season was the first first season since 2013/14 that Manchester United weren't paying two people to be manager of the football club, and for a number of years in the interim it was three managers.
Solksjaer is currently in the job and under the microscope. Ignoring everything to do with his appointment and what he'd done before that, he has to be judged on the here and now. Defeat to Young Boys in the Champions League was embarrassing, and United have not impressed in the Premier League thus far barring their opening day victory against Leeds. They have beaten Wolves and Newcastle, but were dreadful against Wolves and should have lost, and were largely poor for 65 minutes against Newcastle until the Toon's spirit was broken. The draw against Southampton was also a less than convincing performance and many are wondering how United will fare against good teams rather than the midtable and bottom half rabble they have faced so far.
This game will be a good test for both teams. West Ham are comfortably the best team Manchester United will have faced thus far this season, and West Ham will have to recover quickly following a Europa League match on Thursday. That Thursday-Sunday turnaround has proven difficult for Premier League clubs who take part in the Europa League over the past decade, especially when it comes to maintaining their league form from the previous season. This is a good early test for West Ham to see how they recover on a short turnaround.
⚽ Tottenham Hotspur vs Chelsea
📅 Sunday 19 September 2021
⏰ 1630 UK Kick-Off
🖥️ Sky Sports Live IPTV Streaming
A London derby that should have proved a good test of where these two teams sat early in the season but may not be as much of a litmus test given Spurs have been decimated by Covid quarantine laws and early season injuries. Nuno Espirito Santo's men could once again be without Davinson Sanchez and Christian Romero, his two best central defenders, along with Giovani LoCelso and Heung Min Son who are key to his attack. Lo Celso is key in linking the defence to the attack, his ball progression alongside Pierre-Emile Hojbjerg is important in Nuno's set up, and Son offers the vertical threat. His pace and ability to run in behind opposition defences gives Spurs the ability to stretch the play and stop defenders from getting comfortable in a high line. Without those four players, Spurs looked a poor side against Crystal Palace and were being comprehensively outplayed even before Japhet Tanganga foolishly got himself sent off.
Chelsea come into the game having yet to really show what they're capable of in attack but looking like a team that could potentially go through the season conceding less than 20 goals, and when you have Romelu Lukaku upfront then maybe you don't need the glitz and glamour and can win the title based on Big Rom's goals and the defensive masterpiece that Tuchel has crafted since replacing Frank Lampard as Chelsea manager. They've already faced Liverpool this season and shown that even with 10 men they can keep out one of the best attacks going, and even they will be aware that even without Son, Spurs are a team to be respected.
This one should be an interesting tactical battle and it will be interesting to see how Spurs respond to last weekends poor result. If they are fortunate enough to have Romero back then he can resume his battles with Lukaku from the past two seasons in Serie A, and he, Sanchez and Lo Celso will all give Tottenham a massive lift.
For the easiest ways to watch this weekend's Premier League games, click here and let Liberty Shield show you how we can help. Remember to use the code EPLBLOG to get 20% off at checkout.
How to watch every Premier League 21/22 match from anywhere…
Premier League VPN matches for the 2021/22 season will be streamed live between Sky Sports, BT Sport, Amazon Prime and the BBC Sport website, as well as their respective apps for iPhone, iPad, Android, Smart TV, Now TV, FireTV etc.
But these streaming services are not available to everyone, for example when you load BT Sport in the USA, Germany, Ireland, Netherlands, France, Spain, Portugal, Australia, Dubai, Canada etc. you will get an error message.
Sorry, this video is not available in your country. This is basically because their streaming services are geoblocked based on the IP address being used to access it. You must be a UK domestic web user to access BT Sport, Sky Sports, Amazon Prime UK and BBC Sport live tv streaming.
Get a UK IP address for Premier League VPN
If you want to watch on your Windows PC, Mac, FireTV, iPhone, iPad or Android then you can get a UK Proxy or VPN Apps from Liberty Shield, FREE for 48 hours and then from only £8.99 per month..
Prefer to watch on supported media streaming devices like Now TV, Smart TVs, Apple TV, Xbox, PS4, Roku etc? You'll need a UK configured VPN Router setup as British, available from only £9.99 with Worldwide Shipping available.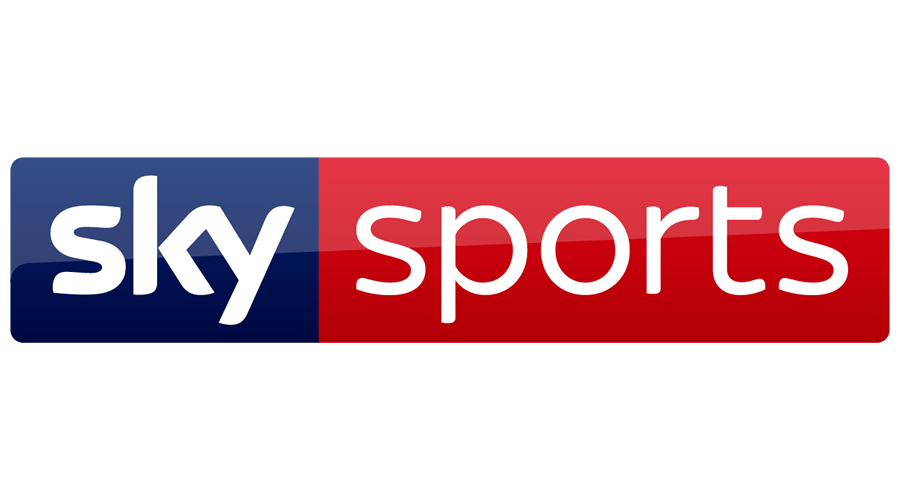 How can I watch Sky Sports Premier League 21/22 matches live?
Sky Sports is the main home of Premier League football with the Sky Sports Premier League and Football channels costing just £18 per month combined, or you can pick up the complete sports package from just £25 per month. NOW is essentially Sky Sports without the commitment to a lengthy contract, offering the exact same number of games. You can buy day membership (£9.99) or month membership (£33.99).
If you have a Premier League VPN set to UK, then you can watch Sky Sports streaming from anywhere. Existing Sky Sports customers can watch with Sky Go on computers or their various apps. If you want to pay-as-you go with no contract then Now TV is your best bet; with their Day, Week and Month passes. Sky has a whopping 11 sports channels. It's offering covers all sorts, from cricket, motor racing (including Formula 1 and Indycar), boxing, NBA, golf, rugby league, women's rugby and netball. Sky's non-Premier League football coverage sits on Sky Sports Football and now includes the Bundesliga as well as both EFL games and Scottish football fixtures.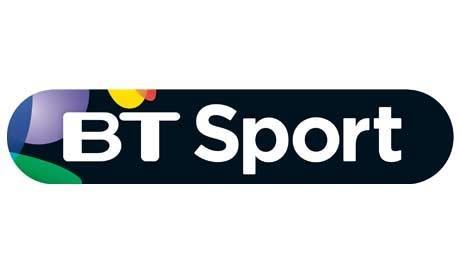 How can I watch BT Sport Premier League VPN 21/22 matches live?
BT Sport typically show games in the weekly Saturday lunchtime slot but they do show additional matches. You can sign up for a BT Sport subscription or pick up a contract-free BT Sport monthly pass for £25.
BT Sport will also carry coverage of the UEFA Champions' League and Europa League until 2024. Subscribers can watch BT Sport on their computers as well as their various apps on connected devices. They do offer a Monthly Pass with no contract, which will give customers access to the BT Sport mobile app. Fun Fact: Premier League VPN is one of the most searched phrases on Google.
Remember that BT Sport also features coverage from the Ligue 1 for Messi at PSG, and holds rights to Moto GP, UFC and WWE coverage as well.  After a long delay the BT Sport app is now available on several models of Smart TV as well as Roku and Amazon Fire TV devices.
How can I watch Amazon Prime Premier League VPN 21/22 matches live?
Amazon Prime Video offers sporadic games throughout the season plus bumper rounds of fixtures ahead of each Christmas period. Take advantage of their 30-day free trial which includes free next-day delivery across the Amazon store. Amazon also broadcasts sports including the US Open tennis championships, other ATP World Tour tennis events and NFL games.
Fans will need a Prime membership to watch fixtures on the online streaming service.  You can watch Amazon Prime on your computer or with their connected mobile apps on various devices, including Amazon FireTV.  The Amazon Prime service is priced at £7.99 per month, although if you've not subscribed before, you can access its services on a 30-day trial period. Fun Fact: Premier League VPN is one of the most searched phrases on Google.

How can I watch BBC Sport Premier League VPN 21/22 matches live?
One of the very few benefits of Premier League behind closed doors during the COVID-19 Pandemic was seeing BBC Sport offer several Premier League matches with free live streaming for the first time ever; sadly the pay-TV providers have resumed exclusivity for the 21/22 season.   However, if you are content with free Premier League VPN 21/22 highlights then the BBC have you covered, with Match of the Day and Match of the Day 2, available live when screened on the BBC Sport website, and also on catchup with BBC iPlayer. Fun Fact: Premier League VPN is one of the most searched phrases on Google.
Furthermore; Sky Sports, Now TV, BT Sport, Amazon Prime and BBC Sport aren't the only geographically-censored streaming services a VPN or Proxy will allow you to access.  Other UK services like BBC iPlayer, ITV Hub, All 4 and BritBox are available. Plus with the option to switch to our USA service whenever you like, you can access Hulu, HBO GO, Netflix and Pandora.  Essentially you can access international content from virtually anywhere!