Emirates Stadium tickets remain at an all-time high but equally hard to get! Watch every Arsenal match in the 2016/17 Premier League season home and away with NBC Sports and a USA VPN.
In one respect, 2015/16 represented an 11-year high for Arsenal: for the first time since 2005, they finished second, rather than third or fourth. However, was it an opportunity missed?
The Gunners best chance to reclaim the title for perhaps the last time under Arsene Wenger!  Now the Frenchman enters the final year of his contract as the competition is set to increase and as his doubters have become particularly vocal.
Not all were assuaged by finishing nine points behind Leicester City. Wenger has been criticised for his transfer inactivity. He seemed to signal a change by signing Granit Xhaka in May and but then failed to conclude a deal for Jamie Vardy.
Don't miss a kick! Get yourself a TV season ticket thanks to NBC Live Extra and Liberty Shield. NBC Sports show all 380 matches from the English Premier League.
NBC Live Extra is a USA service (available free to American Cable TV subscribers) and offers fantastic HD coverage. Available in web browser or on popular streaming devices such as Amazon Fire TV, Apple TV, Roku, Xbox, Samsung Smart TV plus iPad, iPhone and Android.

Why you can't watch every Arsenal FC Premier League match live in the UK on Sky Sports or BT Sport?
The reason is a bit archaic and goes back to the way TV rights were carved up by the Premier League. Essentially there is a UK law that prohibits football matches being shown live on TV on Saturday's between 3pm and 5pm. In reality it was devised to protect attendances and interest in the lower leagues. Added to that the rights holders Sky Sports and BT Sport are only allowed to purchase the rights to a set number of matches.  So to spread things out between all Premier League clubs.
This clearly goes against the grain of modern technology and the way countries outside of the UK are able to watch Premier League football. By simply picking to watch every match that their own team play. Effectively a TV season ticket for both home and away matches.  As a result many revert to illegal free live streaming P2P websites. Of course the quality of the coverage will be average at best.
So how do you watch every Gunners match live in HD from anywhere?
Get an American IP address.
If you just want to watch on your PC, Mac or iPad. Then you can get a USA Proxy or VPN from Liberty Shield from only £6.99 per month.
Prefer to watch on supported media streaming devices? Amazon Fire TV, Samsung Smart TV, Apple TV or Roku? You'll need a USA configured VPN Router setup as American for only £12.99 with Worldwide Shipping.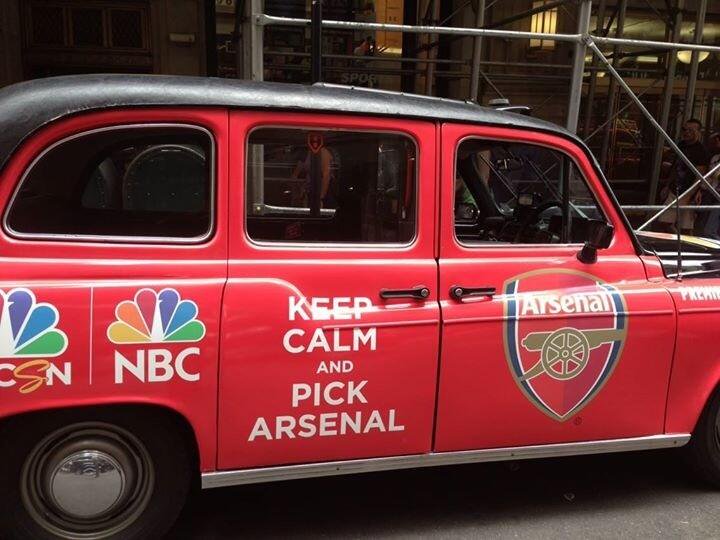 Once you have a USA IP address you'll be able to login via a US Cable Subscription (DirecTV, DISH etc.) if you want to access NBC Sports.
If you don't have a US Cable cable subscription please see the comments below this article for more information.
Get 50% off your 1st months VPN or Proxy subscription! Use Coupon Code: AFCNBC
Of course NBC Sports Live Extra isn't the only geographically-censored streaming services a USA VPN or Proxy will allow you to access.  Other USA services like ESPN, Fox Soccer, Hulu, HBO, Netflix and Pandora are available!