There are Premier League games on this weekend, but the FA Cup takes precedent for us in this week's preview because, well because it's the FA Cup. FA Cup matches are shown live by TV broadcasters BT Sport and BBC One and with match highlights available free on BBC Sport with Match of the Day. Need an FA Cup VPN?
Fun Fact: FA Cup VPN is one of the most searched terms on Google. Growing up there was always something magical about the cup. Third round Saturday was something I'll never forget, and the excitement that would build if your team could have a good cup run would overcome any feelings towards whatever was going on in the League. Before Manchester United tarnished the competition by heading off to play in the World Club Championship in 2000, a decision motivated solely by money, the FA Cup was seen as equally as important as the League title or any European event. The creation of the Premier League and Champions League to replace the old Division 1 and European Cup had certainly began a shift but the FA Cup still held its own.
Our Premier League VPN articles are brought to you in partnership with EPL Index, and Dave Hendrick – host of the Two Footed Podcast, offering FREE podcasts to football fans.
It was a chance for giant killings, a chance for smaller clubs to swell their coffers if they could land a "glamour" home tie, or for the plumbers, roofers or accountants who doubled as weekend non-League players to get the chance to play at stadiums like Highbury, Anfield or Old Trafford. It really was the competition where dreams came through. Coventry City fans don't tell their grand kids about their years in the Premier League, they tell them about 1987. AFC Wimbledon was formed by the fans who will never forget Wimbledon FC in 1988. Despite the horrors that have befallen both clubs since, Portsmouth and Wigan Athletic fans will class their triumphs in 2008 and 2013 respectively as being worth much of the pain they've suffered over the past eight to ten years.
The FA Cup. The magic of it. It's here this weekend. And it's Quarter-Final weekend, so we're right down to the business end of the competition. Four games over two days, with some potential crackers among them.
⚽ Bournemouth vs Southampton
📅 Saturday 20 March 2021
⏰ 1215 UK Kick-Off
🖥️ BT Sport Live Streaming

Two south coast teams who had hoped their seasons would be going better kick off the action at Saturday lunch time. Bournemouth, the only team remaining in the competition who are not in Premier League, play host to Southampton.
Bournemouth sit 7th in the Championship, one spot below the play-off places, and come into this game in inconsistent form having won five and lost seven of their last 14 league matches. They made the decision to dismiss Jason Tindall, the long-time Eddie Howe assistant who had taken over in the summer, on February 3rd after four straight defeats had derailed their chances of automatic promotion. After spending a good chunk of the season in 2nd place, and been 3rd at the 23 game marker, the halfway point of the season, they dropped to 6th after defeats to Luton Town, Derby County, Reading and Sheffield Wednesday, two of whom are battling relegation while only Reading were in the top half. Jonathan Woodgate was appointed caretaker manager, and then given the job until the end of the season a couple of weeks later and though results have improved they have been inconsistent under the man dismissed by Middlesbrough last season after taking them from a promotion challenge to a relegation battle in his time at the club.
A 4-1 away win at hapless Oldham, followed by a 2-1 home win against Crawley and a 2-0 victory at Turf Moor over Premier League side Burnley paved the way for this weekend's game with Southampton, and Bournemouth will have plenty of confidence going into the game knowing that they have plenty of Premier League calibre players in their own team.
The Saints are in the midst of a disastrous run of games that sees them bottom of the Premier League form table having taken only four points from their last 12 Premier League matches. Having been 6th after 17 games, and eyeing a potential European spot for next season, they are now nervously looking over their shoulder and worrying about potential relegation to the Championship if things don't turn around quickly. Ralph Hasenhuttl had done a fantastic job over a 12 month period to turn around the mess he inherited and a poor shaky start to his own reign, but that has all been undone with this run of shocking form, which was highlighted by the 9-0 walloping they suffered at Old Trafford. A draw with Chelsea and win over Sheffield United did offer some promise but four defeats in their last five games suggests this bad run isn't over year.
Their FA Cup run has provided a nice distraction and after a 2-0 home win over Shrewsbury, in a match that had to be rearranged multiple times because of a COVID outbreak among the Shrewsbury squad, they've beaten Premier League opposition in the last two rounds. First they beat Arsenal 1-0 at St. Mary's before going to Molineaux and seeing off Wolves 2-0. Bizarrely they played both of those teams in Premier League games with 4 days of both of those ties, and lost.
⚽ Everton vs Manchester City
📅 Saturday 20 March 2021
⏰ 1730 UK Kick-Off
🖥️ BT Sport Live Streaming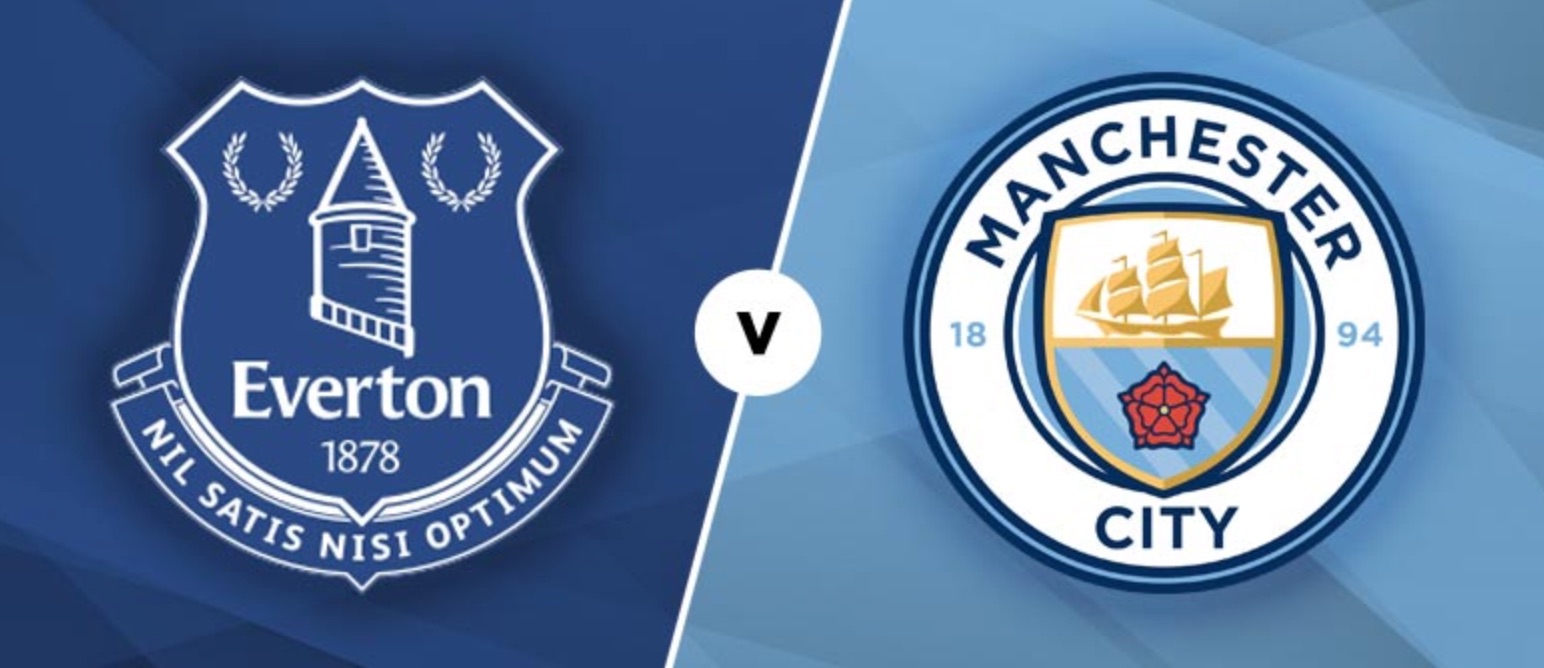 The first of the three all-Premier League fixtures sees Everton play host to Premier League Champions-elect Manchester City who have their eyes firmly set on winning an unprecedented quadruple this season. These teams met, at Goodison, just over a month ago with City running out 3-1 winners on the day.
Everton come into the game still in the hunt for a European spot for next season but with the Europa League becoming more likely than the Champions League spot they had been hoping for. Four wins and five defeats in their last ten games epitomizes Everton's season which has been filled with good performances followed by extremely disappointing defeats. Among the five recent defeats are home reversals against Newcastle, Fulham and Burnley, three teams Everton should have seen off comfortably based on the league standings. Carlo Ancelotti has done excellent work so far in his tenure at Everton but those type of defeats show the scale of the task he still has ahead of him if Everton are to return to the top table of English football ahead of their move into the Bramley Dock Stadium, that in itself embodies the club and their stop start track record.
After requiring extra-time to get past Rotherham 2-1 in the third round, Everton comfortably beat Sheffield Wednesday 3-0 before an all time cup classic against Spurs. The Toffees advanced after a 5-4 extra time thriller that had everything from great goals and drama, to laughable defending and farcical officiating. Strangely, Everton have been drawn at home in all four rounds, how often has that happened in the cup's history?
City, who won the domestic treble in 2019, have the league title pretty much wrapped up already and are through to the League Cup final against Spurs, which will be played on April 25th. Their recent form has been incredible, with only a defeat to Manchester United spoiling what would otherwise be a perfect record of their last 25 games in all competitions. Win after win after win, without ever really looking like they were having to play to their maximum capacity. With Ilkay Gundogan, Kevin DeBruyne and Bernardo Silva all making compelling cases they they should win Footballer of the Year, as well as Riyad Mahrez, Raheem Sterling, Rodri, Phil Foden, Joao Cancelo and Ruben Dias all playing at a very high level on a consistent basis, City have matchwinners every where. Pep Guardiola deserves immense credit for the tactical changes he has made to the team this season to make up for the injuries that Gabi Jesus and Sergio Aguero have been plagued by.
Birmingham were seen off 3-0 before City overcame Cheltenham Town and Swansea City by 3-1 in both games. This will be the first time City have taken on Premier League competition in this years FA Cup.
⚽ Chelsea vs Sheffield United
📅 Sunday 21 March 2021
⏰ 1330 UK Kick-Off
🖥️ BBC Sport Free Live Streaming
One of the most in-form teams in Europe in recent months vs one of the worst teams in Europe over the past year, is what comes together at Sunday lunch time as Thomas Tuchel and Chelsea play host to managerless Sheffield United.
It came as no surprise when Chelsea sacked Frank Lampard, who had quite clearly taken the club backwards in his 18 months in charge. Despite reaching last season's FA Cup, where they lost to Arsenal, their league form went backwards last season and was falling apart this season before the change was made. Tuchel took over a team sitting in 9th place on January 26th and less than three months later has them 4th in the Premier League, safely through to the quarter finals of the Champions League after two impressive wins over Atletico Madrid, and through to this quarter-final. Defensively, they are unrecognisable from Lampard's team and while they have struggled to score goals at times, they play with far more purpose and structure in attack than they did in the "go out and express yourselves" days of Lampard.
Chelsea beat Morecambe 4-0 and Luton Town 3-1 under Lampard, with Tuchel winning his first ever FA Cup match 1-0 away to Barnsley in the last round. It would be fair to expect that it will not be the last time Thomas Tuchel oversees an FA Cup victory.
Sheffield United are having a dreadful season, but yet it came as a massive surprise to most when news broke that Chris Wilder was leaving by mutual consent. The man responsible for bringing the club from mid-table in League One to top half of the Premier League inside four years was thought to be bulletproof. Surely he had enough credit in the bank with ownership that relegation this season wouldn't see him cast aside. That viewpoint is largely correct however Wilder's failures in the transfer market had led to ownership wanting to install a Director of Football to oversee recruitment among other things. Unwilling to cede control, the disagreement between Wilder and the board was apparently an ongoing issue for a number of months before it culminated in a deal being reached for Wilder to depart. It's not worth talking about Sheffield United's league form, the only positive they can take from it is that they are not the worst team in Premier League history.
The FA Cup has offered the Blades a welcome distraction from the league and wins over Bristol Rovers (3-2), Plymouth Argyle (2-1) and Bristol City (1-0) represent three of their seven victories in all competitions since July of last season.
⚽ Leicester City vs Manchester United
📅 Sunday 21 March 2021
⏰ 1700 UK Kick-Off
🖥️ BBC Sport Free Live Streaming
Third in the Premier League takes on second in the Premier League in the marquee tie of the round, as Leicester City play host to Manchester United at the King Power.
Leicester have rebounded well from last season's terrible end to the season, where their historic collapse cost them a top four finish and condemned them to a season in the Europa League. With an ambitious manager, and a very talented squad, Leicester view themselves as a Champions League calibre team and look well on course to make their idea a reality as they sit eight points clear of 5th placed West Ham and ten clear of 6th placed Liverpool. With only two defeats in their last 16 games, and coming into this game off the back of back to back league games, they have solidified their place in the Champions League places despite some untimely injuries to key players like James Justin, James Maddison and Harvey Barnes. They have been given a boost by Kelechi Iheanacho finding his finishing touch and scoring five in his last three appearances.
Leicester travelled to Stoke and romped to a 4-0 win in round three before an impressive 3-1 away win over Brentford and a 1-0 home win over Brighton put them into the quarter-finals.
Manchester United have developed a habit of reaching the semi-final stage of cup competitions before going out under Ole Gunnar Solskjaer. This years League Cup was the fourth straight time that had happened after doing so in last season's FA Cup, League Cup and Europa League. United are a very strange team, capable of looking brilliant some weeks and absolutely shocking the following week. The big thing for them is that they have a consistent match-winner in Bruno Fernandes, and another beginning to regularly step up to the plate in Marcus Rashford. Fernandes is having a historically brilliant season in terms of production with 23 goals and 13 assists. While for much of the season, teams have aimed to stop him and thus stop United, Rashford stepping up more and more has meant that teams can't simply rely on frustrating the Portuguese any more.
United beat Watford 1-0 before seeing off their great rivals Liverpool in a fantastic game at Old Trafford. Rashford and Fernandes both scored that day to eek out a 3-2 win for the Red Devils, who needed extra-time to overcome West Ham 1-0 and set up this potentially fantastic tie with the Foxes.
These are just some of the games available to you in the FA Cup this weekend. With so many games to choose from, the worry is wasting time on the wrong game. We'll try and guide you in the right direction so that all you need to do is sit back, turn on your Liberty Shield VPN, settle in, and enjoy the games.
Don't have a Liberty Shield VPN?? What's the matter with you?!?! No problem, we've got you. Click here, and use my code EPLBLOG to get 20% of your hardware or software package.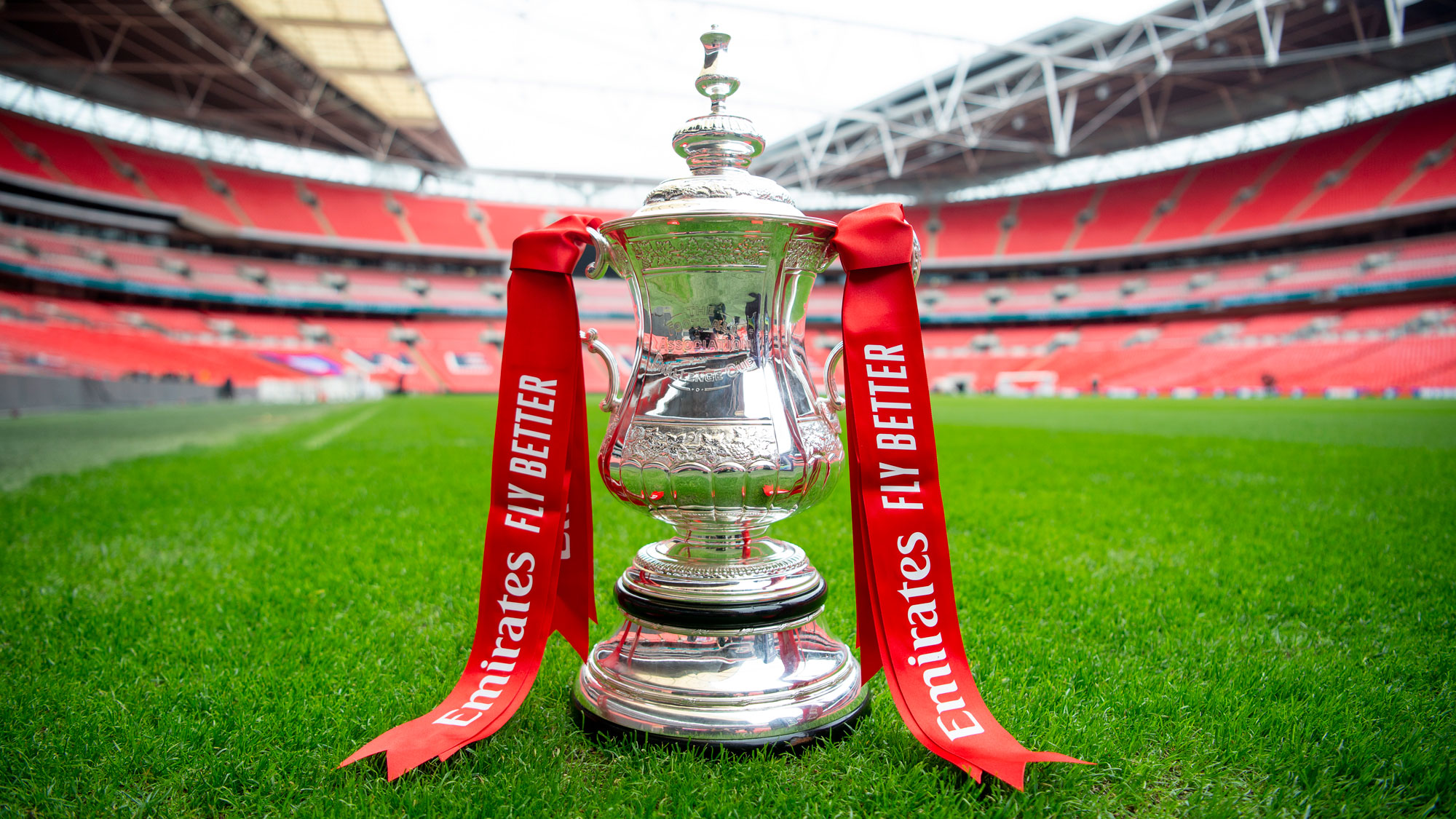 How to watch every FA Cup match from anywhere…
FA Cup VPN matches for the 2020/21 season will be streamed live between BT Sport and the BBC Sport website, as well as their respective apps for iPhone, iPad, Android, Smart TV, Now TV, FireTV etc.
But these streaming services are not available to everyone, for example when you load BT Sport in the USA, Germany, Ireland, Netherlands, France, Spain, Portugal, Australia, Dubai, Canada etc. you will get an error message.
Sorry, this video is not available in your country. This is basically because their streaming services are geoblocked based on the IP address being used to access it. You must be a UK domestic web user to access BT Sport and BBC Sport live tv streaming.
Get a UK IP address.
If you want to watch on your Windows PC, Mac, FireTV, iPhone, iPad or Android then you can get a UK Proxy or VPN Apps from Liberty Shield, FREE for 48 hours and then from only £8.99 per month..
Prefer to watch on supported media streaming devices like Now TV, Smart TVs, Apple TV, Xbox, PS4, Roku etc? You'll need a UK configured VPN Router setup as British, available from only £9.99 with Worldwide Shipping available.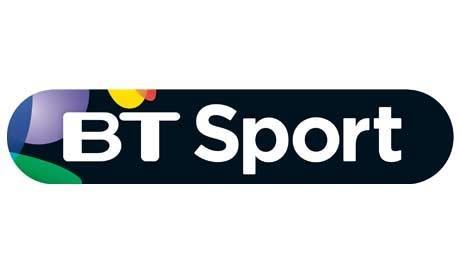 How can I watch BT Sport FA Cup VPN 20/21 matches live?
As well as the FA Cup VPN, BT Sport has the rights to just over 50 Premier League fixtures during the 2020/21 campaign, and will also carry coverage of the UEFA Champions' League and Europa League until 2024. Subscribers can watch BT Sport on their computers as well as their various apps on connected devices. They do offer a Monthly Pass with no contract, which will give customers access to the BT Sport mobile app. BT Sport Box Office will no longer show the matches via the now scrapped pay-per-view offering, but is it too late and have customers already moved towards illegal streams and IPTV providers?
Remember that BT Sport also features coverage from the Bundesliga, and holds rights to Moto GP, UFC and WWE coverage as well.  After a long delay the BT Sport app is now available on several models of Smart TV as well as Roku and Amazon Fire TV devices.

How can I watch BBC Sport FA Cup VPN 20/21 matches live?
With Premier League Pay-Per-View now scrapped, the BBC gets their live action once again through their FA Cup rights.  They also offer free FA Cup and Premier League VPN 20/21 highlights, with Match of the Day and Match of the Day 2, available live when screened on the BBC Sport website, and also on catchup with BBC iPlayer.
Furthermore; BT Sport and BBC Sport aren't the only geographically-censored streaming services a VPN or Proxy will allow you to access.  Other UK services like Sky Sports, Now TV, BBC iPlayer, Amazon Prime, ITV Hub, All 4 and BritBox are available. Plus with the option to switch to our USA service whenever you like, you can access Hulu, HBO GO, Netflix and Pandora.  Essentially you can access international content from virtually anywhere!