GAA 2022 –  ALL IRELAND FOOTBALL FINAL
The All Ireland Senior Football Championship has reached its grand final at Croke Park. Free live streaming of GAA 2022 will be available on RTE Sport for Irish internet users.
The Final of the 2022 All-Ireland Senior Football Championship takes place this Sunday at Croke Park in what will undoubtedly be one of the highlights of the 2022 sporting calendar, not just in Ireland but for the global sporting audience.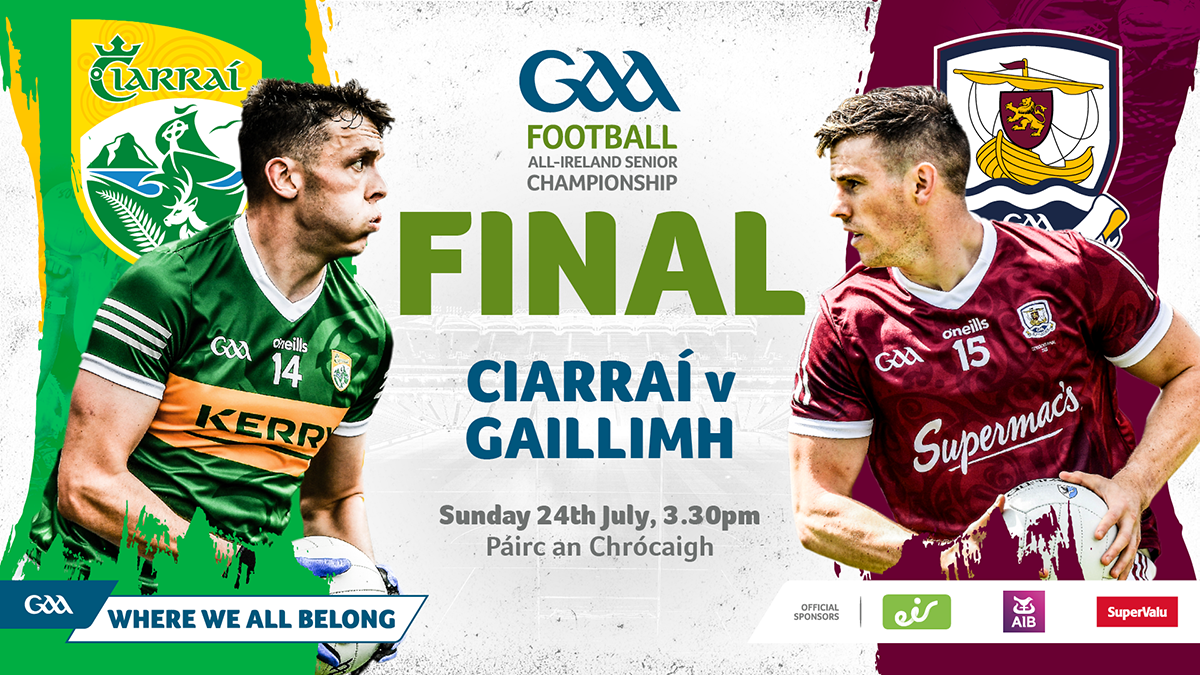 For Irish sport, it's a top four event any year, alongside the All-Ireland hurling final, Katie Taylor fighting and any contest in any sport against the English.
Our GAA 2022 articles are brought to you in partnership with EPL Index, and Dave Hendrick – host of the Two Footed Podcast, offering FREE podcasts to football fans.
While last weekend's Hurling final was a major event in Irish sport, this weekend's Gaelic Football Final is the one. It's the one that gets families together as everyone in the land parks themselves in front of the TV, unless of course their team happens to be playing and they have a ticket, to watch the drama unfold.
Croke Park will be the venue for what should be a cracking game of football between the Tribesmen of Galway and the soldiers from the Kingdom of Kerry. With over 82000 people packed into the finest stadium in the land, located on the north side of Dublin and surrounded by salt of the earth people, they are few finer venues anywhere in the world.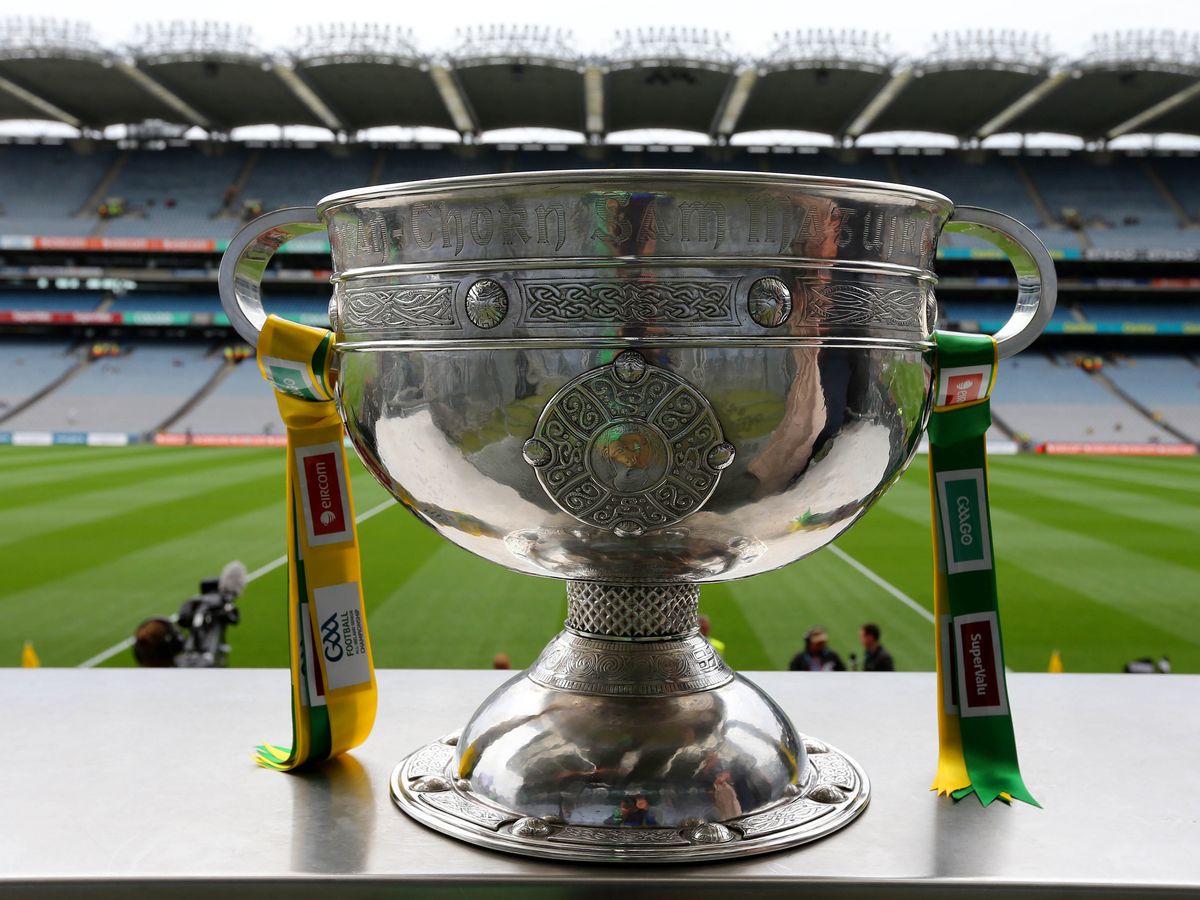 This will be the 8th time that the sides have faced off in an All-Ireland Final, and the first in 22 years. Back in 2000 it was Kerry who came away victorious, but they needed a replay to lay claim to the Sam Maguire Cup. That was Kerry's fourth final victory over Galway, following successes in 1940, 1941 and 1959. Galway won the first final between the sides way back in 1938 and as with Kerry in 2000, they needed a replay to do so. They were victorious again in 1964 and 1965, and that 1965 victory was their last over Kerry until they finally claimed a victory in 2018 at the All-Ireland quarter-final stage.
Galway hold seven victories over Kerry, and have also played out three draws. That's from a total of 22 games, so it is a respectable tally considering Kerry were the dominant force in the land for so long. Kerry, for their part, won six and drew one of the seven games played between the 1965 All-Ireland final and that 2018 Quarter-Final, which is what gives them their historical advantage over the men from the West.
Kerry will be contesting final number 61 and aiming for win number 38th this weekend. Victory would send Sam to the Kingdom for the first time since 2014 and end a drought that has become a source of embarrassment for the proud people of Kerry. Football in Kerry is like Hurling in Kilkenny. A religion. A way of life. You are who your football team is, club and county. It's an identity and a community. Eight years without winning the All-Ireland is not to be accepted. The pressure is on for Jack O'Connor's men.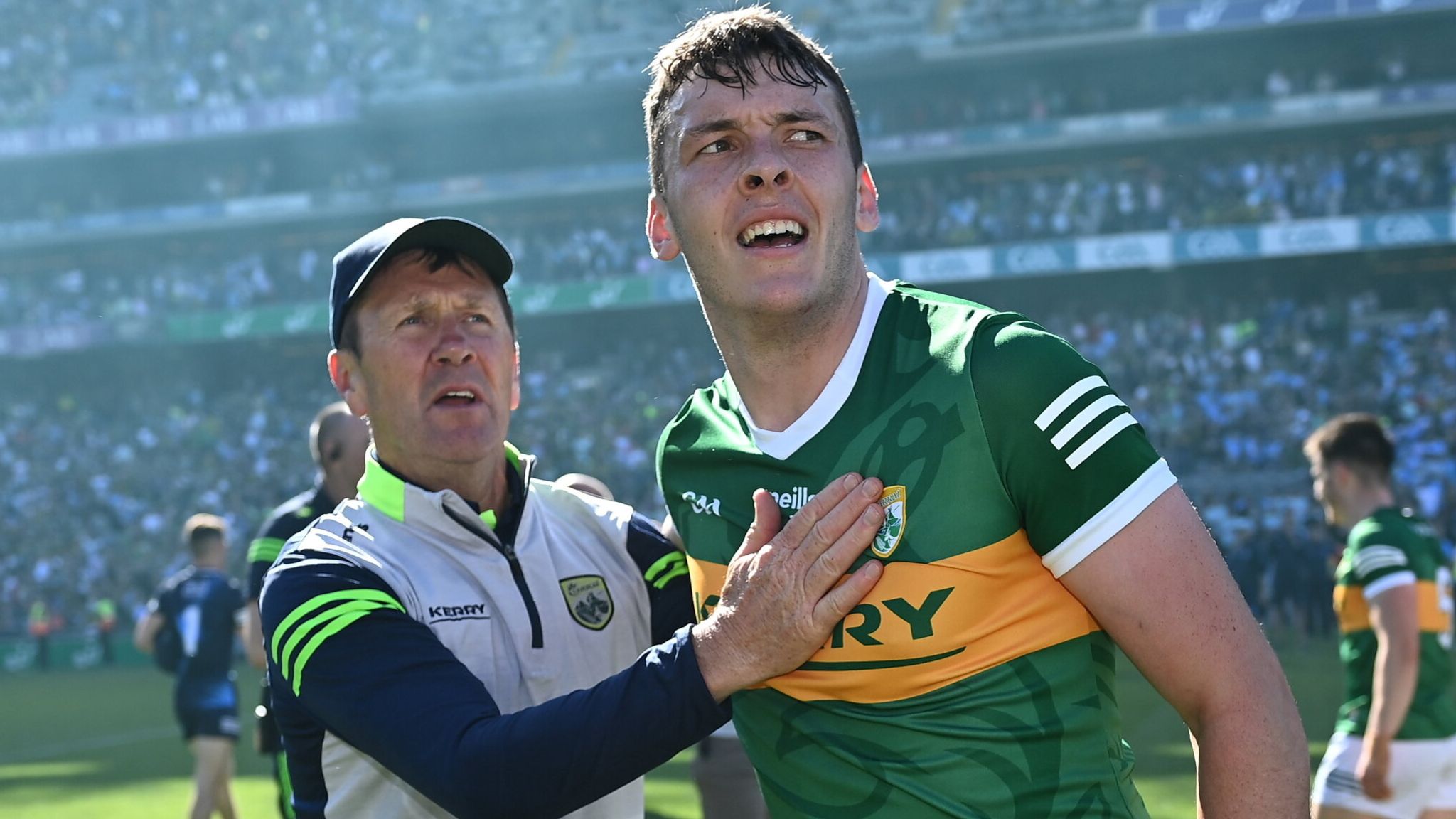 O'Connor is in his third term as Kerry manager and has won All-Ireland titles in both previous stints, with three in total being his tally. O'Connor is a true lifer and one of the few men to have led teams to All-Ireland glory at Minor, Under-21 and Senior level. Unlike others who think that once they get a top job, there's no stepping back down to underage level O'Connor became the Kerry Minor manager a year after he stepped down as Kerry Senior manager for the second time. It shows the character of the man, his view of the game and his love of coaching and improving players. He's also won three All-Ireland titles at schools level showing that his coaching translates to success at all levels.
If he is to claim a fourth senior All-Ireland he is going to need big performances from his two star forwards, namely Seanie O'Shea and David Clifford. Both were tremendous in the semi-final victory over Dublin, with Clifford scoring for fun and O'Shea coming up big with a last gasp free kick to inch Kerry past their most hated rivals. Kerry reaching the final isn't a huge surprise, they came into the season off the back of winning the National Football League and are playing with great confidence, but Galway are a bit of a surprise package this year.
First they beat Mayo, then they overcame a red-hot Armagh team after holding their nerve in a penalty shoot-out and then they upset a Derry team who had marched through Ulster and were looking close to unbeatable. They didn't just upset Derry either, they comprehensively outplayed them.  It was an outstanding performance from the Tribe who will take part in their first final since 2001 this weekend.
Back in 2001, as Galway contested their third final in four years and claimed their second title in that span, and ninth overall, nobody could have predicted that they would have to wait so long for another appearance in the showcase event. This will be their 23rd final in total, and they will be desperately hoping that it's win number 10, rather than defeat number 14, at the end of the day. They have battled their way to this final, playing as a team without a litany of stars like others who have taken part in these finals over the years. There are no All-Stars on this Galway panel, though Shane Walsh and Damien Comer might change that in this year's post-season awards.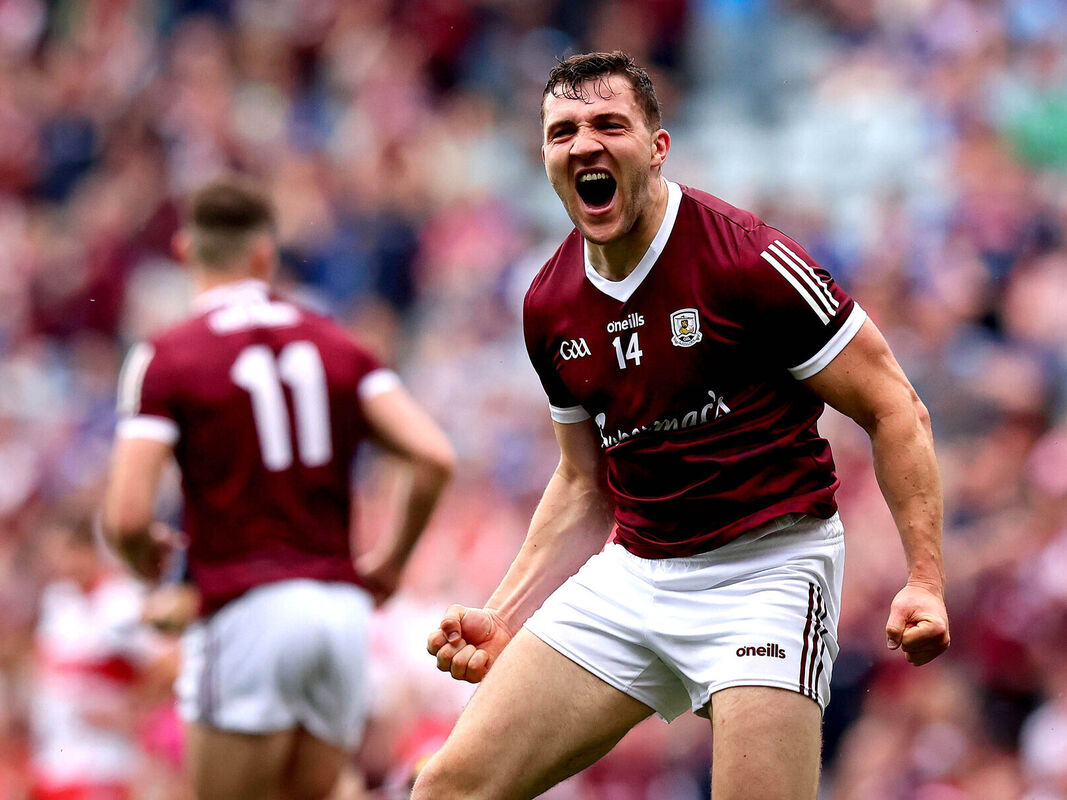 In his tenth year on the panel, and at 29 years of age, Walsh has played the best football of his career and played a vital role in Galway's success this year. His free-taking has been exceptional and he has delivered big scores at big moments routinely this season. Comer should have become a star years ago. His talent has never been in question but injuries and then the pandemic cost him basically three years of his county career. His performance against Derry was a "how-to" on playing the full forward position in Gaelic Football. He scored two goals and two points and absolutely tortured the Derry backline who had no answer for his ball-winning ability.
Galway manager Padraic Joyce was a player on both of the last two Galway teams to win the All-Ireland in 1998 and 2001. He knows what it takes to bring Sam home, and he wants to deliver on the promise he made when he was appointed manager back in 2019. Joyce was a star full-forward in his playing days, so perhaps it's no surprise that now that Damien Comer is fit he is thriving under a manager who is one of the best to ever play the position.
This game could go either way. Kerry will be favourites, in part because they're Kerry and in part because of the star names in their team. David Clifford is seen as being "due" an All-Ireland, such is his greatness. But to overlook Galway after the run they have put together would be incredibly foolhardy. This team thrives in the role of underdog. No matter where Sam ends up heading on Sunday evening, it will end a title drought for one of the true GAA powerhouses. And let's be fair, if you don't have a dog in the fight then it's just nice when it isn't Dublin, isn't it?
Don't have a Liberty Shield VPN? No problem, I've got your back. Click here, pick your package and then use my code – EPL25 to get 25% off your VPN or VPN Router purchase! Now, go listen to my Two Footed Podcast!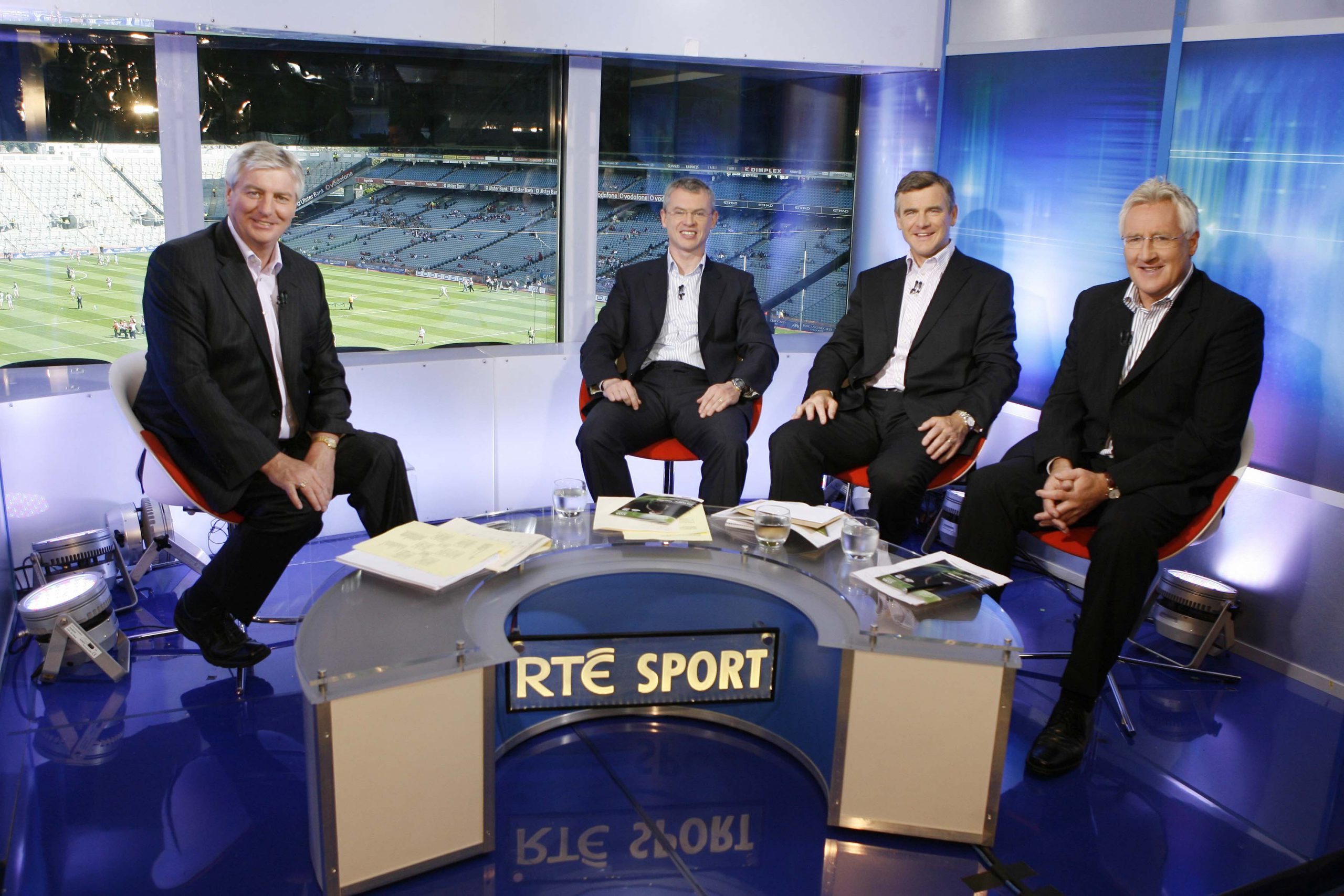 Gaelic Football and Hurling are two of the most exciting and entertaining sports in the world. The GAA has largely done a good job at staging them. They've made them a spectacle. But they've also priced out the fans at times, and made controversial decisions with regards to broadcasting rights. If you're outside of the Republic of Ireland and want to watch the matches on RTE player, the GAA don't want you to be able to, unless you invest in the very expensive GAA GO subscription service. Obviously those with an Irish internet service (in Ireland), will be able to access the RTE Player and have uninterrupted access from anywhere.
How to watch every GAA 2022 games from anywhere…
Games from the GAA 2022 season will be streamed live on the RTE Player website, as well as their respective apps for iPhone, iPad, Android, Smart TV, Now TV, FireTV etc.
But these streaming services are not available to everyone, for example when you load RTE Player in the USA, Germany, UK, Netherlands, France, Spain, Portugal, Australia, Dubai, Canada etc. you will get an error message.
We're sorry but RTE Player is currently only available to viewers in the Republic of Ireland and Norther Ireland.
This is basically because their streaming services are geoblocked based on the IP address being used to access it. You must be a Irish domestic web user to access RTE Player and RTE Sport live tv streaming.
Get an Irish IP address for GAA 2022 season
If you want to watch on your Windows PC, Mac, FireTV, iPhone, iPad or Android then you can get a UK Proxy or VPN Apps from Liberty Shield, FREE for 48 hours and then from only £8.99 per month..
Prefer to watch on supported media streaming devices like Now TV, Smart TVs, Apple TV, Xbox, PS4, Roku etc? You'll need a UK configured VPN Router setup as Irish, available from only £14.99 with Worldwide Shipping available.
Furthermore; RTE Player isn't the only geographically-censored streaming services a VPN or Proxy will allow you to access.  Other Irish services like TV3 and TG4 are also available. Plus with the option to switch to our USA service whenever you like, you can access Hulu, HBO GO, Netflix and Pandora.  Essentially you can access international content from virtually anywhere!