UFC FIGHT NIGHT 208 PREVIEW
If you glanced at this weekends UFC card, it might not catch your attention and draw you in. UFC Fight Night 208 will be shown by pay-TV broadcaster BT Sport.
UFC Fight Night 208, headlined by Curtis Blaydes vs Tom Aspinall doesn't appear a must-watch card unless you're a hardcore UFC fan. Both headline fighters are very good at what they do, but neither appear likely to ever capture UFC gold. Blaydes has a career record of 16-3-1, with a UFC record of 11-3-1. Two of his losses came at the hands of the current UFC Champion Francis Ngannou, both by KO. He was also stopped by Derrick Lewis. Though he sits at number four in the current UFC Heavyweight rankings, he'd be a sizeable underdog against any of the guys ranked about him.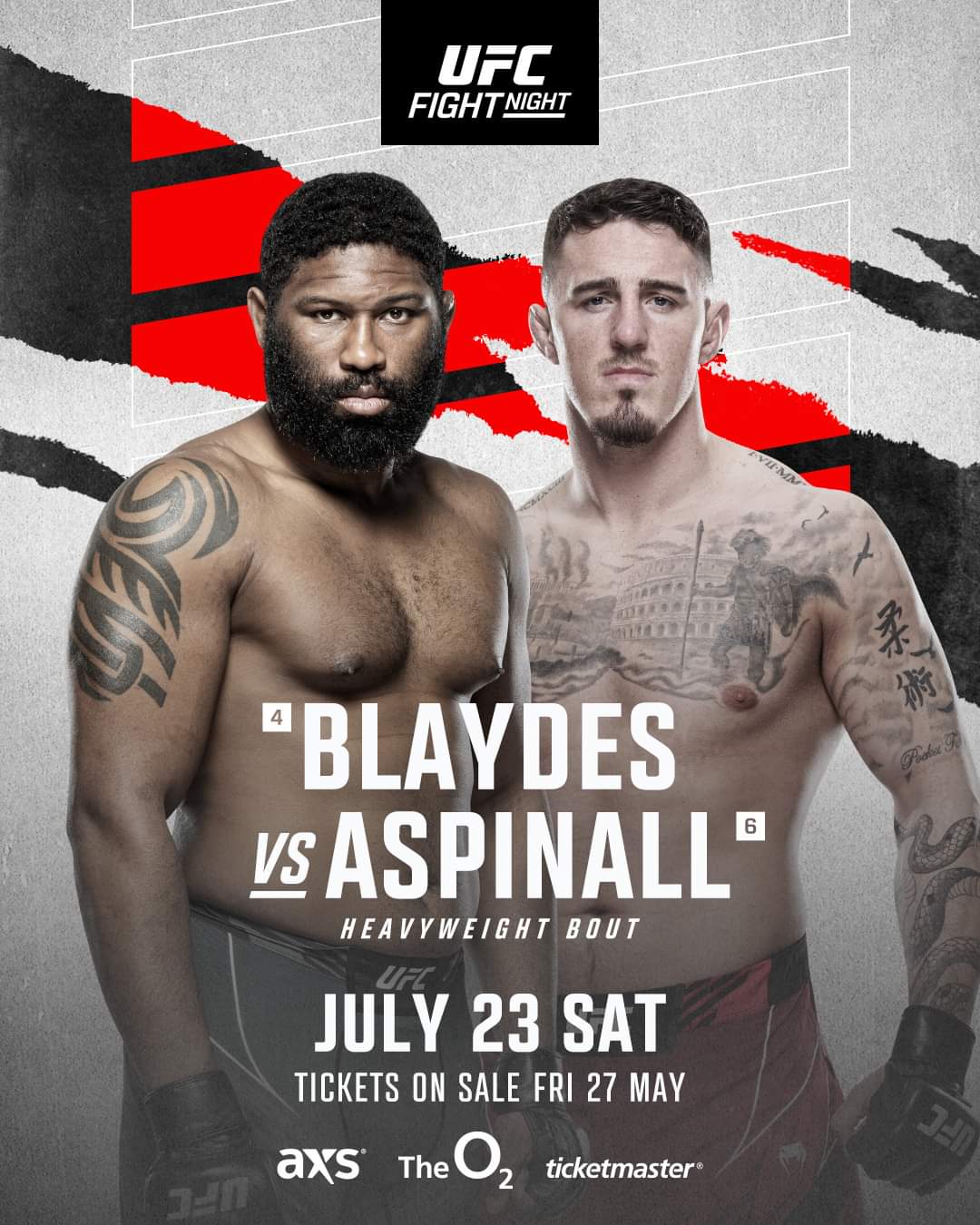 Aspinall is 12-2 in his career, with a 5-0 record in the UFC. To his credit, he has been outstanding in his UFC run with five stoppage wins and four performance of the night bonuses. Blaydes represents a big step up in competition although his last opponent was Alexander Volkov who himself is a top 10 heavyweight.
Blaydes vs Aspinall is a good fight, it's a fight worth watching, but is it enough to draw you in for the night? Probably not.
What about the co-main event? That pairs Jack Hermansson against Chris Curtis in a battle of veteran middleweights. Hermansson will be stepping in for his 15th UFC fight. He holds a record of 9-4 in MMA's premier organisation, and lost his Sean Strickland. He's 2-3 in his last five fights and really needs a victory here to stay relevant. Curtis is less than a year into his UFC tenure, and holds a record of 3-0 in the company. Before joining the UFC, he had a 26-8 record and it appeared that he might ever get a chance in the UFC as he had already celebrated his 34th birthday before getting his shot.
Again, a good fight. Worth tuning in for? Probably not.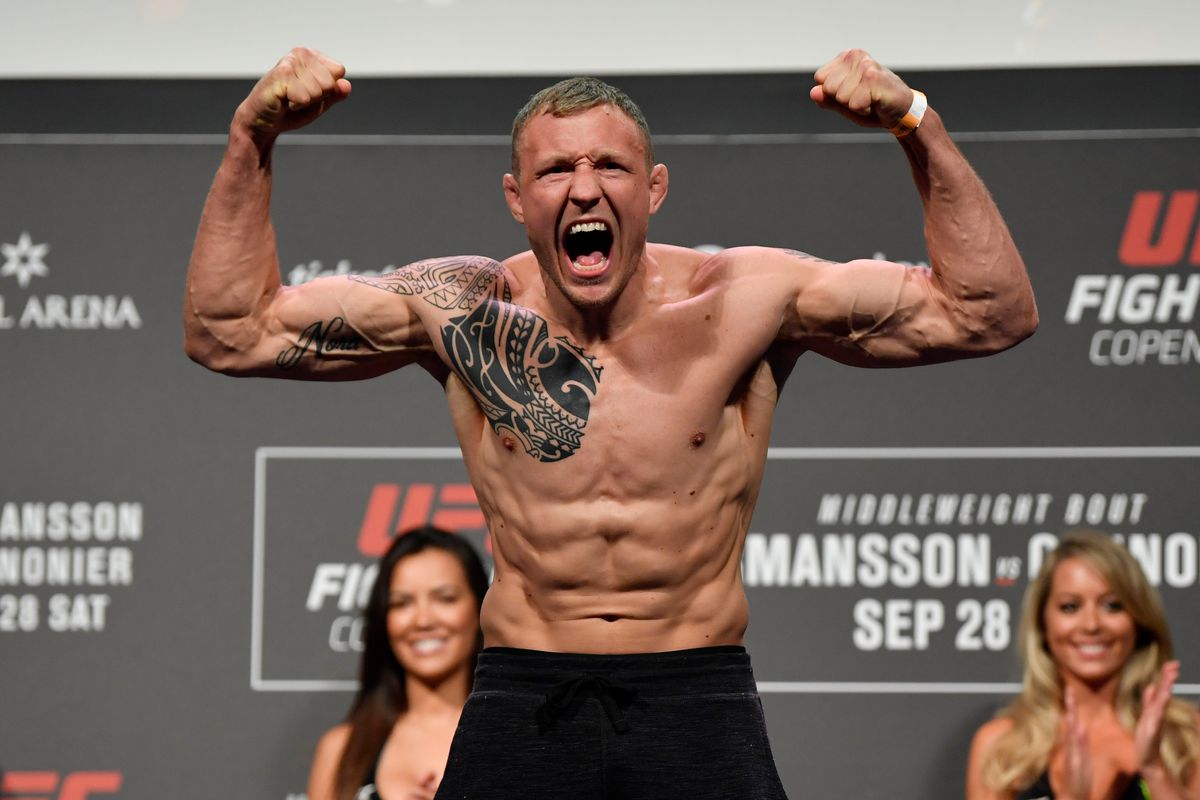 Two of the other main card fights feature well known names. Alexander Gustafsson, three time challenger for the UFC Light-Heavyweight title, looks to snap a three fight losing streak and earn his first victory in the Octagon since May of 2017. Standing in his way will be Nikita Krylov who is fighting for his UFC future. Krylov is 2-4 in his last six fights, has lost two in a row and could be facing the cut should he lose again this Saturday.
His last defeat came at the hands of Paul Craig, and it is Craig who makes up half of the other main card fight mentioned. The Scot will look to add to his four fight win streak when he takes on Volkan Oezdemir, who is another who's future is in the balance. Oezdemir entered the UFC 2017 and immediately won his first three fights to earn a title shot against Daniel Cormier. He lost to Cormier, and then lost twice more. Then he won a couple, but has since lost a couple more. 2-5 in a seven fight run is not the type of record that keeps you in the UFC. 2-6 in an eight fight run is the type of record that gets you fired, Oezdemir needs the win on Saturday.
Two more good fights. But nothing more than a solid undercard really. Where's the star power? What's drawing you in to match this UFC event the focal point of your Saturday night?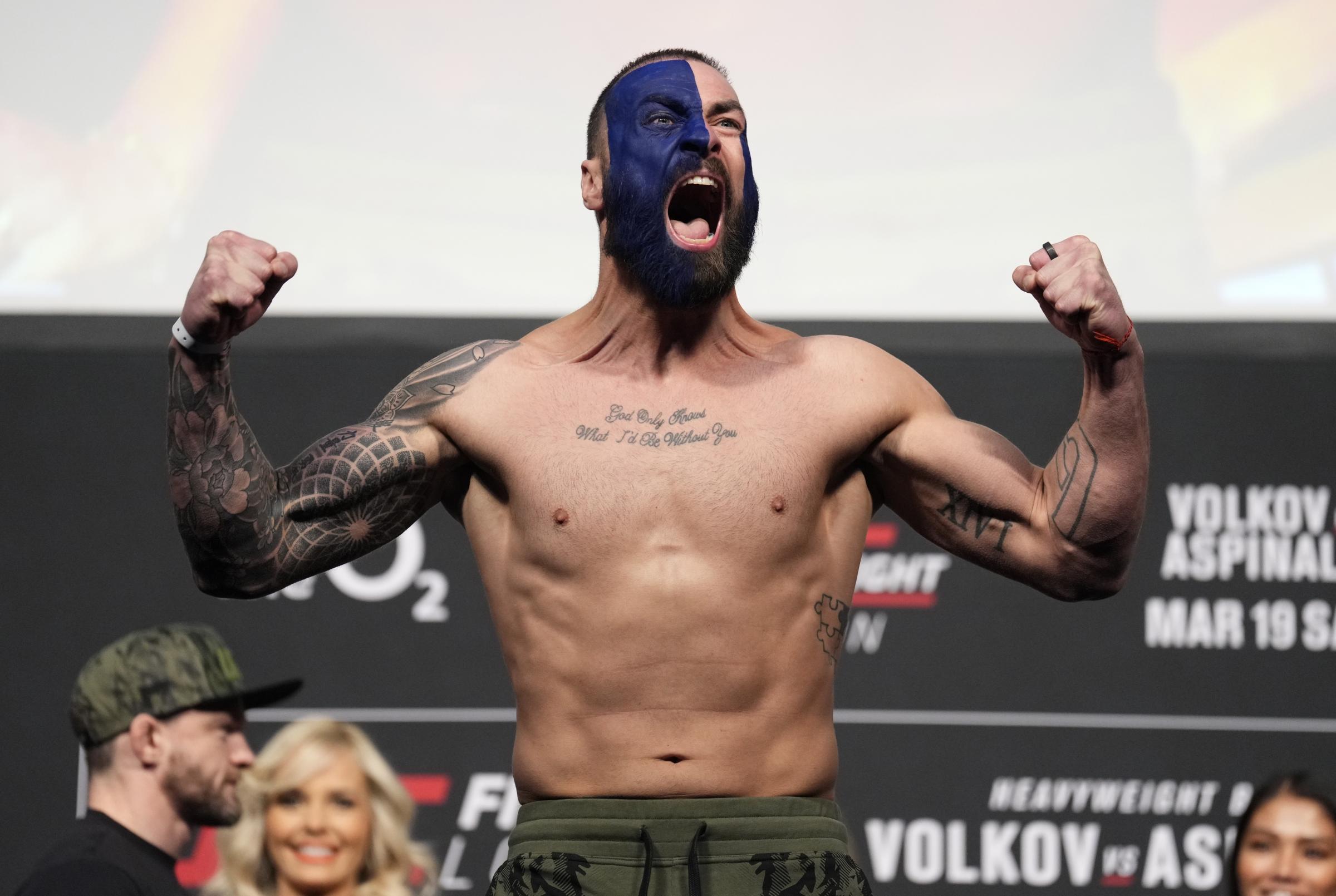 Well it comes in the form of two scrappy Scousers with big talent, and even bigger personalities.
Molly McCann is one of the bubbliest personalities in the UFC but transforms into 5'4 of absolute fury when the cage door closes. The girl they call Meatball unleashed a spinning elbow on Luana Carolina in her last fight to secure what will surely be voted the Knockout of the Year, and improved her to a 5-3 record in the UFC. McCann is 12-4 for her career and is growing in confidence with each passing fight. McCann can't have a boring fight, it's just not in her make-up. She's often seen as undersized for the weight class, and generally gives up a substantial reach advantage. That means she has to fight on the inside, which leads to her fights becoming brawls. She's happy to take two punches to land one, confident that her one will do more damage than her opponents two.
She's in a unusual situation this weekend where she will have the reach advantage, albeit a minimal advantage, over her opponent Hannah Goldy. Goldy is 1-2 in the UFC and holds a career record of 6-2. She looked impressive in her last outing against Emily Whitmore and will be hoping to use that victory as a springboard to further success.
McCann will be a heavy favourite and will have the backing of a partisan crowd. This has the potential to be a fight of the night contender because neither fighter knows how to take a backwards step.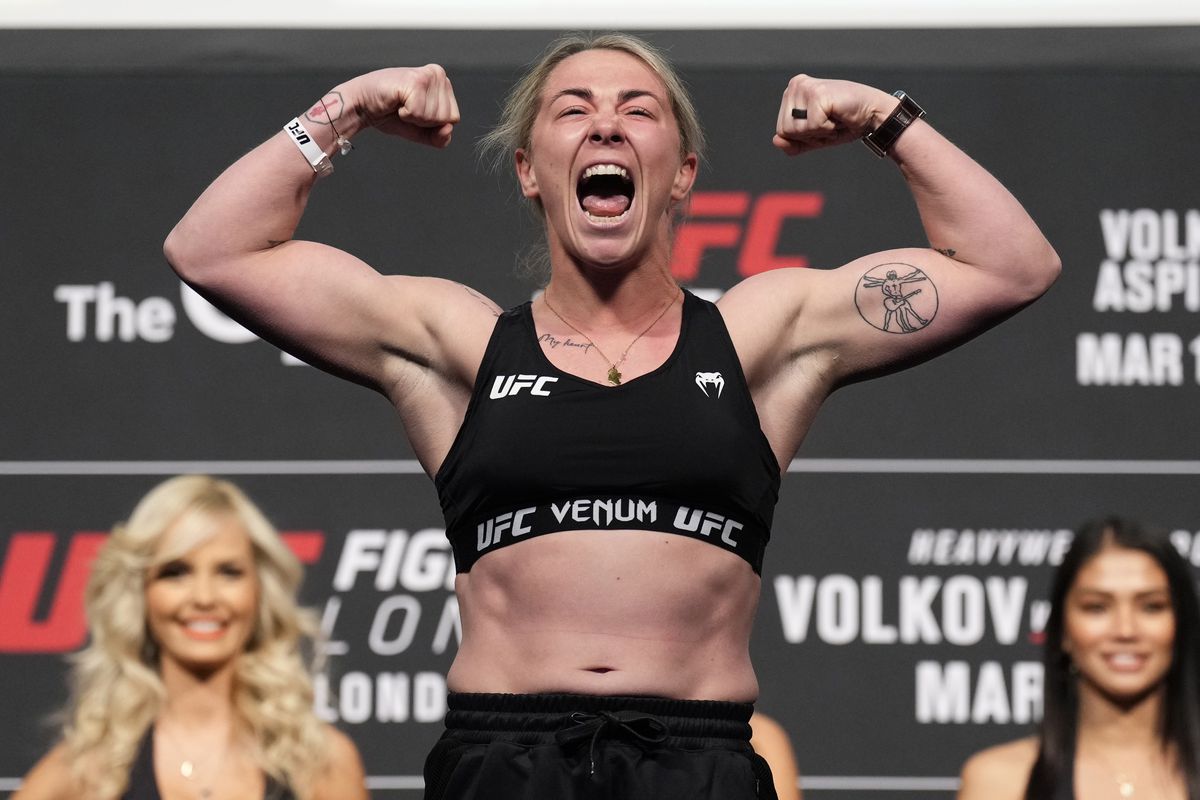 And then there's Patrick Mark Pimblett, better known as Paddy Pimblett aka Paddy the Baddy. You know Paddy, even if you don't know Paddy. He's the lad who looks like Jay from The Inbetweeners, or if he's between fights and has gained a few pounds you might mistake for a younger Boris Johnson. Just don't tell him you've made that mistake.
There's no middle ground with Pimblett, people either love him or they hate him. He's got that Conor McGregor-esque charisma that can rub a lot of people up the wrong way, but also draws people to him. People will always pay to watch him fight, either because they want to see him win or because they want to see him get his head knocked off. Conor McGregor didn't become the biggest star in the history of MMA by making people like him. The same goes for Floyd Mayweather and Muhammed Ali in Boxing, for Ric Flair, The Rock and Stone Cold Steve Austin in professional wrestling. None of them drew big crowds, sold record pay-per-views and merchandise by shaking hands and kissing babies, they did it by running their mouths.
A wise man once said, it doesn't matter what people are saying about you as long as they are talking about you. Pimblett has followed that advise and become one of the most talked about UFC stars of the modern era. But talking is just part of it. You have to back it up. Those mentioned above, they backed it up. The performed. Pimblett has to do the same.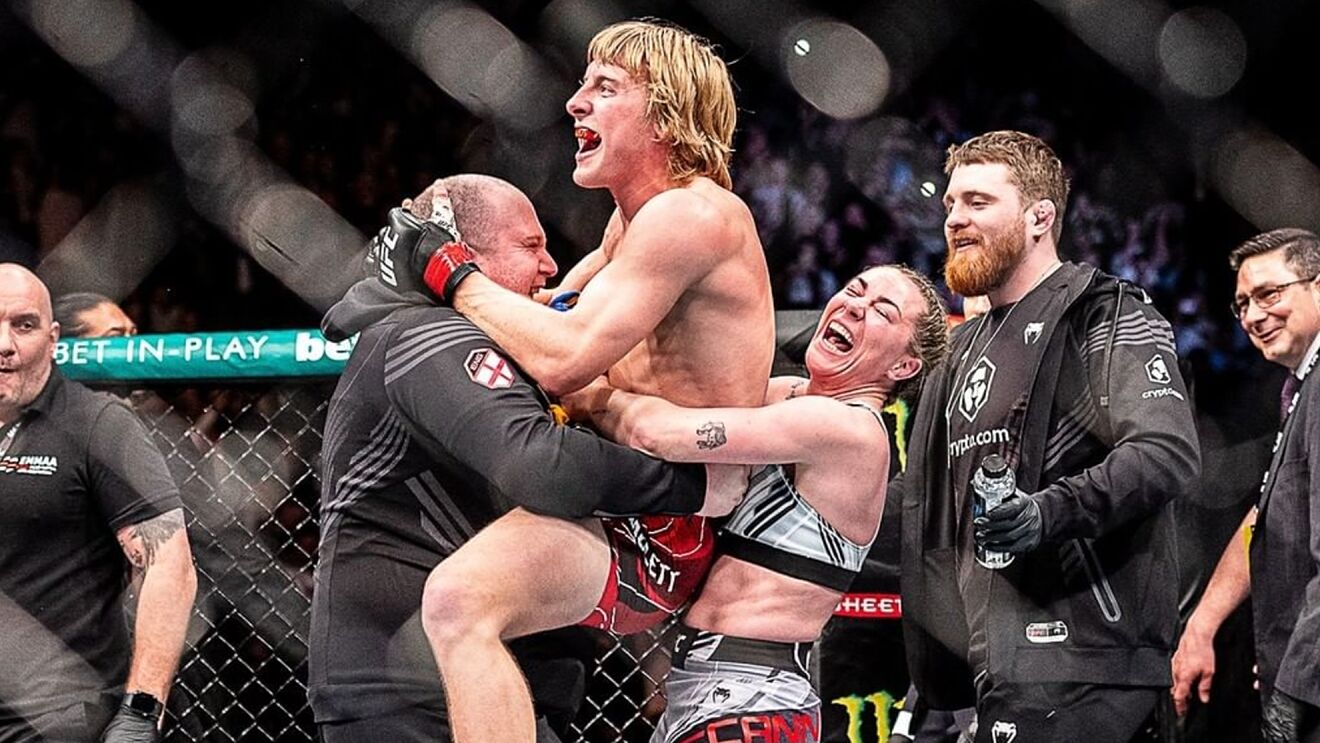 He's 2-0 in the UFC, with a career record of 18-3. He's won four fights in a row and if he wants to see more opportunities and more money come his way, he's got to keep winning.
His opponent this weekend, Jordan Leavitt is 10-1 in his career, with a 3-1 mark in the UFC. He represents a significant step-up in competition for Pimblett and like the Scouser he's a 27 year old hoping to become the next big thing in the UFC Lightweight division. This should be a fascinating fight, with the fighters well matched on the ground. Pimblett should have a significant advantage on the feet, and definitely carries more KO power in his hands. The safest path to victory for Pimblett is to keep the fight standing, but if it goes to the ground it could become a fascinating battle.
No matter where you are, you can use your Liberty Shield VPN to find a way to watch UFC Fight Night 208. Don't have a Liberty Shield VPN? You're missing out! Click right here to check out what we can offer you, and use the code EPL25 to get a 25% OFF a VPN or VPN Router at check-out.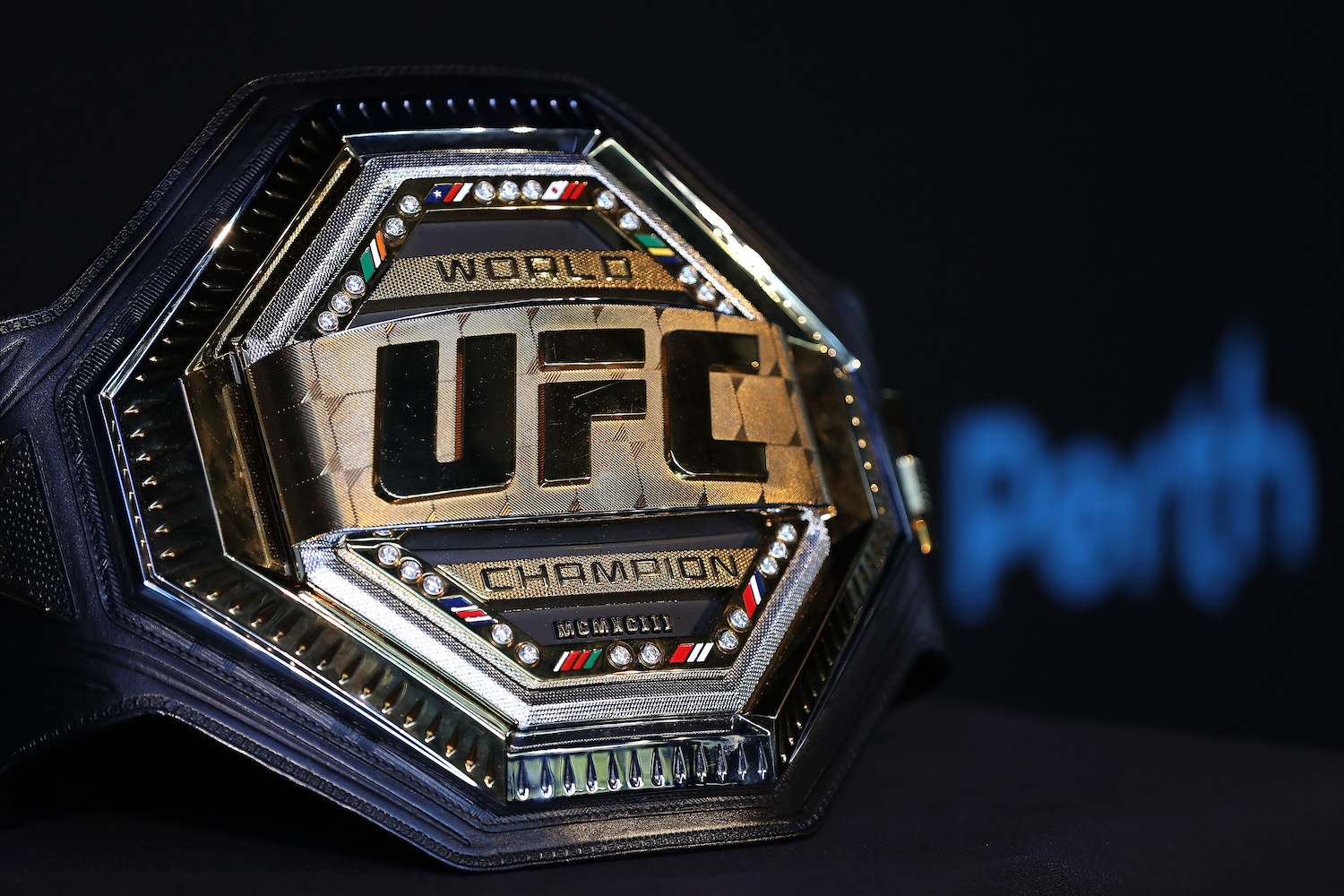 How to watch UFC Fight Night 208 from anywhere…
As ever, BT Sport will broadcast the coverage of a UFC event for UK audiences. As a result, you will need a BT Sport subscription in order to catch the action.
UFC Fight Night 208 will be streamed live on BT Sport as well as their respective apps for iPhone, iPad, Android, Smart TV, Now TV, FireTV etc.
But these streaming services are not available to everyone, for example when you load BT Sport in the USA, Germany, Ireland, Netherlands, France, Spain, Portugal, Australia, Dubai, Canada etc. you will get an error message.
Sorry, this video is not available in your country. This is basically because their streaming services are geoblocked based on the IP address being used to access it. You must be a UK domestic web user to access BT Sport, Sky Sports, Amazon Prime UK and BBC Sport live tv streaming.
Get a UK IP address for UFC Fight Night 208
If you want to watch on your Windows PC, Mac, FireTV, iPhone, iPad or Android then you can get a UK Proxy or VPN Apps from Liberty Shield, FREE for 48 hours and then from only £8.99 per month..
Prefer to watch on supported media streaming devices like Now TV, Smart TVs, Apple TV, Xbox, PS4, Roku etc? You'll need a UK configured VPN Router setup as British, available from only £9.99 with Worldwide Shipping available.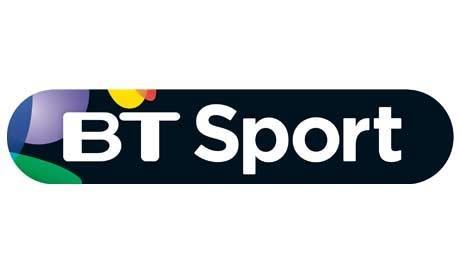 How can I watch UFC Fight Night 208 live?
BT Sport typically show football games in the weekly Saturday lunchtime slot but they do show additional matches. You can sign up for a BT Sport subscription or pick up a contract-free BT Sport monthly pass for £25.
BT Sport will also carry coverage of the UEFA Champions' League and Europa League until 2024. Subscribers can watch BT Sport on their computers as well as their various apps on connected devices. They do offer a Monthly Pass with no contract, which will give customers access to the BT Sport mobile app.
Remember that BT Sport also features coverage from the Ligue 1 for Messi at PSG, and holds rights to Moto GP, UFC and WWE coverage as well.  After a long delay the BT Sport app is now available on several models of Smart TV as well as Roku and Amazon Fire TV devices.

Furthermore; BT Sport isn't the only geographically-censored streaming services a VPN or Proxy will allow you to access.  Other UK services like Sky Sports, Amazon Prime, BBC iPlayer, ITV Hub, All 4 and BritBox are available. Plus with the option to switch to our USA service whenever you like, you can access Hulu, HBO GO, Netflix and Pandora.  Essentially you can access international content from virtually anywhere!