RUGBY PREVIEW | INTERNATIONAL UNION
With club Rugby put to one side for now the International action takes centre stage. Rugby is streamed live in the UK by BT Sport, BBC, ITV & S4C.
Once again we have a Saturday packed full of high quality international Rugby with the same four match-ups we saw last weekend, but with more on the line as all four series currently sit at 1-1 after two games making this weekend the decider for them all.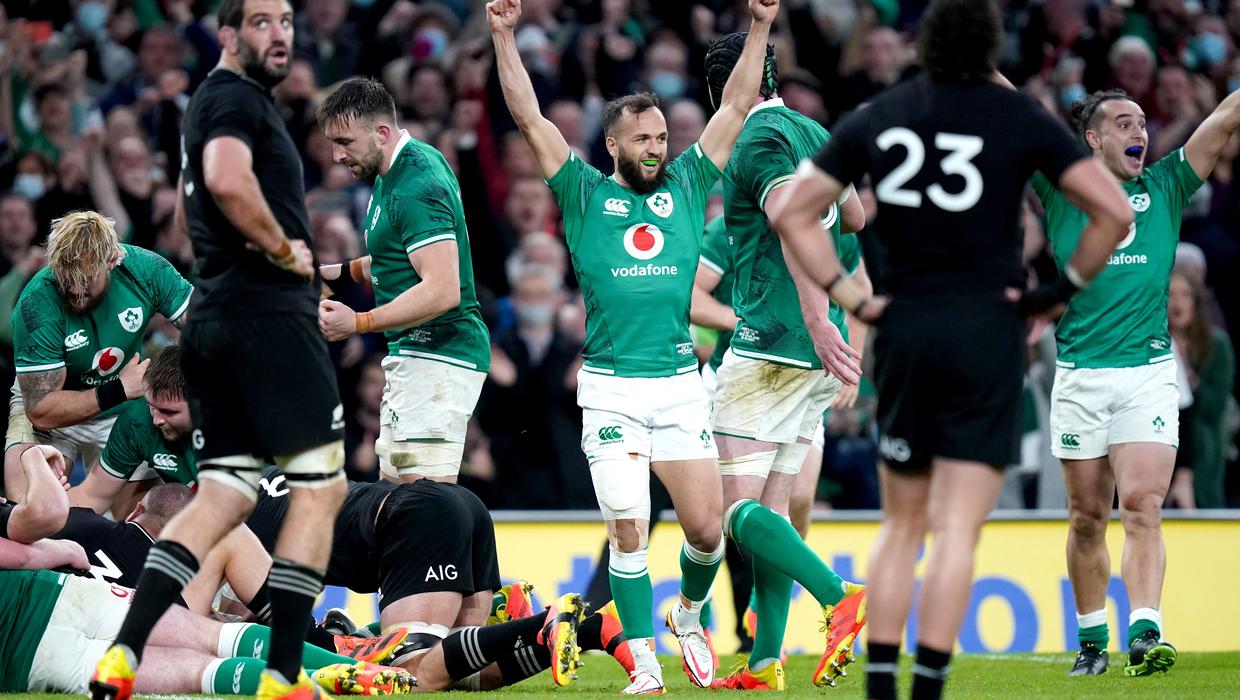 Let's start with the first game of the day, an 8:05am kickoff at the legendary Cake Tin in Wellington, known as The Sky Stadium for sponsorship purposes. Last weekend Ireland won on New Zealand soil for the first time ever. It was a hard fought game that saw a red card, a plethora of yellow cards and plenty of big hits. Ireland's 23-12 victory is a landmark moment for Irish rugby, one of the last remaining barriers that stood between them and Rugby's truly elite status. The last is something that only one Northern Hemisphere team have managed so far, and that is to win the World Cup. It might sound far fetched, New Zealand, Australia, South Africa and England are the only teams to ever win a World Cup, but that doesn't mean it's impossible.
Ireland doesn't have the population of England, South Africa or Australia and unlike New Zealand there is far more competition for resources in Ireland. Rugby is the national sport of New Zealand, it's the primary sport played by kids making the talent pool much bigger than in Ireland where Gaelic Football, Hurling and football/soccer are just as popular, if not more so. Over the last 20 years Ireland have made great strides and become a far bigger challenge for the top nations. Once the whipping boys, Ireland are legitimate rivals of France, South Africa, Australia and New Zealand now.
This Saturday they have the chance to drive a dagger into New Zealand hearts by winning the series and repeating their brilliant success of 2018 when they managed to win a test series in Australia. That would leave only South Africa unconquered by the Irish but six wins in the last 10 games between the two nations hint at Irish superiority over the Springboks at the moment anyway.
The All Blacks won't be in a good mood heading into this game, they've been widely criticised for their lack of discipline in last weeks game. They will have been reminded that they will be forever known as the All Black team who lost to Ireland on home soil, and the idea of losing back to back games, and the series, will be unfathomable for them.
At 10:55am the Sydney Cricket Ground will play host to the final test of England's series against Australia. England have dominated Australia in recent year, including a 3-0 sweep on Aussie turf in 2016. Australia's win in the first test of the series brought to an end a run of eight successive England wins and gave Australia only their 3rd win since the summer of 2010. Given Australia had historically dominated the series between the sides, it's become a source of embarrassment in the Australian rugby community that England have created such a gulf between the sides in the past 12 years.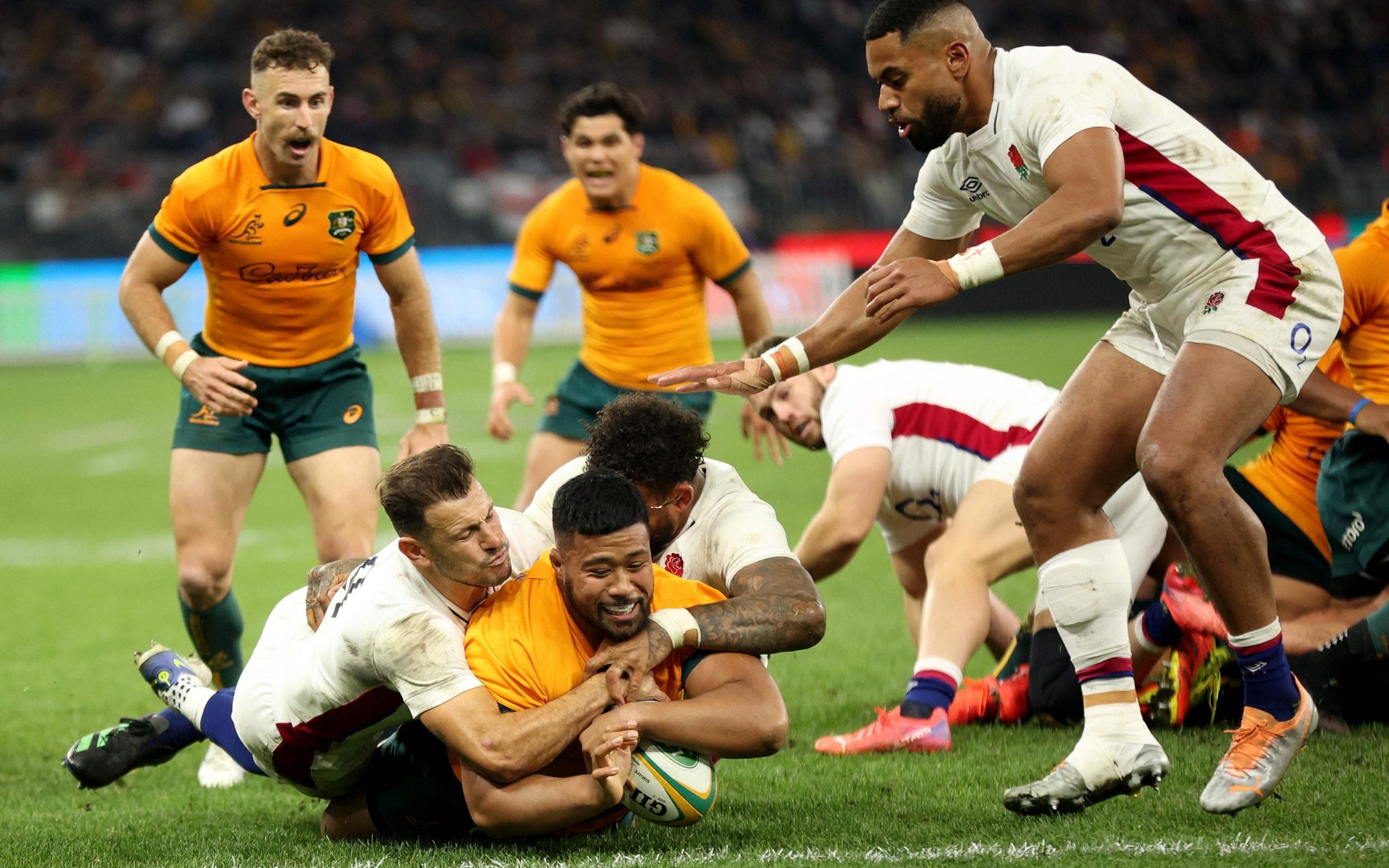 England won the second test in Brisbane to even the series and set up the possibility of back to back series wins for England in the land down under. This Sunday's game will put increased pressure on Australian coach Dave Rennie. The Kiwi is 22 tests into his tenure and has recorded only nine wins.  He has lost four of his last five games, bringing the total number of defeats under his watch to 10. Losing 10 of 22 games would have been unthinkable for Australia in years gone past, but the truth is that Australian rugby has been on the decline since Rod McQueen stepped down. Only John Connolly has managed to win over 60% of his games, but the others, Eddie Jones, Robbie Deans, Ewan McKenzie and Michael Cheika all managed at least 50%. Rennie currently holds the worst win percentage of any Australian Head Coach ever and might struggle to hold on to his job past the summer if England win convincingly this weekend.
The third act of the day gives us South Africa vs Wales at 4:05pm. This game will take place at the Cape Town Stadium, an understandable decision given it's a newer more modern stadium but a shame at the same time. Newlands Stadium, also in Cape Town, is one of the most iconic Rugby Stadiums in the world and is set to be demolished at the end of the year. This game could have given it a fitting farewell. That the stadium has been allowed to be sold off for development into shops and apartments brings further shame on the South African governing bodies who ignored the mass calls to renovate it and use it for the 2010 FIFA World Cup, choosing instead to spend over twice the amount of money on the new shiny Cape Town Stadium and enable them to line the pockets of themselves and their cronies.
Wales had never won on South African soil before last weekend, but their one point victory in Bloemfontein broke their duck and gave them the chance to steal the series. South Africa came in for mass criticism after the game as they had rotated so heavily and were accused of not taking the game seriously and showing a lack of respect to the Welsh. Wales and their fans couldn't have cared less. A victory in South Africa against the Springboks is a landmark moment in their history, just like Ireland's win in New Zealand. Wales, like Ireland, have become a real force in the past 15 years. Wales, like New Zealand, have designated Rugby as their national sport. Their is a real hope for World Cup glory some day, and a series victory over the Boks in South Africa would re-enforce the belief that it's not just a pipe dream.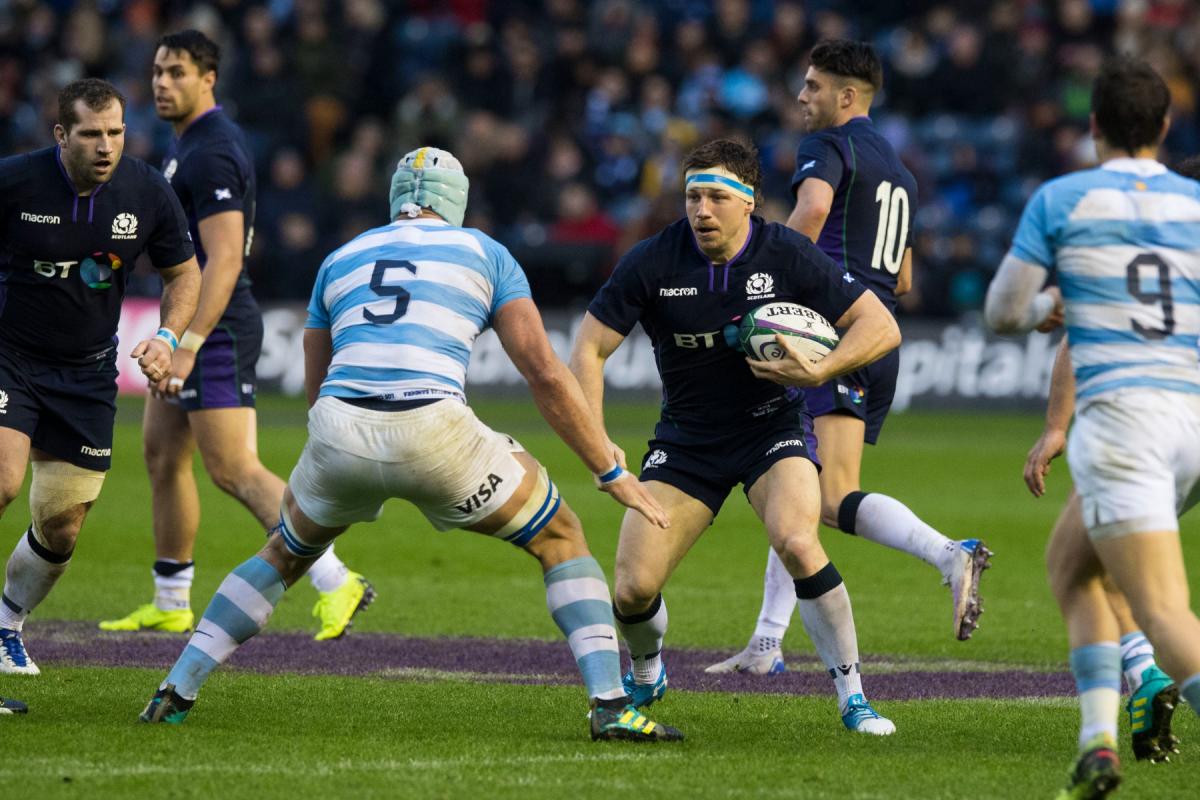 Last but not least, it's Scotland vs Argentina. The catchily named Estadio Unico Madre de Ciudades in Santiago del Estero will be the venue, and should provide a nice change for both sides. As opposed to the Estadio 23 de Agosto and the Estadio Padre Ernesto Martearena which hosted the first two games, this is a new modern stadium with modern amenities and high quality dressing rooms. Rather than the old fashioned concrete make-up of those stadiums, this is made of steel and glass. None of that matters one the players take the field, but it will create a more enjoyable setting for this 8.10pm kickoff.
Scotland put on a very impressive performance last weekend to beat the Pumas by 29-6. If they play in the same manner this weekend, it's hard to see how Argentina cope with them. Scotland were able to puncture the Argentine defensive line time and again, and then carve them open as they ran quickly through their phases and moved the ball quickly and effectively. Head Coach Gregor Townsend has a 3-1 record against the Pumas and seems to have mastered the game-plan for how to break them down. The Argentinians are prideful people though, and they will want to send Scotland home off the back of a bruising defeat. Expect them to try and make this a physical game where they can dominate the breakdowns and set pieces. If they can drag Scotland into the deep waters, the home side will have a major advantage but if Scotland play smart Rugby and stick to their plan, they should claim victory.
No matter where you are, you can use your Liberty Shield VPN to find a way to watch Rugby this week. Don't have a Liberty Shield VPN? You're missing out! Click right here to check out what we can offer you, and use the code EPL25 to get a 25% OFF your VPN or VPN Router at check-out.
How to watch every Rugby match from anywhere…
Rugby matches during 2022 will be streamed live between BT Sport, BBC, ITV and S4C; as well as their respective apps for iPhone, iPad, Android, Smart TV, Now TV, FireTV etc.
But these streaming services are not available to everyone, for example when you load BT Sport in the USA, Germany, Ireland, Netherlands, France, Spain, Portugal, Australia, Dubai, Canada etc. you will get an error message.
Sorry, this video is not available in your country. This is basically because their streaming services are geoblocked based on the IP address being used to access it. You must be a UK domestic web user to access BT Sport and Sky Sports live tv streaming.
Get a UK IP address for Rugby.
If you want to watch on your Windows PC, Mac, FireTV, iPhone, iPad or Android then you can get a UK Proxy or VPN Apps from Liberty Shield, FREE for 48 hours and then from only £8.99 per month..
Prefer to watch on supported media streaming devices like Now TV, Smart TVs, Apple TV, Xbox, PS4, Roku etc? You'll need a UK configured VPN Router setup as British, available from only £9.99 with Worldwide Shipping available.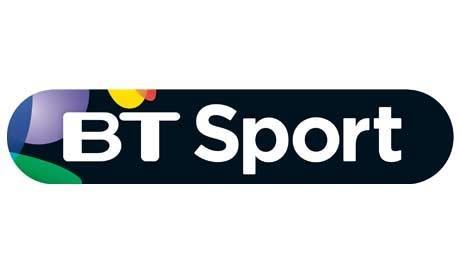 How can I watch Rugby on BT Sport live?
BT Sport typically show Premier League games in the weekly Saturday lunchtime slot but they do show additional matches. You can sign up for a BT Sport subscription or pick up a contract-free BT Sport monthly pass for £25.
BT Sport will also carry coverage of the UEFA Champions' League and Europa League until 2024. Subscribers can watch BT Sport on their computers as well as their various apps on connected devices. They do offer a Monthly Pass with no contract, which will give customers access to the BT Sport mobile app. Fun Fact: Premier League VPN is one of the most searched phrases on Google.
Remember that BT Sport also features coverage from the Ligue 1 for Messi at PSG, and holds rights to Moto GP, UFC and WWE coverage as well.  After a long delay the BT Sport app is now available on several models of Smart TV as well as Roku and Amazon Fire TV devices.
Furthermore; BT Sport isn't the only geographically-censored streaming services a VPN or Proxy will allow you to access.  Other UK services like Now TV, Sky Sports, BBC iPlayer, Amazon Prime, ITV Hub, All 4 and BritBox are available. Plus with the option to switch to our USA service whenever you like, you can access Hulu, HBO GO, Netflix and Pandora.  Essentially you can access international content from virtually anywhere!