GAA 2022 –  ALL IRELAND HURLING FINAL
The All Ireland Senior Hurling Championship has reached its grand final at Croke Park. Free live streaming of GAA 2022 will be available on RTE Sport for Irish internet users.
The Final of the 2022 All-Ireland Senior Hurling Championship takes place this Sunday at Croke Park in what will undoubtedly be one of the highlights of the 2022 sporting calendar, not just in Ireland but for the global sporting audience. For Irish sport, it's a top four event any year, alongside the All-Ireland football final, Katie Taylor fighting and any contest in any sport against the English.
Our GAA 2022 articles are brought to you in partnership with EPL Index, and Dave Hendrick – host of the Two Footed Podcast, offering FREE podcasts to football fans.
For global fans, those who wouldn't usually watch Hurling, let me assure you that this is must-watch. Hurling is the fastest paced field sport in the world, and one of the most exciting games anywhere on the planet. If you've been following this season you will know that the quality of play is at an all-time high, and this years final promises to be an all-timer.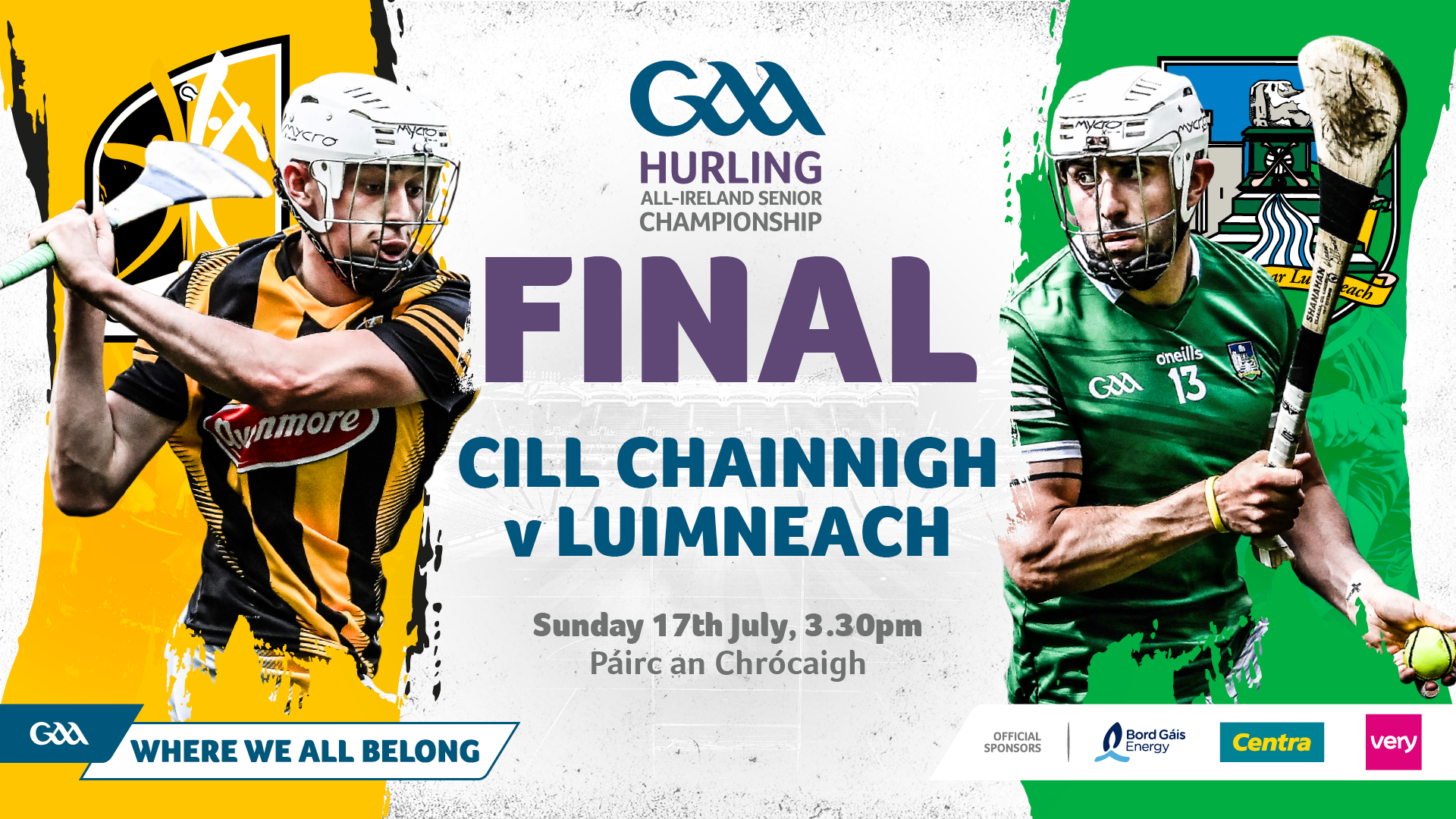 Kilkenny and Limerick are the last two teams standing after what has been a great campaign. This will be the 15th meeting between these two sides in Championship games, and the ninth All-Ireland final that they have contested. In those finals both sides have taken home the Liam MacCarthy Cup four times. Limerick were victorious in 1898, 1936, 1940 and 1973, with Kilkenny coming out on top in 1933, 1935, 1974 and 2007. While the sides have split the finals between them evenly, Kilkenny have a five to one advantage in the rest of the games.
Kilkenny have been dominant in the most recent meetings. Since 2005 they have played seven times, with Kilkenny winning six of them. Indeed Kilkenny are the reason that Limerick are going for three in a row, and four in five years, rather than five in a row this year. Limerick's only victory over the Cats since the 1973 came in the All-Ireland quarter-final in 2018. Their two point victory on the day set them on course to claim the Liam MacCarthy Cup for the first time since that 1973 triumph. It marked the beginning of the Golden Age of Limerick hurling.
The following year the sides met in the All-Ireland semi-final and in what was a big upset, Kilkenny came away with a one point victory to end Limerick's hopes of back to back titles. That game marks the last time Limerick were beaten in a Championship game. They ran through the field in 2020 and 2021, and while they have reached the final this year it has been a bit more difficult. Clare held them to a draw in the Munster group stage, pushed them to extra-time in the Munster Final, and Galway gave them all they could handle in the semi-final two weeks ago.
Victory this season will secure Limerick's place among the all-time great teams. Winning three-in-a-row is a monumental achievement. It's only happened six times in history, and only been achieved by two counties, Cork four times and Kilkenny twice. Both Cork, between 1941 and 1944, and Kilkenny, between 2006 and 2009, managed the incredible four-in-a-row which will become the next goal for Limerick should they win on Sunday.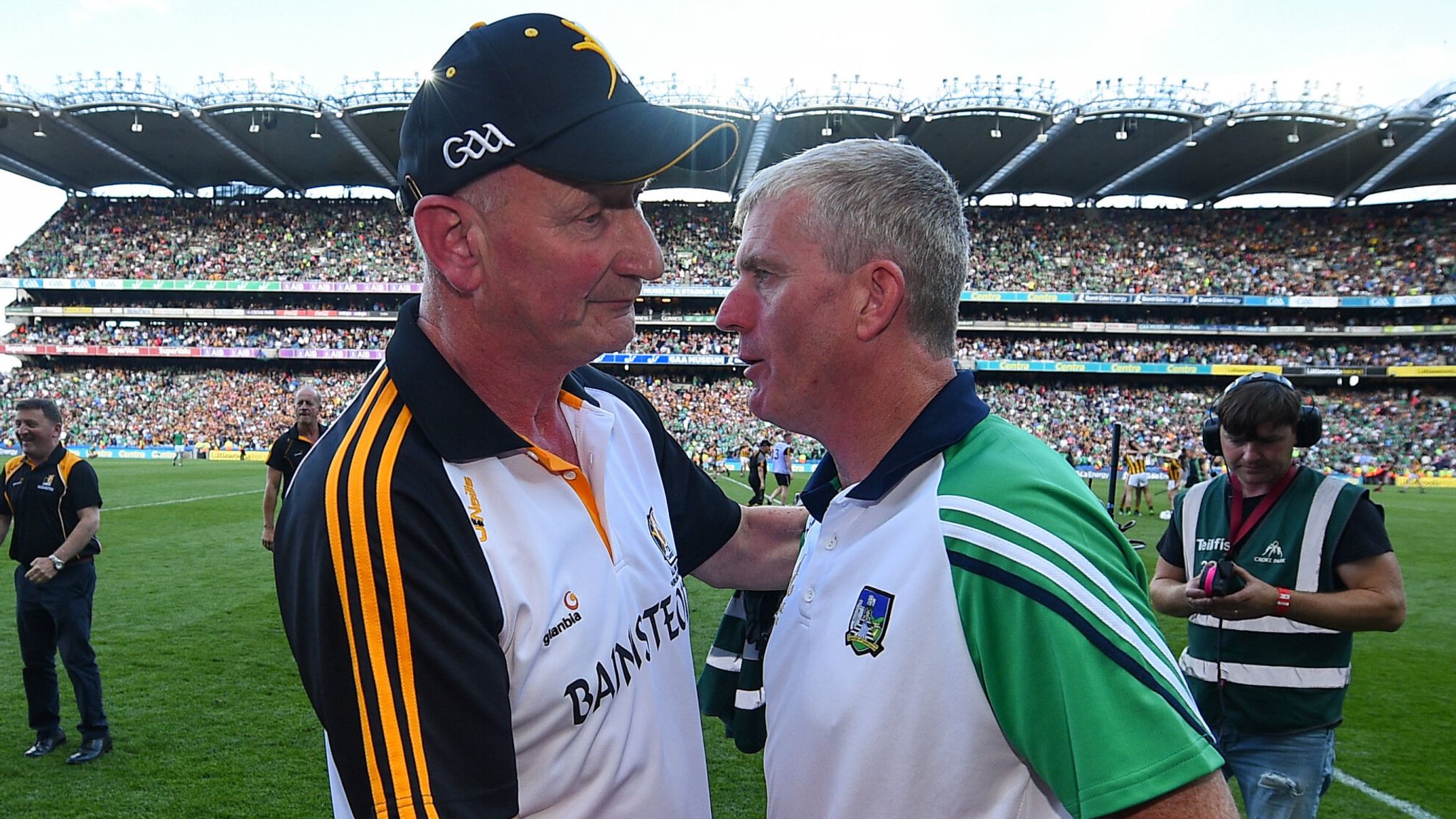 They can't overlook this weekend's opponents, even though they will enter the field of play as favourites. They are undoubtedly the best team in the country, three Liam MacCarthy Cups in four years confirms that, but they haven't been as untouchable this season as they were in previous years. In the group stage Cork, Waterford and Tipperary and drew that game with Clare. In the Munster Final, Clare once again pushed them to their limit before Limerick triumphed in extra time. Then came that game against Galway, which looked like it could have gone either way before the cream rose to the top and The Treaty County banished the Tribe.
Kilkenny dominated Hurling between 2000 and 2015, winning 11 All-Ireland titles. Brian Cody, a three time All-Ireland winner as a player, had taken over as manager in 1998 and created the greatest dynasty Irish sport had ever seen. He re-established a culture of winning and went on to establish himself as the greatest manager the sport has ever seen. He built a team that won 11 titles and reached another five finals. His teams have won 18 Leinster titles, along with 10 league titles. It's been a remarkable 24 year run, but the last seven six years saw a major issue. No All-Ireland titles.
Most other counties, indeed ALL other counties, would not view six years as a major drought but Kilkenny is not other counties. Hurling isn't just a sport in Kilkenny, it's a religion. Kilkenny are the only county who don't compete in the All-Ireland Football Championship, the entire focus is on Hurling. People in Kilkenny don't go to a church for worship, they go to their local GAA club. They don't pray to God, or ask Jesus for forgiveness, they call on Brian Cody, Henry Shefflin, DJ Carey and others for inspiration. It's just how they are. And six years without Liam MacCarthy residing in the county simply isn't acceptable.
This is their third final since that last title in 2015, they were defeated by Tipperary in both the 2016 and 2019 final with neither game being particularly competitive. There have been some suggestions that Cody will retire at the end of this season regardless of the outcome of the final. Some have suggested that the reason he's got a frosty relationship with Henry Shefflin, for so long his star player, is because Shefflin took the Galway job rather than waiting to succeed Cody. Shefflin himself might prefer to be the guy who replaces the guy who replaces Cody, rather than trying to fill the biggest shoes in the game straight off but it's likely that one day he will be the man in the dugout. It remains to be seen if Cody does depart after this season, but if he does he'll want it to be with title number 12 in his pocket.
Kilkenny weren't impressive during the Leinster group stage, losing to both Galway and Wexford. They defeated Westmeath, Laois and Dublin by heavy scores, but those are teams that Kilkenny expect to beat comfortably each year. They found form in the Leinster final and looked a class above Galway, they followed that up by demolishing Clare in the All-Ireland semi-final, earning themselves a spot in this weekend's final.
This should be a fantastic game. Both sides have had parts of the season where they looked dominant and parts where they looked beatable. Nothing that's happened before matters, it all comes down to one game with Kilkenny seeking to reclaim the throne while Limerick chase a place in history.
Don't have a Liberty Shield VPN? No problem, I've got your back. Click here, pick your package and then use my code – EPL25 to get 25% off your VPN or VPN Router purchase! Now, go listen to my Two Footed Podcast!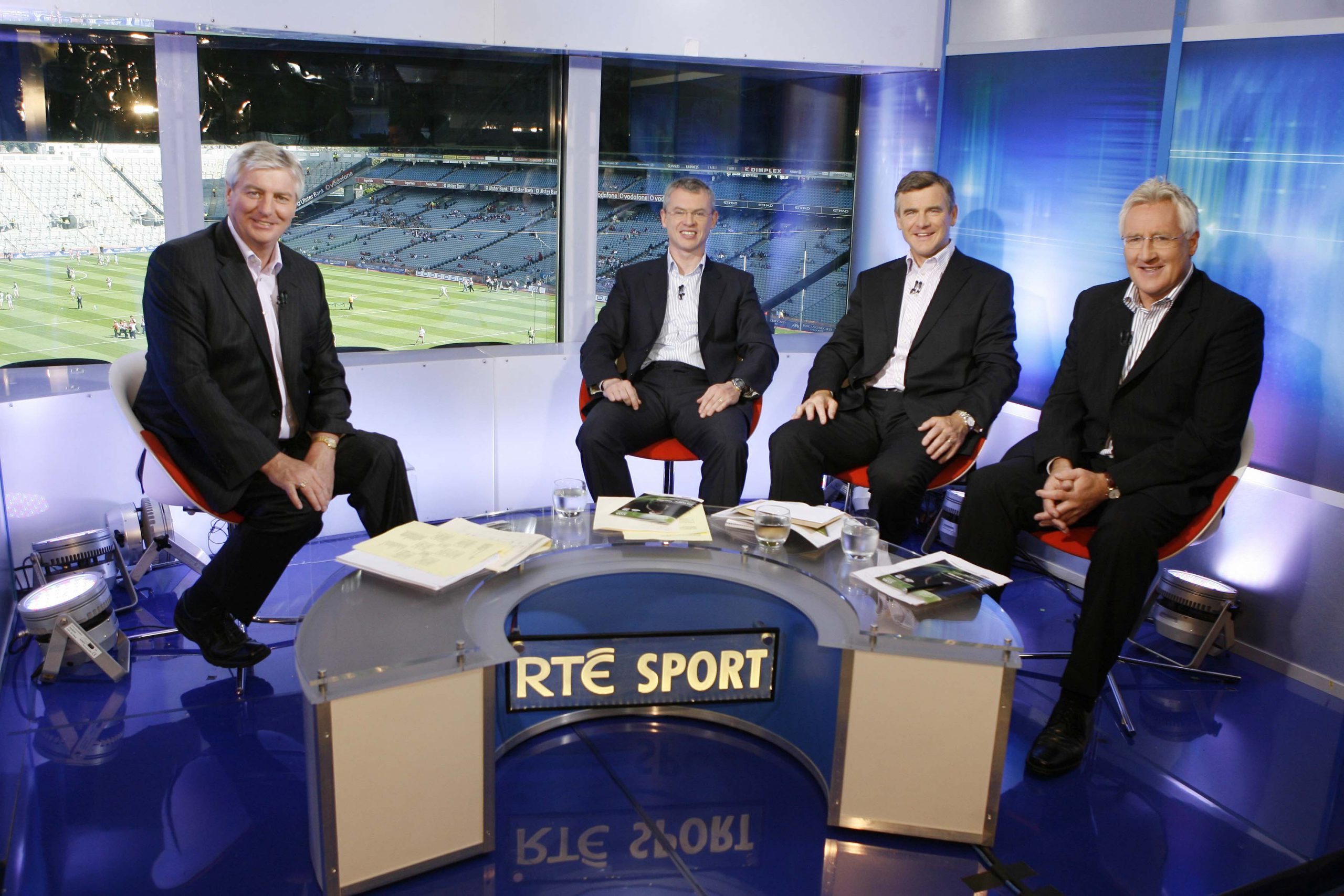 Gaelic Football and Hurling are two of the most exciting and entertaining sports in the world. The GAA has largely done a good job at staging them. They've made them a spectacle. But they've also priced out the fans at times, and made controversial decisions with regards to broadcasting rights. If you're outside of the Republic of Ireland and want to watch the matches on RTE player, the GAA don't want you to be able to, unless you invest in the very expensive GAA GO subscription service. Obviously those with an Irish internet service (in Ireland), will be able to access the RTE Player and have uninterrupted access from anywhere.
How to watch every GAA 2022 games from anywhere…
Games from the GAA 2022 season will be streamed live on the RTE Player website, as well as their respective apps for iPhone, iPad, Android, Smart TV, Now TV, FireTV etc.
But these streaming services are not available to everyone, for example when you load RTE Player in the USA, Germany, UK, Netherlands, France, Spain, Portugal, Australia, Dubai, Canada etc. you will get an error message.
We're sorry but RTE Player is currently only available to viewers in the Republic of Ireland and Norther Ireland.
This is basically because their streaming services are geoblocked based on the IP address being used to access it. You must be a Irish domestic web user to access RTE Player and RTE Sport live tv streaming.
Get an Irish IP address for GAA 2022 season
If you want to watch on your Windows PC, Mac, FireTV, iPhone, iPad or Android then you can get a UK Proxy or VPN Apps from Liberty Shield, FREE for 48 hours and then from only £8.99 per month..
Prefer to watch on supported media streaming devices like Now TV, Smart TVs, Apple TV, Xbox, PS4, Roku etc? You'll need a UK configured VPN Router setup as Irish, available from only £14.99 with Worldwide Shipping available.
Furthermore; RTE Player isn't the only geographically-censored streaming services a VPN or Proxy will allow you to access.  Other Irish services like TV3 and TG4 are also available. Plus with the option to switch to our USA service whenever you like, you can access Hulu, HBO GO, Netflix and Pandora.  Essentially you can access international content from virtually anywhere!