GAA 2022 – FOOTBALL BONANZA
It's a big weekend! It's a big football weekend! Free live streaming of GAA 2022 will be available on RTE Sport for Irish internet users.
The four provincial finals will take place over Saturday and Sunday, and it's probably fair to say that none of them would have been popular picks before the draws were made for this season.
Our GAA 2022 articles are brought to you in partnership with EPL Index, and Dave Hendrick – host of the Two Footed Podcast, offering FREE podcasts to football fans.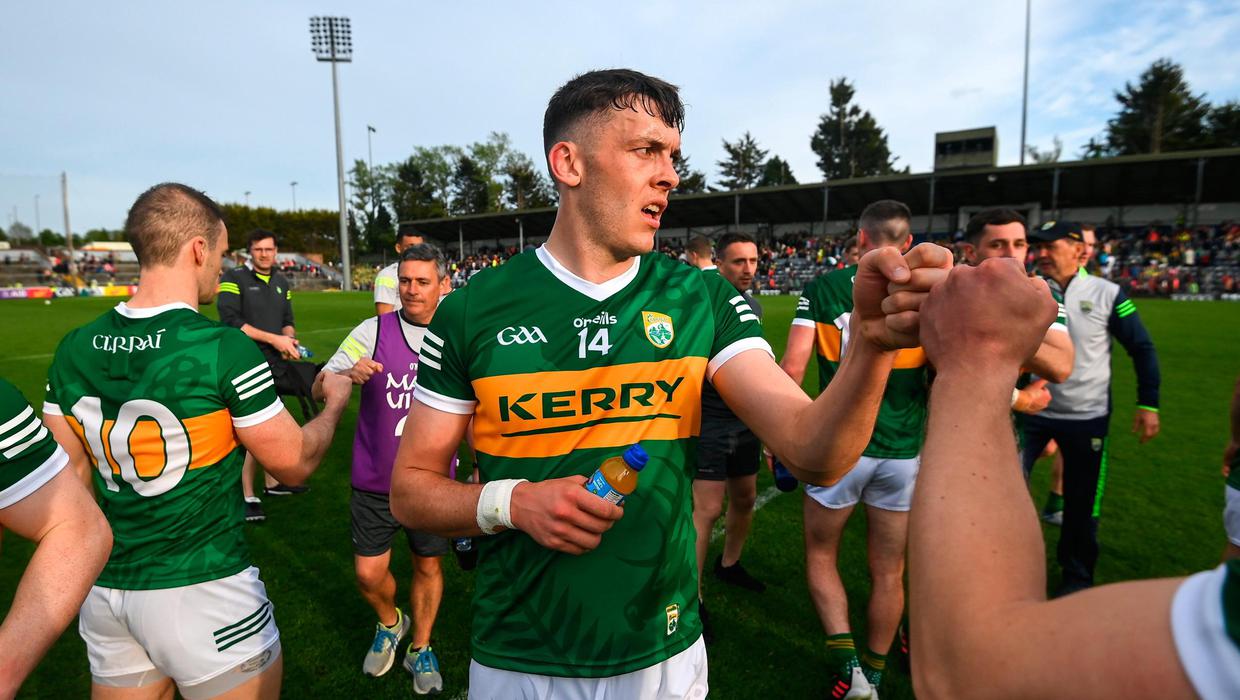 There are two finals on Saturday, and another two on Sunday. A certified bonanza of Gaelic Football that you should sit back and enjoy. Regardless of whether or not your team is in action, this promises to be a fun weekend for all Gaelic Football fans, as well as newer fans who are tuning in out of curiosity more than anything else.
MIGHT OF MUNSTER
Let's start with Saturday, and the first final comes to us from Munster at 3pm. Fitzgerald Stadium in Killarney will play host to the meeting of Kerry and Limerick. Kerry are always expected to make the Munster final. Anything short of that leads to calls to deport players to far flung corners of the world, and the decapitation of the manager. They take their football very seriously in Kerry. Limerick on the other hand were nobody's pick.
Traditionally a county that focuses on Hurling and Rugby, they have very quietly been improving on the football side. In 2020, they won Division 4 of the National League, and this season they finished second in Division 3 to earn promotion to Division 2. This is their first appearance in a Munster Final since 2010 when they almost upset Kerry, having come close to upsetting Cork in the previous years final. It's their fifth final since the millennium, and their 11th since their last success way back in 1896.
That triumph in 1896 remains the only time they have been crowned Munster Champions, but they have won the All Ireland crown twice, in 1887 and 1896. It would be a truly historic day for Limerick if they could pull off a major upset and defeat the Kingdom. They've earned their place in this final with wins over Clare and Tipperary and are playing with house money this weekend as nobody expected them to get this far.
All the pressure is on Kerry, but that is generally the case when Kerry play anyone. The Kingdom hold the record for the most All Ireland titles won, with 37, and the most All Ireland finals lost, with 23. They are chasing a 61st appearance in an All Ireland final and will want to secure an 83rd Munster title along the way. Their 82 Munster titles isn't just a record, it's more than double that of the next contender and 31 more than the rest of the Munster counties combined. Of the 133 Munster finals that have taken place, Kerry have played in 106 of them. That's not just dominance, it's borderline bullying!
Kerry hammered Cork in their only Championship match to date, defeating the rebels by 0-23 to 0-11. This season they have also claimed their third successive National League Division 1 title with an impressive demolition of Mayo in the final. They had impressed in the group stage, winning five of their seven matches while drawing with Kildare. Their only defeat came in their final group stage game when, already certain of a place in the final, they rotated their squad against reigning All Ireland Champions Tyrone and were defeated by a single point.
Kerry will be the overwhelming favourites but Limerick have, traditionally, always given a good account of themselves in Munster finals so don't fully count them out.
DUBLIN DOMINANCE
Let's move to Leinster, where Saturday's 5pm kickoff will take place at Croke Park as Dublin take on Kildare in a repeat of last years Final. Dublin's dominance of Leinster has, in recent years, become quite silly. They don't have quite the historic dominance of the province as Kerry in Munster, but it's not far off. Their 60 titles is nearly three times as many as the next highest, but you can cobble together 74 wins for the rest of the province for balance.
Dublin have won 11 in a row since Meath triumphed in 2010, and 16 of the past 17. Their stranglehold on the All Ireland crown was broken last season when Mayo defeated them and ended their six year winning streak. Their National League campaign was nothing short of disastrous as they finished bottom of Division 1 and were relegated. Many of the great Dublin side who dominated the national landscape have aged out, and due to their longevity there was something of a missed generation. The new starts of Dublin GAA remain the stars of tomorrow, with many appearing not quite ready for the pressure that comes with wearing the famous Blue jersey.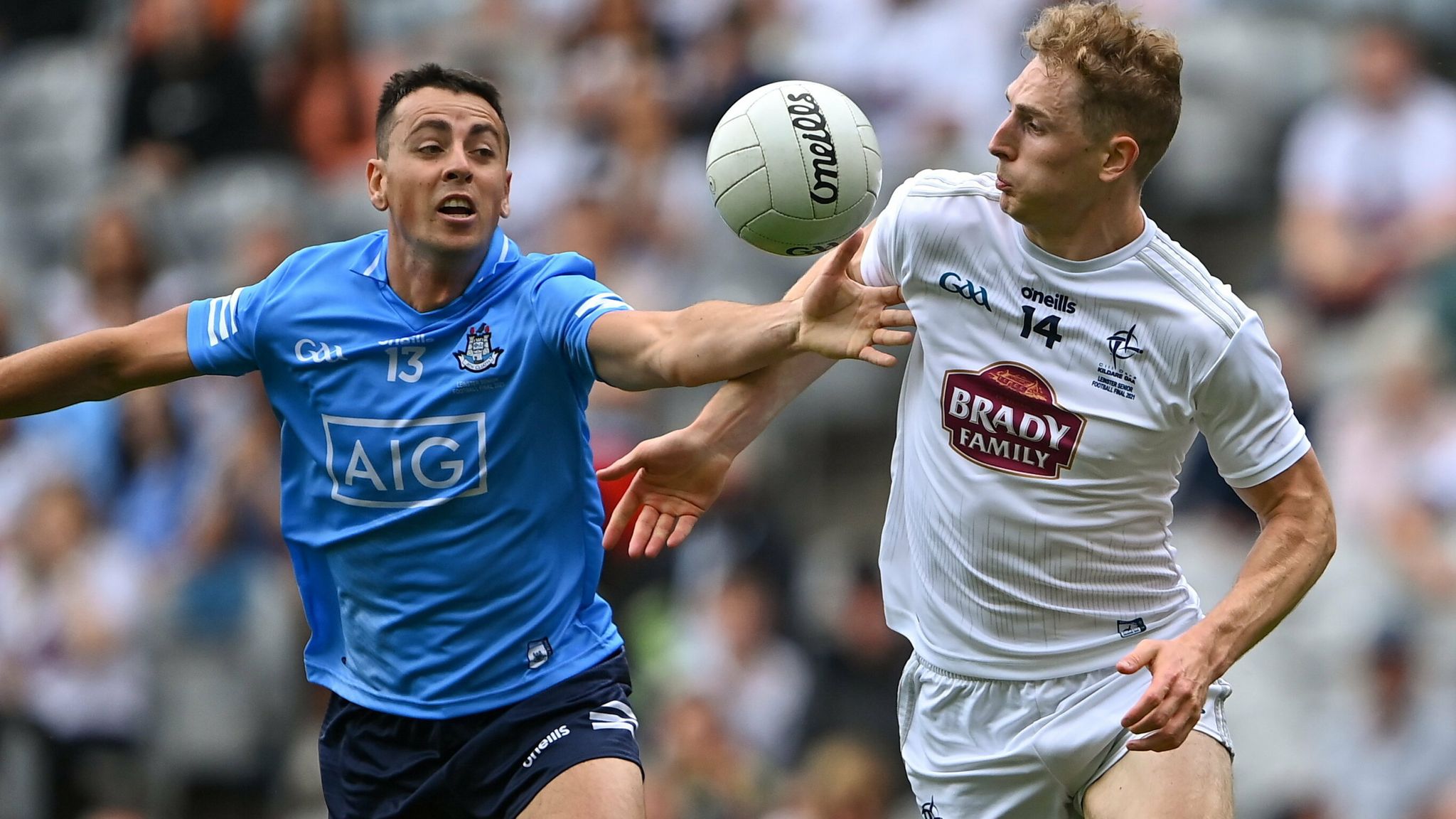 They will still go into this Final as heavy favourites, and could yet go on to claim a 31st All Ireland crown but they aren't as strongly fancied this season after finally appearing like mortals last season, and then this season's poor showing in the League. They have inflicted heavy beatings on Wexford and Meath but Kildare will provide a sterner challenge.
Kildare performed better than Dublin in the League, claiming 5 points to Dublin's 4, but were also relegated because they simply weren't very good across the campaign. The Lilywhites did defeat the Dubs by 0-15 to 0-12 when the two sides met and they will take great confidence from that result and believe they can repeat the trick this weekend. Last season's Leinster final ended in a fairly heavy defeat for Kildare but there were spells in the match where they did make it competitive.
Kildare reached this stage with victories over Louth and Westmeath. The Louth win was emphatic but they did struggle against Westmeath and that might not be a good sign ahead of a meeting with Dublin.
SUNDAY IS FUNDAY
On now to Sunday where the first game of the day is the Connacht Final between Galway and Roscommon, with throw-in at Pearse Stadium scheduled for 1:45pm.
Galway have lost the last three Connacht finals and will be hoping to end their poor run and move to within one of Mayo's record 48 Connacht titles. The Tribesmen, one of the few counties who enter each season with ambitions of winning both the Hurling and Gaelic Football All Ireland's have made a good impression in both codes this season and will partake in provincial Finals in both over the next two weekends.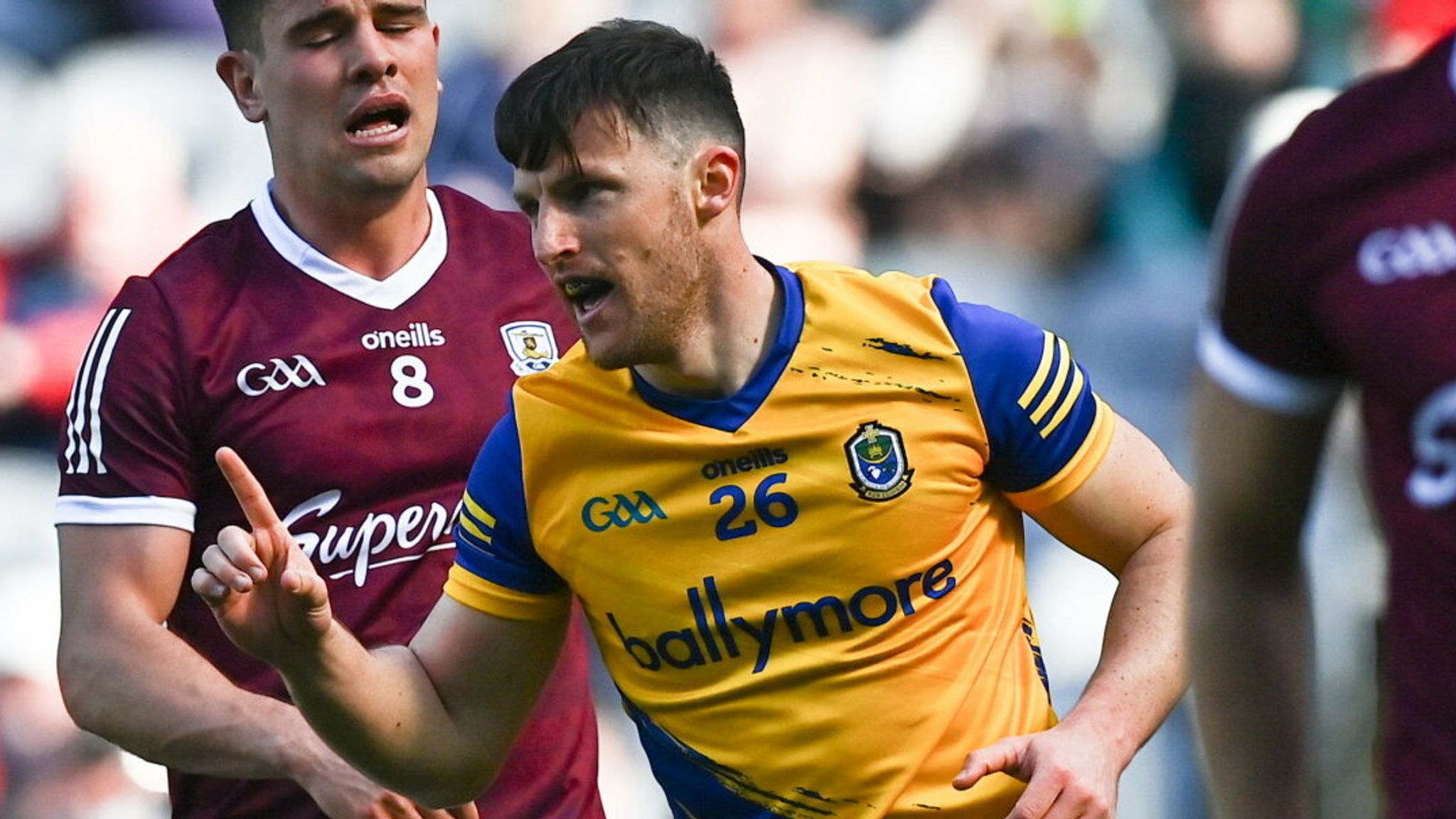 Their last football All Ireland came in 2001 and they have, for most of the subsequent decades, played second fiddle in Connacht to Mayo. In recent years there's a strong argument to be made they Roscommon have been the number two team ahead of Galway and that is not something that sits well with the proud Tribesmen. They will want to ensure that those arguments go firmly in the bin by putting on an impressive showing this weekend. Their victory over Mayo set them on the right track to a successful season and they followed that up with a comprehensive walloping of Leitrim last time out.
Roscommon will provide a tough test for Galway and looked impressive in their semi-final victory over Sligo, their only Championship appearance so far. Roscommon experienced something of a golden era between 2016 and 2019, contesting all four Connacht Finals and winning two – in 2017 and 2019. All four of those finals came against Galway, and there has been a feisty rivalry building between the two counties. They met at the semi-final stage last season with Galway running out as victors, and Roscommon will want revenge. They will want the conversations about who Connacht's second best team of the decade is to continue.
Last but certainly not least we head to Ulster where two of the counties who defined the rise of Ulster in 90s meet to contest Northern supremacy. Derry take on Donegal at 4pm in Clones in what promises to be the tie of the weekend.
SURPRISE SURPRISE
Derry are this season's surprise packet and are chasing a first Ulster crown since 1998. Back in the days of Anthony Tohill and Joe Brolly, Derry were a team to be feared. Their pace and power, the toughness they played with, made them a horrible opponent to play against. They claim All Ireland glory in 1993, Ulster supremacy in 93 and 98 and won four National League titles in a eight year span. They were one of the top teams in the land, and then it all went horribly wrong.
For whatever reason, Derry get left behind as Donegal, Tyrone and Armagh launched annual assaults on the All Ireland Championship. A National League success in 2008 gave hope that they might have rediscovered the magic but it's been disappointment after disappointment ever since. In recent years they have enjoyed success at Minor level, including an All Ireland Minor title in 2020, and that promising talent has now transitioned into an exciting senior team. They caused the shock of the year by hammering reigning All Ireland Champions Tyrone and then followed that up by beating Monaghan in the Ulster semi-final.
Donegal struggled to keep up with Tyrone and Armagh for a few years, but bounced back to greatness in the 2010s with five Ulster titles and an All Ireland, and they're hungry for more in the 2020s. With the legendary Michael Murphy now 32, they will be aware that they don't have long left with the great man in their team and need to maximise every season. They have seen off Armagh and Cavan in hotly contested games and will be of the believe that their more battle tested squad will have too much experience and nous for this up and coming Derry team.
This is my pick for the game of the weekend, but all four should prove to be interested, highly watchable, contests. Enjoy!
Don't have a Liberty Shield VPN? No problem, I've got your back. Click here, pick your package and then use my code – EPL25 to get 25% off your VPN or VPN Router purchase! Now, go listen to my Two Footed Podcast!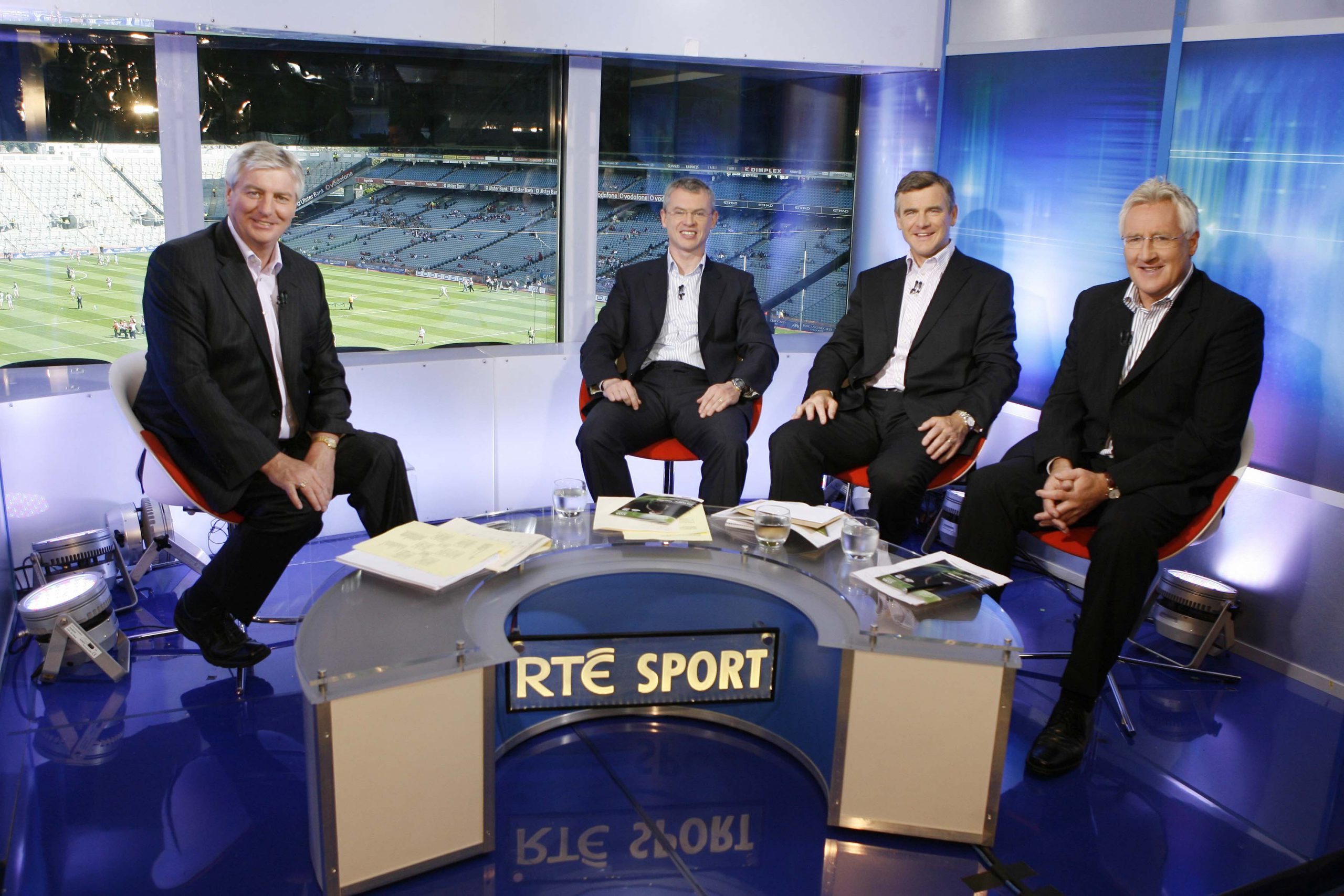 Gaelic Football and Hurling are two of the most exciting and entertaining sports in the world. The GAA has largely done a good job at staging them. They've made them a spectacle. But they've also priced out the fans at times, and made controversial decisions with regards to broadcasting rights. If you're outside of the Republic of Ireland and want to watch the matches on RTE player, the GAA don't want you to be able to, unless you invest in the very expensive GAA GO subscription service. Obviously those with an Irish internet service (in Ireland), will be able to access the RTE Player and have uninterrupted access from anywhere.
How to watch every GAA 2022 games from anywhere…
Games from the GAA 2022 season will be streamed live on the RTE Player website, as well as their respective apps for iPhone, iPad, Android, Smart TV, Now TV, FireTV etc.
But these streaming services are not available to everyone, for example when you load RTE Player in the USA, Germany, UK, Netherlands, France, Spain, Portugal, Australia, Dubai, Canada etc. you will get an error message.
We're sorry but RTE Player is currently only available to viewers in the Republic of Ireland and Norther Ireland.
This is basically because their streaming services are geoblocked based on the IP address being used to access it. You must be a Irish domestic web user to access RTE Player and RTE Sport live tv streaming.
Get an Irish IP address for GAA 2022 season
If you want to watch on your Windows PC, Mac, FireTV, iPhone, iPad or Android then you can get a UK Proxy or VPN Apps from Liberty Shield, FREE for 48 hours and then from only £8.99 per month..
Prefer to watch on supported media streaming devices like Now TV, Smart TVs, Apple TV, Xbox, PS4, Roku etc? You'll need a UK configured VPN Router setup as Irish, available from only £14.99 with Worldwide Shipping available.
Furthermore; RTE Player isn't the only geographically-censored streaming services a VPN or Proxy will allow you to access.  Other Irish services like TV3 and TG4 are also available. Plus with the option to switch to our USA service whenever you like, you can access Hulu, HBO GO, Netflix and Pandora.  Essentially you can access international content from virtually anywhere!