GAA 2022 –  FOOTBALL QUARTER FINALS
The 2022 All Ireland Senior Football Championship roars back to life this weekend with the quarter-finals to be played across Saturday and Sunday in two double-headers at Croke Park. Free live streaming of GAA 2022 will be available on RTE Sport for Irish internet users.
On Saturday Derry take on Clare, before old rivalries are renewed when Dublin meet Cork. Then on Sunday it's Galway vs Armagh before the marquee game of the weekend pits Kerry against Mayo.
Our GAA 2022 articles are brought to you in partnership with EPL Index, and Dave Hendrick – host of the Two Footed Podcast, offering FREE podcasts to football fans.
Derry, Dublin, Galway and Kerry reached this stage by winning their respective provinces. Clare, Cork, Armagh and Mayo had to take the roundabout route to this stage, having all lost early in their provincial races and rebounded in the play-offs. All four defeated losing provincial finalists to reach this stage, and a couple of them are absolutely surprises to the masses but fully warranting of their spot in the last eight.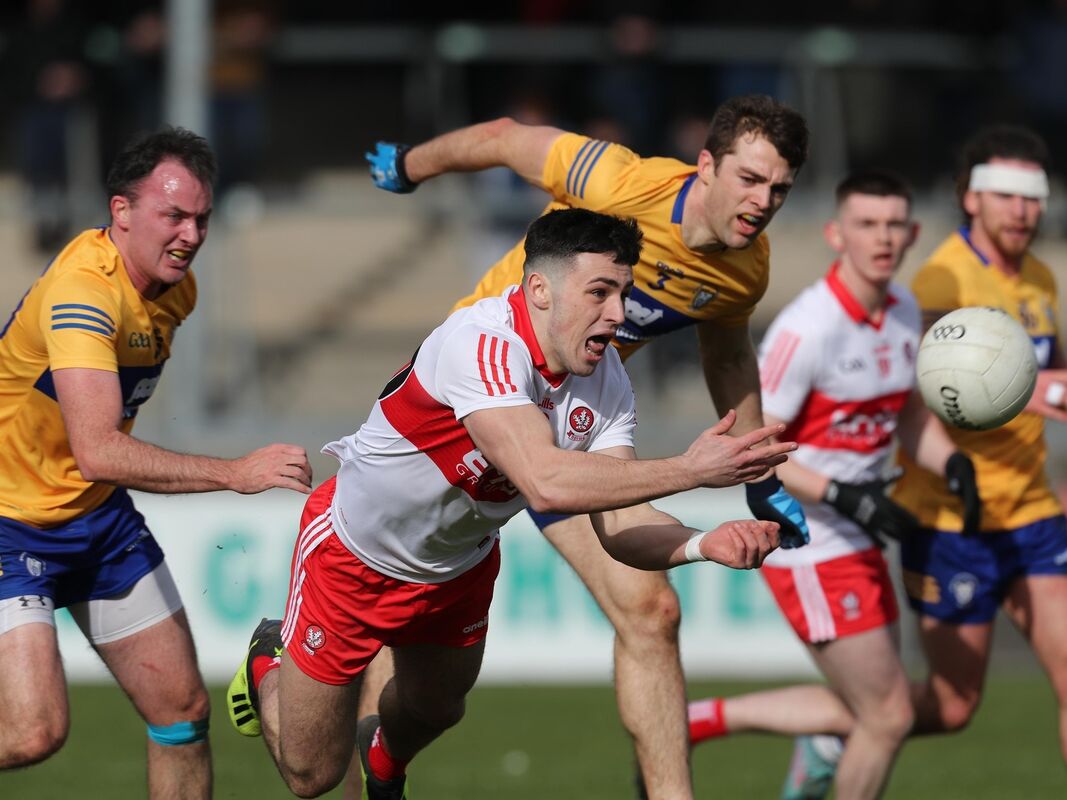 Derry were surprise winners in Ulster, knocking out reigning All Ireland Champions Tyrone before beating Monaghan to set up a final against Donegal. As with the Tyrone game they were underdogs going into that Ulster final. Donegal were the innovators of "The System". An approach to the game that involves a blanket defense and utilizes a sweeper system. Derry have used that system to perfection this year and out-Donegal'd Donegal to claim Ulster glory for the first time since 1998.
Clare lost a penalty shoot-out to Limerick in Munster quarter-finals, a Limerick team that would go on to contest the Munster final. Clare have been huge underdogs in both of their last two games but have played outstanding football to overcome first Meath, and then Roscommon. After the success of their Hurlers this past weekend, the Footballers will want to replicate that by reaching an All Ireland semi-final. They will once again be heavy underdogs, especially considering the impressive nature in which Derry ran through the death race that is the Ulster Football Championship.
Dublin and Cork have a rivalry that extends beyond football. Dublin is the official capital of Ireland, while Cork is often referred to as the real capital of Ireland. Cork, or the People's Republic as it's referred to locally, have many reasons to view Dublin as something of a bogey team. In 16 Championship matches between the sides, Cork have only registered two victories, against 12 defeats. Two games have ended in a draw, with Dublin winning the replay both times.
Dublin will be strong favourites to win this game, and indeed the All Ireland itself. Having lost their All Ireland crown last season, after dominating the landscape year on year, they have looked back to their best this season. They breezed through the Leinster Championship winning their games by 27, 13 and 14 points. Nobody was able to really trouble them at any point so there could be an argument that they aren't battle hardened, but the core is this squad is the same as the one that ran off six Championships in a row, seven in eight years and eight in ten years. No group of players has ever had as much Championship experience.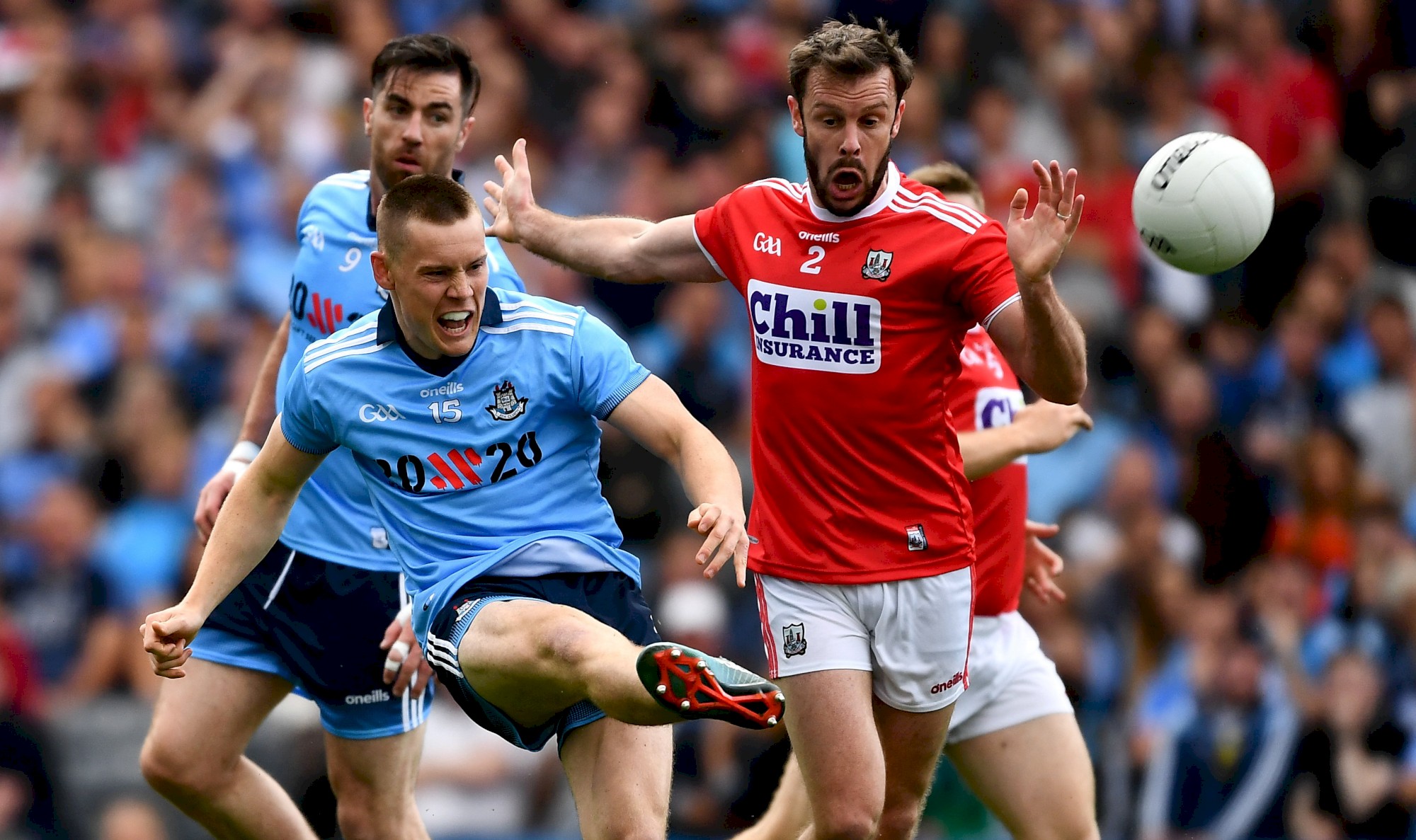 Cork on the other hand have had to do things the tough way. They were heavily beaten by Kerry in the Munster semi-final, but bounced back to defeat Louth and then Limerick in the playoffs. Now, it's worth pointing out that Cork should defeat Louth and Limerick, but Cork have been underachieving for over a decade. They haven't won a Munster title since 2012, and their last All Ireland triumph was in 2010. Kerry have usually stopped them in their tracks in Munster, but even when they have managed to overcome their neighbours they've found other ways to fail – like losing to Tipperary in the 2020 Munster final.
There is a chance that both Saturday games end up being quite lopsided, with Derry and Dublin looking significantly superior to their opponents, but on Sunday the two games should be much more even and promise to be two of the best games in this seasons Championship.
Galway claimed Connacht glory this year and are still on course for "the double" as their Hurlers have reached the All Ireland semi-finals. It's been 32 years since Cork managed the incredible feat in 1990, becoming the first team to achieve the hallowed double since Tipperary in 1900. It's only been done four times, twice by Cork and twice by Tipperary. In the modern day Cork and Galway are the two teams that are viewed as having realistic chances of doing the unthinkable. Galway came close in 2001, the year they last won the Football Championship, when they reached both finals but lost the Hurling final to Tipperary. Going one better this year will be a monumental task but it's not outside the realms of possibility.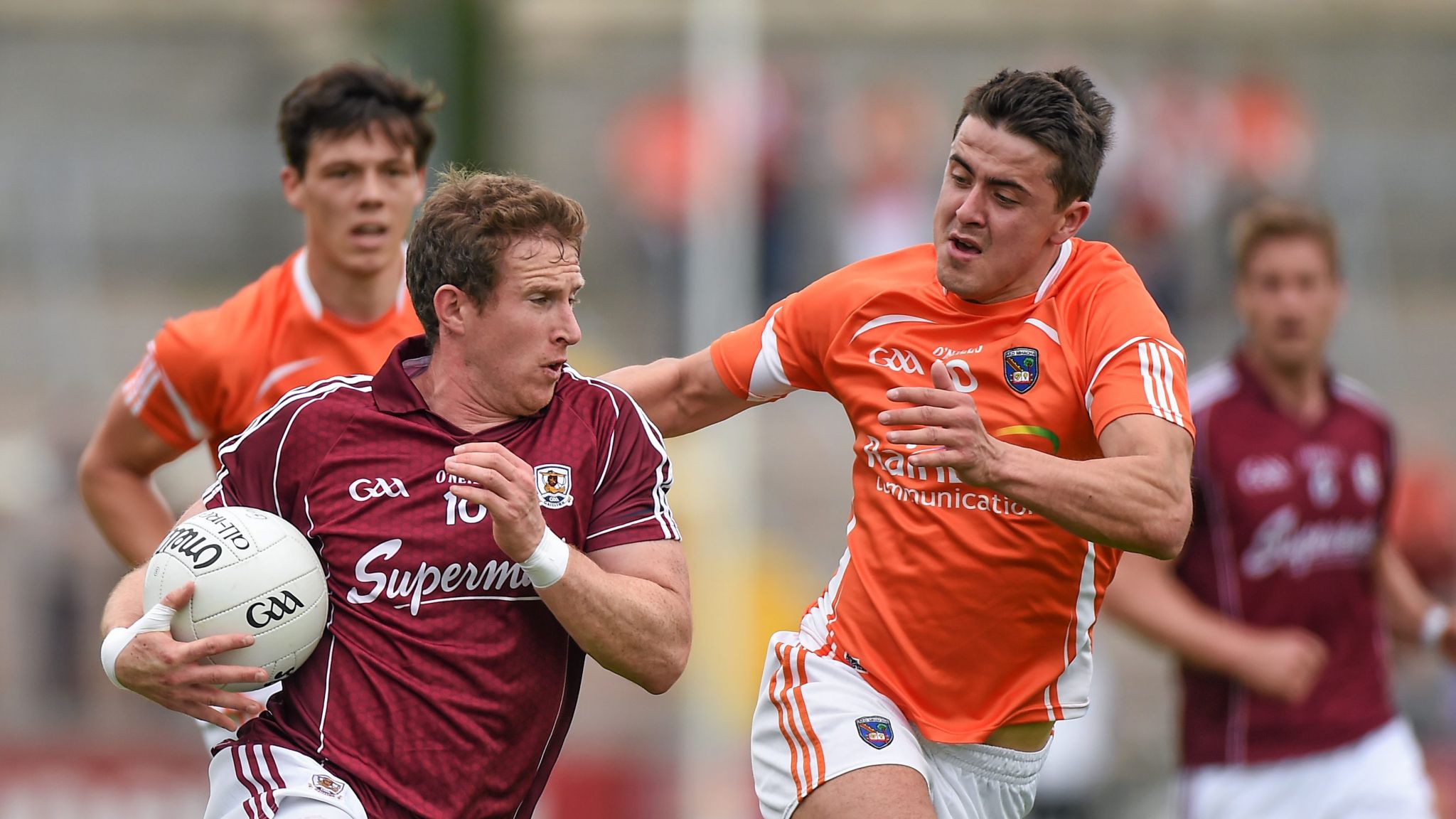 They'll have to get passed an Armagh team who are full of confidence and playing fantastic football first. Armagh lost to Donegal in the Ulster Championship but became the stars of the playoffs with a victories over defending All Ireland Champions Tyrone, and then Donegal in a rematch in which they exacted revenge for that Ulster Championship defeat. Armagh experienced a Golden Era from the late 90s through the late 00s. They won one All Ireland title, in 2002, and the overall feeling that they had underachieved. Powered by the core of the Crossmaglen Rangers team who won four All Ireland club titles in 10 years, Armagh won seven Ulster titles in 10 years but fell short year after year. This current team aren't viewed in the same regard as that team but with the Championship wide open, perhaps they can finally add that second title that the county craves.
Last but not least, it's a classic encounter. Kerry vs Mayo. The two teams who have suffered the most during Dublin's dominance of the landscape come head to head in the marquee game of the weekend. These two counties became very well acquainted in the 90s and 00s, meeting in three All Ireland finals, all of which were won by Kerry and in the 2010s they became even more familiar with each other as they faced off to find which of them would lose to Dublin in the All Ireland final.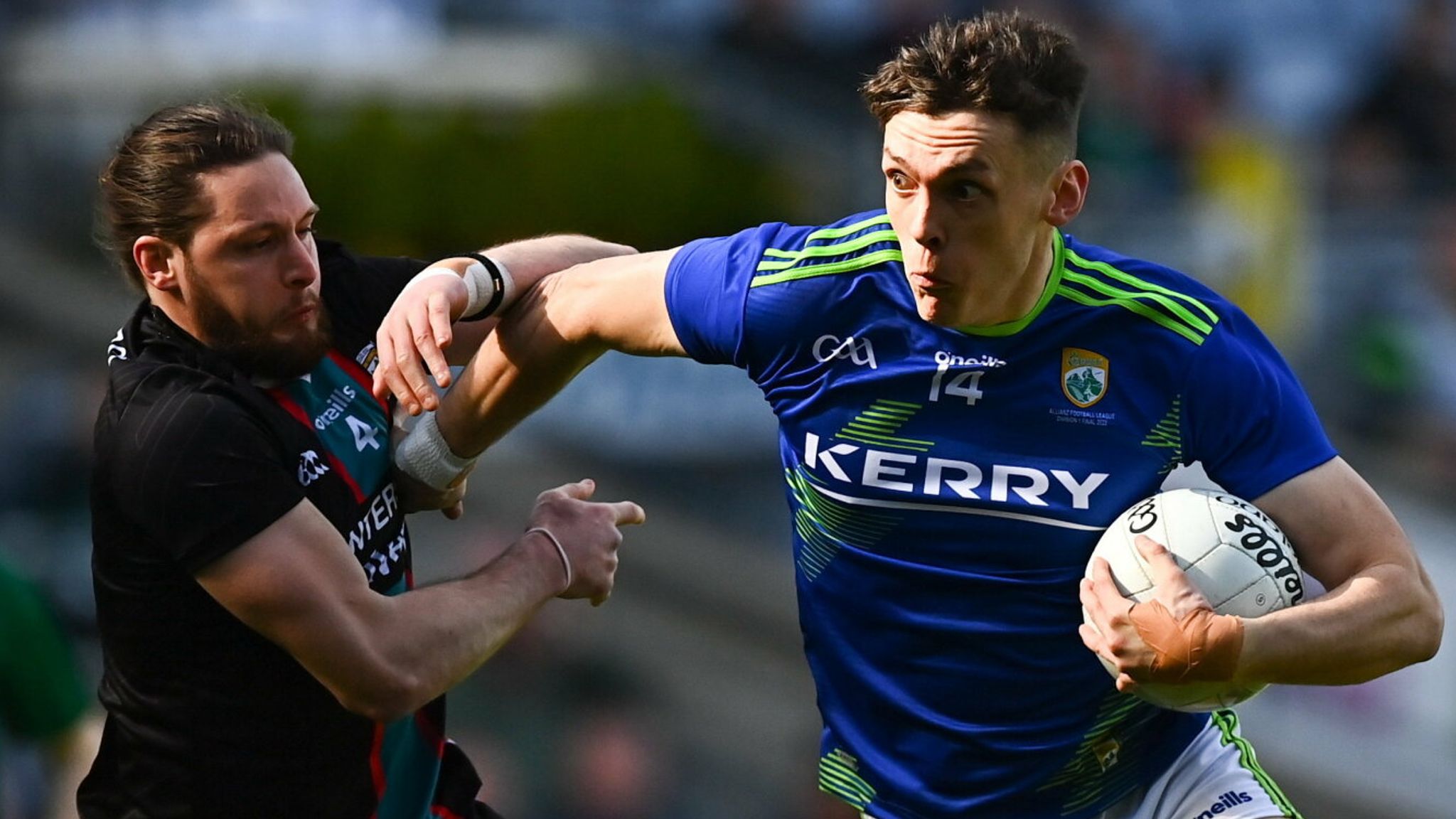 Kerry breezed through the Munster Championship, beating Cork and Limerick by 12 and 23 points respectively. Like Dublin in Leinster, nobody was able to really trouble them. They will be fresh and rested ahead of this game and know that they possess the one player who is the envy of the other 31 counties in the land, David Clifford. The 23 year old forward is already in his fifth season as a member of the Kerry senior team and is widely talked about as one of the most talented forwards the game has ever seen. Whether that talent translates to All Ireland success for Kerry remains to be seen, but four Munster titles and three National Leagues isn't a bad start at all. Kerry will need Clifford at his very best this weekend, and beyond.
Mayo lost to Galway way back in April, ending their hopes of claiming the Connacht title at the first hurdle. That's not unusual for Mayo though, in three of the last four seasons that ended with them as losing All Ireland finalists they failed to win Connacht. It's worth reminding that Mayo lost 10 All Ireland titles in 25 years, and have lost their last 11 All Ireland finals. Since "the curse" was placed on them after their 1951 triumph they just have not been able to get over the hump. It's clearly not because of a lack of talent, nobody gets to the biggest game of the season as often as they have without talent, but there does seem to be a mental block in place. Last season's final defeat hurt more than most, because after finally beating Dublin in the semi-final they let the occasion get to them and let themselves down in the final.
This promises to be a great weekend of Gaelic Football action, with those Sunday games in particular being mouthwatering.
Don't have a Liberty Shield VPN? No problem, I've got your back. Click here, pick your package and then use my code – EPL25 to get 25% off your VPN or VPN Router purchase! Now, go listen to my Two Footed Podcast!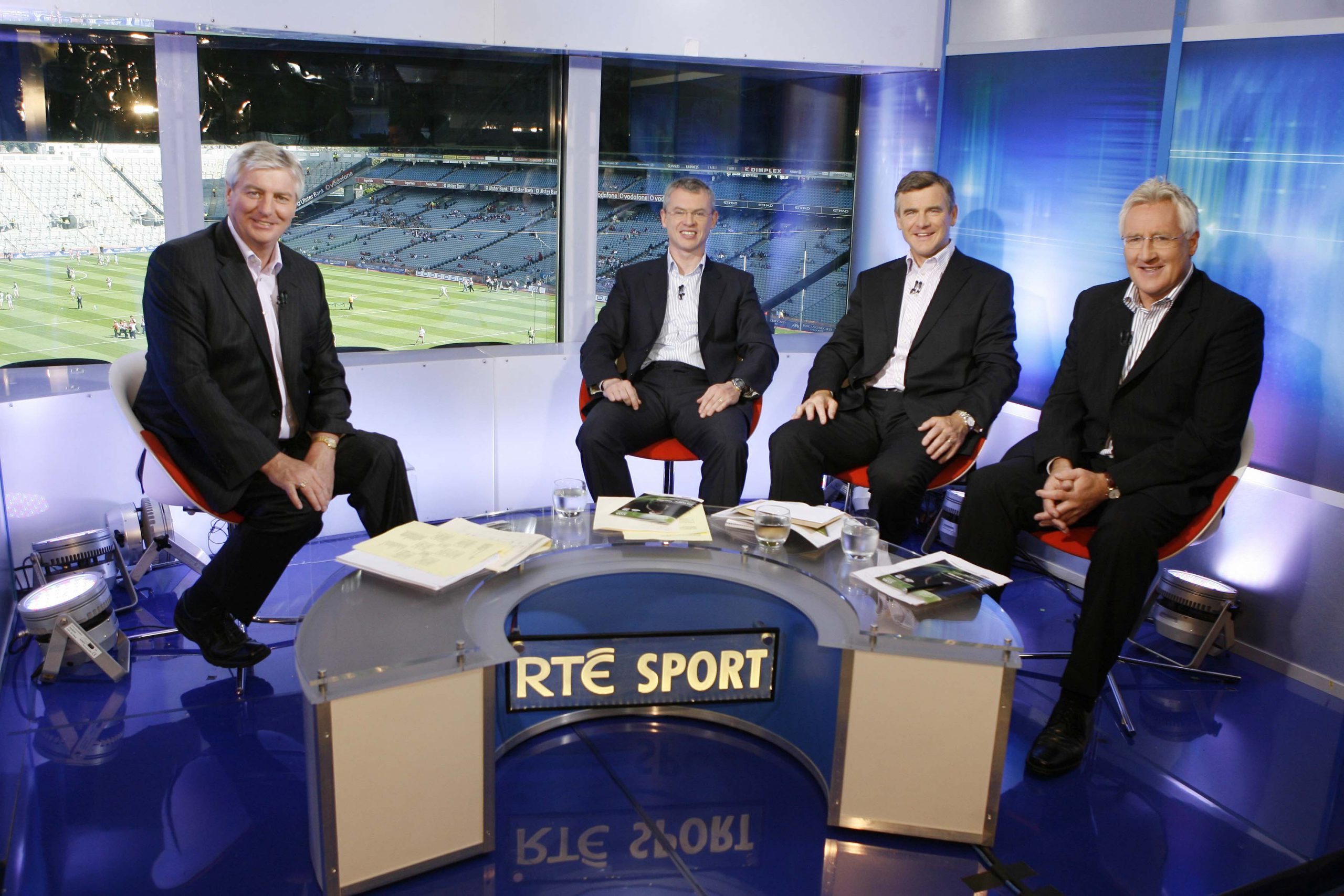 Gaelic Football and Hurling are two of the most exciting and entertaining sports in the world. The GAA has largely done a good job at staging them. They've made them a spectacle. But they've also priced out the fans at times, and made controversial decisions with regards to broadcasting rights. If you're outside of the Republic of Ireland and want to watch the matches on RTE player, the GAA don't want you to be able to, unless you invest in the very expensive GAA GO subscription service. Obviously those with an Irish internet service (in Ireland), will be able to access the RTE Player and have uninterrupted access from anywhere.
How to watch every GAA 2022 games from anywhere…
Games from the GAA 2022 season will be streamed live on the RTE Player website, as well as their respective apps for iPhone, iPad, Android, Smart TV, Now TV, FireTV etc.
But these streaming services are not available to everyone, for example when you load RTE Player in the USA, Germany, UK, Netherlands, France, Spain, Portugal, Australia, Dubai, Canada etc. you will get an error message.
We're sorry but RTE Player is currently only available to viewers in the Republic of Ireland and Norther Ireland.
This is basically because their streaming services are geoblocked based on the IP address being used to access it. You must be a Irish domestic web user to access RTE Player and RTE Sport live tv streaming.
Get an Irish IP address for GAA 2022 season
If you want to watch on your Windows PC, Mac, FireTV, iPhone, iPad or Android then you can get a UK Proxy or VPN Apps from Liberty Shield, FREE for 48 hours and then from only £8.99 per month..
Prefer to watch on supported media streaming devices like Now TV, Smart TVs, Apple TV, Xbox, PS4, Roku etc? You'll need a UK configured VPN Router setup as Irish, available from only £14.99 with Worldwide Shipping available.
Furthermore; RTE Player isn't the only geographically-censored streaming services a VPN or Proxy will allow you to access.  Other Irish services like TV3 and TG4 are also available. Plus with the option to switch to our USA service whenever you like, you can access Hulu, HBO GO, Netflix and Pandora.  Essentially you can access international content from virtually anywhere!