GAA 2022 – PROVINCIAL HURLING FINALS
It's a huge weekend in the All Ireland Hurling Championship with the two provincial finals on the slate, and both of them promising to be outstanding contests. Free live streaming of GAA 2022 will be available on RTE Sport for Irish internet users.
There are also four games in the Football Championship, as teams who lost during their provincial runs get a second shot at making their dreams come through and getting themselves back into the mix for Championship glory.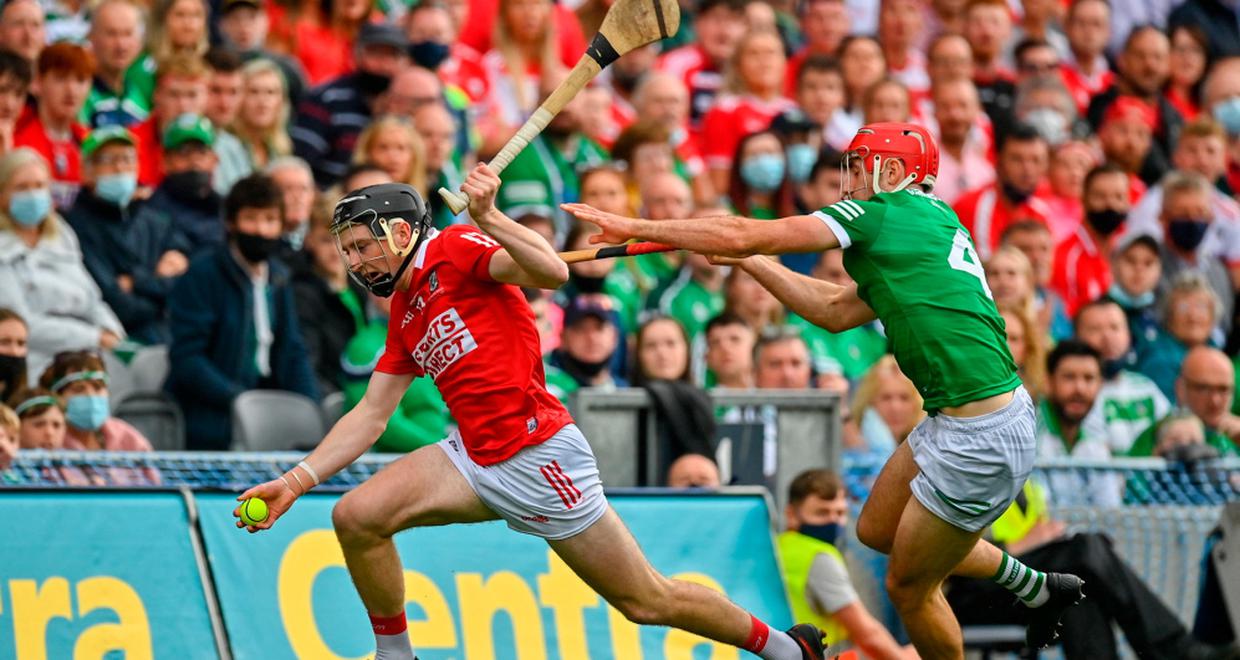 Let's start with the Football side of things. Eight teams, two from Leinster, three from Ulster, two from Munster and one from Connacht, will take part in the first qualifying rounds, with the losers saying goodbye to their hopes of bringing home Sam this year and the winners heading into the second second qualifying round, which takes place next weekend, where they would take on the beaten provincial finalists.
Our GAA 2022 articles are brought to you in partnership with EPL Index, and Dave Hendrick – host of the Two Footed Podcast, offering FREE podcasts to football fans.
Three of the games take place on Saturday, with the fourth taking place on Sunday, and both of last years All Ireland finalists are part of the mix.
First up, Cork play host to Louth at Pairc Ui Chaoimh. Cork have only played one game in this years Championship. They were demolished by Kerry in the Munster semi-final, finding themselves completely outgunned by their fierce rivals. Louth on the other hand demolished Carlow in their first game before getting hammered by Kildare in the Leinster semi-final. Cork, with home advantage, will be favourites but Louth have nothing to lose and will see this as a completely free hit.
Next up, last years All Ireland finalists Mayo welcome Monaghan to MacHale Park. Mayo lost in their only game so far in the Championship. Bitter rivals Galway defeated them by a point in the Connacht quarter-final, a somewhat surprising result given Mayo's burning desire to finally end their All Ireland jinx, but perhaps not so surprising considering how often Mayo have gone out of the Connacht Championship and then ran through the qualifiers and found themselves in the All Ireland semi-finals or final.
Monaghan gave an impressive account of themselves in a comprehensive win over Down before losing a really competitive Ulster semi-final against Derry. Mayo will be heavy favourites, with home advantage and their pedigree but Monaghan, begrudgers by nature, would love nothing more than to cause an upset.
Saturday's final Football match sees Clare taking on Meath at Cusack Park. Clare lost a very rare GAA penalty shoot-out to Limerick in the Munster quarter-final after a hard fought draw with the eventual Munster finalists. In hindsight, given Limerick went on to beat Tipperary, that performance looks even more impressive from Clare's perspective as they are primarily a Hurling county. Meath ran out convincing winners against Wicklow, but didn't lay a glove on Dublin in their Leinster semi-final. It's been a barren spell for the Royal County and they will want to impress this weekend.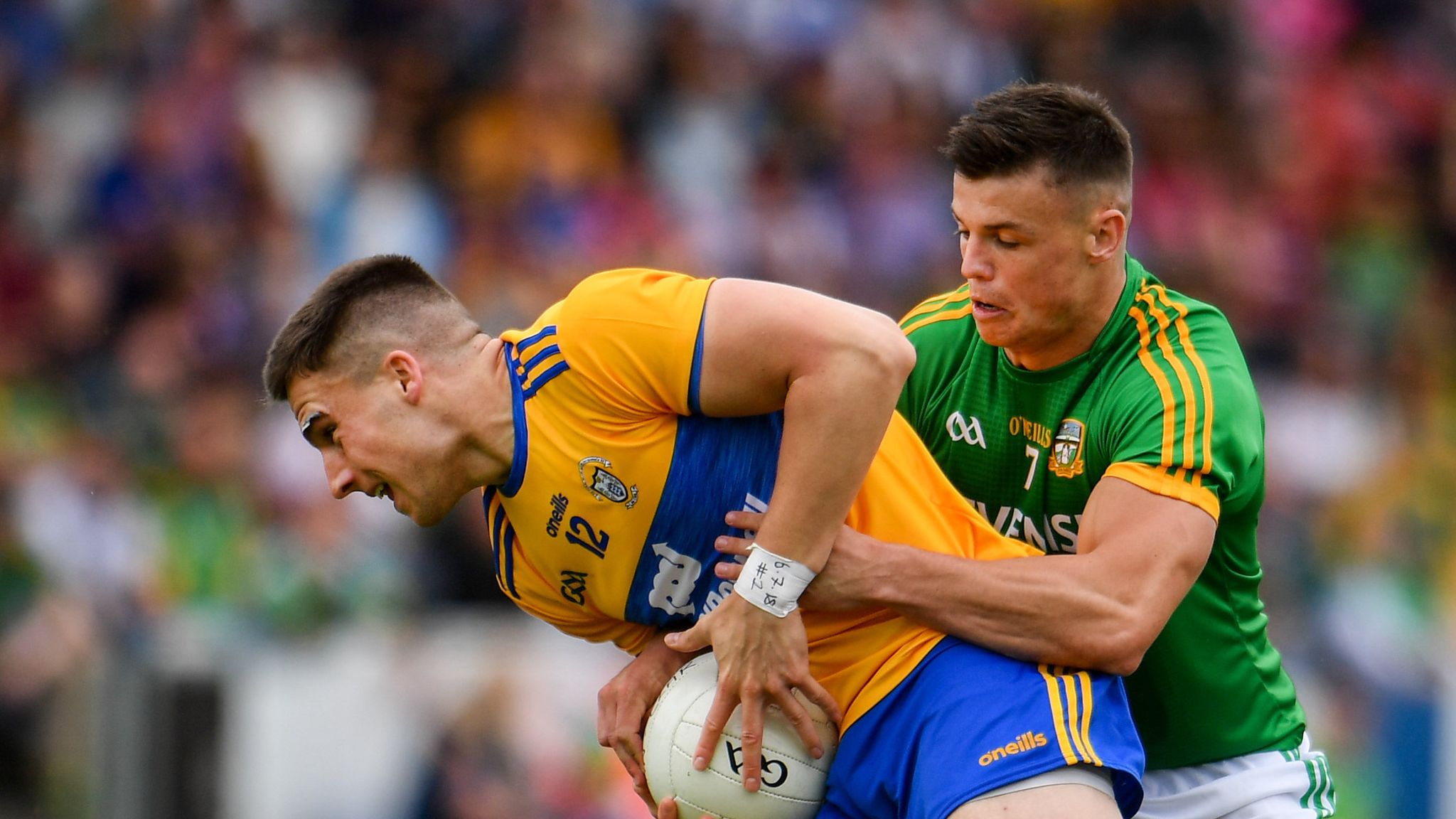 On Sunday we get the final game of the four, and it's undeniably the game of the weekend on the football side of things. An all Ulster affair pits Armagh against reigning, defending All Ireland Champions Tyrone at the Athletic Grounds. Both sides lost to eventual Ulster finalists, but Tyrone will have been more disappointed given their status as defending Champions. Armagh were beaten by Donegal in their only Championship appearance so far, while Tyrone defeated Fermanagh before being upset by Derry.
On now to the main events of the weekend, the Leinster and Munster Hurling finals.
In Leinster, it's Galway vs Kilkenny at Croke Park on Saturday, while Munster sees Clare vs Limerick at Semple Stadium on Sunday.
Galway went through the Leinster group stage unbeaten, winning four and drawing one. The defeated Kilkenny by a single point in a cracking contest and will be hoping to repeat the trick this weekend. With their footballers having claimed the Connacht title, the hurlers will want to match the achievement as the Tribe continue their campaign for double All Ireland glory. That defeat to Galway was one of two in the group stage for Kilkenny, though the Cats will point out that their defeat to Wexford came after they'd already secured their spot in this weekend's final.
Galway have won three Leinster title since the Connacht title was scrapped due to the lack of competition and will aiming for number four this weekend. They have every right to be confident ahead of Saturday, as they won the National League last season and have been quietly building a team they hope can repeat the magic of their 2017 All Ireland success.
Kilkenny dominated the Hurling Championship for 15 years under legendary manager Brian Cody. If there was one player who defined the era, it was undoubtedly Henry Shefflin. Arguably the greatest player of all-time, Shefflin was part of 10 All Ireland winning teams, and the best player on at least eight of them. He is now the manager of Galway. That creates a wonderful narrative, as the student challenges the master. Shefflin vs Cody. Things seemed frosty between the two when the sides met a month ago, so it will be interesting to see how that goes this time.
Clare and Limerick separated themselves from the rest in Munster this season. Both went unbeaten through the group stage, drawing with each other while defeating Cork, Waterford and Tipperary. Both teams have the safety net of knowing that even a defeat does not end their All Ireland hopes. The loser of this game, and the Leinster final, will head into the All Ireland quarter-final, while the winners will go straight to the semi-final.
Of course, both sides will want to take home the Munster crown. Pride, and the chance to play one less game, are major factors. Clare in particular will be eager to take home the Munster title. It would be their first since 1998, which was the end of the golden era of Clare Hurling. They have won an All Ireland more recently, 2013, but provincial bragging rights still carry a lot of weight in Munster.
Limerick, of course, are currently in the midst of their golden era. Three All Ireland titles, three Munster titles and two National Leagues in the past four seasons is a really impressive run. This team seems to be getting better as well, with many of their players still in their mid-20s and only starting to hit their peak years. Can they make it four All Ireland titles in five years? A fourth Munster title would certainly give them the confidence that they can.
Don't have a Liberty Shield VPN? No problem, I've got your back. Click here, pick your package and then use my code – EPL25 to get 25% off your VPN or VPN Router purchase! Now, go listen to my Two Footed Podcast!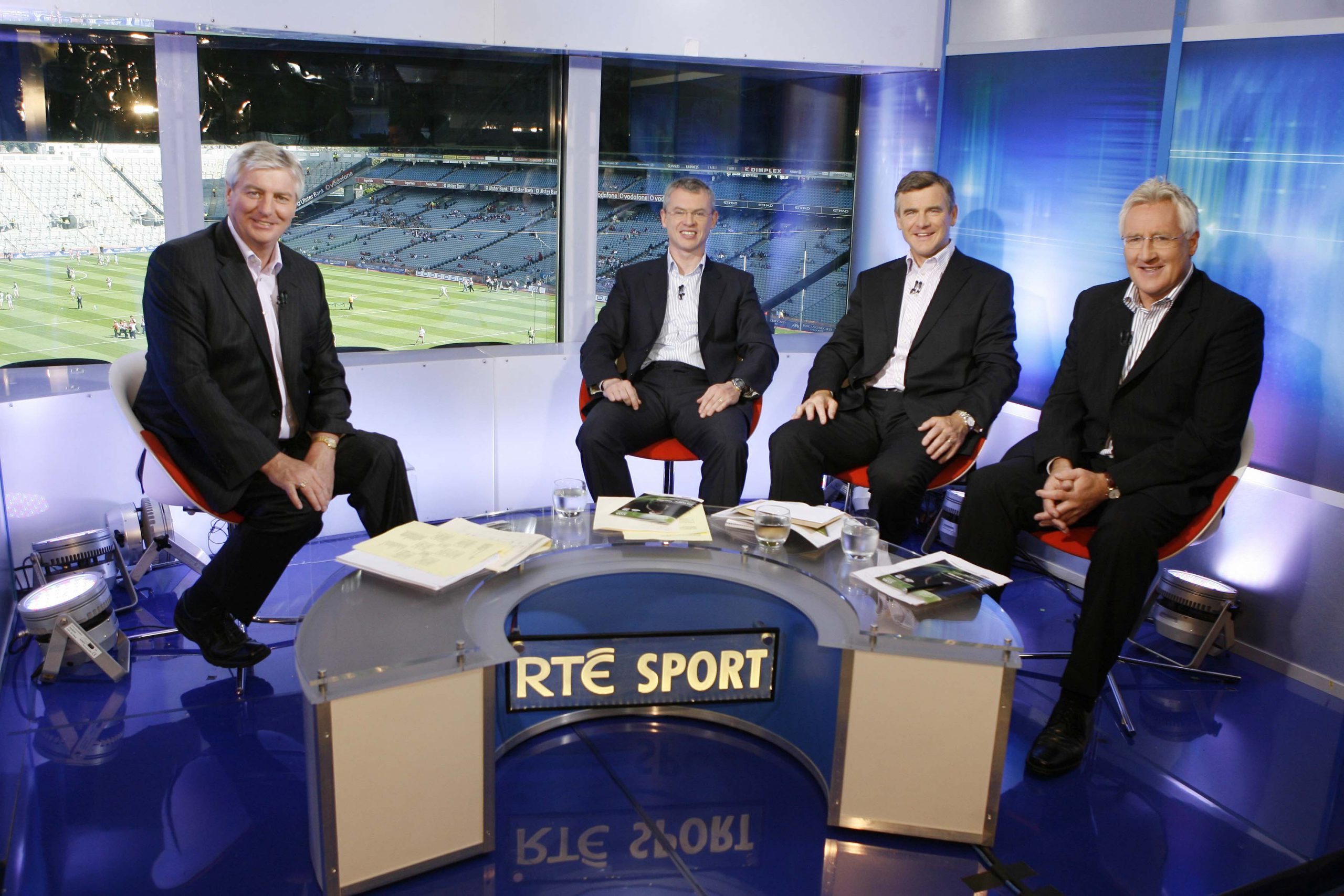 Gaelic Football and Hurling are two of the most exciting and entertaining sports in the world. The GAA has largely done a good job at staging them. They've made them a spectacle. But they've also priced out the fans at times, and made controversial decisions with regards to broadcasting rights. If you're outside of the Republic of Ireland and want to watch the matches on RTE player, the GAA don't want you to be able to, unless you invest in the very expensive GAA GO subscription service. Obviously those with an Irish internet service (in Ireland), will be able to access the RTE Player and have uninterrupted access from anywhere.
How to watch every GAA 2022 games from anywhere…
Games from the GAA 2022 season will be streamed live on the RTE Player website, as well as their respective apps for iPhone, iPad, Android, Smart TV, Now TV, FireTV etc.
But these streaming services are not available to everyone, for example when you load RTE Player in the USA, Germany, UK, Netherlands, France, Spain, Portugal, Australia, Dubai, Canada etc. you will get an error message.
We're sorry but RTE Player is currently only available to viewers in the Republic of Ireland and Norther Ireland.
This is basically because their streaming services are geoblocked based on the IP address being used to access it. You must be a Irish domestic web user to access RTE Player and RTE Sport live tv streaming.
Get an Irish IP address for GAA 2022 season
If you want to watch on your Windows PC, Mac, FireTV, iPhone, iPad or Android then you can get a UK Proxy or VPN Apps from Liberty Shield, FREE for 48 hours and then from only £8.99 per month..
Prefer to watch on supported media streaming devices like Now TV, Smart TVs, Apple TV, Xbox, PS4, Roku etc? You'll need a UK configured VPN Router setup as Irish, available from only £14.99 with Worldwide Shipping available.
Furthermore; RTE Player isn't the only geographically-censored streaming services a VPN or Proxy will allow you to access.  Other Irish services like TV3 and TG4 are also available. Plus with the option to switch to our USA service whenever you like, you can access Hulu, HBO GO, Netflix and Pandora.  Essentially you can access international content from virtually anywhere!