GAA 2022 –  SECOND CHANCE WEEKEND
It's second chance weekend in the GAA. Free live streaming of GAA 2022 will be available on RTE Sport for Irish internet users.
It's a weekend of second chances in the Football and Hurling Championships this weekend, as teams who have already suffered defeat in this years contests get a second chance at glory.
The Football playoffs give us four games, split evenly across Saturday and Sunday, while there are also two Hurling contests that promise to be quite interesting on Saturday.
Our GAA 2022 articles are brought to you in partnership with EPL Index, and Dave Hendrick – host of the Two Footed Podcast, offering FREE podcasts to football fans.
The winners of the first qualifying round of the Football playoffs, which took place this past weekend, will move forward to take on the beaten provincial finalists, while on the Hurling side it's the teams who finished third in the group stages of Leinster and Munster up against the top two teams from the Joe McDonagh Cup. Confused? You probably should be.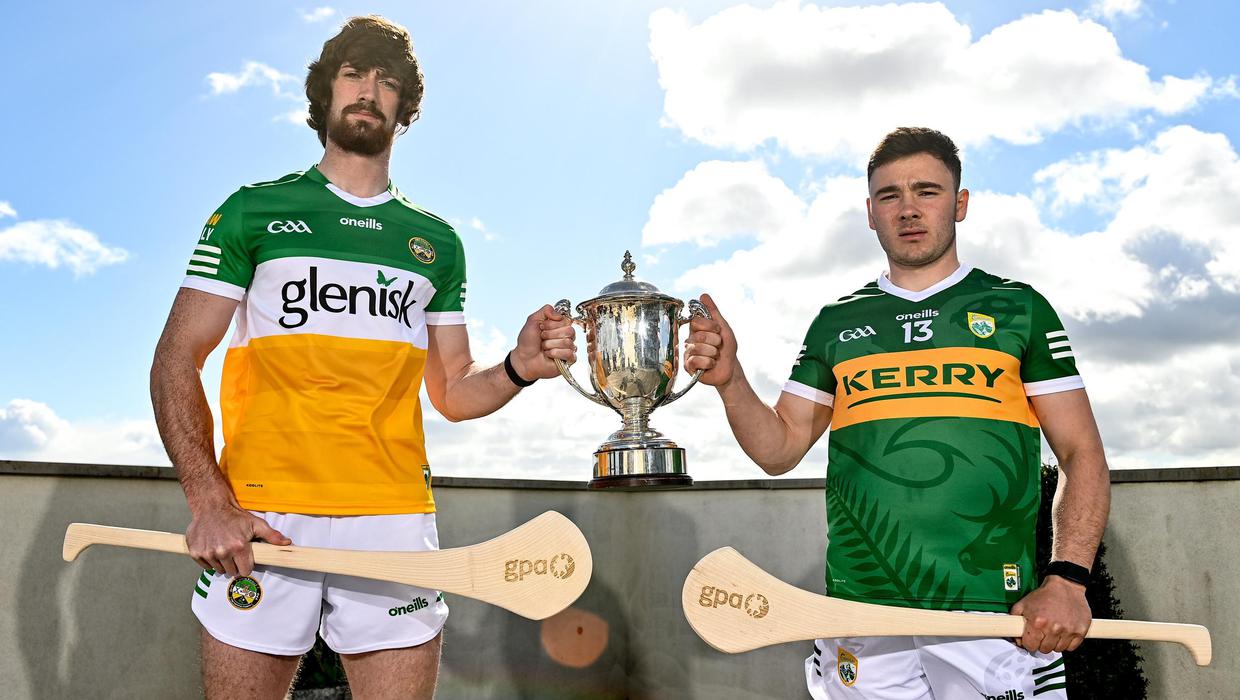 For as good as the calibre of play is in both codes, the organisation and convoluted nature of the Championship leaves a lot to be desired. The GAA exists to make as much money as possible and that has, quite often, come at the cost of the integrity of the competition. For many years things were very simple. Single elimination across the four provinces, with the four provincial Champions meeting in the All Ireland semi-final to decide the finalists. One defeat and you went home. Cork, for example, have already lost twice in the Hurling Championship and yet still have a chance to win the whole thing.
In an era driven by money, and greed for even more money, it's no surprise that the GAA have played around with the competitions so much. They will claim it adds more excitement to the Championships, and they may well be right, but there's no question that something has been lost along the way. Anyway, it won't change so there's no point spending any more time talking about it. Let's take a look at this weekend's games, starting with the Hurling Championship.
Antrim were crowned winners of the Joe McDonagh Cup when they defeated Kerry in an outstanding contest last Saturday. Kerry, not known as a Hurling county, gave a great account of themselves and were narrowly defeated by the Ulster side with a final scoreline of 5-22(37) to 4-24(36). Antrim are the one Ulster county which has truly embraced Hurling, and when there was an annual Ulster Championship they were the dominant force, winning 57 of the 71 that took place,  and finishing as runner-up in 11 others. Only three Ulster finals took place without them.
This weekend they will take on Cork at Corrigan Park in Belfast looking to earn a spot in the All Ireland quarter-finals against one of the beaten provincial finalists, either Galway or Clare. For Antrim, the season is a success already. Winning the McDonagh Cup means that they will take part in the Championship proper, competing in Leinster, next season at the expense of Laois who have been relegated to the second tier competition. If they could defeat the Rebels it would be the icing on the cake. Cork themselves finished third in Munster, and while they will be favourites on Saturday they will be facing a team full of confidence.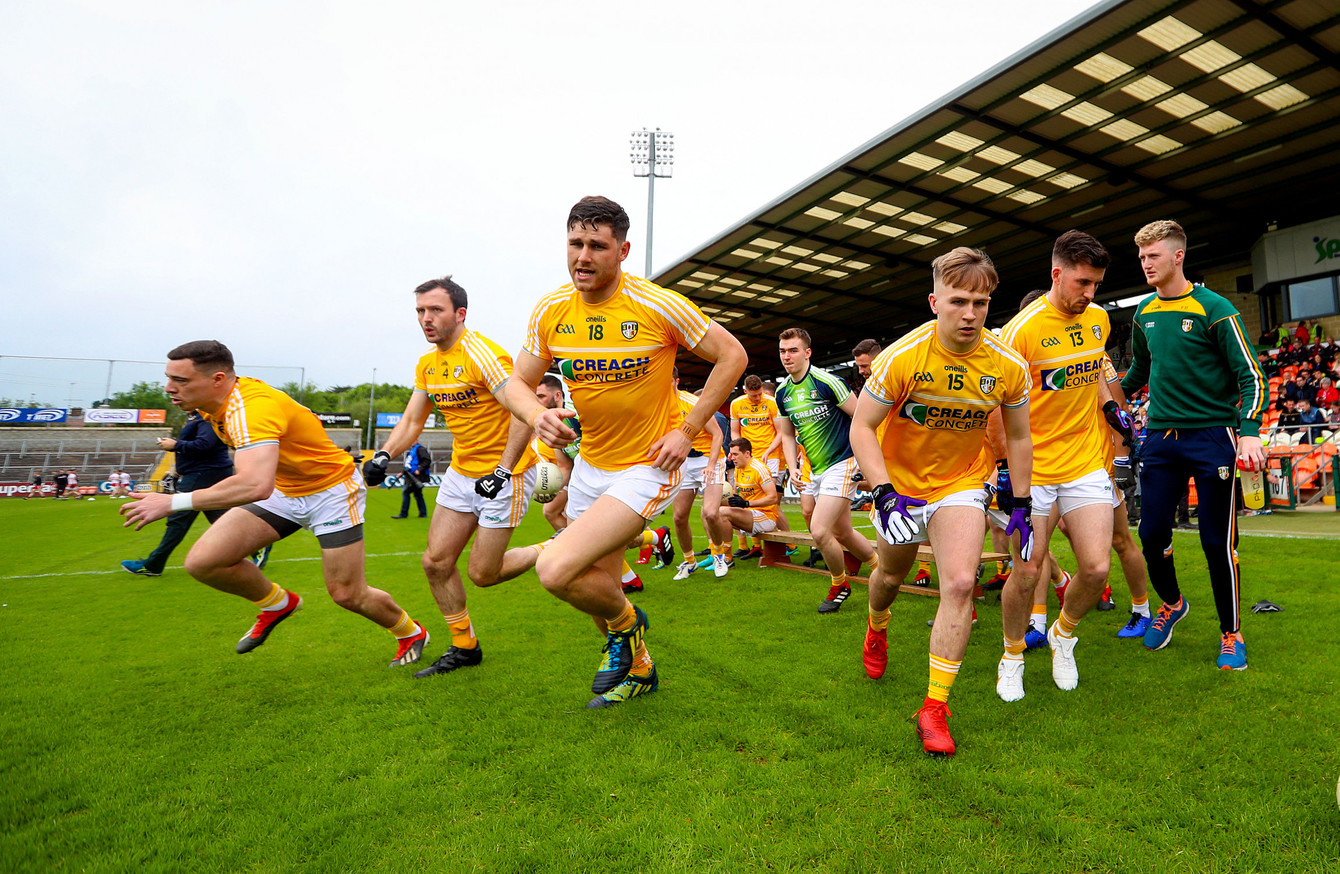 Kerry, after the heartbreak of defeat to Antrim, will remain in the McDonagh Cup next season. In the extremely unlikely event that they go on to win this years All Ireland, they still won't compete in next years Munster Championship because there has been no allowance made for such an eventuality. If they had defeated Antrim in the McDonagh Cup final they would have faced Tipperary in a promotion/relegation playoff, but having failed to do so it's the McDonagh Cup again for them next season.
They will take on Wexford at Austin Stack Park in Tralee this weekend, aiming to make their mark on the Championship. For many years Kerry didn't even field a team in the Championship so this team doing so well is a good sign for things to come in the future. It's hard to see them getting past Wexford this weekend, but stranger things have happened.
Now onto the football side, with Saturday's offerings first.
Clare shocked everyone with their stunning win over Meath last weekend, a result which brought about the sacking of Meath's management team. Clare are a Hurling county, but they do pop up with a big surprise in the Football Championship every once in a while. For 75 years, they talked of their 1917 Munster success that had never been replicated. That is until 1992 when they shocked Kerry in the Munster Final. They may have lost to Dublin in the All Ireland final but that Munster success raised morale across the county and when the Hurling team went on to win two All Ireland's later in the decade many of them pointed to the footballers success in 1992 as the turning of the tide for Clare GAA.
This weekend they take on beaten Connacht finalists Roscommon in the first game of the Croke Park double header. Roscommon gave a good showing in that Connacht final and will fancy their chances of reaching the quarter-finals and potentially getting another crack at Galway.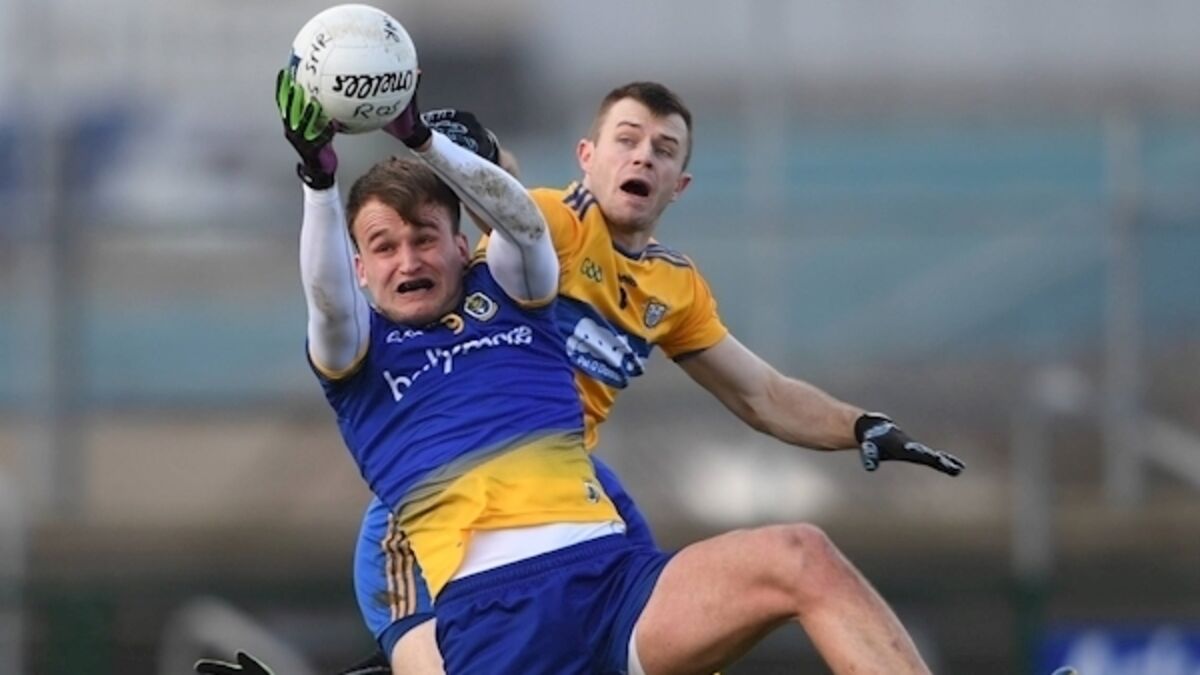 After that contest has reached it's conclusion, the good folk of Roscommon and Clare will depart Croke Park to make way for the fans from Mayo and Kildare for what may well be the tie of the day.
Mayo defeated Monaghan in their first qualifier to get themselves back on track for another assault on the All Ireland crown that has eluded them for so long. Having been beaten by Galway way back in late April, the men of Mayo have had plenty of time to sit and home and stew. As mentioned in this column before, they have often underperformed provincially before coming on strong in the backdoor route to the All Ireland stage.
Kildare's defeat to Dublin in the Leinster final was exceptionally one sided, with the game largely ending as a contest after 25 minutes. They can't afford a similarly slow start this weekend or Mayo will inflict a similar defeat on them. Kildare have the talent to give Mayo a good game, but mindset is so important and that's often where they've fallen short. Heads drop when things begin to go badly, and against a team with the Championship experience of Mayo that can be fatal.
On Sunday there's an all Connacht contest, and an all Ulster contest. If I'm being honest, the all Ulster contest seems to have been done to prevent three Ulster teams reaching the quarter finals while there are no such caveats in place for Connacht or indeed Munster. We're going to lose one of the eight best teams left in the Championship this weekend, which doesn't sit right.
Anyway, first up from Pairc Ui Chaoimh in Cork is Cork vs Limerick. It's a huge weekend for Cork, with their hurlers in action on Saturday, and they will be hoping for dual code success in games they will be favourites to win. Both of these teams were heavily beaten by Kerry in the Munster Championship, Cork in the semi-final and Limerick in the final. Cork defeated Louth in their qualifier to get through to this stage and will be confident of further progression, but they can't overlook Limerick.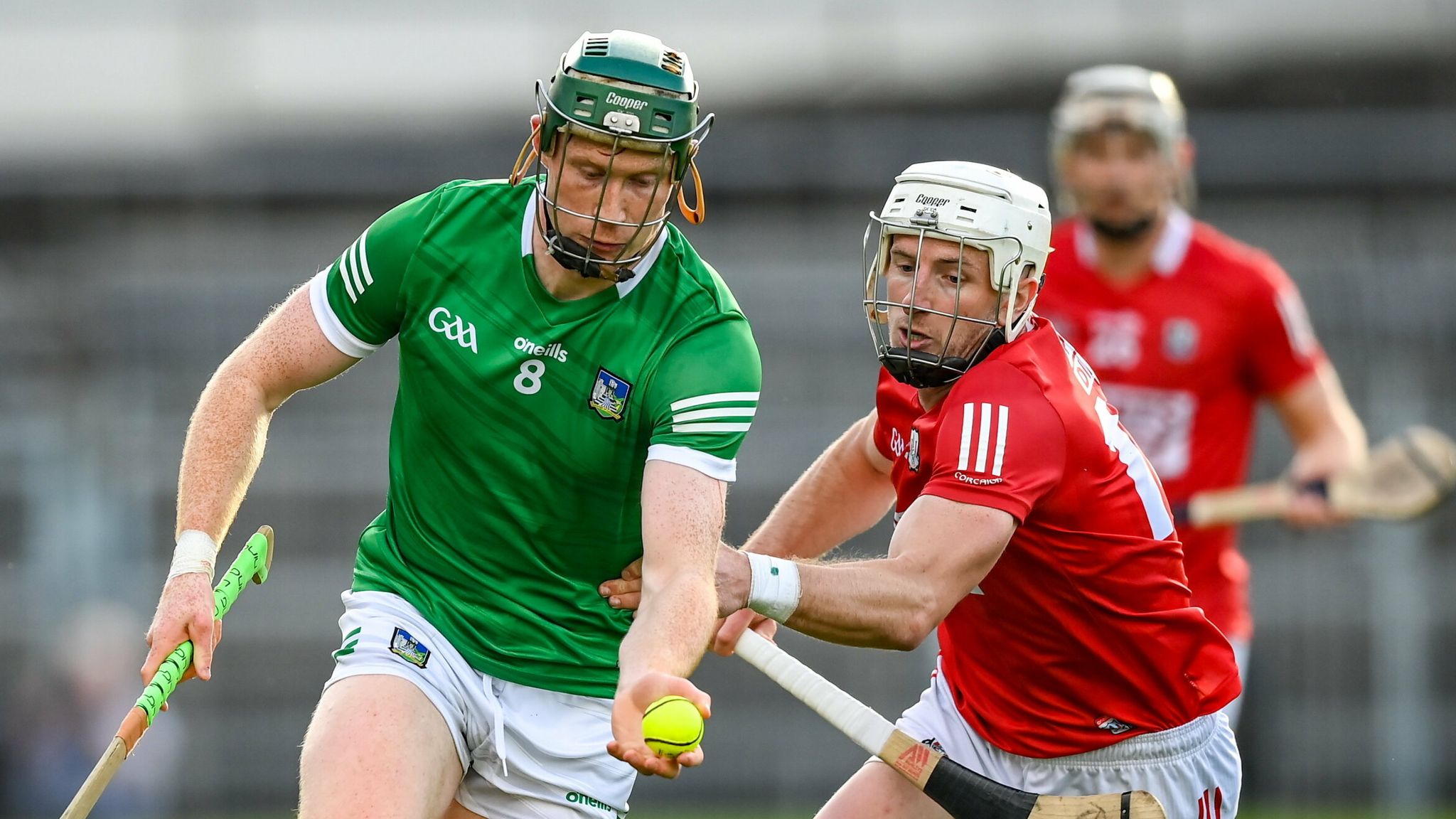 While not a footballing power, Limerick have defeated Clare who are still in the competition and the 2020 Munster Champions Tipperary in their run to the Munster final. That's impressive by their standards and something they will look to build upon.
Last but certainly not least comes the game of the weekend, as Donegal and Armagh come face to face in Clones. This is the second meeting of these two teams in this season's Championship, but it's a game that shouldn't be happening. These are two of the strongest teams in this round and they should have been kept apart. Donegal vs Cork and Limerick vs Armagh would have given us a better representation of who the best teams in the country are come the quarter final stage, but it is what it is.
Donegal defeated Armagh in an Ulster quarter-final before going on to knock out Cavan in the semi-final. They lost to Derry in an upset in the Ulster final but showed that there's still plenty left in the tank for another run at Sam. They likely would have been hoping for an easier qualifier than this, because despite the result of the earlier meeting this is a very different Armagh team.
Having lost to Donegal, Armagh regrouped and last Sunday they caused the biggest upset of this years Championship with a stunning six point upset victory over reigning All Ireland Champions Tyrone. Their performance on the day was as good as anything any team has produced in this years Championship. With the ultimate display of a last man back approach to the goalkeeping position, Armagh sent Ethan Rafferty forward multiple times and the former forward who converted into a goalkeeper notched two great points from play. Those scores spurred Armagh on, and bamboozled Tyrone. Rafferty and co will look to do similar to Donegal on Sunday.
Don't have a Liberty Shield VPN? No problem, I've got your back. Click here, pick your package and then use my code – EPL25 to get 25% off your VPN or VPN Router purchase! Now, go listen to my Two Footed Podcast!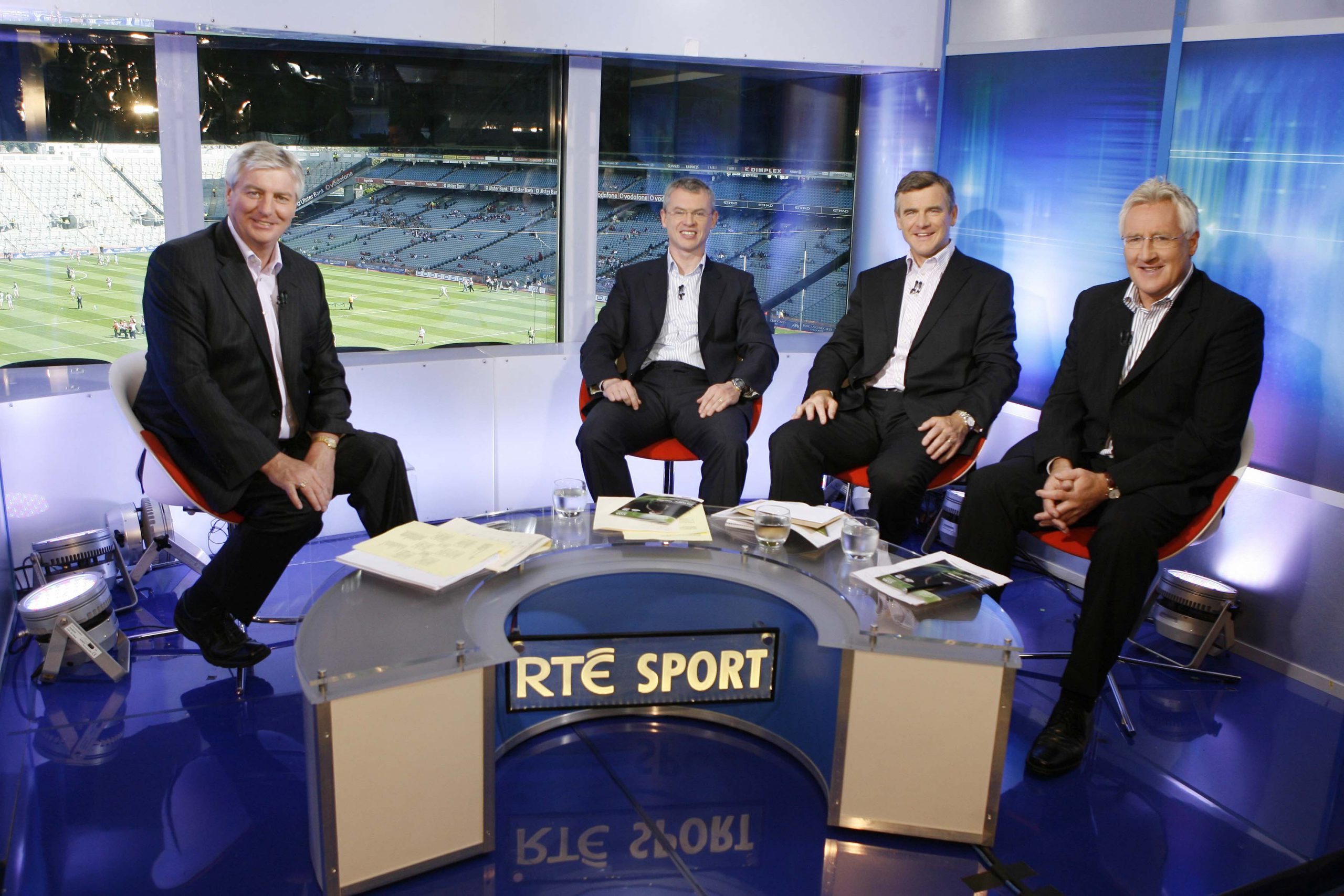 Gaelic Football and Hurling are two of the most exciting and entertaining sports in the world. The GAA has largely done a good job at staging them. They've made them a spectacle. But they've also priced out the fans at times, and made controversial decisions with regards to broadcasting rights. If you're outside of the Republic of Ireland and want to watch the matches on RTE player, the GAA don't want you to be able to, unless you invest in the very expensive GAA GO subscription service. Obviously those with an Irish internet service (in Ireland), will be able to access the RTE Player and have uninterrupted access from anywhere.
How to watch every GAA 2022 games from anywhere…
Games from the GAA 2022 season will be streamed live on the RTE Player website, as well as their respective apps for iPhone, iPad, Android, Smart TV, Now TV, FireTV etc.
But these streaming services are not available to everyone, for example when you load RTE Player in the USA, Germany, UK, Netherlands, France, Spain, Portugal, Australia, Dubai, Canada etc. you will get an error message.
We're sorry but RTE Player is currently only available to viewers in the Republic of Ireland and Norther Ireland.
This is basically because their streaming services are geoblocked based on the IP address being used to access it. You must be a Irish domestic web user to access RTE Player and RTE Sport live tv streaming.
Get an Irish IP address for GAA 2022 season
If you want to watch on your Windows PC, Mac, FireTV, iPhone, iPad or Android then you can get a UK Proxy or VPN Apps from Liberty Shield, FREE for 48 hours and then from only £8.99 per month..
Prefer to watch on supported media streaming devices like Now TV, Smart TVs, Apple TV, Xbox, PS4, Roku etc? You'll need a UK configured VPN Router setup as Irish, available from only £14.99 with Worldwide Shipping available.
Furthermore; RTE Player isn't the only geographically-censored streaming services a VPN or Proxy will allow you to access.  Other Irish services like TV3 and TG4 are also available. Plus with the option to switch to our USA service whenever you like, you can access Hulu, HBO GO, Netflix and Pandora.  Essentially you can access international content from virtually anywhere!