GAA 2022 – GREAT RIVALS
There aren't many games on the GAA schedule for this weekend, but the ones that are on are all massive. They are all games that warrant watching, it's just a shame there aren't more of them.
Once again free live streaming of GAA 2022 will be available on RTE Sport for Irish internet users.
There's just the one game on Saturday, but it's one of the biggest games that Gaelic Football has to offer. At 6pm, at Pairc Ui Rinn in Cork, Cork and Kerry will renew hostilities in the 121st Championship meeting between these great rivals.
Our GAA 2022 articles are brought to you in partnership with EPL Index, and Dave Hendrick – host of the Two Footed Podcast, offering FREE podcasts to football fans.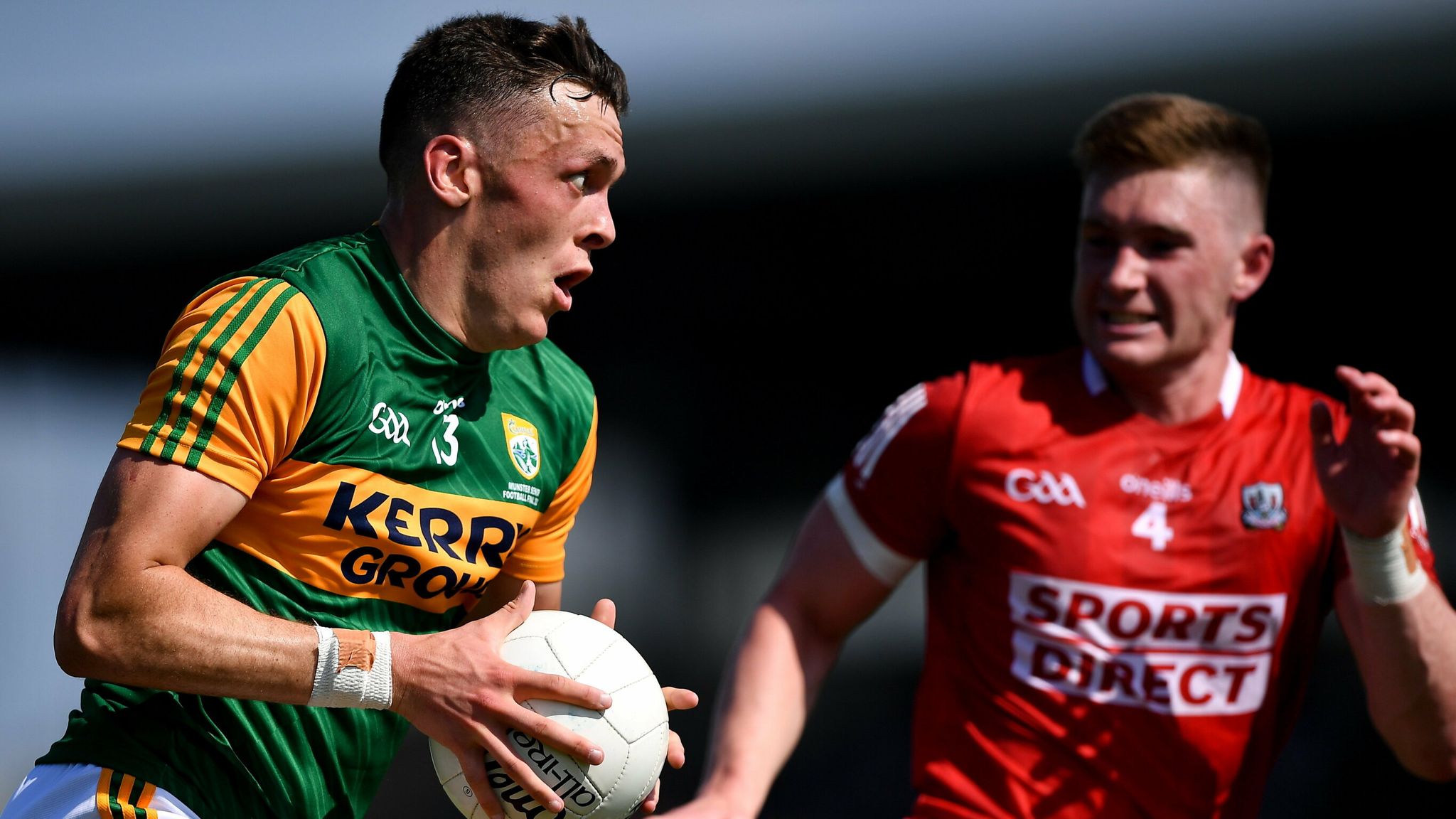 Kerry, where football is religion, hold a strong advantage in the all-time series, with 74 wins to Cork's 33 while the sides have played out 13 draws. That dominance is emphasized in the last 10 meeting with seven Kerry wins against two wins for Cork. One of those Cork wins was a decade ago and the second was in the strange Covid altered 2020 season, so it has been a very barren spell for the Rebels.
MAKING AMENDS
Cork make their peace in the fact that they're strong in both Gaelic Football and Hurling, rather than having their entire focus being on one sport like Kerry, but it will still hurt the pride of the people of Cork that their neighbours have held such an advantage over them. That they managed to knock off Kerry in 2020, but then lost to Tipperary in the final was also a source of massive disappointment. To get past Kerry and not win the Munster Championship was a massive missed opportunity for the Rebels.
These sides met in the Munster final last year and Kerry demolished Cork, winning by a scoreline of 4-22 to 1-9. Kerry will be licking their lips at the possibility of a repeat, while Cork will be hoping for another upset like in 2020.
On Sunday there are two more provincial semi-finals, one in Connacht and one in Ulster.
Galway defeated Mayo to earn their spot in the Connacht semi-final and it will be seen as a massive disappointment if they fail to conquer the province this season. This Sunday they will meet Leitrim. Leitrim had a slightly easier first round game, defeating London. Given how close that game was, Sligo won by four points, it won't have struck much fear into Galway. Galway, like Cork, are one of the few counties who have ideas of winning both the Football and Hurling All Ireland's, and if that goal is to be accomplished then the football team need to win Connacht.
ARMCHAIR ANTICIPATION
The winners will take on Roscommon in the final, and Roscommon will be sitting at home this weekend resting up and watching from the comfort of their sofas.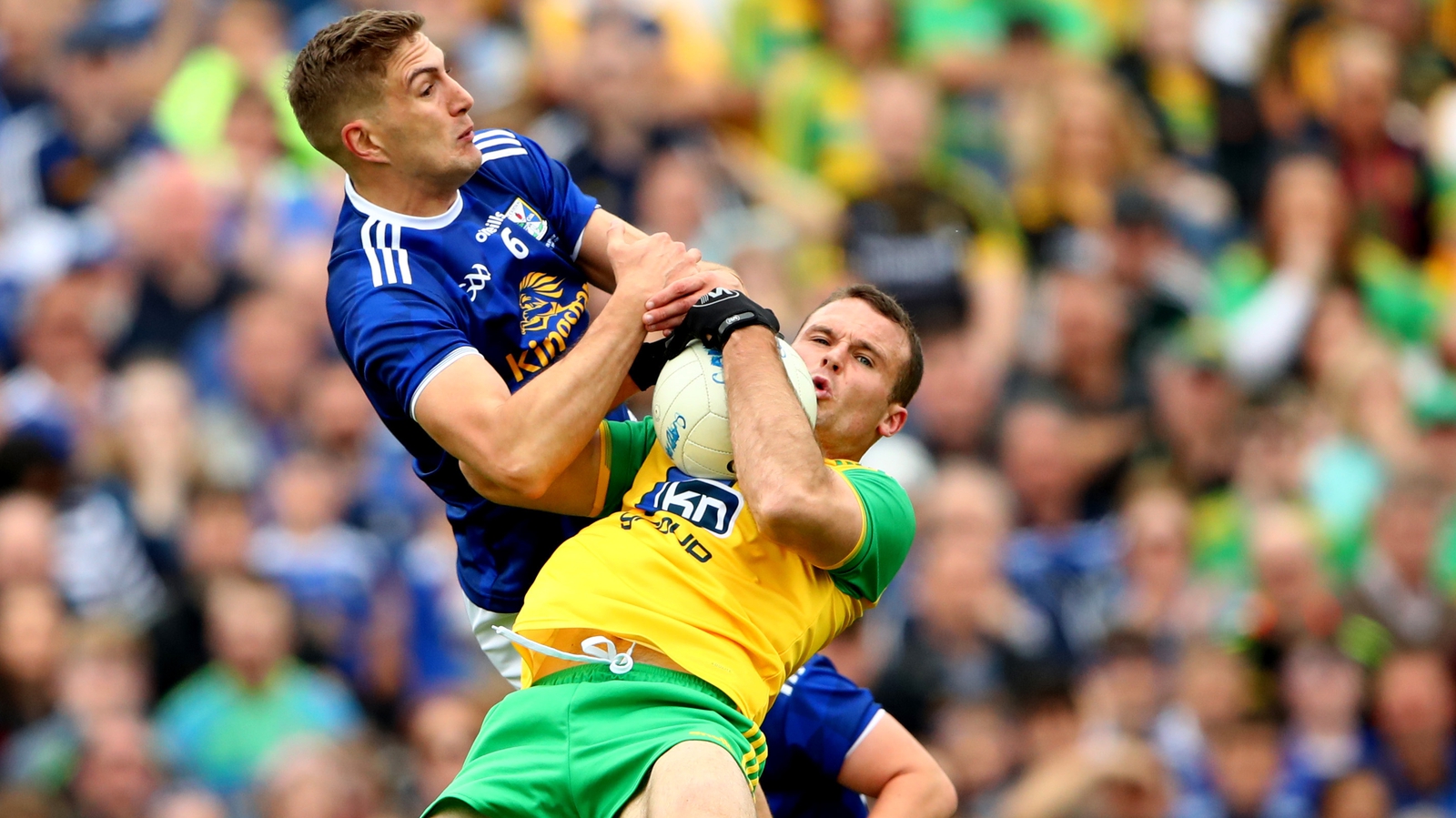 In Ulster, it's another big rivalry game as Donegal take on Cavan. There can be no doubt that Donegal have had the better of this rivalry over the last 20 years but Cavan did spring a massive upset in the 2020 Ulster final when they beat their big rivalries by four points to capture their first Ulster title since 1997, and only their second since the 1960s. Cavan were the dominant team in Ulster from the 1920s through to the end of the 1960s. They claimed 31 Ulster titles in that time, and it has been a barren run for them since. The rise of Ulster in the 1990s saw them left behind. Tyrone, Armagh, Down, Derry and Donegal all claimed All Ireland crowns but Cavan failed to step up with them.
If Mickey Graham can lead Cavan to another Ulster title this season, they might build statues of him across the county.
Donegal dominated Ulster in the 2010s, and were likely disappointed to only end up with one All Ireland title, but seeing Tyrone win it all last season will inspire them to try and recapture the magic of "The System" and bring success back to The Forgotten County.
HURLING HEAVEN
Finally then, the only Hurling match on the schedule, and arguably the most must-see of all the games this weekend, brings together Limerick and Tipperary. These two sides have won five of the last six All Ireland's between them and are the the two stand-out teams in the years since Kilkenny's dominance came to an end.
Tipp have not had a good Championship so far. They lost to Waterford and then again to Clare. Neither are bad defeats, because both are good teams, but Tipperary have set such high standards for themselves that they can't be happy with them. Another defeat this weekend would leave them looking at the possibility of not even making it through to the Preliminary Quarter-Finals. That would be a disaster for a team with two All-Ireland titles under the belt in the last six years.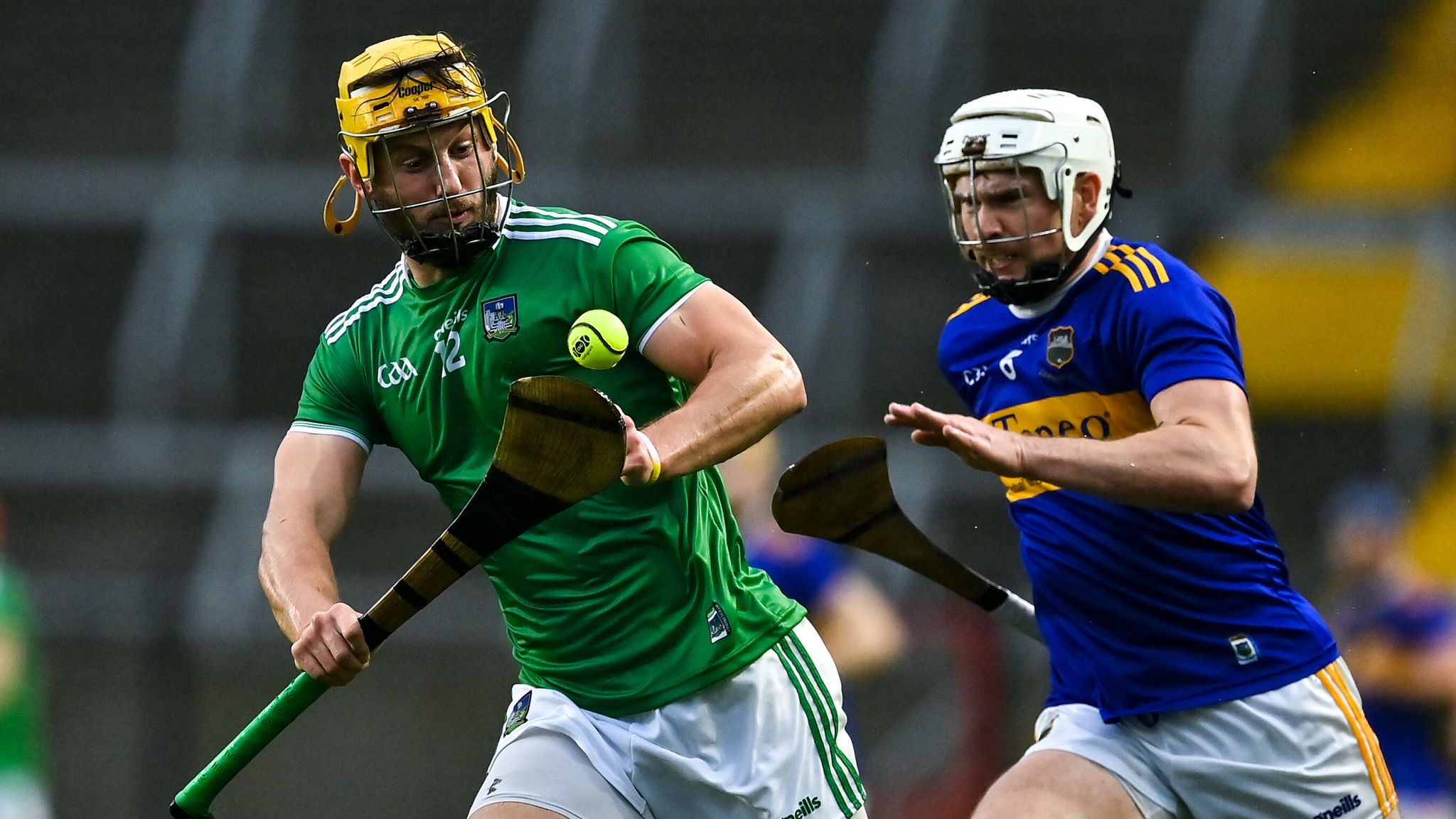 Limerick have looked dominant, they've looked hungry, they've looked like a team chasing their first All Ireland rather than their fourth. This Limerick team are as relentless as they are talented. Their style of play, and furious pace they push in games, overwhelms teams and they can put together runs of scoring that blows opponents away. Limerick appear to only really be starting to push the boundaries of what they're capable of and while it's unlikely that any county will again dominate the landscape in the manner Kilkenny did winning 11 titles in 16 years, if any team is capable of it, it's this Limerick team.
Keep in mind that of the entire Limerick panel, only goalkeepers Nicky Quaid and Barry Hennessy and bench forward Graeme Mulcahy are aged 30 or over, while only another five of the 26 are in their late 20s. This squad is largely made up of players in the mid and even early 20s, players that that grown up together and have already experienced incredible success with three All Irelands and two National Leagues in the last four years. Many of these players were also part of the team that two All Ireland Under 21 titles in 2015 and 2017. There is a culture of winning in Limerick hurling now, and it doesn't appear to be going away any time soon.
Don't have a Liberty Shield VPN? No problem, I've got your back. Click here, pick your package and then use my code – EPL25 to get 25% off your VPN or VPN Router purchase! Now, go listen to my Two Footed Podcast!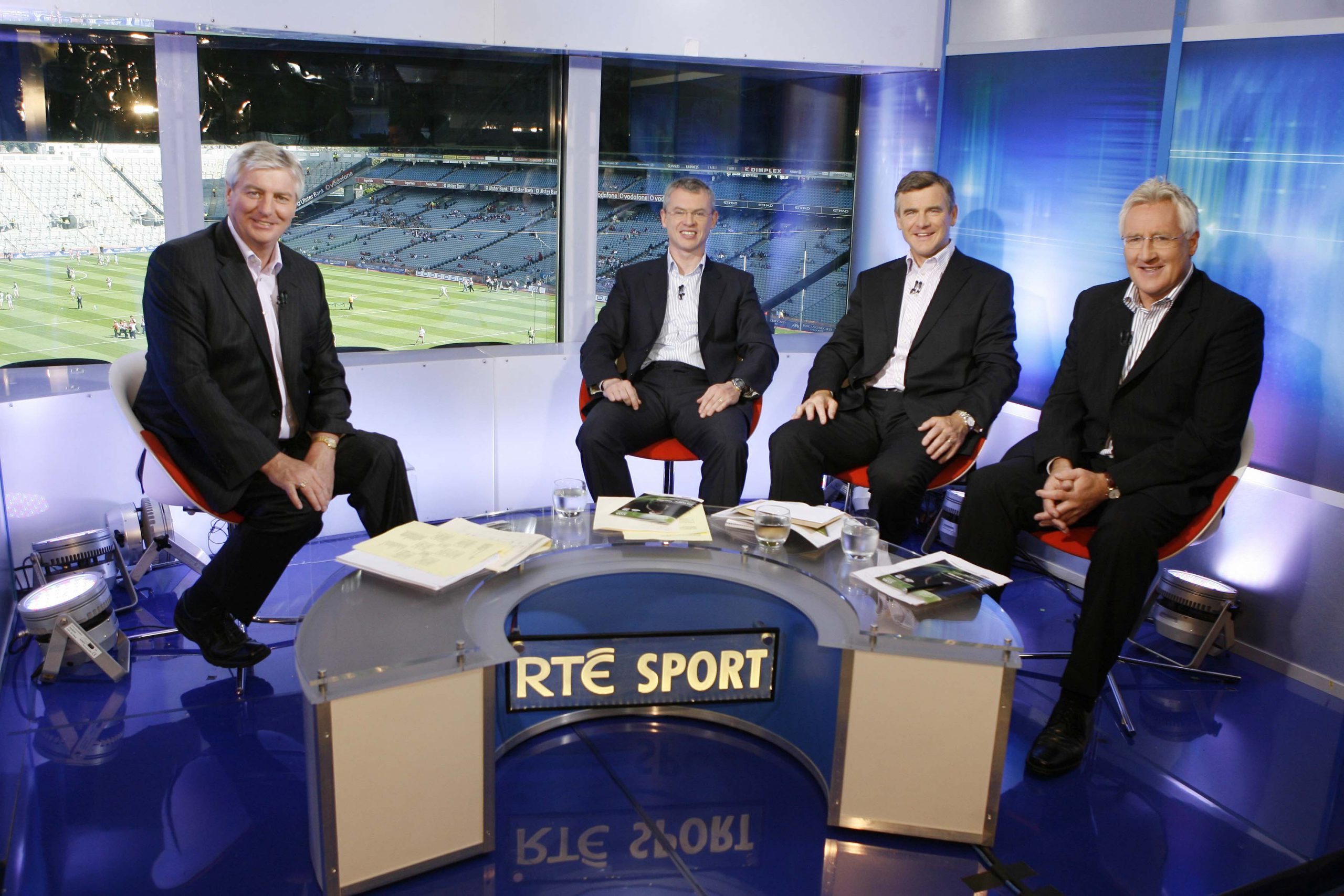 Gaelic Football and Hurling are two of the most exciting and entertaining sports in the world. The GAA has largely done a good job at staging them. They've made them a spectacle. But they've also priced out the fans at times, and made controversial decisions with regards to broadcasting rights. If you're outside of the Republic of Ireland and want to watch the matches on RTE player, the GAA don't want you to be able to, unless you invest in the very expensive GAA GO subscription service. Obviously those with an Irish internet service (in Ireland), will be able to access the RTE Player and have uninterrupted access from anywhere.
How to watch every GAA 2022 games from anywhere…
Games from the GAA 2022 season will be streamed live on the RTE Player website, as well as their respective apps for iPhone, iPad, Android, Smart TV, Now TV, FireTV etc.
But these streaming services are not available to everyone, for example when you load RTE Player in the USA, Germany, UK, Netherlands, France, Spain, Portugal, Australia, Dubai, Canada etc. you will get an error message.
We're sorry but RTE Player is currently only available to viewers in the Republic of Ireland and Norther Ireland.
This is basically because their streaming services are geoblocked based on the IP address being used to access it. You must be a Irish domestic web user to access RTE Player and RTE Sport live tv streaming.
Get an Irish IP address for GAA 2022 season
If you want to watch on your Windows PC, Mac, FireTV, iPhone, iPad or Android then you can get a UK Proxy or VPN Apps from Liberty Shield, FREE for 48 hours and then from only £8.99 per month..
Prefer to watch on supported media streaming devices like Now TV, Smart TVs, Apple TV, Xbox, PS4, Roku etc? You'll need a UK configured VPN Router setup as Irish, available from only £14.99 with Worldwide Shipping available.
Furthermore; RTE Player isn't the only geographically-censored streaming services a VPN or Proxy will allow you to access.  Other Irish services like TV3 and TG4 are also available. Plus with the option to switch to our USA service whenever you like, you can access Hulu, HBO GO, Netflix and Pandora.  Essentially you can access international content from virtually anywhere!