PREMIER LEAGUE MATCH DAY 36 PREVIEW
The business end of the season is in full swing as we enter Premier League Match Day 36, and this weird league of ours continues to make no sense. As per usual Premier League Match Day 36 will be shown by pay-TV broadcasters Sky Sports, BT Sport, Amazon Prime and with match highlights available free on BBC Sport with Match of the Day.
It's so hard to predict games because so many teams are inconsistent and some teams have already switched off and began planning their summer holidays. There's still a lot to play for – the title, top 4 and survival, but a large group of clubs in the middle of the table have little to motivate them.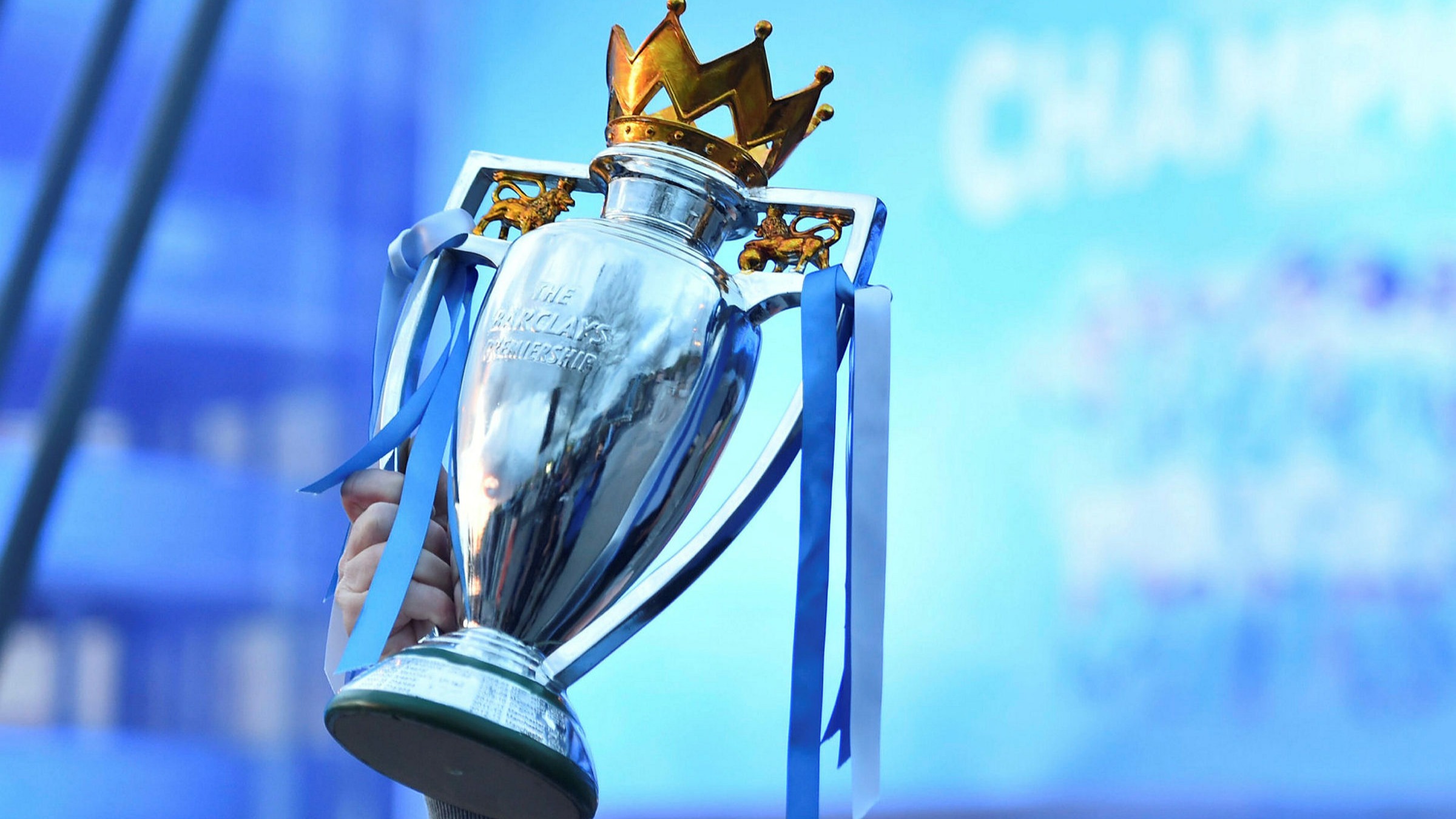 Our Premier League Match Day 36 preview is brought to you in partnership with EPL Index, and Dave Hendrick – host of the Two Footed Podcast, offering FREE podcasts to football fans.
In this weeks Premier League preview, we'll focus in on games involving teams with stuff to play for but in two games the team they face don't really have much riding on this game bar pride and win bonuses.
Premier League Match Day 36 | Claret Battle
⚽ Burnley vs Aston Villa
📅 Saturday 7 May 2022
⏰ 1500 UK Kick-Off
🖥️ No UK TV Live Streaming
I considered putting Leicester City vs Everton instead but let's be honest, nobody wants to watch Everton after their recent displays of diving and time wasting.
Burnley are the team in form at the bottom of the league. Since sacking Sean Dyche and giving the reigns to Mike Jackson, Ben Mee and co they have picked up 10 points from a possible 12. Having won just four games in their first 31 of the season, they have now won three in a row. This run of form has given them a real shot at survival but they can't afford to let it slip now. They have dragged themselves out of the bottom three and currently sit 16th but they are still only two points above 18th placed Everton.
With Norwich already relegated, and Watford looking certain to join them, it basically comes down to Everton, Leeds and Burnley in that last spot. The most heartbreaking of the three relegation spots. Burnley's most recent accounts show that relegation would be a financial disaster for them, as well as a sporting one. They can't afford to go down.
Aston Villa are a strange team. Some weeks they look like a side that should have been contending for a spot in Europe, while others give the impression that this is a Sunday League team that was short a couple of players before kickoff and dragged in friends of players just to make up the numbers. The appointment of Steven Gerrard has not been the success they had hoped for so far and Gerrard will be expected to show massive improvement next season.
In a bizarre Covid-relate twist, these sides will meet twice in 12 days among their last four games of the season. Both sides might accept a win each in the two games, with Burnley then banking on beating Newcastle at home on the final day of the season to secure their survival.
No matter where you are, you can use your Liberty Shield VPN to find a way to watch Premier League Match Day 36. Don't have a Liberty Shield VPN? You're missing out! Click right here to check out what we can offer you, and use the code EPL25 to get a 25% OFF your VPN or VPN Router at check-out.
Premier League Match Day 36 | Win Or Bust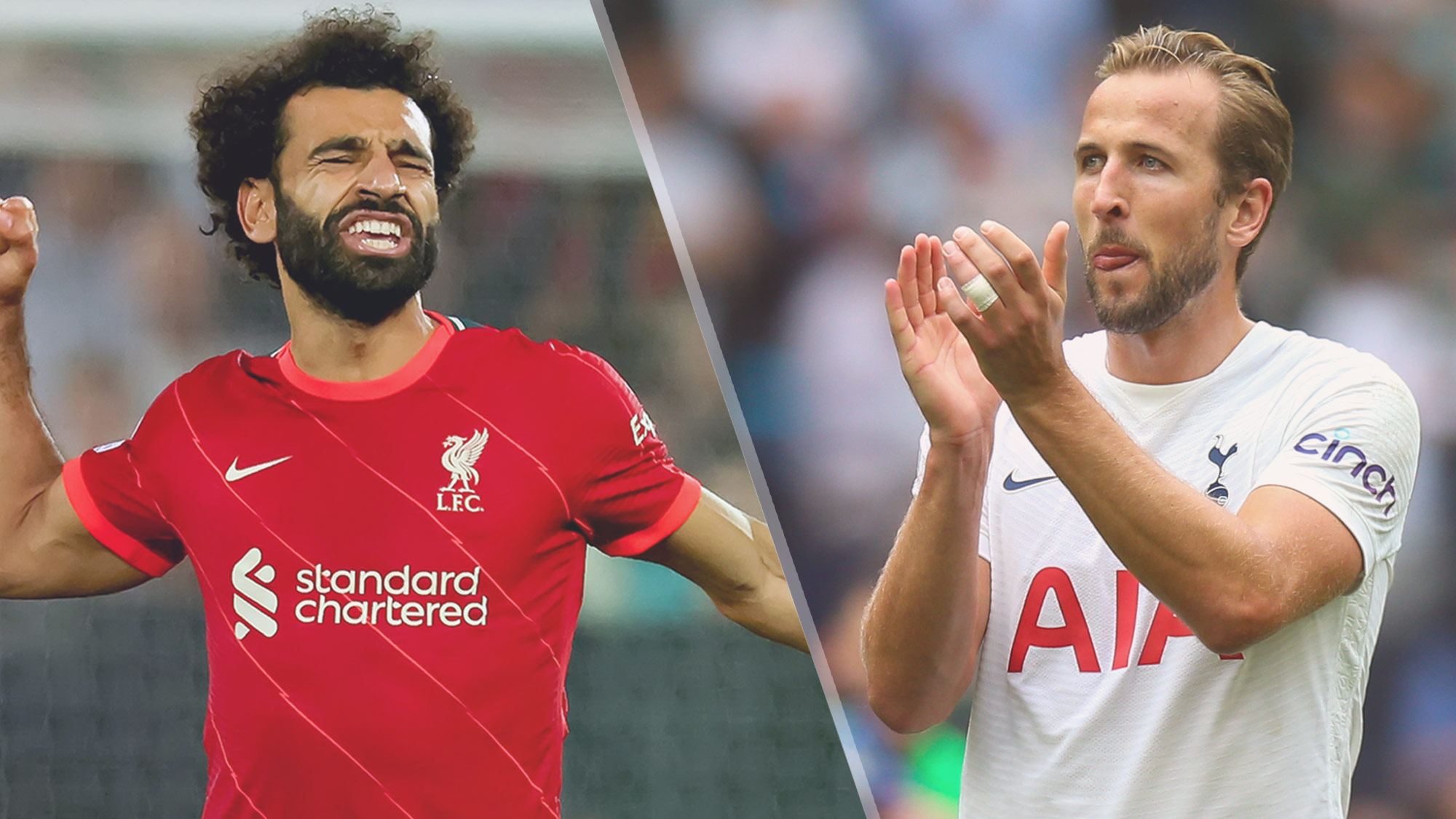 ⚽ Liverpool vs Tottenham Hotspur
📅 Saturday 7 May 2022
⏰ 1930 UK Kick-Off
🖥️ BT Sport Live Streaming
This game features two teams with something to play for, though Tottenham's hopes of top four hang by a thread due to their habitual self sabotage.
Liverpool continue to chase the impossible dream. The quadruple is an unheard of accomplishment in English football but Jurgen Klopp's side have made the best attempt in history at accomplishing it. Prior to this season May 1st was the furthest a team had ever gone while harbouring hopes of landing all four major trophies. Liverpool remain one point behind Manchester City, and have secured their place in the finals of both the FA Cup and the Champions League. They took home the League Cup in February This game is a must-win tie for the Reds, because keeping pressure on Manchester City is all they can do now in the Premier League.
May could go in a multitude of ways for Liverpool. They could either become the greatest team in the history of English football by winning everything, or they could experience unrivalled heartbreak by losing two finals and falling short in the League. Something in between seems the likeliest outcome at this point.
Spurs should have wrapped up top four when Arsenal lost three in a row to Palace, Brighton and Southampton but Spurs being Spurs they managed to lose to Brighton and draw with Brentford. If Tottenham do miss out on a top four spot they will only have themselves to blame because they have consistently dropped bad points this season. Defeats away to Burnley and a bad Manchester United also happened under the watch of Antonio Conte and that will not please the Italian. They still have a chance, and there's still a likelihood that Arsenal drop points somewhere along the line giving Tottenham to chance to sneak in if they defeat Arsenal, but it really should be a wrap by now.
No matter where you are, you can use your Liberty Shield VPN to find a way to watch Premier League Match Day 36. Don't have a Liberty Shield VPN? You're missing out! Click right here to check out what we can offer you, and use the code EPL25 to get a 25% OFF your VPN or VPN Router at check-out.
Premier League Match Day 36 | Bounce Back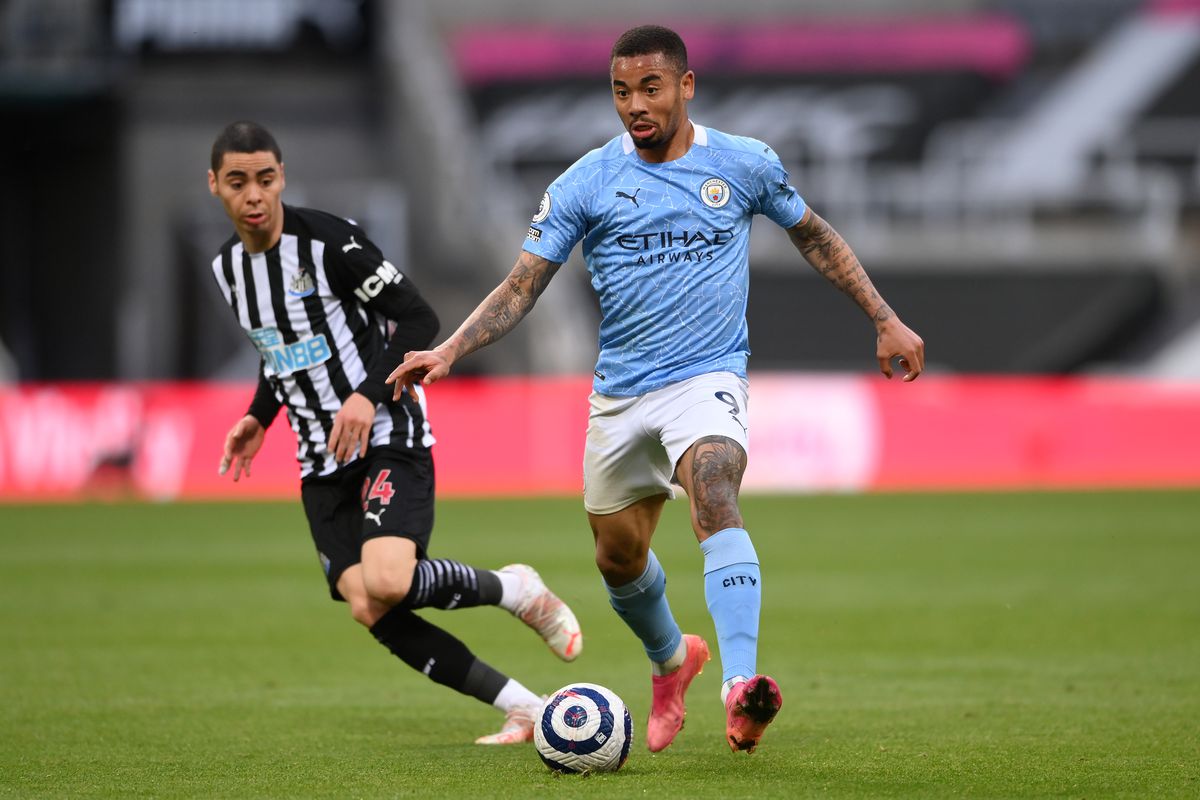 ⚽ Manchester City vs Newcastle United
📅 Sunday 8 May 2022
⏰ 1630 UK Kick-Off
🖥️ Sky Sports Live Streaming
Manchester City lead the title race by the narrowest of margins but are the wheels starting to come off their season? In mid-April they were eyeing up a treble but two semi-final defeats now leave them clinging only to holding on to their Premier League crown.
The manner of their defeat to Real Madrid could leave a massive emotional and psychological hangover on top of the tired legs they are sure to have after playing 120 minutes on Wednesday night. Pep Guardiola looked heart broken and confused following his sides collapse while his players trudged off the pitch looking like zombies. It will be on the Spaniard to get his players re-focused and re-energised in the coming days because City can't afford any slip ups. There is an inevitable feeling about Liverpool at the minute and City will be aware that if Liverpool beat Spurs and go top they are unlikely to drop points in any of their remaining three league matches. City will have to win their last four games to hold them off.
If City were to end the season empty-handed, what would that mean for Guardiola? After yet another heartbreaking European collapse he must be considering his future and what it may hold, could a Premier League collapse push him to walk away at the end of the season?
Newcastle are playing only for pride at this point. Their turnaround under Eddie Howe has been outstanding and they have been one of the best teams in the Premier League since January 1st, but the fact remains that they were one of the worst teams in the league prior to January 1st and they have largely won games that they should be winning. Their best result has been their win over a Wolves team that has slipped after a really impressive first six months under Bruno Lage. Can the Toon do the impossible and take something from the Etihad? Crystal Palace and Tottenham have beaten City at their home ground and while Spurs are a better team than Newcastle, they were in retched form at the time. Southampton also managed a draw at the home of the Champions.
This game will come down to how much Wednesday night took out of City. Simple as that. If they're at even 90% of their best they will win comfortably, but if they're not then maybe Newcastle can do Liverpool a massive favour.
No matter where you are, you can use your Liberty Shield VPN to find a way to watch Premier League Match Day 36. Don't have a Liberty Shield VPN? You're missing out! Click right here to check out what we can offer you, and use the code EPL25 to get a 25% OFF your VPN or VPN Router at check-out.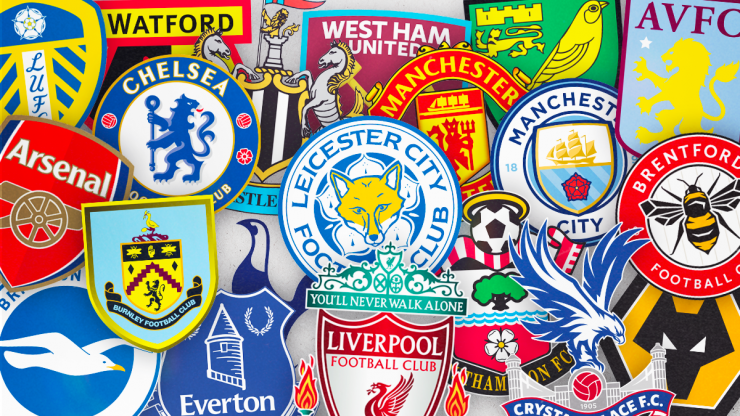 How to watch every Premier League Match 36 game from anywhere…
Premier League Match Day 36 matches will be streamed live between Sky Sports, BT Sport, Amazon Prime and the BBC Sport website, as well as their respective apps for iPhone, iPad, Android, Smart TV, Now TV, FireTV etc.
But these streaming services are not available to everyone, for example when you load Sky Sports and BT Sport in the USA, Germany, Ireland, Netherlands, France, Spain, Portugal, Australia, Dubai, Canada etc. you will get an error message.
Sorry, this video is not available in your country. This is basically because their streaming services are geoblocked based on the IP address being used to access it. You must be a UK domestic web user to access BT Sport, Sky Sports, Amazon Prime UK and BBC Sport live tv streaming.
Get a UK IP address for Premier League Match Day 36
If you want to watch on your Windows PC, Mac, FireTV, iPhone, iPad or Android then you can get a UK Proxy or VPN Apps from Liberty Shield, FREE for 48 hours and then from only £8.99 per month..
Prefer to watch on supported media streaming devices like Now TV, Smart TVs, Apple TV, Xbox, PS4, Roku etc? You'll need a UK configured VPN Router setup as British, available from only £14.99 with Worldwide Shipping available.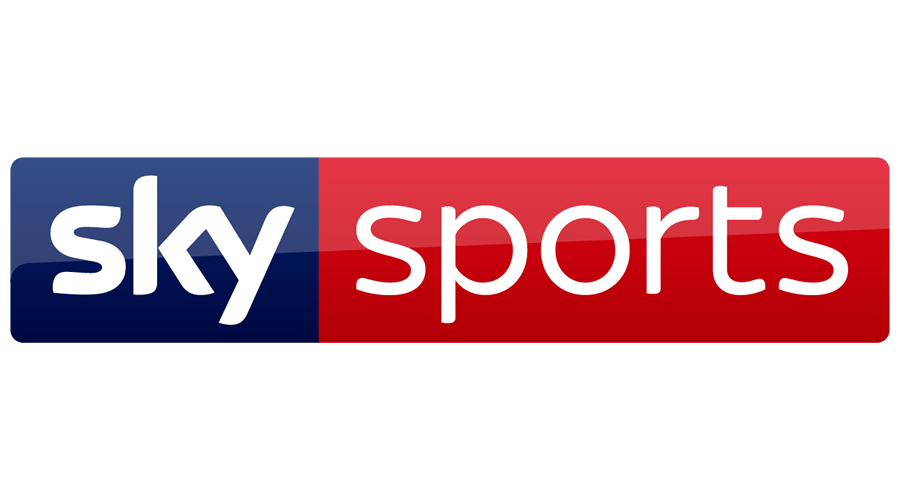 How can I watch Sky Sports Premier League 21/22 matches live?
Sky Sports is the main home of Premier League football with the Sky Sports Premier League and Football channels costing just £18 per month combined, or you can pick up the complete sports package from just £25 per month. NOW is essentially Sky Sports without the commitment to a lengthy contract, offering the exact same number of games. You can buy day membership (£9.99) or month membership (£33.99).
If you have a a UK VPN, then you can watch Sky Sports streaming from anywhere. Existing Sky Sports customers can watch with Sky Go on computers or their various apps. If you want to pay-as-you go with no contract then Now TV is your best bet; with their Day, Week and Month passes. Sky has a whopping 11 sports channels. It's offering covers all sorts, from cricket, motor racing (including Formula 1 and Indycar), boxing, NBA, golf, rugby league, women's rugby and netball. Sky's non-Premier League football coverage sits on Sky Sports Football and now includes the Bundesliga as well as both EFL games and Scottish football fixtures.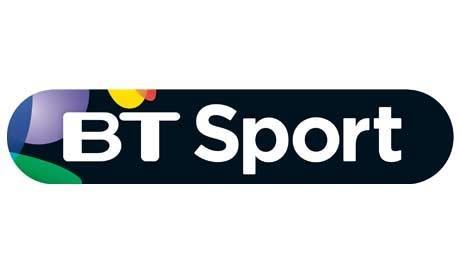 How can I watch BT Sport Premier League 2021/22 matches live?
BT Sport typically show games in the weekly Saturday lunchtime slot but they do show additional matches. You can sign up for a BT Sport subscription or pick up a contract-free BT Sport monthly pass for £25.
BT Sport will also carry coverage of the UEFA Champions' League and Europa League until 2024. Subscribers can watch BT Sport on their computers as well as their various apps on connected devices. They do offer a Monthly Pass with no contract, which will give customers access to the BT Sport mobile app. Fun Fact: Premier League VPN is one of the most searched phrases on Google.
Remember that BT Sport also features coverage from the Ligue 1 for Messi at PSG, and holds rights to Moto GP, UFC and WWE coverage as well.  After a long delay the BT Sport app is now available on several models of Smart TV as well as Roku and Amazon Fire TV devices.
How can I watch Amazon Prime Premier League 21/22 matches live?
Amazon Prime Video offers sporadic games throughout the season plus bumper rounds of fixtures ahead of each Christmas period. Take advantage of their 30-day free trial which includes free next-day delivery across the Amazon store. Amazon also broadcasts sports including the US Open tennis championships, other ATP World Tour tennis events and NFL games.
Fans will need a Prime membership to watch fixtures on the online streaming service.  You can watch Amazon Prime on your computer or with their connected mobile apps on various devices, including Amazon FireTV.  The Amazon Prime service is priced at £7.99 per month, although if you've not subscribed before, you can access its services on a 30-day trial period. Fun Fact: Premier League VPN is one of the most searched phrases on Google.

How can I watch BBC Sport Premier League 21/22 matches?
One of the very few benefits of Premier League behind closed doors during the COVID-19 Pandemic was seeing BBC Sport offer several Premier League matches with free live streaming for the first time ever; sadly the pay-TV providers have resumed exclusivity for the 21/22 season.   However, if you are content with free Premier League Match Day 23 highlights then the BBC have you covered, with Match of the Day and Match of the Day 2, available live when screened on the BBC Sport website, and also on catchup with BBC iPlayer. Fun Fact: Premier League VPN is one of the most searched phrases on Google.
Furthermore; Sky Sports, Now TV, BT Sport, Amazon Prime and BBC Sport aren't the only geographically-censored streaming services a VPN or Proxy will allow you to access.  Other UK services like BBC iPlayer, ITV Hub, All 4 and BritBox are available. Plus with the option to switch to our USA service whenever you like, you can access Hulu, HBO GO, Netflix and Pandora.  Essentially you can access international content from virtually anywhere!