GAA 2022 – SUMMER STRETCH
As April comes to an end, the summer stretches out in front of us. Once again free live streaming of GAA 2022 will be available on RTE Sport for Irish internet users.
A summer which is missing a World Cup that has been re-arranged for November and December to suit the climate in Qatar. A summer that will feature the usual blockbuster events like the Tour De France, Wimbledon, The US Open and The Open Championship is missing a major tournament in which men kick a ball around, because the Qatar Football Association were able to fit larger amounts of cash into envelopes than the football associations of America, Korea, Japan or Australia.
Our GAA 2022 articles are brought to you in partnership with EPL Index, and Dave Hendrick – host of the Two Footed Podcast, offering FREE podcasts to football fans.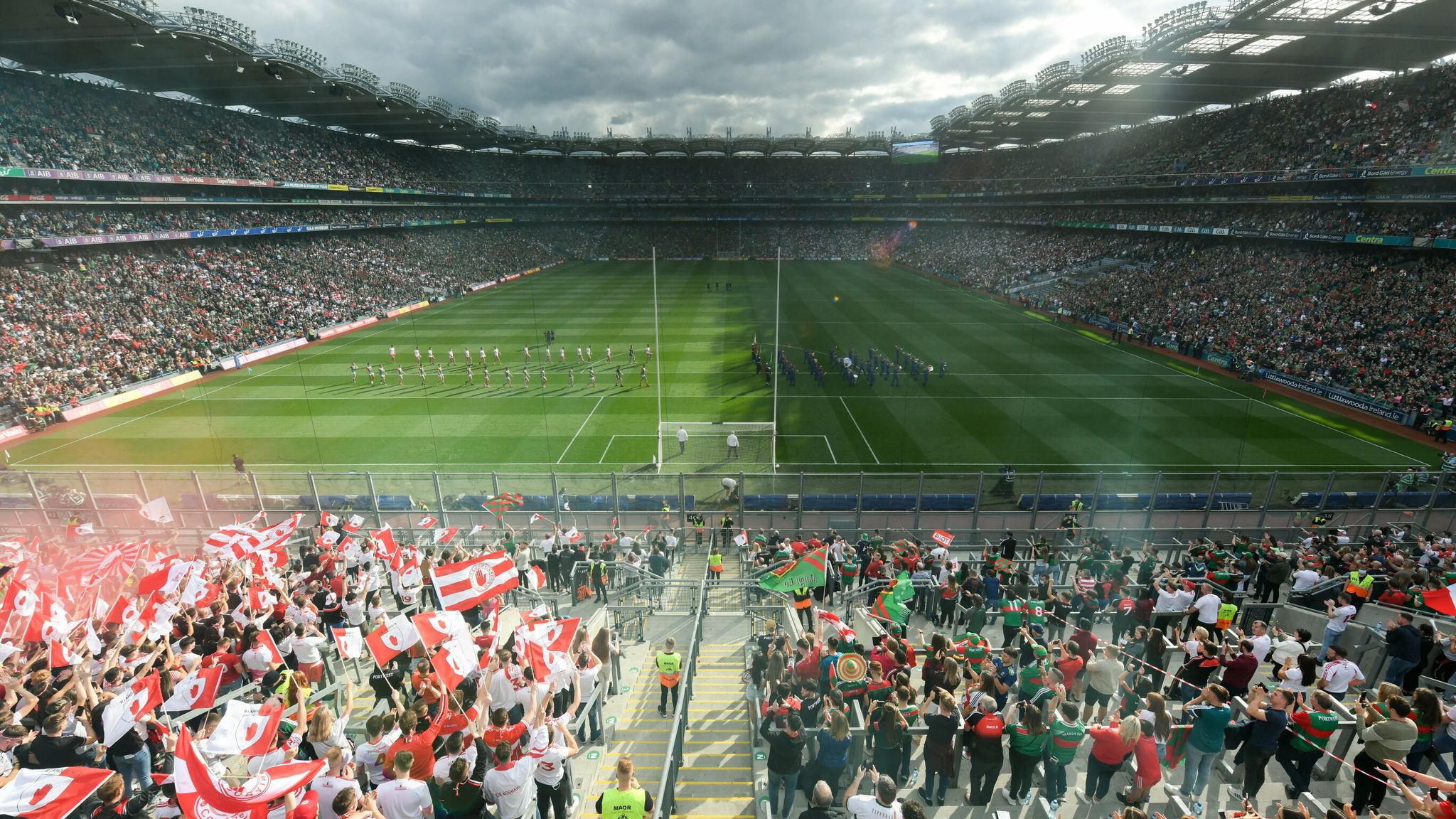 Stepping into the breach to fill that void is the GAA. If you aren't familiar with Gaelic Football, let me explain. It's played with a round ball, on a pitch that is a similar shape to a football pitch but longer. Instead of 11 players kicking a ball on the ground, there are 15 players kicking a ball from their hands. More is bigger, and bigger is better. Do I have your attention? Not yet? Have you heard about Hurling? No? In the words of noted philosopher Jason Statham, "the Irish game of Hurling, a cross between hockey……..and murder". You're excited now aren't you?
NOT FOR THE FAINT HEARTED
Gaelic Football and Hurling are not for the faint hearted. Rather than a "no blood, no foul" approach, both operate more closely to a "no broken bone, no foul" ruleset. Hurling is played on the same pitch as Gaelic Football, but with a small leather ball and a wooden stick that could easily be mistaken for a weapon, and can often be found resting inside the front door of Irish homes. In case of disagreements. It's the fastest field sport in the world, and without question the most exciting. A bad game of Hurling is better than a good game of most sports.
If you haven't been keeping tabs with this years Championships, there's still time to jump in and enjoy. Let's take a look at what's on offer this weekend.
On the football side, it's a big weekend with a lot of big hitters entering the fray.
Starting Saturday, the Connacht Championship is at the semi-final stage and the first semi-final will see Roscommon take on Sligo. Sligo defeated New York to reach this stage. Advancing to the final will be an improvement for either side on what they managed last season. Sligo haven't been a Connacht final since 2015, when they lost to Mayo, while Roscommon have played in four finals since then, winning in both 2017 and 2019.
In Ulster, there's a quarter-final match-up between Monaghan and Down. Both sides have been underachievers in recent years, especially Down. Having won two All Ireland titles in four years in the early 90s, Down have failed to win an Ulster title since 1994. Monaghan have had more recent success, winning Ulster titles in 2013 and 2015. They'll be hoping to re-establish themselves among Ulster's elite this season.
The two Munster quarter-finals are games that will only, and should only, be watched by people from the counties represented. I'm being honest here when I say that Clare vs Limerick and Waterford vs Tipperary would be amazing games in Hurling, but will be fairly shocking as football matches. Tipperary shocked everyone when they won the 2020 Munster Championship. It was their first title since 1935, and one that seems unlikely to be repeated anytime soon. Waterford haven't won a Munster title since 1898, and that 124 drought isn't ending any time soon.
GENERATIONAL DROUGHTS
It's 30 years since Clare claimed Munster supremacy, one can only assume Cork and Kerry forgot to take part in 1992, while Limerick haven't claimed Munster glory since 1896. Again, these droughts aren't ending any time soon.
In Leinster, Westmeath, beaten semi-finalists last season, will take on Longford. These sides are in the side of the draw without Dublin and Meath, so there is a path to a Leinster final for them. That would be a great achievement for two sides who are perennial also-rans. Westmeath have made two Leinster final in the past decade but in truth, everybody bar Dublin have been also-rans for the last 15 years.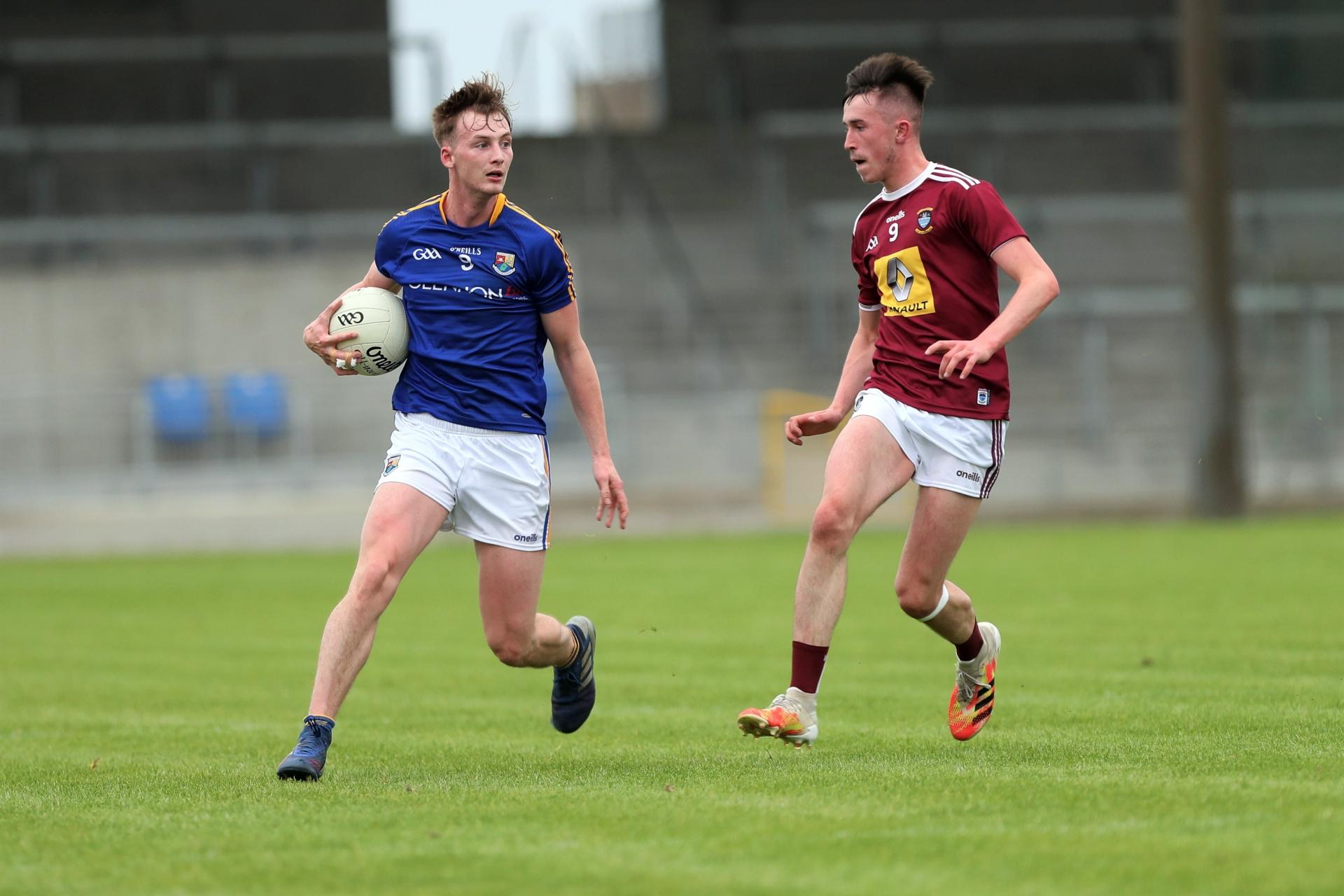 The second game of the day sees the mighty Dublin enter the fray. Their strangehold over the All Ireland crown was broken last year, but they remain completely dominant in Leinster. They have won 11 Leinster titles in a row, and 15 of the last 16. Only Meath in 2010 have managed to beat them in a Leinster Championship match since the beginning of the 2005 season. Such a reign of dominance is completely unprecedented. Their victims this weekend will be Wexford, who can at least point to a victory over Offaly last weekend as proof that they are improving.
THE SUNDAY GAME
There are three more football matches on Sunday, and we'll stay in Leinster for the first two. First up the outstanding young men from the Royal County will take on Wicklow at Pairc Tailteann in Navan. Meath will be strong favourites, and as the only team other than Dublin to win a Leinster title in the past 16 years they can claim to be the second most successful team over that time. It's a weak claim, but what do you want me to do? Trevor Giles isn't walking through the door! Darren Fay isn't walking through the door! And Sean Boylan isn't walking through the door!
The last of the four games in Leinster for the weekend sees Louth, who hammered Carlow last weekend, taking on Kildare. Kildare will fancy their chances of a straightforward run to the Leinster Final but Louth are not to be overlooked. They possess serious firepower in their attack.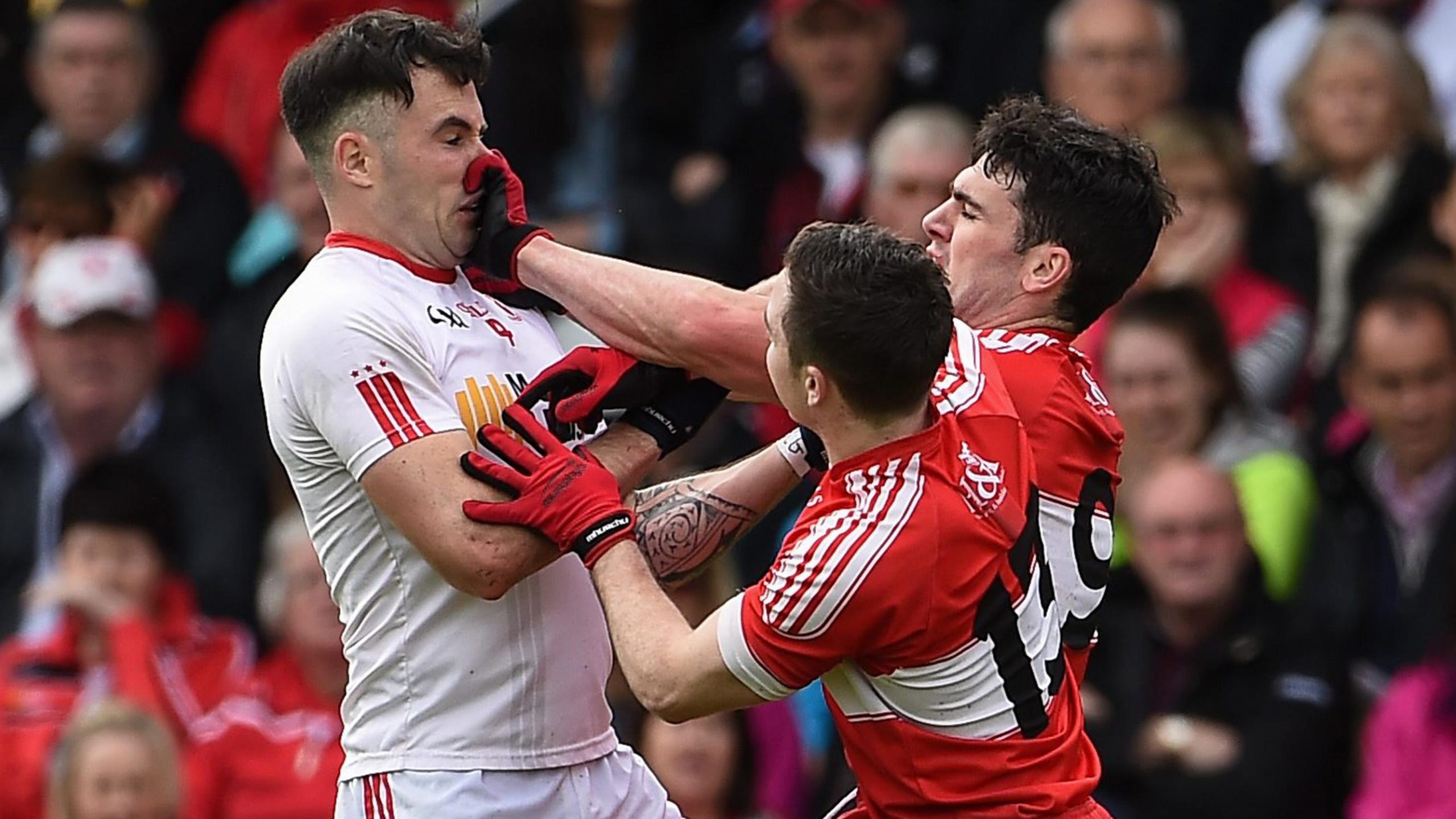 Last, but not least, we head back to Ulster for the weekend's last football match. Reigning All Ireland Champions Tyrone will tackle Derry in what looks, on paper, to be a straightforward contest for the Champs. Derry, last crowned All Ireland Champions in 1993, have become serial underachievers in the years since Joe Brolly and Anthony Tohill hung up their boots. They haven't won an Ulster title since 1998 and have only been to the final twice since then, with the last being in 2011.
Shifting focus to the Hurling Championship, there are only four games and they all take place on Sunday. There is one game in Munster, and three in Leinster and while they will still be highly entertaining, the quality won't be as high as the past two weeks purely because the standard in Leinster is not as high as it is in Munster.
The single game in Munster should be a cracker as Cork take on Clare at Semple Stadium in Thurles. This will be the second game for each in this years Championship, with Cork having lost to Limerick in their first game while Clare upset Tipperary with a magnificent displays last weekend. With the calibre of the five teams in the field, and the manner of the group stage format, Cork know they can't afford another loss this weekend with games against Waterford and Tipperary still to come. Nobody wants to finish in that bottom spot and have to face the relegation playoff.
In Leinster there is one big game, and two that might not be as interesting.
SLIM PICKINGS
The less interesting games see Laois taking on Wexford. Both sides have played twice in the Championship so far, and Laois are looking like contenders for the relegation play-off. They were competitive in their opening game against Dublin, but were on the end of a rather embarrassing scoreline against Kilkenny. Wexford played out a rare draw with Galway in their opening game and were on the wrong end of a one point game against Dublin last time out. Wexford should pick up their first win this weekend while Laois will be looking at a showdown with Westmeath knowing that if they lose that one, they're likely getting relegated.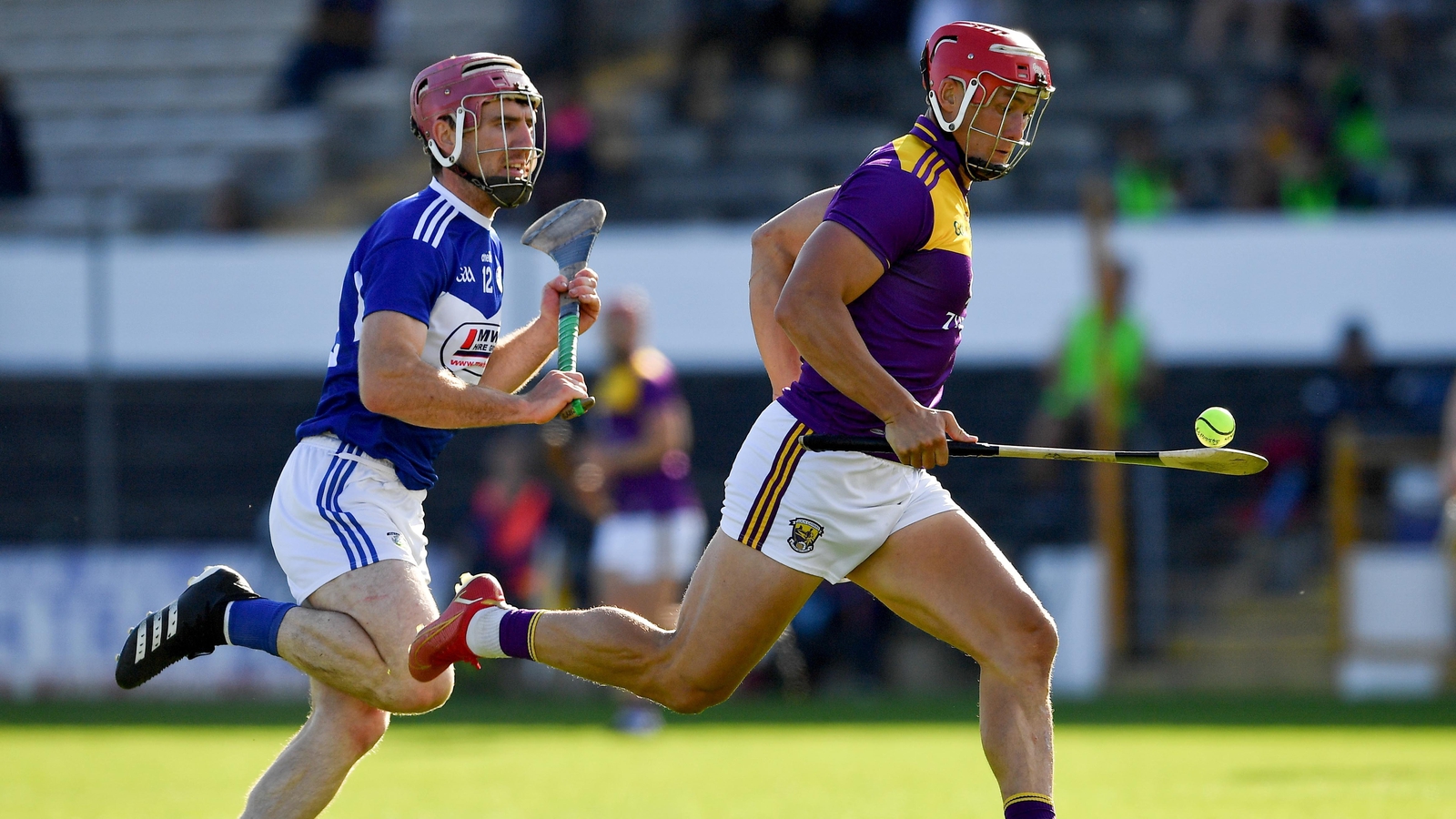 Westmeath themselves will be taking on Dublin this weekend. The Dubs won their first two games, beating Laois and Wexford, while Westmeath lost to Kilkenny and Galway in their first two. With Dublin as their third outing, they really couldn't have gotten a harder schedule. Dublin will be strong favourites, and rightly so.
Finally then, the biggest and best of the three games in Leinster. Galway welcome Kilkenny to Pearce Stadium. Now, if the GAA had any common sense they would have scheduled this game and the Cork vs Clare game at different times so that people could watch both. But the GAA do not have common sense so both games take place at 2pm. Galway have a win over Westmeath and a draw against Wexford so far, while Kilkenny defeated and Laois without ever really breaking sweat. The Cats will have to work a lot harder this season, but they will still expect to win.
Don't have a Liberty Shield VPN? No problem, I've got your back. Click here, pick your package and then use my code – EPL25 to get 25% off your VPN or VPN Router purchase! Now, go listen to my Two Footed Podcast!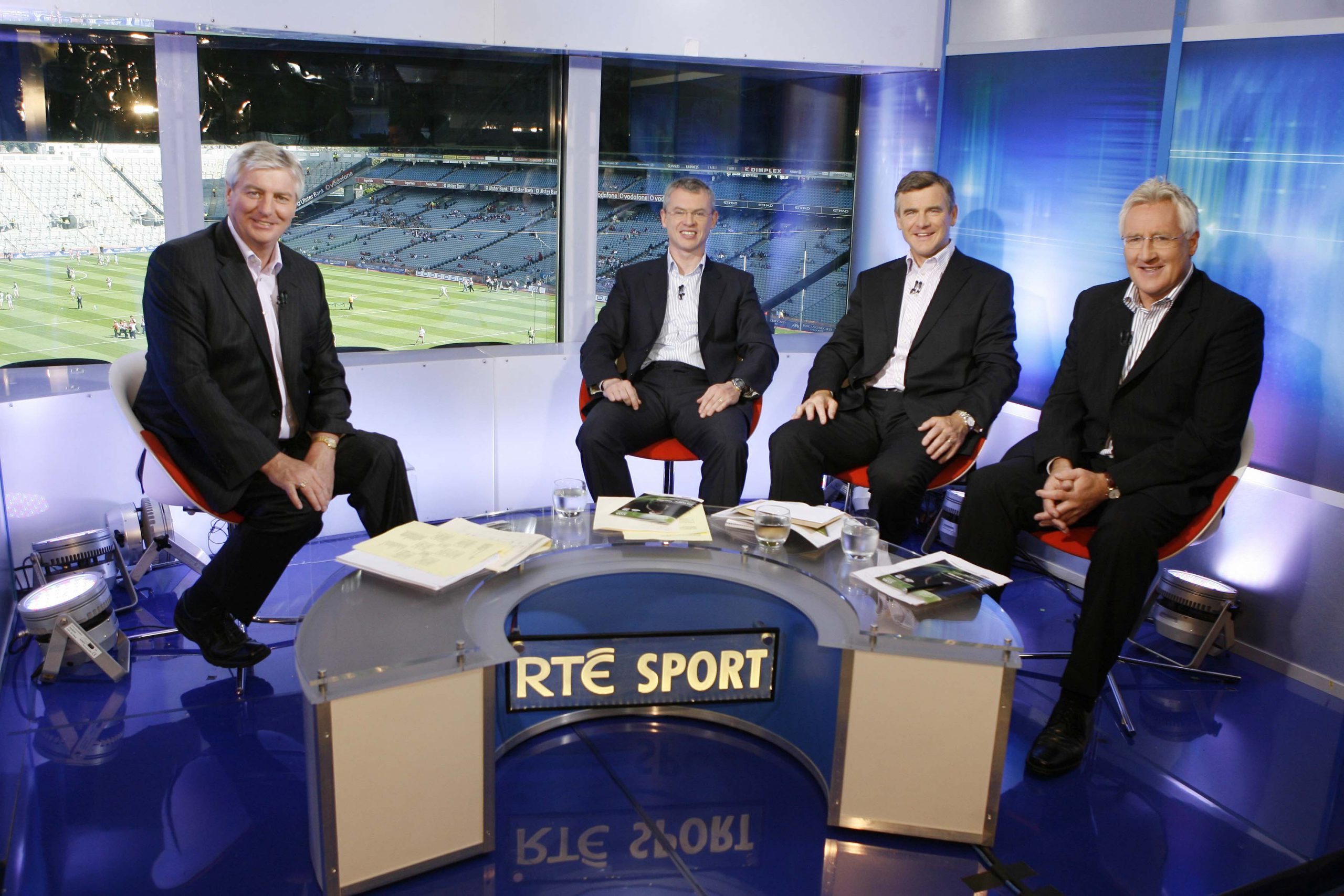 Gaelic Football and Hurling are two of the most exciting and entertaining sports in the world. The GAA has largely done a good job at staging them. They've made them a spectacle. But they've also priced out the fans at times, and made controversial decisions with regards to broadcasting rights. If you're outside of the Republic of Ireland and want to watch the matches on RTE player, the GAA don't want you to be able to, unless you invest in the very expensive GAA GO subscription service. Obviously those with an Irish internet service (in Ireland), will be able to access the RTE Player and have uninterrupted access from anywhere.
How to watch every GAA 2022 games from anywhere…
Games from the GAA 2022 season will be streamed live on the RTE Player website, as well as their respective apps for iPhone, iPad, Android, Smart TV, Now TV, FireTV etc.
But these streaming services are not available to everyone, for example when you load RTE Player in the USA, Germany, UK, Netherlands, France, Spain, Portugal, Australia, Dubai, Canada etc. you will get an error message.
We're sorry but RTE Player is currently only available to viewers in the Republic of Ireland and Norther Ireland.
This is basically because their streaming services are geoblocked based on the IP address being used to access it. You must be a Irish domestic web user to access RTE Player and RTE Sport live tv streaming.
Get an Irish IP address for GAA 2022 season
If you want to watch on your Windows PC, Mac, FireTV, iPhone, iPad or Android then you can get a UK Proxy or VPN Apps from Liberty Shield, FREE for 48 hours and then from only £8.99 per month..
Prefer to watch on supported media streaming devices like Now TV, Smart TVs, Apple TV, Xbox, PS4, Roku etc? You'll need a UK configured VPN Router setup as Irish, available from only £14.99 with Worldwide Shipping available.
Furthermore; RTE Player isn't the only geographically-censored streaming services a VPN or Proxy will allow you to access.  Other Irish services like TV3 and TG4 are also available. Plus with the option to switch to our USA service whenever you like, you can access Hulu, HBO GO, Netflix and Pandora.  Essentially you can access international content from virtually anywhere!