All Ireland Final Sunday. GAA action is shown free in Ireland on RTE. Need an GAA VPN?
A national treasure in Ireland. A day where all other sports become irrelevant. A day where families come together, regardless of whichever teams are playing, to watch the game together. Football or Hurling, it doesn't matter. The two biggest days of the Irish sporting calendar are the All Ireland Final Sundays. Rugby, soccer, horse racing and the rest are all parked to one side because they pale insignificance on the Emerald Isle. Fun Fact: 'GAA VPN' is one of the most searched sports phrases on Google!
Our GAA VPN articles are brought to you in partnership with EPL Index, and Dave Hendrick – host of the Two Footed Podcast, offering FREE podcasts to football fans.
This Sunday it's the 2021 All Ireland Senior Hurling Championship Final. The 134th Final in the history of the competition, a competition which has seen some of the most incredible sporting action known to man. If you're not a fan of Hurling, you should be watching anyway. A bad game of Hurling is still more entertaining than a good game of most sports, and a good game of Hurling stands alone as the finest spectacle in the sporting world. The pace, ferocity and skill involved in the game is second to none, and the passion it draws from players and fans alike is something to behold.
This Sunday will be an all Munster affair as Cork face reigning Champions Limerick. For Cork, they come in search of their 31st title in what will be their 50th final. Cork are one of the giants of Hurling, but for over a decade they have been a sleeping giant. Their last title, in 2005, marked their third success in a six year spell but it's been a barren run since then. Their current 16 year drought matches the longest in their history, which happened between 1903 and 1919. Prior to Kilkenny's historic run of dominance, it was Cork who wore the crown as the Kings of Hurling but they have been overtaken by the Cats while their neighbours to the north, Tipperary, have slowly crept within touching distance having now won 28th of their own.
Limerick can't claim the same type of historic greatness, though they do have nine Championships to their name. Their title in 2018 was their first since 1973, which had been their first since 1940. They had been viewed as somewhat cursed, and had suffered from the growth of Rugby in Munster as many youngsters decided to go egg chasing rather than focus on the more traditional first sport of the Treaty County. Things have changed since that 2018 success though, and a second recent crown added just last year has seen them cement themselves as one of the modern powers of the game. Add in two recent National League victories and Limerick have become the team to beat in Hurling.
These sides met in the Munster semi-final with Limerick running out eight point winners and looking formidable. Limerick have since dispatched Tipperary and Waterford to earn their place in this Sunday's game and, with the exception of a poor first half against Tipperary, they have been dominant in doing so. This Limerick team is young, fearless and built to win. They have positioned themselves to dominate the landscape for the next four to five years with the majority of the team being in their early to mid 20s. As they age and develop together, they have positioned themselves to be at the top of the pile for quite a while.
Cork bounced back from that defeat to Limerick to earn their spot in the final via the qualifying route by outfighting Clare in a tremendous game, beating Dublin and then fending off Kilkenny in a fantastic All Ireland semi-final. This Cork team could well be just the beginning of a strong period for Cork Hurling if they can translate the success they have enjoyed at Minor and U20 level to the senior game. Cork will partake in all three All Ireland Hurling Finals this year, Minor, U20 and Senior, so it could be a truly celebratory time in the Rebel County or a time of mourning.
This game will represent the 66th Championship match between the two sides and it would be fair to say that with 45 wins to Limericks 16, Cork have dominated the rivalry. It's not surprising considering they, along with Tipperary and Kilkenny, have dominated Hurling for most of the All Ireland era. Limerick have had the upper hand in the last decade though, winning three of the four Championship games played in that time. Cork's only win came in 2019 in the Munster group stage, but it was Limerick who had the last laugh that year as they would end up being crowned Munster Champions.
For the Rebels, Sunday isn't just about winning the All Ireland, it's also about re-establishing Cork as a force in Hurling. It's about restoring pride and avoiding setting a record for the longest barren spell in the history of Cork Hurling. The People's Capital is desperate for success at the national level. It's been over a decade since their last All Ireland in either code and though the Cork Camogie team brought home four All Ireland titles, it's Football and Hurling that people crave success in.
For Limerick this is an opportunity to bring the Liam MacCarthy Cup home to the banks of the River Shannon for the third time in four years. As mentioned above, this is a young team that is only going to get better over the next few years and while they might not reach Kilkenny levels of dominance there's no reason to think they won't add another three titles over the next five to six years. The Golden era of Limerick Hurling is very much now.
Limerick will be strong favourites but Tipperary showed in the first half of the Munster final that they aren't invincible. Cork will thus be the underdogs, but they were also unfancied against Kilkenny and managed to overcome the odds. If Patrick Horgan and Shane Kingston are both on song, Cork will have a great chance but the smart money does have to lie with Limerick, especially if Aaron Gillane is at his brilliant best because when he is, Limerick are close to untouchable.
Don't have a Liberty Shield VPN? No problem, I've got your back. Click here, pick your package and then use my code – EPLBLOG to get 20% off your purchase! Now, go listen to my Two Footed Podcast!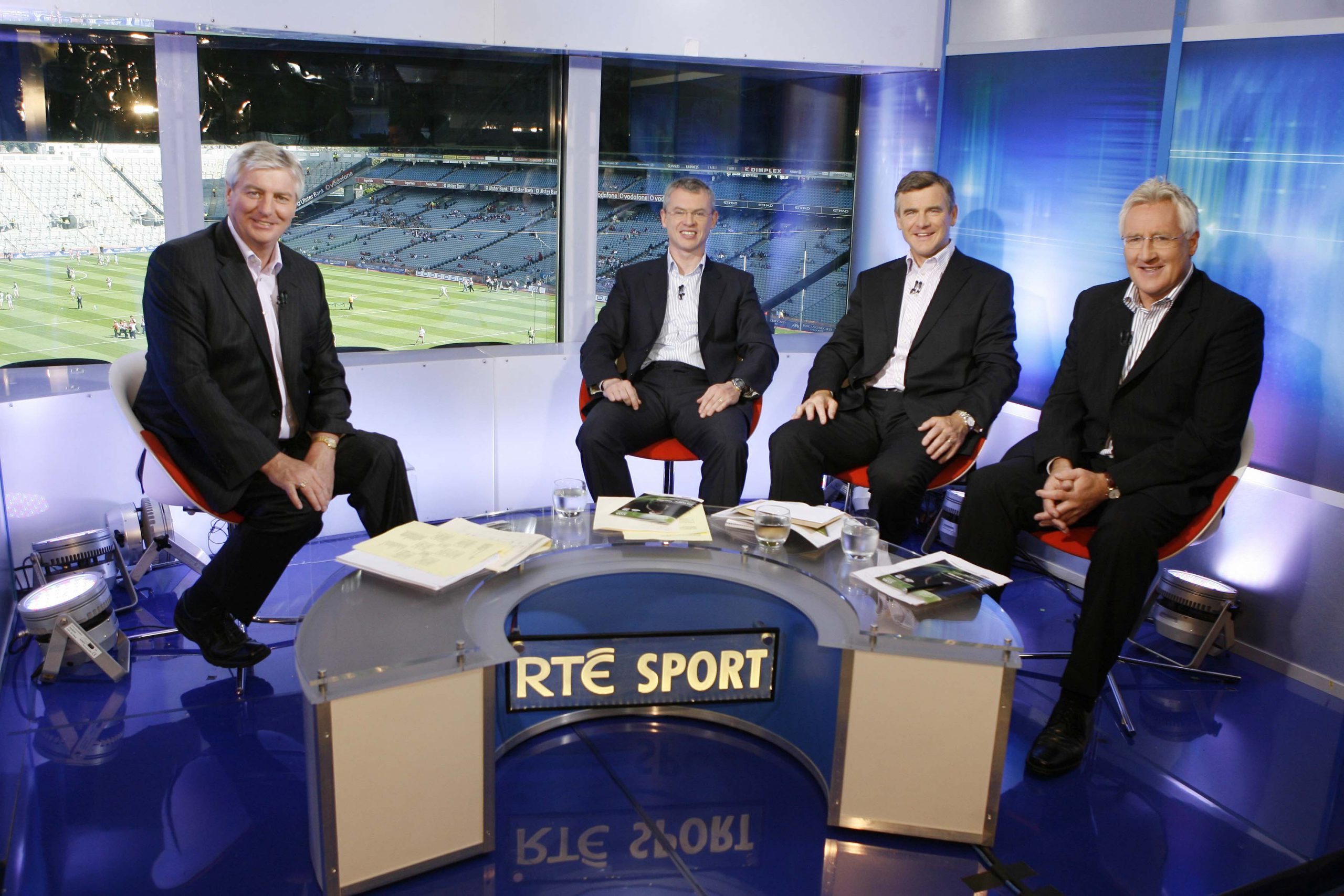 Gaelic Football and Hurling are two of the most exciting and entertaining sports in the world. The GAA has largely done a good job at staging them. They've made them a spectacle. But they've also priced out the fans at times, and made controversial decisions with regards to broadcasting rights. If you're outside of the Republic of Ireland and want to watch the matches on RTE player, the GAA don't want you to be able to, unless you invest in the very expensive GAA GO subscription service. Obviously those with an Irish internet service (in Ireland), will be able to access the RTE Player and have uninterrupted access from anywhere.
How to watch every GAA games from anywhere…
GAA games for the 2021 season will be streamed live on the RTE Player website, as well as their respective apps for iPhone, iPad, Android, Smart TV, Now TV, FireTV etc.
But these streaming services are not available to everyone, for example when you load RTE Player in the USA, Germany, UK, Netherlands, France, Spain, Portugal, Australia, Dubai, Canada etc. you will get an error message.
We're sorry but RTE Player is currently only available to viewers in the Republic of Ireland and Norther Ireland.
This is basically because their streaming services are geoblocked based on the IP address being used to access it. You must be a Irish domestic web user to access RTE Player and RTE Sport live tv streaming.
Get an Irish IP address.
If you want to watch on your Windows PC, Mac, FireTV, iPhone, iPad or Android then you can get a UK Proxy or VPN Apps from Liberty Shield, FREE for 48 hours and then from only £8.99 per month..
Prefer to watch on supported media streaming devices like Now TV, Smart TVs, Apple TV, Xbox, PS4, Roku etc? You'll need a UK configured VPN Router setup as Irish, available from only £9.99 with Worldwide Shipping available.
Furthermore; RTE Player isn't the only geographically-censored streaming services a VPN or Proxy will allow you to access.  Other Irish services like TV3 and TG4 are also available. Plus with the option to switch to our USA service whenever you like, you can access Hulu, HBO GO, Netflix and Pandora.  Essentially you can access international content from virtually anywhere!