The first weekend of the Premier League season gave us plenty of goals, some fantastic football, some comical defending and some surprising results.
Premier League 2021/22 matches will once again be shown by pay-TV broadcasters Sky Sports, BT Sport, Amazon Prime and with match highlights available free on BBC Sport with Match of the Day. Need a Premier League VPN?
More of the same would be very welcome this weekend, though I'd like to register my distaste at the lack of a Friday night game. Football on a Friday, under the lights, is magnificent and should become a staple of the English game. Anyway, let's not bogged down in complaints or I might have to mention Liverpool sitting on their hands during this transfer window. Fun Fact: Premier League VPN is one of the most searched phrases on Google.
Our Premier League VPN articles are brought to you in partnership with EPL Index, and Dave Hendrick – host of the Two Footed Podcast, offering FREE podcasts to football fans.
The Liberty Shield Premier League preview returns to whet your appetite with our pick of the three games that you have to watch this weekend.
⚽ Leeds United vs Everton
📅 Saturday 21 August 2021
⏰ 1500 UK Kick-Off
🖥️ Non-UK IPTV Live Streaming Only
An interesting contrast of styles awaits at Elland Road as Rafa Benitez brings his Everton side to town to face Marcelo Bielsa's Leeds. Bielsa's blood and thunder approach to football couldn't be further from Benitez's colder, more forensic approach. Both are top class managers who've enjoyed excellent careers. This will be the first meeting between the two managers, whose careers have only overlapped in the same league before one other time. Both began the season manager La Liga teams, but Bielsa left Espanyol to take over the Argentina National Team a month before their first meeting of the season with Extremadura, who employed a young Rafa Benitez at the time.
Leeds will be looking to bounce back after their disastrous start to the season, which saw them trounced 5-1 at Old Trafford by a rampant Manchester United. Most worrying to Bielsa will be the schoolboy nature of his team's defending. Paul Pogba, outstanding on the day, helped himself to four assists by simply dropping passes in behind the Leeds defense, or sliding them into the massive spaces they left between men. Defensive woes were a highlight of much of Leeds' first season in the Premier League but they seemed to have fixed the issue in the last couple of months of the year. If they had fixed them, they've undone that work now and need to figure out how to patch the holes again. Leeds also struggled to impact the game with their attacking play, rarely troubling the home side and failing to create the overlaps and counter attacking advantages that have become the trademark of this Leeds team. Bielsa will be hoping his side get their act together this weekend, you can be assured that there was at least one session of Murderball this week.
It looked like the Benitez era was going to begin with a home defeat as Everton stank the place out in the first half against Southampton and went into the Goodison changing rooms one nil down, but Benitez is the master of the half-time team talk and Everton flew out of the traps in the second half and ran out comfortable 3-1 winners. Benitez utilised the pace and aerial threat of Dominic Calvert-Lewin and Richarlison and will likely look to do the same again this weekend as Leeds are particularly poor at defending the aerial threat. Calvert-Lewin and Richarlison will carry a massive load for Everton this season, as it appears that the Merseyside Billionaires have run out of money having backed previous managers endlessly for poor signing. Poor Benitez has been left shopping in the "free for collection" section of Gumtree, and seems to be relying on sales to find money to fix the glaring weaknesses in his side, especially the lack of quality service for his pair of star strikers.
⚽ Arsenal vs Chelsea
📅 Sunday 22 August 2021
⏰ 1630 UK Kick-Off
🖥️ Sky Sports Live Streaming
A London Derby that has lost quite a lot of it's shine over the last couple of seasons as Arsenal have embarked on their "Banter Era" and drifted from top four regulars, to Europa League regulars and finally on to "we won the league by going unbeaten once" levels of relevance. All while Chelsea have enjoyed their greatest era with the Roman Abramovich billions being washed through the club. It's incredible how much the fortunes of these clubs have changed over the past 18 years. Going into the summer of 2003, Chelsea were facing administration and potential extinction, while Arsenal were fine tuning a team that would become the Invincibles in the season ahead. Things couldn't look much different for both in 2021.
Spare a moment of thought for the Arsenal fan in your life. We all have them. It's not always their fault. Sometimes it's the geography of their birth, sometimes it's family ties. Some of them have good excuses, none of them deserve ridicule for what their club is putting them through. Other than the ones who spent two years demanding that Arsene Wenger leave. The decline of Arsenal since their greatest ever manager departed has been staggering, highlighted so often by how badly they've spent money. This summer is no different. £80mil on Ben White and Aaron Ramsdale. A defender who can't defend and a goalkeeper who has been relegated three times at the age of 23 and has been the worst goalkeeper in the Premier League for two successive seasons. Random drug testing for all Arsenal staff might be an idea. The Gunners season began in predictably comical style, with newly promoted Brentford beating them two-nil in the first game of the season. The second goal was so hilariously ridiculous that it could only happen to Arsenal as half their team seemed to ball watch as a long throw in was allowed to somehow bounce and land in the middle of their six yard box. Magnificent. They had best improve the manner in which they defend before Sunday, or Chelsea will run riot.
Chelsea began their season with a comfortable win over Crystal Palace and will be giving a second Chelsea debut to Romelu Lukaku this Sunday. The Belgian striker, signed for £97.5mil from Inter Milan, returns to Stamford Bridge a far better and more rounded player than he was when he departed for Everton seven years ago, after spending two seasons on loan at West Brom and Everton. Lukaku never really got a chance to show what he could do in his first spell, but this time it will be different. Everyone is aware of what he can do, it's just a matter of producing now. He joins the reigning Champions League holders, a team full of attacking talent managed by one of the world's best in Thomas Tuchel who has his eyes firmly set on winning the Premier League this season. Roman Abramovich will demand as much, after his investments over the last two seasons. The interesting note coming out of this game will be what attacking unit Tuchel uses, whether Timo Werner gets an opportunity next to Lukaku or whether it's a more creative tandem like Mount and Havertz. Either way, Lukaku must be very excited about coming up against this Arsenal defence.
⚽ West Ham United vs Leicester City
📅 Monday 23 August 2021
⏰ 2000 UK Kick-Off
🖥️ Sky Sports Live Streaming
David Moyes and Brendan Rodgers were once rivals on Merseyside, then rivals in the biggest rivalry in the country as Moyes moved to Manchester United from Everton while Rodgers was at Liverpool, and now both find themselves trying to prove themselves as both failed at the top two jobs in the country and were sent packing, having to rebuild their careers elsewhere. Rodgers was quicker to repair the damage, at Celtic and now Leicester. Moyes failed spectacularly at both Real Sociedad and Sunderland but has done brilliantly in both spells at West Ham, and should have been awarded Manager of the Year. The two sides will play in the Europa League this season but for different reasons. West Ham because they overachieved and shocked everyone, Leicester because they choked and threw away a certain Champions League spot for the second season in a row.
West Ham should be looking to build on last season's success but thus far they have been very quiet on the transfer front. Moves for half the worlds supply of central defenders have failed with Alphonse Areola the only notable addition. The Frenchman will provide competition, and ideally replacement, for Lukas Fabianski in goal but the Hammers need to strengthen the defence that plays in front of either keeper. A midfielder and striker are also absolute musts for Moyes' men as their squad is very much lacking in depth, and that will prove problematic with the Europa League's gruelling strain on the squad this season. The Hammers began their season with an even display at Newcastle, but did run out 4-2 winners as their added quality in attack proved too much for the Toon. The combination of Bowen, Benrahma, Fornals and Antonio will cause problems for almost everyone this season, and Declan Rice and Tomas Soucek combine to be one of the best double pivots in the Premier League, but who comes in if any of them are out injured is problematic. All should be available for Monday Night under the lights and Moyes will be hoping that his side can pick up a big win against a team they hope to battle for a European spot again this season.
Leicester have been busy in the transfer market signing Patson Daka, Boubakary Soumare, Ryan Bertrand and Jannik Vestegaard. Where the money for these signings has come from remains to be seen but so far less have not followed their usual blueprint of making one big sale each year, as they have with Kante in 2016, Drinkwater in 2017, Mahrez in 2018, Maguire in 2019 and Chilwell in 2020. With the club spending 120% of it's revenue on wages, Leicester's current model is not really sustainable and they seem to be gambling on securing Champions League football to balance their finances and one would have to imagine that this summer's investment coupled with the spectacular collapses of the last two seasons will mean massive pressure on Brendan Rodgers to finally attain a top four finish this season. The Foxes got off to a good start with a 1-0 victory over Wolves in their opening fixture but they did show some defensive frailties and if Adama Traore had anything resembling end product he might have grabbed a goal or two. Leicester, like Rodgers, are a team who's strength is the attacking side of things. The good defensive habits that Claude Puel instilled in the team before his departure have been eroded by two and a half years under the Brodge. He's going to need that defence to be better this season because unfortunately for Leicester, they may have missed their window to gatecrash the top four.
For the easiest ways to watch this weekend's Premier League games, click here and let Liberty Shield show you how we can help. Remember to use the code EPLBLOG to get 20% off at checkout.
How to watch every Premier League 21/22 match from anywhere…
Premier League VPN matches for the 2021/22 season will be streamed live between Sky Sports, BT Sport, Amazon Prime and the BBC Sport website, as well as their respective apps for iPhone, iPad, Android, Smart TV, Now TV, FireTV etc.
But these streaming services are not available to everyone, for example when you load BT Sport in the USA, Germany, Ireland, Netherlands, France, Spain, Portugal, Australia, Dubai, Canada etc. you will get an error message.
Sorry, this video is not available in your country. This is basically because their streaming services are geoblocked based on the IP address being used to access it. You must be a UK domestic web user to access BT Sport, Sky Sports, Amazon Prime UK and BBC Sport live tv streaming.
Get a UK IP address for Premier League VPN
If you want to watch on your Windows PC, Mac, FireTV, iPhone, iPad or Android then you can get a UK Proxy or VPN Apps from Liberty Shield, FREE for 48 hours and then from only £8.99 per month..
Prefer to watch on supported media streaming devices like Now TV, Smart TVs, Apple TV, Xbox, PS4, Roku etc? You'll need a UK configured VPN Router setup as British, available from only £9.99 with Worldwide Shipping available.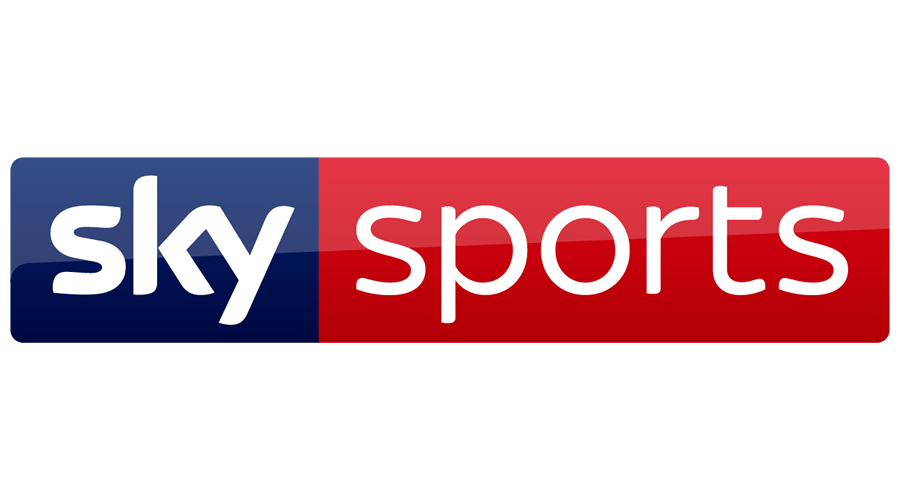 How can I watch Sky Sports Premier League 21/22 matches live?
Sky Sports is the main home of Premier League football with the Sky Sports Premier League and Football channels costing just £18 per month combined, or you can pick up the complete sports package from just £25 per month. NOW is essentially Sky Sports without the commitment to a lengthy contract, offering the exact same number of games. You can buy day membership (£9.99) or month membership (£33.99).
If you have a Premier League VPN set to UK, then you can watch Sky Sports streaming from anywhere. Existing Sky Sports customers can watch with Sky Go on computers or their various apps. If you want to pay-as-you go with no contract then Now TV is your best bet; with their Day, Week and Month passes. Sky has a whopping 11 sports channels. It's offering covers all sorts, from cricket, motor racing (including Formula 1 and Indycar), boxing, NBA, golf, rugby league, women's rugby and netball. Sky's non-Premier League football coverage sits on Sky Sports Football and now includes the Bundesliga as well as both EFL games and Scottish football fixtures.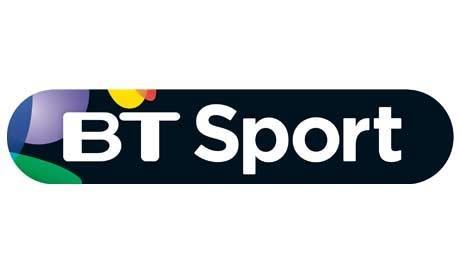 How can I watch BT Sport Premier League VPN 21/22 matches live?
BT Sport typically show games in the weekly Saturday lunchtime slot but they do show additional matches. You can sign up for a BT Sport subscription or pick up a contract-free BT Sport monthly pass for £25.
BT Sport will also carry coverage of the UEFA Champions' League and Europa League until 2024. Subscribers can watch BT Sport on their computers as well as their various apps on connected devices. They do offer a Monthly Pass with no contract, which will give customers access to the BT Sport mobile app. Fun Fact: Premier League VPN is one of the most searched phrases on Google.
Remember that BT Sport also features coverage from the Ligue 1 for Messi at PSG, and holds rights to Moto GP, UFC and WWE coverage as well.  After a long delay the BT Sport app is now available on several models of Smart TV as well as Roku and Amazon Fire TV devices.
How can I watch Amazon Prime Premier League VPN 21/22 matches live?
Amazon Prime Video offers sporadic games throughout the season plus bumper rounds of fixtures ahead of each Christmas period. Take advantage of their 30-day free trial which includes free next-day delivery across the Amazon store. Amazon also broadcasts sports including the US Open tennis championships, other ATP World Tour tennis events and NFL games.
Fans will need a Prime membership to watch fixtures on the online streaming service.  You can watch Amazon Prime on your computer or with their connected mobile apps on various devices, including Amazon FireTV.  The Amazon Prime service is priced at £7.99 per month, although if you've not subscribed before, you can access its services on a 30-day trial period. Fun Fact: Premier League VPN is one of the most searched phrases on Google.

How can I watch BBC Sport Premier League VPN 21/22 matches live?
One of the very few benefits of Premier League behind closed doors during the COVID-19 Pandemic was seeing BBC Sport offer several Premier League matches with free live streaming for the first time ever; sadly the pay-TV providers have resumed exclusivity for the 21/22 season.   However, if you are content with free Premier League VPN 21/22 highlights then the BBC have you covered, with Match of the Day and Match of the Day 2, available live when screened on the BBC Sport website, and also on catchup with BBC iPlayer. Fun Fact: Premier League VPN is one of the most searched phrases on Google.
Furthermore; Sky Sports, Now TV, BT Sport, Amazon Prime and BBC Sport aren't the only geographically-censored streaming services a VPN or Proxy will allow you to access.  Other UK services like BBC iPlayer, ITV Hub, All 4 and BritBox are available. Plus with the option to switch to our USA service whenever you like, you can access Hulu, HBO GO, Netflix and Pandora.  Essentially you can access international content from virtually anywhere!