Popular USA video streaming service Hulu announced on Tuesday that it will now offer two new subscription tiers with ad-free streaming for just $4 more per month.
While current customers will hang onto their pre-existing subscriptions, users will now be able to watch their favorite TV series and movies without commercials for $11.99 a month, or they can go for the limited-commercial subscription tier that costs $7.99 a month. Current subscribers can opt in for the commercial-free and limited-commercial options at any time.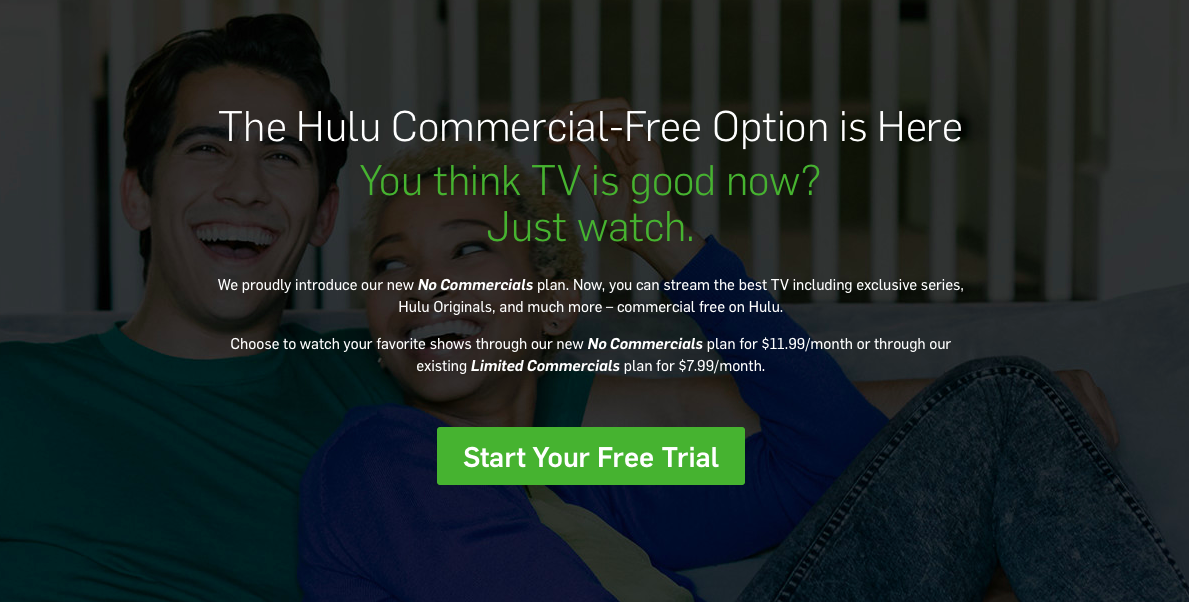 "At Hulu, we pride ourselves on listening to our customers and giving them the best possible experience," said Hulu CEO Mike Hopkins in a press release. "Many of our customers have asked us for a commercial free option, and so today we are excited to introduce just that. Providing more choice for consumers is fundamental to the Hulu experience, in addition to an array of choices in content and devices, our customers can now choose to watch with or without commercials."
Remember that Liberty Shield VPN and Proxy solutions work worldwide and with a Hulu Plus subscription (or their FREE TRIAL) you can connect to our USA IP address service (via VPN, Proxy or best of all a US VPN Router) and access what you want, whenever you want!  Please click here to read more.
The message "Sorry, Hulu is not available in your country yet." is one you can ignore from now on!
The decision to split subscriptions into two tiers has been buzzed about through the summer, as the streaming service continues to compete against other platforms like Netflix, which also offers an ad-free experience.
The streaming service landed a multi-year agreement with the premium cable channel EPIX to bring movies from Lionsgate, MGM and Paramount, along with EPIX original specials to its platform, starting on October 1. Netflix decided not to renew its deal with the cable network.
Hulu is the only platform to offer SHOWTIME video on demand, but this will cost subscribers an additional $8.99 a month. The platform also landed exclusive rights to stream all the episodes of Seinfeld earlier this year, and made exclusive deals with AMC, BBC America and IFC.
While the Hulu ad-free subscription tier will cost users $12, by comparison, Netflix subscriptions start at $7.99 per month and include ad-free streaming. Amazon Instant Video costs $99 per year, which also includes other perks like fast shipping on goods and access to its music streaming platform.
Hulu is reported to have 9 million subscribers — and with the new ad-free options, the company is likely to see this number rise.