From the opening race to the season finale in Valencia. MotoGP will be shown live by BT Sport with highlights on ITV.
MotoGP is a series of 18 motorcycle races which take place in various countries around the world. Racing is divided in to 3 classes, based on motorbike engine size. The classes are Moto3 where engines must be 250 cc, Moto2 with 600 cc engines, and MotoGP where bikes are 1000 cc. All three groups race on the same day, usually beginning with the smallest first.
Marc Márquez will start the 2017 season as defending world champion having secured his 3rd MotoGP world title at 2016 Japanese motorcycle Grand Prix.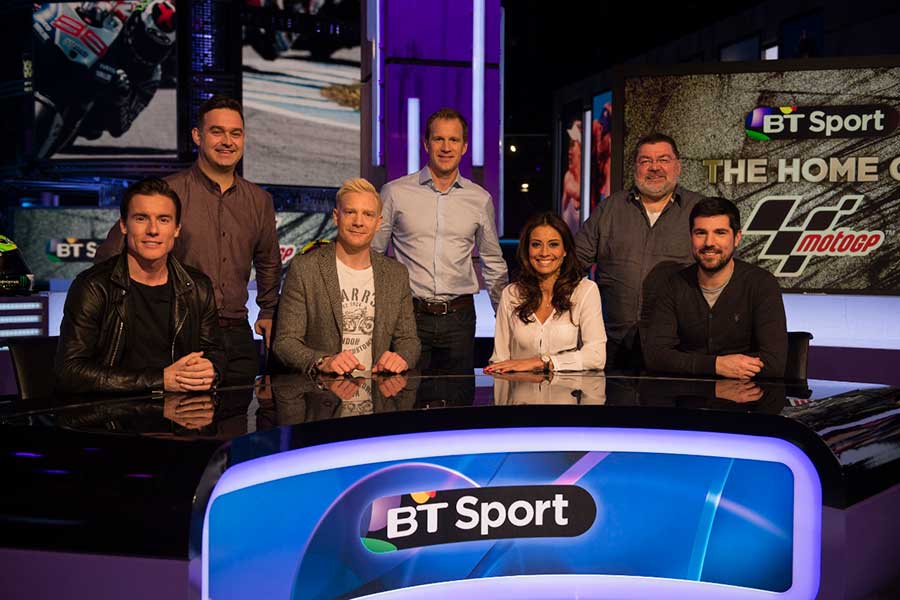 Which UK TV channels shows MotoGP coverage?
Live MotoGP coverage can be found exclusively live on BT Sport. Their coverage includes every Moto GP race as well as qualifying and practice sessions; Moto GP can be found on BT Sport 1HD and BT Sport 2HD. Highlights of MotoGP races can be found on ITV4.
BT Sport will also broadcast live coverage of Moto2 and Moto3 racing exclusively live in the UK.
So how do you watch BT Sport from anywhere?
Get a UK IP address.
If you want to watch on your PC, Mac, iPad, iPhone, Android or Windows tablet or phone. Then you can get a UK Proxy or VPN from Liberty Shield from only £6.99 per month.
No BT Sport subscription? See the comments below this article for more information.

BT Sport isn't the only geographically-censored streaming services a UK VPN or Proxy will allow you to access. BBC iPlayer, ITV Hub, All 4, Sky Sports, Now TV etc. are available. Or switch to a USA IP address for Netflix, Hulu, NBC Sports, HBO, Showtime etc.