Watch the best of British Motorists Entertainment all over the world with a British VPN from Liberty Shield
Britain loves its cars. Some famous British car manufactures are Minis, Rolls-Royce and Bentleys. It's no wonder then that motorist shows are extremely popular, even reaching worldwide audiences and becoming pop culture icons. So, rev up your engines and check out what you can see with a British VPN for the best motorist shows in the world.
Watch Top Gear with a British VPN
When you think of motorist shows in Britain, there was one that became a British icon. Top Gear has been on air since 1970s, with the series being revamped in 2002. Top Gear is known for taking reviews to the extreme. From power laps with the unpredictable Stig to ridiculous challenges like making their own limousine from used cars, no two episodes feel the same. At its peak, Top Gear had 350 million viewers. It made Guinness world records, won Emmys and other accolades. It became the basis for what other motorist shows attempt to do.
One reason this show worked was the enduring spirit it has. From 2003 to 2015, Jeremy Clarkson, James May and Richard Hammond became the iconic presenters. The trio had a friendship consisting of sabotage, cussing each other out and leaving one another behind. To quote James May, "It works because we hate each other." This made for entertaining TV, because at its core, Top Gear became about three middle age men doing ridiculous challenges with cars.
When they left, Top Gear went through a major storm. It had lost its identity. For years, Top Gear struggled to get its own footing until 2019. Now, with presenters Paddy McGuinness, Freddie Flintoff and Chris Harris, Top Gear is returning to its former glory.
The fact is, Top Gear never gives up. It adapts to the changing circumstances, much like the cars featured on the shows through various challenges. Many adaptations have been made due to its popularity such as Top Gear America, Top Gear South Korea and Top Gear Russia. Whilst it will never truly be the same as it was in its previous years, Top Gear is still attracting new fans and continuing the legacy Clarkson, May and Hamond left behind. No wonder it is still attracting millions of fans worldwide.
You can watch the old trio's run on Top Gear on Netflix with a British VPN. You can also catch the latest shows after their departure on BBC iPlayer.
Watch The Grand Tour on Amazon Prime with a British VPN
What happened to Jeremy Clarkson, James May and Richard Hammond after Top Gear? Well, they made their own show with Amazon Prime. The show featured the presenters doing various challenges from DIY cars to pre-recorded segments they had done beforehand. Instead of the live studio, The Grand Tour featured a tent with a live audience in different parts of the world. Reviews are still a part of this show too.
Critics extolled the cinematography of the show, with one critic calling it "Top Gear with a much bigger budget." With an estimated £4 million per episode, they increase everything in production value. From more explosions than in a Michael Bay film, an array of Ford Mustang to enter and celebrity cameos, the show never feels stale.
However, the real draw to this show is the return of Clarkson, May and Hammond. Audiences has compared it to the glory days of Top Gear. For old fans, it's nostalgic. For new fans, it perfectly introduces audiences to the presenters and ensures you will laugh your head off. With fewer restraints and more of a budget, The Grand Tour is over the top in all aspects.
Even though the show is changing course to being more focused on specials, fans of this trio would enjoy this. The visuals, hilarious editing and chemistry between the hosts bring in new audiences as they take on bigger challenges.
You can watch The Grand Tour on Amazon Prime with a British VPN.
Watch For The Love Of Cars on Amazon Prime with a British VPN
Of course, blowing up cars is not the only thing Britain likes. For a more laid-back take on motorists, you can watch For The Love Of Cars. The primary focus of this show is to restore classic British cars that are then sell at auction. The show also goes into the historical, social and mechanical aspects of each car to show what their impact was on British motoring.
Presented by Philip Glenister with the help of designer and restoration expert Ant Anstead, the first season saw Glenister specifically looking for a car. When the car is located, Anstead and his team works on restoration. Whilst this is happening, Glenister introduces experts to see how it should be restored and the history of it. Once the restorations are complete, they put the repaired cars on auction at Coys of Kensington. Audiences at first thought Glenister was over-the-top, but slowly the two primary hosts developed a good repertoire between them.
The series takes a more heartwarming turn as in season 2; the pair decide to finish other people's unfinished projects. Ranging from honouring a fallen hero to helping the unemployed and ill, these projects demonstrates how vehicles affect us in everyday lives. As much social and mechanical history as these cars have, they also have sentimental history to their owners. That separates this show from the others on this list.
For a slice of British motoring history and some beautiful restorations, check out For The Love Of Cars on Amazon Prime with a British VPN.
What else can you watch with a British VPN?
Both Netflix and Amazon Prime have an abundance of content. With content from all around the world, each streaming service has 1000s of titles you can watch. However, both streaming services have regionally locked content. For example, Netflix Canada has the whole original Naruto series, but Netflix UK does not. Amazon Prime USA has exclusives such as Psyche, an American sitcom that is not available in the UK. With a VPN, you can watch any show anywhere by accessing servers in that region.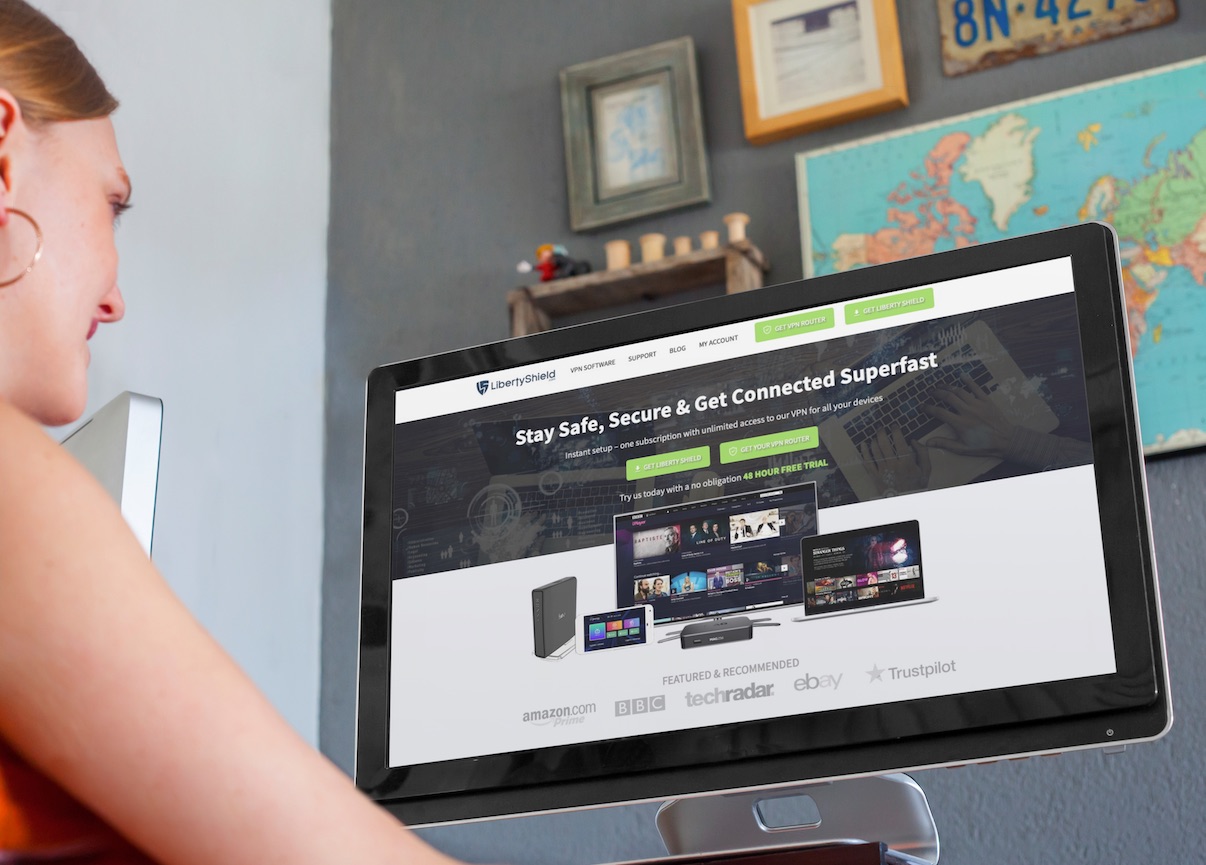 With a free 48-hour trial, unlimited switches between countries and VPN or Proxy connectivity, and the ability to connect multiple devices to Liberty Shield's VPN, Proxy, or VPN routers simultaneously, Liberty Shield can expand your viewing expansion and protects you and your internet data. It's not just Netflix, as you can get access to Disney+, BBC iPlayer, Amazon Prime, and more worldwide!
With an excellent rating on Trustpilot and support available 365 days a year, be assured that you'll get your money's worth.
If you try to access these shows outside of the regions they are open to, you will get an error message. This is basically because their streaming services are geo blocked based on the IP address being used to access it.
Whoops, something went wrong… Streaming Error. You seem to be using an unblocker or proxy.
This is basically because their streaming services are geoblocked based on the IP address being used to access it.
Get a UK IP address
If you want to watch on your Windows PC, Mac, FireTV, iPhone, iPad or Android then you can get a UK Proxy or VPN Apps from Liberty Shield, FREE for 48 hours and then from only £8.99 per month..
Prefer to watch on supported media streaming devices like Now TV, Smart TVs, Apple TV, Xbox, PS4, Roku etc? You'll need a UK configured VPN Router setup as American, available from only £9.99 with Worldwide Shipping available.