NFL GAMEPASS | 2022 DIVISIONAL ROUND
It's the divisional round of the NFL playoffs and there are eight teams still dreaming of ending this season as SuperBowl Champions. That gives us four games this weekend, with two on Saturday and two on Sunday.
Obviously the winners will advance to the Conference Championship games while the losers will head home to watch the rest of the season from the couch.
Our NFL articles are brought to you in partnership with EPL Index, and Dave Hendrick – host of the Two Footed Podcast, offering FREE podcasts to football fans. You can watch every NFL match with NFL Gamepass from anywhere.
Let's start with the early game on Saturday as the AFC's top ranked team, the Tennessee Titans, welcome the Cincinnati Bengals to the Nissan Stadium. The Titans were a surprise number one seed, especially after losing star running back Derrick Henry to an injury for half the season. There is some optimism that Henry will return from a foot injury this weekend and that would provide a massive boost to Head Coach Mike Vrabel, who has been heavily reliant on the former Alabama Crimson Tide star to carry his offense over the past three years.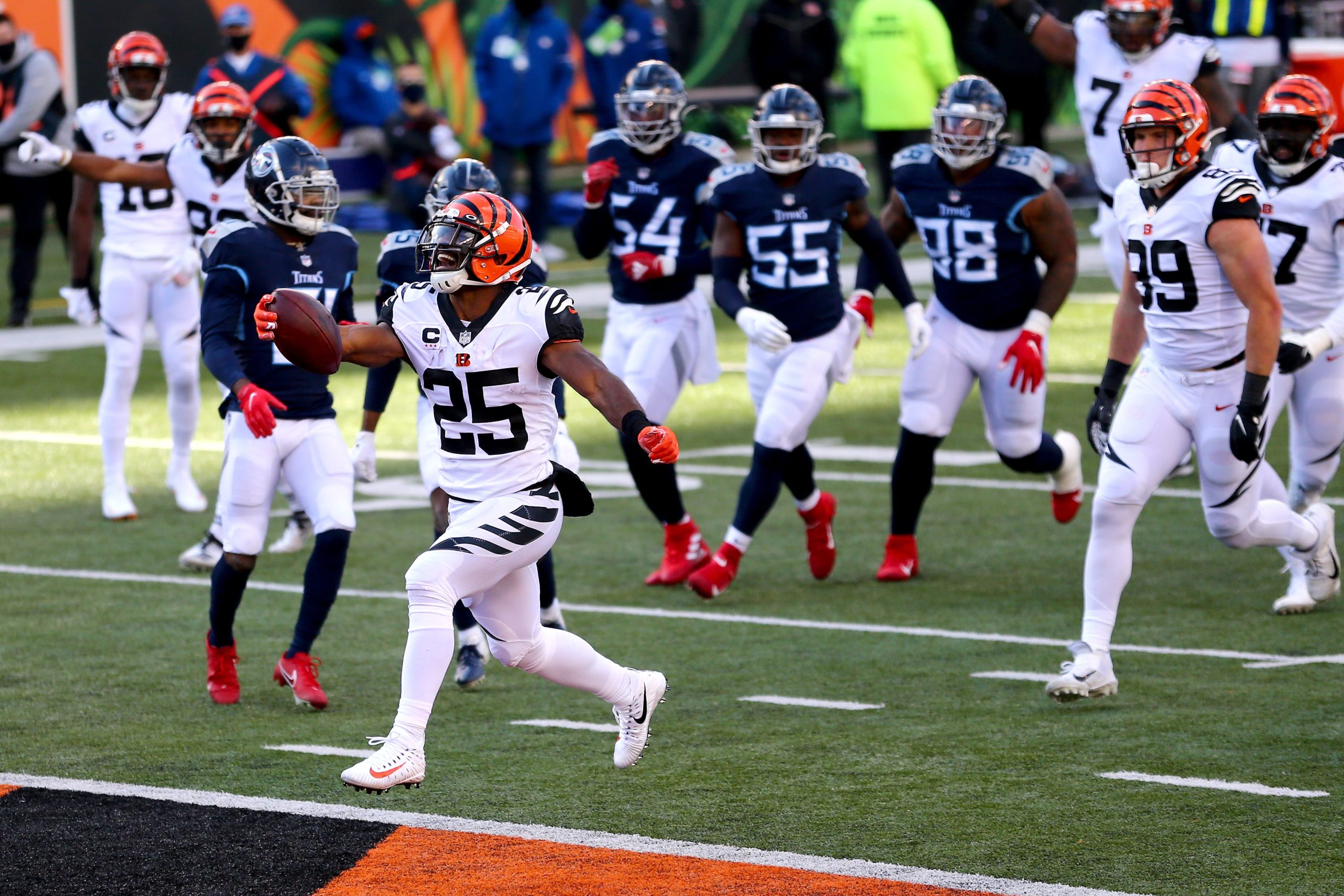 The Titans are a defensive orientated team, and will be confident in their ability to stop the Bengals from getting rolling, while using their old school clock management ground and pound approach on offense, especially if Henry is back. If the 2015 Heisman Trophy winner isn't ready to go, then the mantle will pass to D'Onta Foreman and Dontrell Hilliard who performed admirably when called on during the regular season.
Bengals From Bust to Boom
If the Titans being the number one seed was a surprise, the Bengals winning the AFC North was a full blown shock. In 2020 they picked first in the draft, as the worst team in the NFL after a 2-14 2019 season. They used that picked on Joe Burrow, the Heisman trophy winning QB who'd led LSU to a National Championship.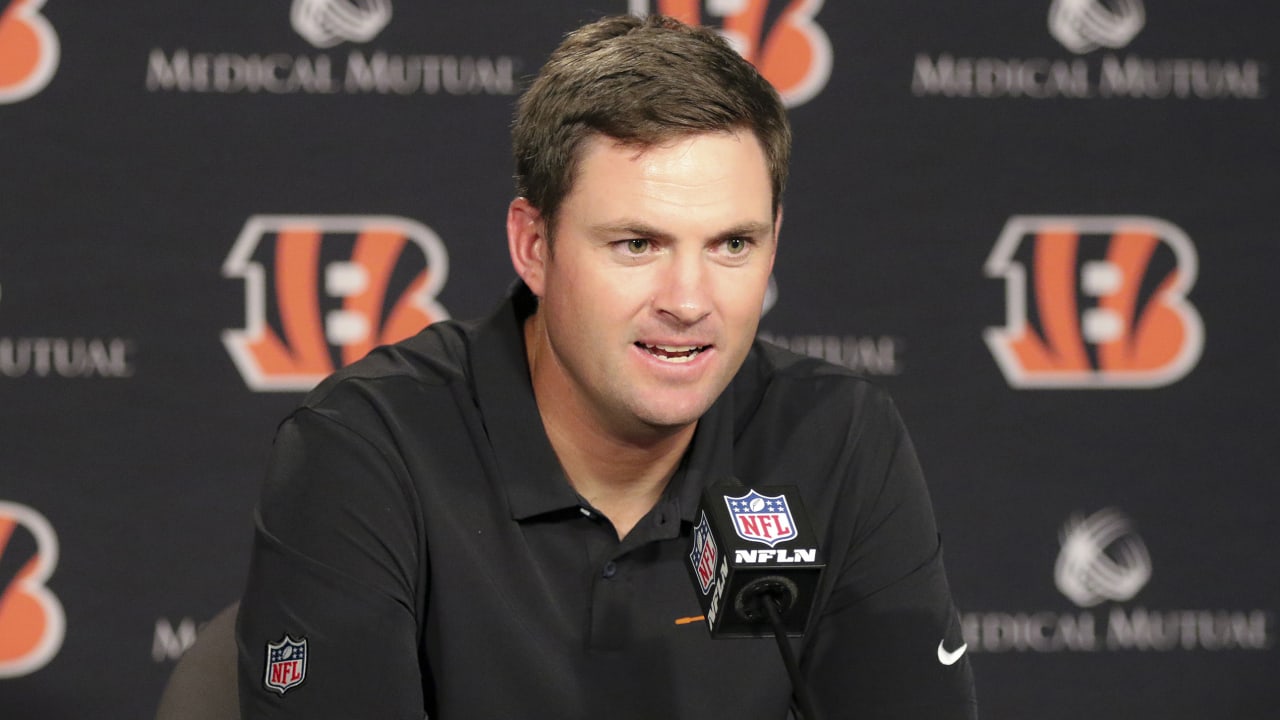 They improved in 2020, but not much. Burrow showed promise but tore his ACL in week 10. They landed at 5th in draft in 2021, and picked Burrow's LSU teammate Ja'marr Chase. When the LSU National Championship winning tandem hooked up in Cincy, they took the league by storm and lead the Bengals from worst to first in their division.  For such an early point in the rebuild under Head Coach Zac Taylor, the Bengals must be thrilled to already have a playoff win under their belts. They will head to Tennessee with nothing to lose and everything to gain.
The Old Master
The late game on Sunday is something of a Pupil vs Master affair as Matt LaFleur and the Green Bay Packers welcome Kyle Shanahan and the San Francisco 49ers to Lambeau Field.
LaFleur spent four years on working under Shanahan as a Quarterbacks coach while Shanahan served as the Offensive Coordinator in Washington and Atlanta. LaFleur has done a sensational job in Green Bay, outperforming his mentor over the same time, but the pressure to win a SuperBowl is growing. With Aaron Rodgers likely to win his second straight MVP, the Packers are primed to win now. Hanging over the franchise is the possibility that Rodgers asks for a trade after the season after last summer's theatrics so the Packers know that they can't afford to miss out on Championship rings for much longer.
The 49ers started the season poorly but a mid-season turn around saw them their year and head into the playoffs as the third placed team in the NFC West. They were heavy underdogs against the Dallas Cowboys in Arlington, but Shanahan called a near perfect game. They were aiding by some strange decisions by the Cowboys, but the Niners thoroughly deserved their victory. QB Jimmy Garoppolo played through the pain barrier as he recovers from a thumb injury and he will have to do the same again this weekend.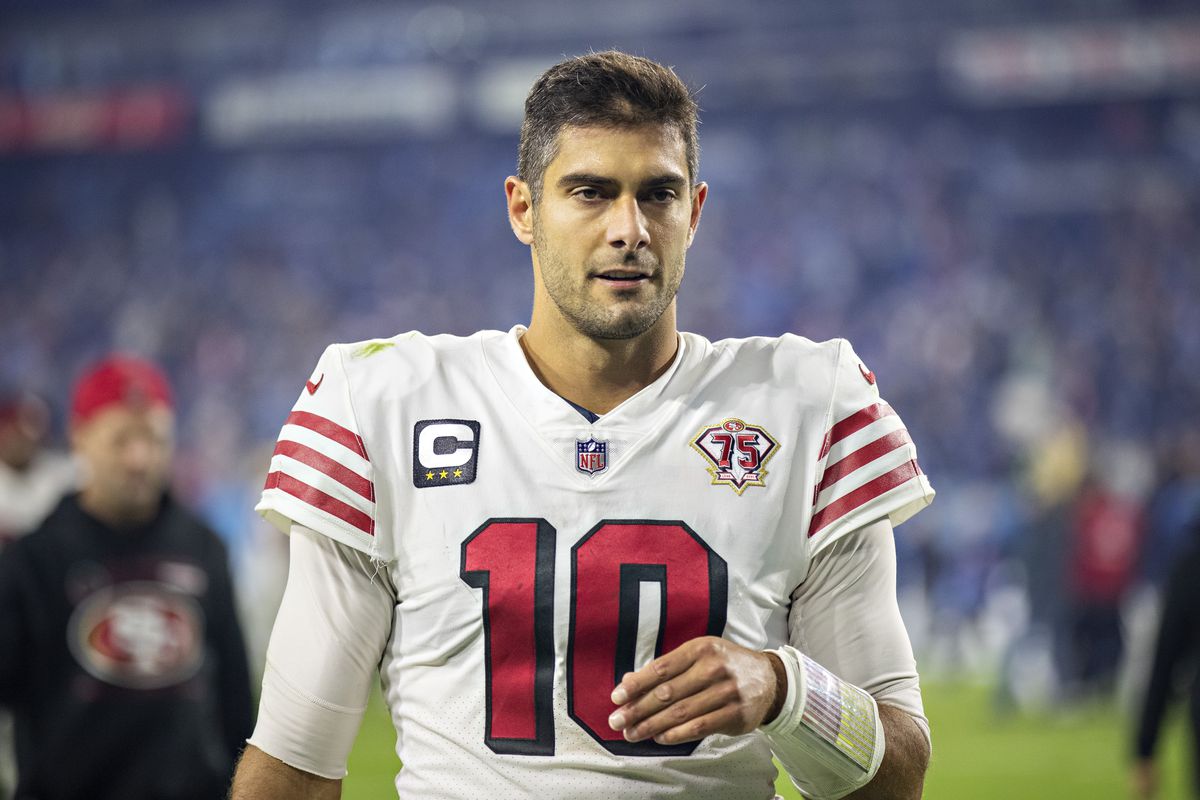 Shanahan's offense is run first, which takes the stress off his QB but with the Packers ability to run up the score, San Francisco might have to rely on Jimmy G to go toe-to-toe with Rodgers, a matchup that would favour Green Bay even if Garoppolo was fully fit.
The Main Event
Shifting to Sunday, the early game is a real marquee game as the reigning Champions, the Tampa Bay Buccaneers, welcome the LA Rams. The Bucs built a superteam last season, acquiring Tom Brady and then a litany of star players who were free agents and desperate for a ring, and marched through the NFL to claim the ultimate glory last season.
They haven't been quite as good this season, but they still look a formidable team. Tom Brady can never be written off, even at the age of 44. The concern around the Bucs is the injuries they've suffered on the offensive side of the football. With home field advantage, they will be favoured in this game but it certainly won't be an easy afternoon. That Bucs offensive line is going to have to be at their very best to keep Brady upright against the force of nature that is Aaron Donald.
The Rams took care of business against the Cardinals last weekend and are all in on winning the SuperBowl this season. The trade for Matthew Stafford as well as the acquisitions of Odell Beckham Junior and Von Miller, are not things that teams who just want to make the playoffs do.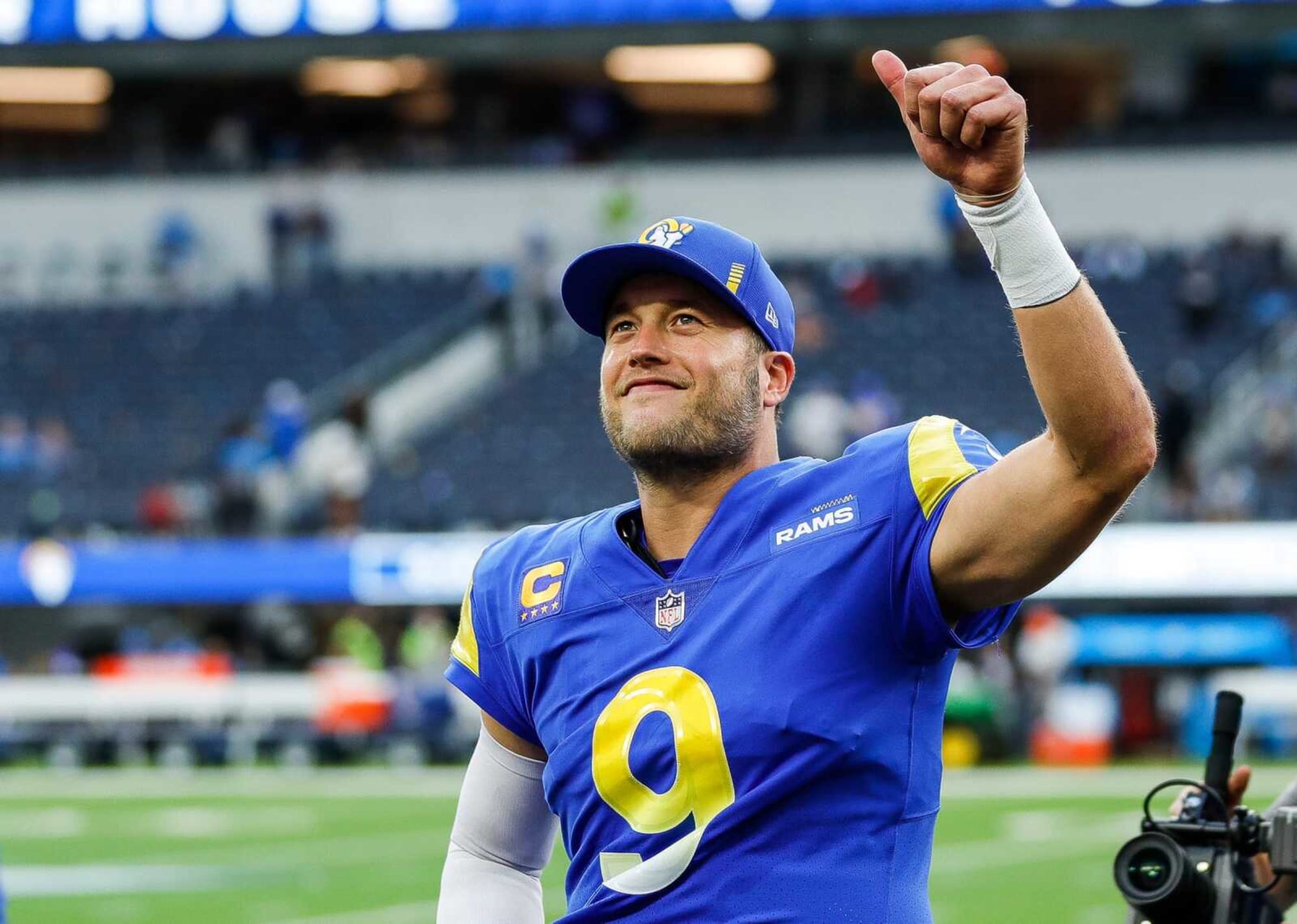 Stafford finally won the first playoff game of his career after going 0-3 while toiling in Detroit with the Lions and put together a solid performance. He will know that he'll need to be at his best this weekend against the Bucs, but he has one of the best play designers in the game on his side in Head Coach Sean McVay. McVay probably has the highest degree of job security in the NFL but he is desperate to win a SuperBowl.
Having tasted defeat at the hands of Brady and the Patriots in his only trip to the Big Game, he will want to be the one to end Brady's season and keep the Rams rolling.
Premature Showdown
And finally, the game nobody wanted to see at this stage because they wanted it to be the AFC Championship Game, the Kansas City Chiefs vs the Buffalo Bills in a showdown between Patrick Mahomes and Josh Allen that promises to be one for the ages.
The Chiefs started the season slowly, but once they found form they have been almost untouchable. As they eye up a third straight SuperBowl appearance, Kansas City will probably feel like a win this Sunday puts them in the SuperBowl.
They will expect to beat either the Titans or the Bengals but will be aware that they simply can't be looking beyond this weekend. With a newly retooled running game featuring Jerick McKinnon playing a starring role as an all purpose back in the win over the Steelers last time out. With outstanding weapons like Travis Kelce and Tyreek Hill offering such a threat in the passing game, McKinnon exploited the space presented to him and Patrick Mahomes was more than happy to let him cook.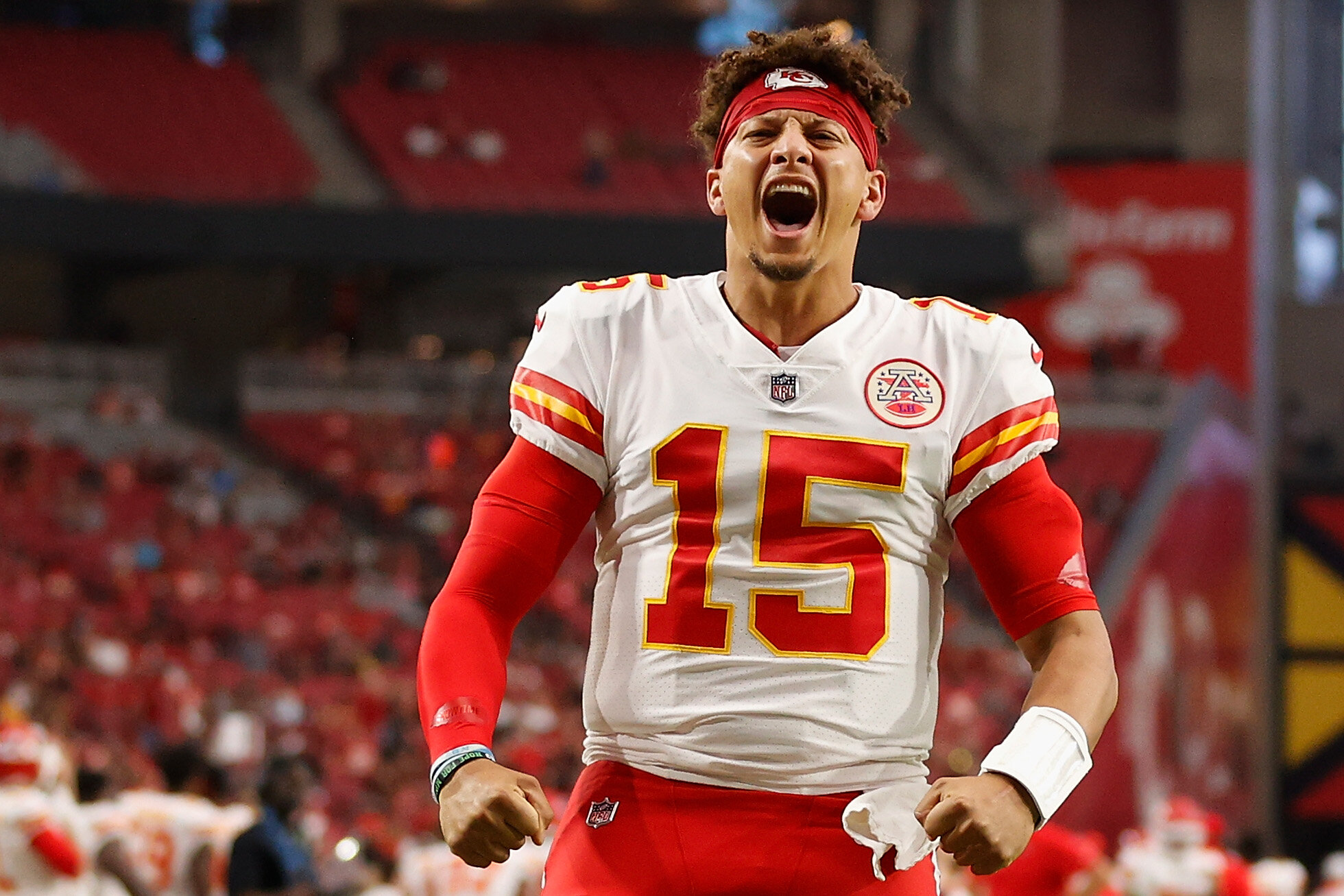 Nobody cooked more than Josh Allen against the New England Patriots last weekend though. Allen destroyed the Patriots, made a mockery of Bill Belichick's defensive scheme and ran the score up as if the Patriots had insulted his mother.
The Bills came into the playoffs with some question marks over them given their uneven season that say them struggle through the middle of the season with five defeats in eight games but answered a lot of them with their performance.
The Chiefs will provide a much tougher test than the Patriots, but the Bills will fancy their chances of winning a shoot-out because of Allen's form. Allen may well be the hardest QB in the NFL to scheme against because of his cannon arm and ability to run, and if he has a good game then the Bills have a great chance of a place in the AFC Championship Game next weekend.
No matter where you are, you can use your Liberty Shield VPN to find a way to watch NFL Gamepass. Don't have a Liberty Shield VPN? You're missing out! Click right here to check out what we can offer you, and use the code EPL599 to get a £5.99 OFF a monthly subscription (making the cost only £1 for a month) at check-out.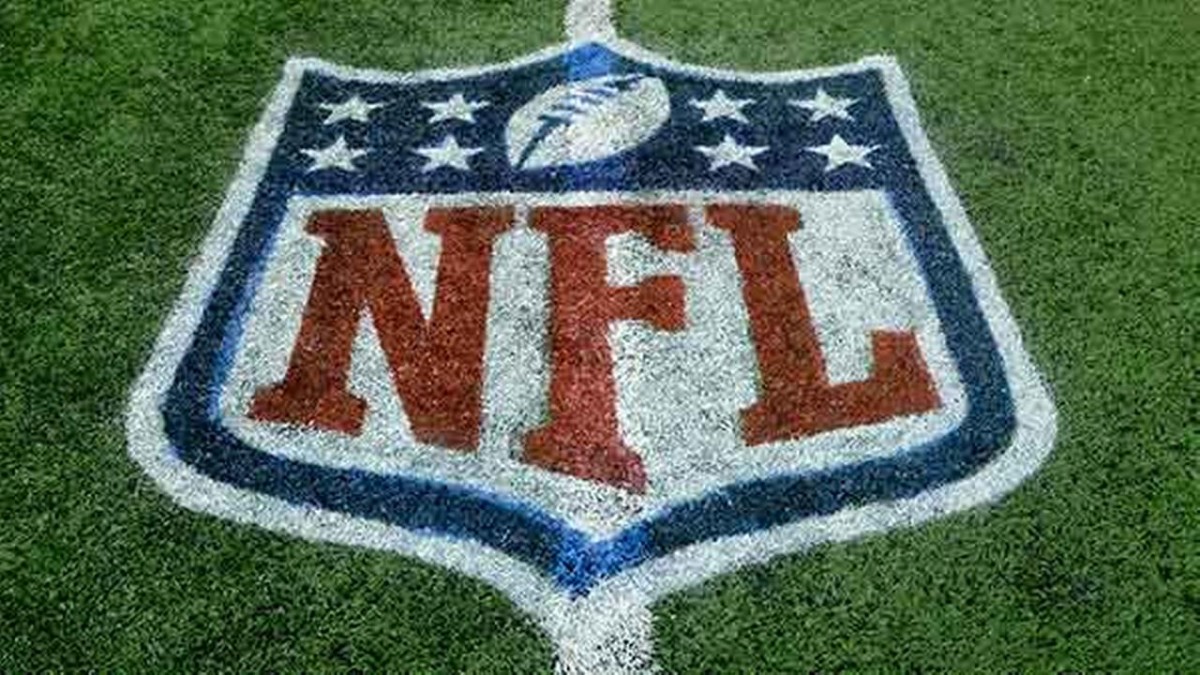 How to use an NFL Gamepass VPN to watch live streaming of every NFL live from anywhere…
The American domestic version of NFL Gamepass is only available to users located within the United States, Bermuda, Antigua, the Bahamas, and any U.S. territories. However this version doesn't show any live matches.
The International version of NFL Gamepass, which offers a 7 Day Free Trial; is an all together different proposition. Offering live streaming of every NFL match.
There are different pricing options based on your location. You can save money by using your VPN or Proxy to connect to a location outside the USA and signing up for a European or International NFL Gamepass subscription. That way you can skirt around those pesky blackouts and watch every NFL game whenever you want!
Your guide to using NFL Gamepass VPN…
🇪🇺 Use any of our European VPN or Proxy locations so you can order an International version of NFL Gamepass:
Get Liberty Shield
Connect to our VPN or Proxy with UK, Ireland, Germany, Spain, Switzerland or France
Go to https://www.nflgamepass.com/en (the European non-USA version will load)
Purchase your NFL Gamepass (prices below) with live streaming of every match included.
Get NFL 7 Day Free Trial and Start watching!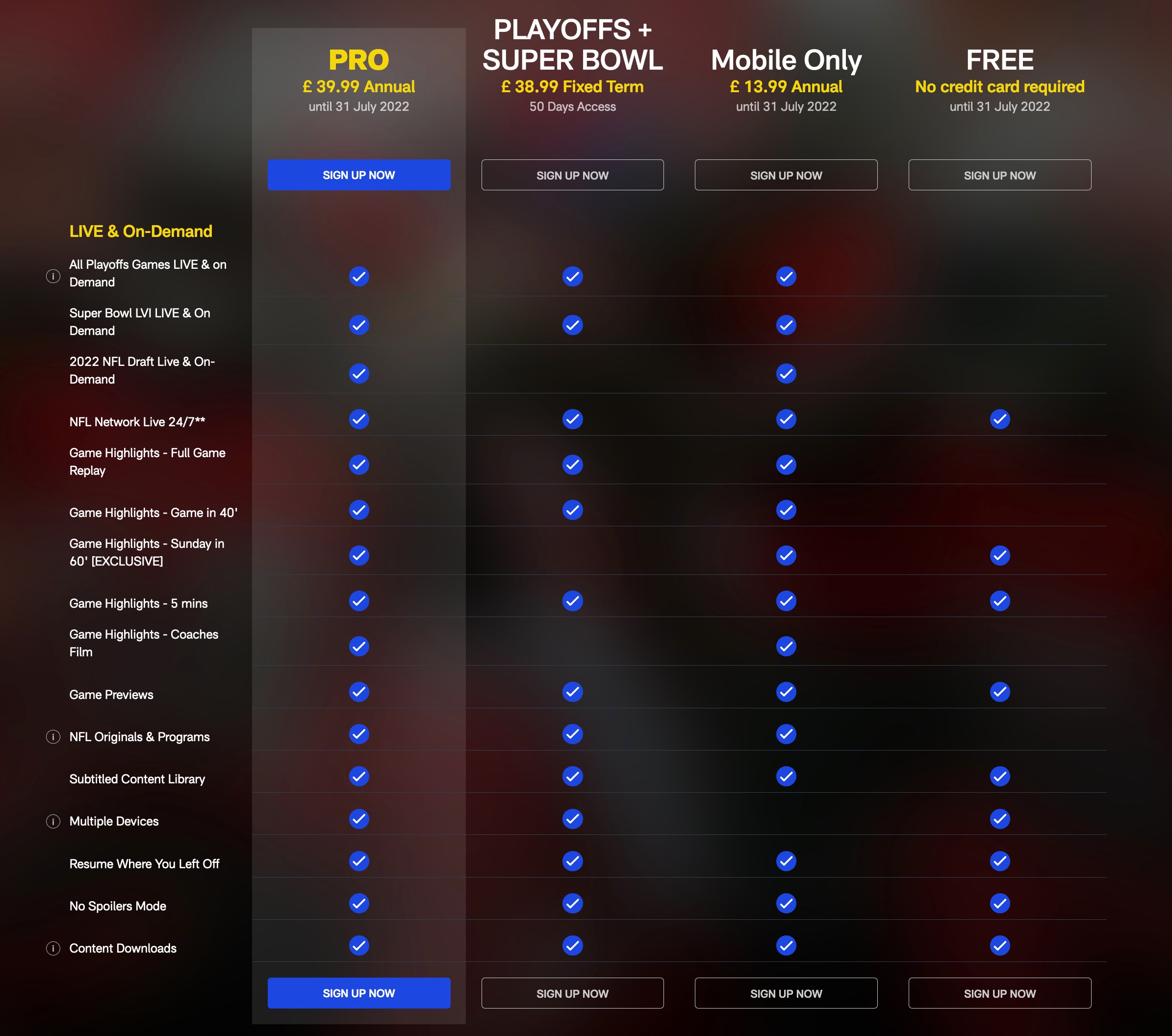 🇬🇧 What about UK NFL Blackouts?
NFL matches shown live in the UK (and Ireland) by Sky Sports will be blacked out, even with the European version of NFL Gamepass. However, if you connect to our VPN using Germany, Spain, Switzerland or France the live match will be shown..
How do I order an NFL VPN?
If you just want to watch on your PC, Mac or iPad. Then you can get a European Proxy or VPN from Liberty Shield, FREE for 48 hours and then from only £8.99 per month..
Prefer to watch on supported media streaming devices like Apple TV or Xbox? You'll need a European configured VPN Router, available from only £9.99 with Worldwide Shipping available.
Of course NFL Gamepass isn't the only geographically-censored streaming service a VPN or Proxy will allow you to access.  Other USA services like Hulu, HBO, Netflix and Pandora are available. Plus with the option to switch to our UK service whenever you like. You can also access BBC iPlayer, BBC Sport, ITV Hub, 4OD, Sky Go and Now TV. Essentially you can access international content from virtually anywhere!