PREMIER LEAGUE MATCH DAY 23
Another weekend has arrived and at time of writing this is shaping up to be the first full round of games played since mid-December. Premier League Match Day 23 will be shown by pay-TV broadcasters Sky Sports, BT Sport, Amazon Prime and with match highlights available free on BBC Sport with Match of the Day.
As yet, there have been no requests for a postponement so hopefully all games get the go-ahead. It all begins with Watford vs Norwich tonight, and Friday Night Football should make us all happy. Let's jump straight in and take a look at three games from Premier League Match Day 23 that should provide entertainment this weekend.
Our Premier League Match Day previews are brought to you in partnership with EPL Index, and Dave Hendrick – host of the Two Footed Podcast, offering FREE podcasts to football fans.
So, here's a preview of three games from Premier League Match Day 23 that should be worth your time this weekend.
Premier League Match Day | Gerrard Visits Goodison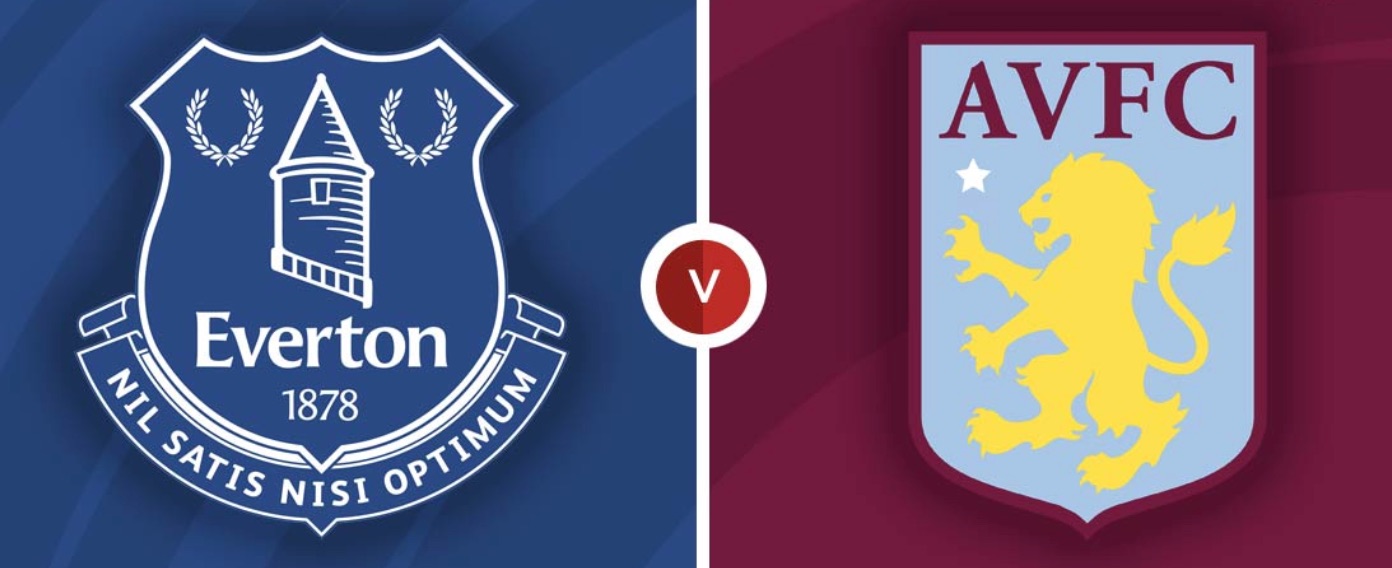 ⚽ Everton vs Aston Villa
📅 Saturday 22 January 2022
⏰ 1230 UK Kick-Off
🖥️ BT Sport Live Streaming
There could have been the most interesting narrative game of Premier League Match Day 23 with Steven Gerrard bringing Aston Villa to take on his former manager Rafa Benitez in a game that threatened the job security of Benitez. Instead, Everton lost at Norwich last weekend and Benitez was dismissed after only six months at Goodison Park.
Everton will be lead by Duncan Ferguson, who takes caretaker charge of the club for the second time. Big Dunc is seen as an Everton legend, someone who "gets" the club and can get the fans back on board while galvanising a team that seems completely shorn of confidence and self belief. The challenge for Ferguson is to guide the ship until a permanent manager can be found. It's never easy to find a quality manager mid-season, unless you are able to bring one in from another club it's often a case of settling for a less than ideal choice.
Everton Seeking Inspiration
There some good managers currently out of work, like Diego Martinez and Ernesto Valvelde, but none have been linked to Everton. Instead, their search for a new manager has been a bit of a mess. Frank Lampard, Fabio Cannavaro and other less than inspiring options have been suggested, while a return for former manager Roberto Martinez has been mentioned to the disdain of a fanbase who were delighted to see him fired during his first spell in charge. Everton will be hoping that Ferguson can inspire the team to a couple of wins to help them thread water until they find someone to take over.
Gerrard is one manager who did move mid-season, replacing Dean Smith after Villa's disappointing start to the season. It hasn't all be smooth sailing for Gerrard, with five defeats in his first 10 games in charge, including four defeats in nine Premier League game. The new manager bounce seems to have worn off without a massive uptick in results but there can be no denying that Villa are playing with a renewed purpose, a clearer tactical plan and more attacking intent.
Villa's New Boy Boost
With Lucas Digne set to make his return to the place he called home for three and a half years, and fellow January signing Phil Coutinho returning to the city where the Red side adored him for five years, Villa will be boosted by the motivation of those two players alone. John McGinn's return from suspension should help with the balance in midfield and Villa will be looking for three points against the out of form and dysfunctional Toffees.
No matter where you are, you can use your Liberty Shield VPN to find a way to watch Premier League Match Day 23. Don't have a Liberty Shield VPN? You're missing out! Click right here to check out what we can offer you, and use the code EPL599 to get a £5.99 OFF a monthly subscription (making the cost only £1 for a month) at check-out.
Premier League Match Day | Moyes' Manchester Mission
⚽ Manchester United vs West Ham United
📅 Saturday 22 January 2022
⏰ 1500 UK Kick-Off
🖥️ No UK TV Live Streaming
Two teams who will be battling for fourth for the remainder of the season come head to head for the third time this season, with both teams having secured a win each at the opponents home ground.
Manchester United defeated West Ham at the London Stadium after a late Jesse Lingard goal and an even later Mark Noble penalty miss broke the hearts of the Hammers. It seems like an eternity since that game, and so much has changed since. For context, Ole Gunnar Solskjaer was still at the wheel, and Gary Neville was still trying to shoehorn United into conversations about the title race. It was United's fourth win in five games and the mood around the club was bubbly. That changed quickly.
Jury Still Out on Rangnick
United won only one of their next nine domestic matches, with five defeats in eight Premier League matches leading to dismissal of Solskjaer and the appointment of Ralf Rangnick until the end of the season. Out the window went hopes and dreams of a title challenge, and in set the panic of a battle for top four in which United simply can't be considered favourite. Bruno Fernandes has seen his form dip, Jadon Sancho is yet to show what he's capable of and United look very ordinary and very beatable even in games they end up winning.
West Ham bounced straight back from that defeat in the League to go to Old Trafford and win 1-0 in a League Cup match just three days and begin the downward spiral for the Red Devils. After overachieved last season and finishing 6th in the Premier League, the Hammers have carried that form into this season and currently sit 4th, though the three teams directly below them all have games in hand that could see them overtake the Londoners.
Hammers Should Be Confident
The fact that the Hammers are sitting in 4th to begin with is testament to the outstanding job that David Moyes has done, and the form of his players. Jarrod Bowen has been getting a lot of plaudits but Tomas Soucek, Pablo Fornals and Declan Rice are the real driving force of this team. The trio combine to form one of the best midfield units in the league, with Bowen, Said Benrahma and Michail Antonio providing the cutting edge. West Ham will be confident of a win this Saturday against the underwhelming hosts.
No matter where you are, you can use your Liberty Shield VPN to find a way to watch Premier League Match Day 23. Don't have a Liberty Shield VPN? You're missing out! Click right here to check out what we can offer you, and use the code EPL599 to get a £5.99 OFF a monthly subscription (making the cost only £1 for a month) at check-out.
Premier League Match Day | London Derby is Marquee Match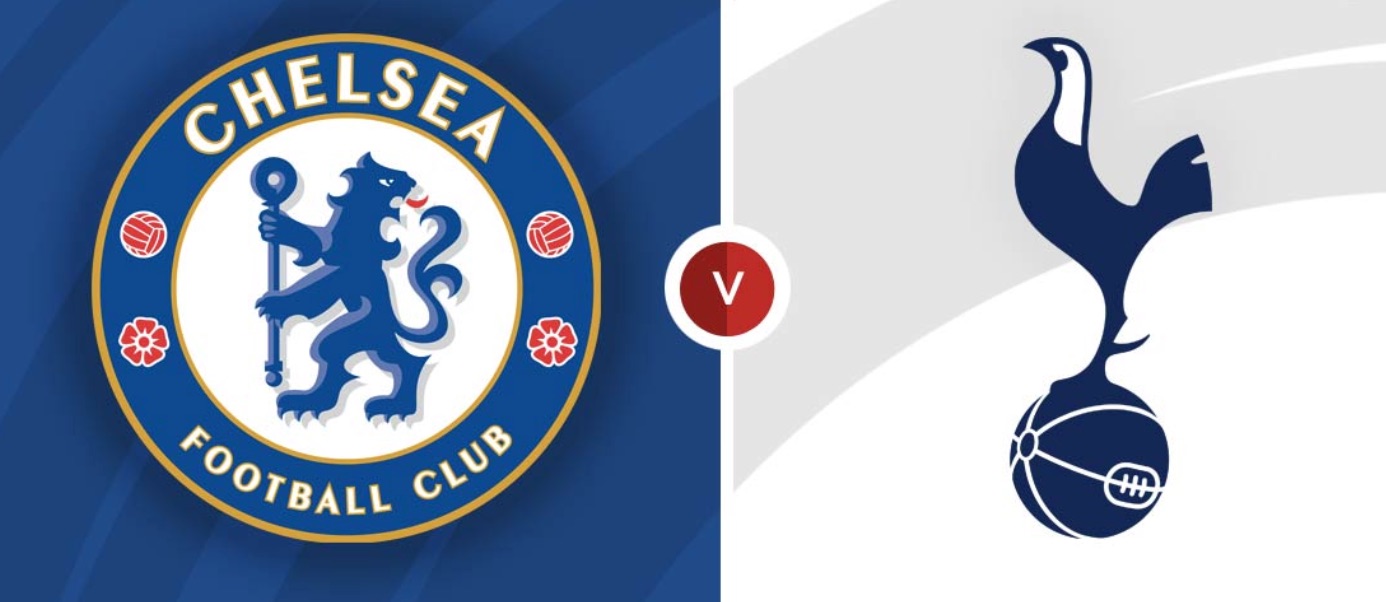 ⚽ Chelsea vs Tottenham Hotspur
📅 Sunday 23 January 2022
⏰ 1630 UK Kick-Off
🖥️ Sky Sports Live Streaming
A London Derby is the marquee game of the weekend and this one will have some extra spice with Antonio Conte returning to Stamford Bridge for the first time as an opposing manager. Conte lead Chelsea to the title in 2016/17 before falling out with absolutely everyone and leaving under something of a cloud, though with an FA Cup victory, in 2018.
Tuchel Teetering
Current Chelsea manager Thomas Tuchel hasn't fallen out with anyone yet, but he himself has a track record of doing so and he has recently come under increased pressure. Chelsea have won only four of their last 13 games and seen their title challenge slip away as Manchester City have rattled off 12 victories on the bounce.
Chelsea are now in a battle for second place with Liverpool, but should also be looking over their shoulder as West Ham, Tottenham, Arsenal and Manchester United are beginning to wonder if they could potentially catch the West Londoners and take 3rd place in the table.
Chelsea have simply too much talent, and Tuchel is too good a manager, for this sort of form to be acceptable. They won the Champions League last season and then added Romelu Lukaku for almost £100m.
This team was built to win now, but unfortunately its architects overlooked some foundational issues. Chelsea don't have good enough individual defenders to be an attacking team which has forced Tuchel to set the team up with a more defensive mindset to protect them and that in turn as caused problems in the final third where Chelsea simply don't get enough players involved in half-pitch sets.
Spurs Ship Sailing Once Again
Antonio Conte took over what appeared a sinking ship at Tottenham but hasn't just steadied it, he has patched the leaks and got them floating again. Spurs currently sit 5th in the table, one point ahead of Arsenal.
This comes as a shock because apparently Spurs are having a terrible season while Arsenal fans will tell all who listen that their club is "back". Sours also hold a game in hand on the Gunners, and will welcome their North London rivals to the Tottenham Stadium whenever Arsenal decide they have enough fit players to play the game.
Under the watch of the Italian, Spurs are unbeaten in the Premier League and have climbed from 9th to 5th while winning six of their nine matches. Their most recent win, away to Leicester, was as dramatic as they get and showed the type of fighting spirit that has been missing from this team since their 2019 run to the Champions League final.
Spurs will be hoping that the recent improvement in Harry Kane's form continues because with Conte in charge, and both Heung Min-Son and Cristian Romero due to return from injury soon, Kane rediscovering his best form will give them a massive advantage over their rivals for 4th.
No matter where you are, you can use your Liberty Shield VPN to find a way to watch Premier League Match Day 23. Don't have a Liberty Shield VPN? You're missing out! Click right here to check out what we can offer you, and use the code EPL599 to get a £5.99 OFF a monthly subscription (making the cost only £1 for a month) at check-out.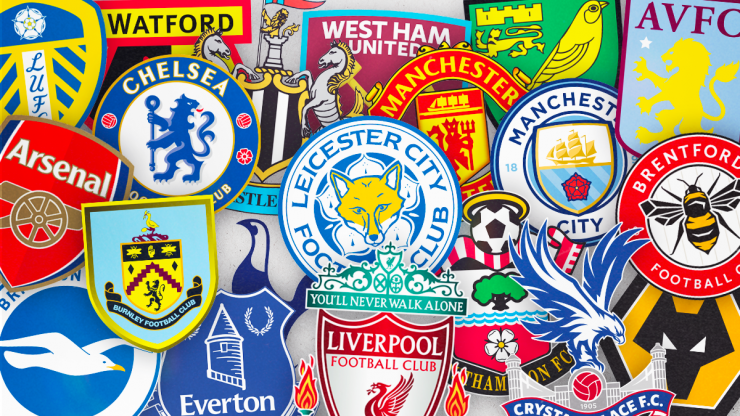 How to watch every Premier League Match 23 game from anywhere…
Premier League Match Day 23 matches will be streamed live between Sky Sports, BT Sport, Amazon Prime and the BBC Sport website, as well as their respective apps for iPhone, iPad, Android, Smart TV, Now TV, FireTV etc.
But these streaming services are not available to everyone, for example when you load BT Sport in the USA, Germany, Ireland, Netherlands, France, Spain, Portugal, Australia, Dubai, Canada etc. you will get an error message.
Sorry, this video is not available in your country. This is basically because their streaming services are geoblocked based on the IP address being used to access it. You must be a UK domestic web user to access BT Sport, Sky Sports, Amazon Prime UK and BBC Sport live tv streaming.
Get a UK IP address for Premier League Match Day 23
If you want to watch on your Windows PC, Mac, FireTV, iPhone, iPad or Android then you can get a UK Proxy or VPN Apps from Liberty Shield, FREE for 48 hours and then from only £8.99 per month..
Prefer to watch on supported media streaming devices like Now TV, Smart TVs, Apple TV, Xbox, PS4, Roku etc? You'll need a UK configured VPN Router setup as British, available from only £9.99 with Worldwide Shipping available.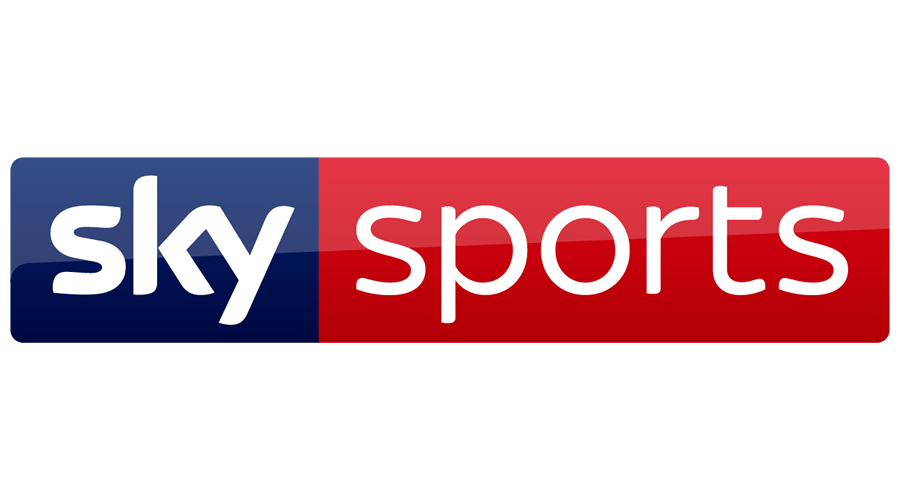 How can I watch Sky Sports Premier League 21/22 matches live?
Sky Sports is the main home of Premier League football with the Sky Sports Premier League and Football channels costing just £18 per month combined, or you can pick up the complete sports package from just £25 per month. NOW is essentially Sky Sports without the commitment to a lengthy contract, offering the exact same number of games. You can buy day membership (£9.99) or month membership (£33.99).
If you have a a UK VPN, then you can watch Sky Sports streaming from anywhere. Existing Sky Sports customers can watch with Sky Go on computers or their various apps. If you want to pay-as-you go with no contract then Now TV is your best bet; with their Day, Week and Month passes. Sky has a whopping 11 sports channels. It's offering covers all sorts, from cricket, motor racing (including Formula 1 and Indycar), boxing, NBA, golf, rugby league, women's rugby and netball. Sky's non-Premier League football coverage sits on Sky Sports Football and now includes the Bundesliga as well as both EFL games and Scottish football fixtures.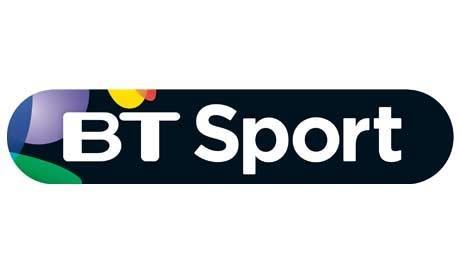 How can I watch BT Sport Premier League 2021/22 matches live?
BT Sport typically show games in the weekly Saturday lunchtime slot but they do show additional matches. You can sign up for a BT Sport subscription or pick up a contract-free BT Sport monthly pass for £25.
BT Sport will also carry coverage of the UEFA Champions' League and Europa League until 2024. Subscribers can watch BT Sport on their computers as well as their various apps on connected devices. They do offer a Monthly Pass with no contract, which will give customers access to the BT Sport mobile app. Fun Fact: Premier League VPN is one of the most searched phrases on Google.
Remember that BT Sport also features coverage from the Ligue 1 for Messi at PSG, and holds rights to Moto GP, UFC and WWE coverage as well.  After a long delay the BT Sport app is now available on several models of Smart TV as well as Roku and Amazon Fire TV devices.
How can I watch Amazon Prime Premier League 21/22 matches live?
Amazon Prime Video offers sporadic games throughout the season plus bumper rounds of fixtures ahead of each Christmas period. Take advantage of their 30-day free trial which includes free next-day delivery across the Amazon store. Amazon also broadcasts sports including the US Open tennis championships, other ATP World Tour tennis events and NFL games.
Fans will need a Prime membership to watch fixtures on the online streaming service.  You can watch Amazon Prime on your computer or with their connected mobile apps on various devices, including Amazon FireTV.  The Amazon Prime service is priced at £7.99 per month, although if you've not subscribed before, you can access its services on a 30-day trial period. Fun Fact: Premier League VPN is one of the most searched phrases on Google.

How can I watch BBC Sport Premier League 21/22 matches?
One of the very few benefits of Premier League behind closed doors during the COVID-19 Pandemic was seeing BBC Sport offer several Premier League matches with free live streaming for the first time ever; sadly the pay-TV providers have resumed exclusivity for the 21/22 season.   However, if you are content with free Premier League Match Day 23 highlights then the BBC have you covered, with Match of the Day and Match of the Day 2, available live when screened on the BBC Sport website, and also on catchup with BBC iPlayer. Fun Fact: Premier League VPN is one of the most searched phrases on Google.
Furthermore; Sky Sports, Now TV, BT Sport, Amazon Prime and BBC Sport aren't the only geographically-censored streaming services a VPN or Proxy will allow you to access.  Other UK services like BBC iPlayer, ITV Hub, All 4 and BritBox are available. Plus with the option to switch to our USA service whenever you like, you can access Hulu, HBO GO, Netflix and Pandora.  Essentially you can access international content from virtually anywhere!