It's getting cold outside for most of us and with no doubt a manic holiday season not too far away this makes November the perfect month for complete relaxation.
Whilst you could go for popular reality TV entertainment shows such as The X Factor and Strictly Come Dancing on UK TV (accessible via UK VPN or UK Proxy) it maybe far more enjoyable to consider the raft of new content that will start to roll out on our favourite video streaming platforms.
Just as in every month of 2015 so far; Netflix USA, Amazon Video and Hulu Plus are releasing brand new movies and original series' that are just begging to be binge watched. These include movies like The Runner, Ex Machina and Dick Tracy plus Original Series like Marvel's Jessica Jones and The Man in the High Castle.
So with a busy month featuring Halloween, Bonfires and Fireworks; November is the perfect time to wind down before the holiday season truly picks up steam.
Check out the best of what's new to streaming on Netflix USA, Hulu Plus and Amazon Prime Instant Video below.
To unleash the very best of the online streaming then you need the USA versions of Netflix, Amazon Prime and Hulu.  You can now do this from anywhere but you will need VPN, Proxy or VPN Router – all of which can be purchased instantly from Liberty Shield with prices from only £6.99 per month.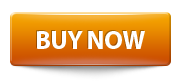 Streaming on Netflix USA

Netflix is debuting one of the series we've all been waiting for, Jessica Jones. Starring Krysten Ritter, this Marvel superhero series will follow the story of a private investigator with a dark past who's on a mission of taking down the baddie with the power of mind control.
Streaming on Hulu Plus

Hulu is going all Bond on us around the cinema release of Spectre by offering James Bond films like Diamonds Are Forever, Goldfinger, Man With The Golden Gun, and The Spy Who Loved Me in November. Those with the Showtime add-on will also be able to watch cult classics like Superstar and Adventures In Babysitting.
Subscribers will be able to get into the holiday spirit nice and early with Garfield's Thanksgiving and My Santa, My Dad available from 5th November; and The Secret of the Nutcracker on 13th November.
Streaming on Amazon Prime Instant Video

Amazon is adding to its list of original series by premiering The Man in the High Castle, which follows the story of what it would be like if the Nazis had won WWII. Other series, like seasons 5 of Teen Wolf and Falling Skies, will be available later this month; as well as movies like Adam Sandler's Eight Crazy Nights, Awakenings and The Enemy Below—all available early in November.