As the English Premier League gears up for the 2019/20 season, a new court injunction will see Irish ISPs follow the UK in blocking illegal IPTV providers during live football matches.
The Commercial Court in Ireland have awarded the Premier League a new injunction to have live 'pirate' streams of its football matches blocked by local ISPs. Under the order, Irish ISPs like Eircom, Sky, Virgin and Vodafone will respond to real-time information supplied by the League's anti-piracy partners. The injunction mirrors a similar program already established in the UK.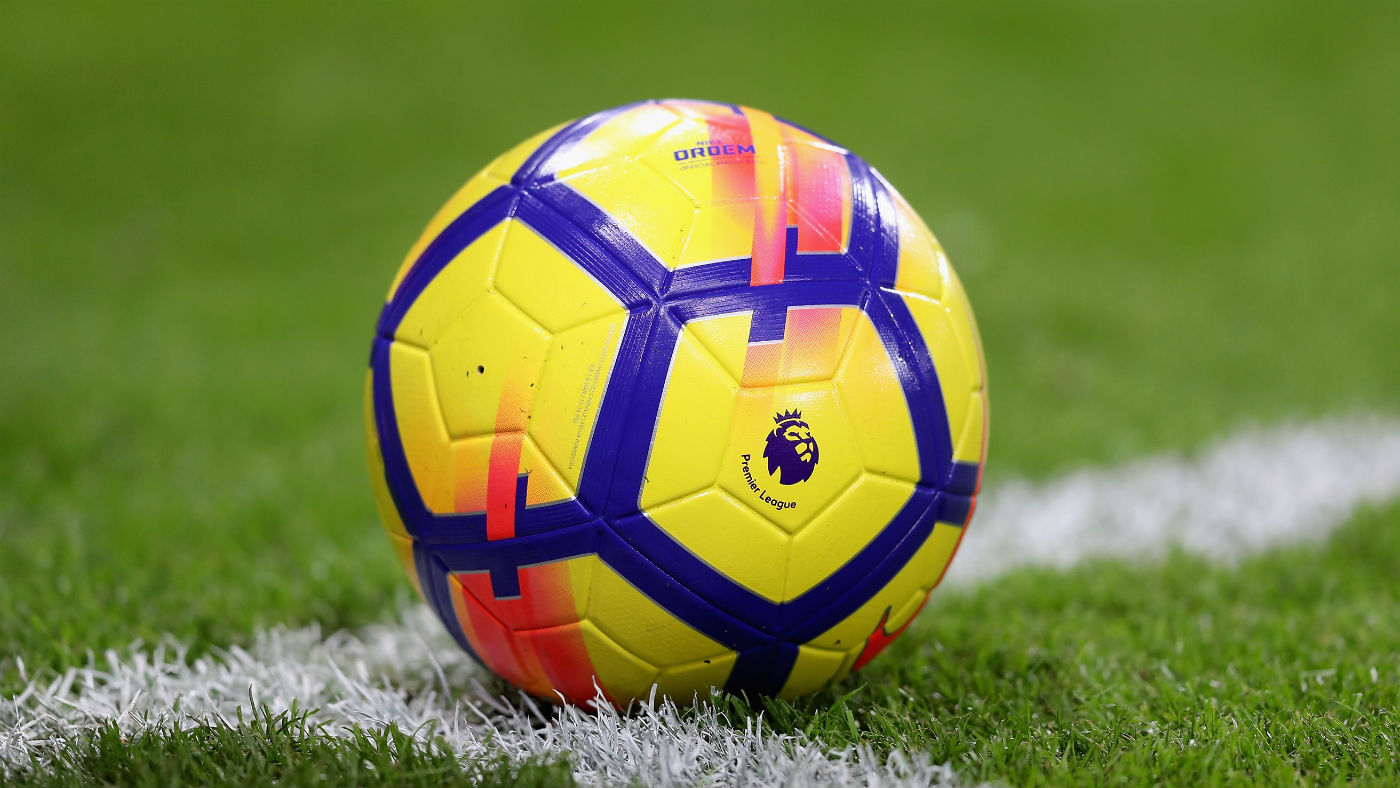 Leading UK ISPs including BT, Virgin Media, Sky, EE, Plusnet and TalkTalk have been legally obliged to blocked illegal IPTV streams during Premier League matches for the past 2 years.
The Premier League has been attempting to solve this problem in the UK with so-called 'dynamic' blocking injunctions, one which allows servers to be blocked in real-time by ISPs, as matches are underway.
Earlier this month it was reported that the League had filed an application to expand this effort to Ireland. Targeting major ISPs Eircom, Sky, Virgin Media, and Vodafone, the League sought permission to have these companies quickly respond to blocking demands.
On Monday in the Commercial Court in Ireland, after ISPs either supported or failed to oppose the application, the proposal was converted into Ireland's first dynamic blocking injunction. It will aim to prevent consumers from accessing 'pirate' streams via IPTV services, websites, apps, and third-party Kodi addons.
Counsel for the Premier League told the Court that the bulk of those the company is seeking to block access the company's matches via IPTV devices, including MAG Box, Zgemma and FireTV.
According to a report from Irish Times, the IP addresses of streaming hosts will be updated at least twice while matches are underway so that ISPs are able to prevent their subscribers from accessing the locations. Once the matches have ended, the blocking measures are supposed to stop.
Targeted suppliers, almost certainly IPTV providers, are also given permission to apply to the court to have their servers unblocked, if any of their legitimate content is rendered inaccessible as a result of the injunction.
In common with the applications in the UK, the order granted in Ireland was in part based on "confidential information" that only the court and the parties involved have access to in order to prevent technical circumvention of the order.
The precise nature of that information isn't clear but we're informed that the blocking process is already well understood by outside parties, with providers able to take countermeasures and, if all else fails, end-users are able to deploy VPNs.
Stop your ISP logging or blocking connections by encrypting the Internet on all your devices with a VPN Router…
Liberty Shield run a tier 2 level VPN network and our range of VPN Routers will allow you to connect any device, including the Now TV Smart Stick, Chromebook, Microsoft Surface Pro, Fire TV stick, Now TV Box, MAG Box, zGemma, and Android Boxes to a VPN without changing any settings on the device itself. You simply connect your device to the VPN Router WIFI or LAN (via ethernet cable) and also save CPU resources on your device.
We have sold many thousands of standalone VPN Routers in recent years and you can read hundreds of reviews on TrustPilot from genuine customers.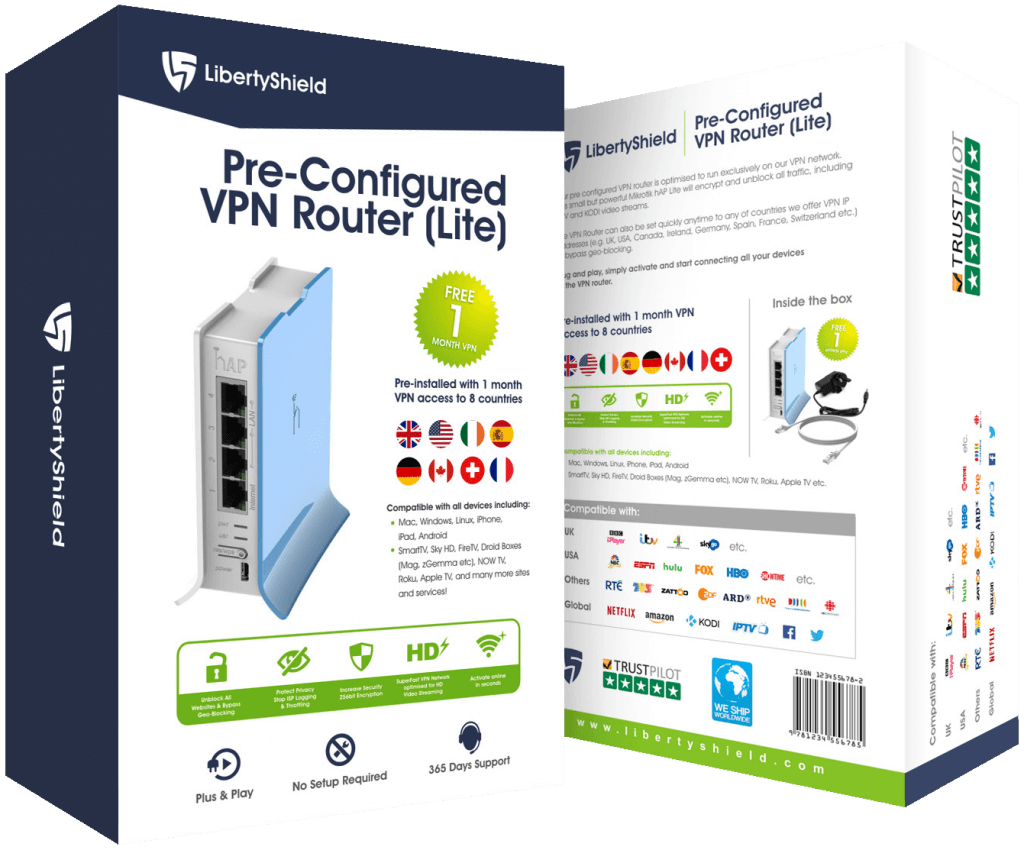 Exclusive Offer: VPN Router with FREE VPN Access Included
(Worldwide Shipping)
Only £12.99 
With this offer we will ship you a VPN Router (Mikrotik RouterBoard hAP Lite RB951-2n) which will be encrypted so it allows you to connect all your devices to a region specific network. The VPN Router can be set quickly anytime to any of the countries we offer VPN IP addresses (e.g. UK, USA, Canada, Ireland, Germany, Spain, France, Switzerland etc.) to bypass geo-blocking.



After your 2 week free trial – Optional 1 Year VPN for only £49.99
You will need to add an ongoing VPN subscription from Liberty Shield, packages are available from only £6.99 per month or take advantage of this offer and get 1 year VPN access for only £49.99 (only £4.16 per month) at the end of your 2 week free trial period.
Our standalone VPN Routers are not the only service offered by Liberty Shield. We also offer the same range of software based VPN subscriptions as our competitors and also the addition of access to our Proxy Servers.